— Emma Watson (@EmWatson) May 25, 2014

Hermione Granger is so type A that she rewinds time in order to double up on classes. Ironically Emma Watson needed to take a a year off from her own studies in 2011 for her career and to promote her iconic role in the final Harry Potter film. She returned and graduated with her bachelor's degree in English literature from Brown University in Rhode Island over the weekend. Emma instagrammed the photo above in her cap and gown. Cute! Here's more:
Watson enrolled in 2009, taking a hiatus in 2011 to film the "Harry Potter" franchise. During her press tour for "Noah," she told the Sunday Times that she was initially concerned how she would be accepted by her peers. "On the first day, I walked into the canteen and everyone went completely silent and turned to look at me," she said. "I had to say to myself, 'It's okay, you can do this. You just have to take a deep breath and gather your courage.'"

Eventually though, she was doing college-kid things like throwing huge parties and drinking beer, probably. "I've never even been asked for an autograph on campus," she told US Weekly in 2013. "I threw a party for nearly 100 students and not a single person put a photo on Facebook."
I remember seeing Emma on Letterman in 2010, right after she had enrolled at Brown. She joked that she sometimes had trouble communicating to the American students, and that she embarrassed herself by loudly asking for a "rubber" when she wanted an eraser, as it is called in England. There were rumors when Emma left college that she was being harassed by other students making quips like "three points for Gryffindor" when she answered a question, but if that was the case she never talked about it. Emma is a millionaire many times over and could have easily skipped college, but she decided to get an education and she earned her degree. Congratulations to Emma!
Here are photos of Emma at her graduation over the weekend.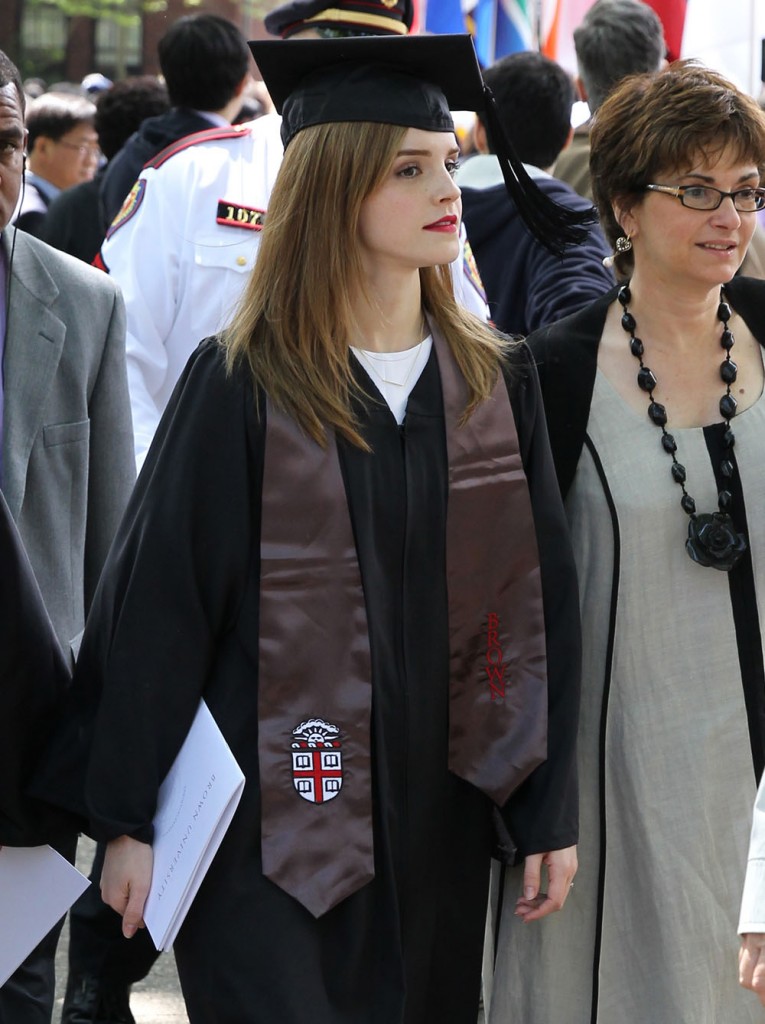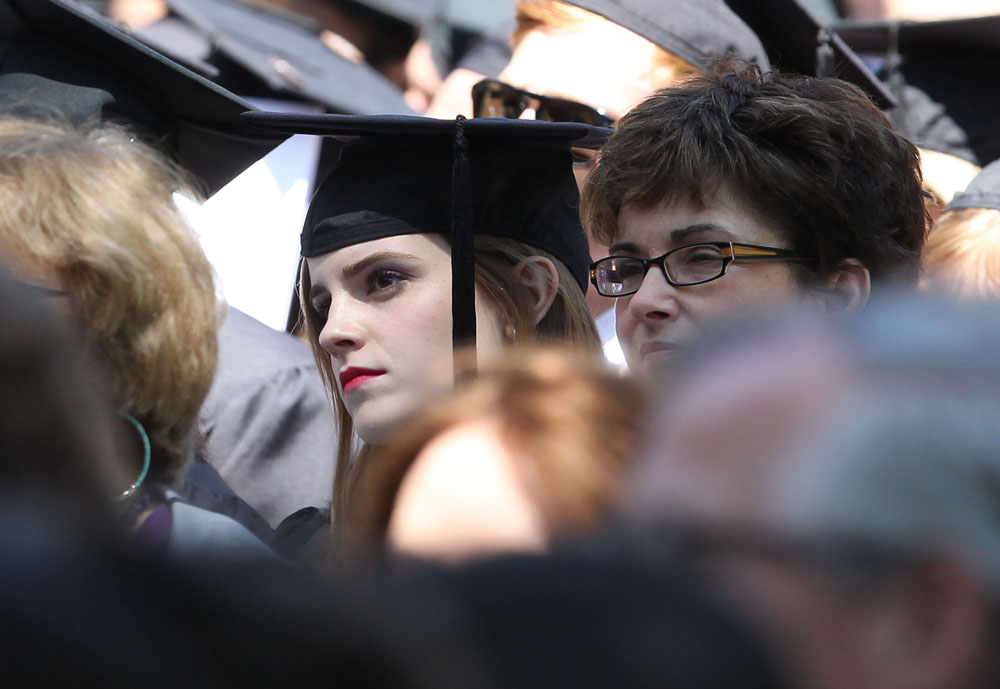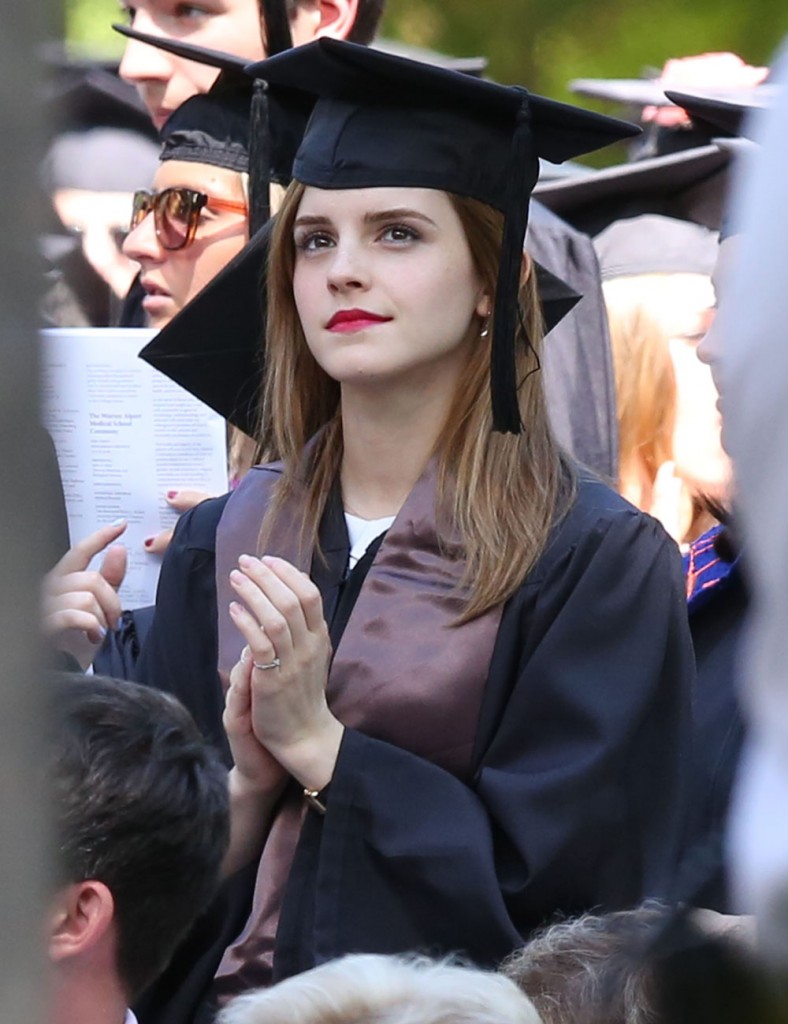 Photo credit: FameFlynet