And there you have it, folks! Check out more photos from the #KimyeWedding here: http://t.co/mfq5JUXZBZ pic.twitter.com/jpdDdXescN

— E! Online Canada (@EOnlineCanada) May 27, 2014
E! News has finally released the first exclusive photos of Kim Kardashian and Kanye West's wedding – GO HERE to see the full photo set at E!. I was wondering what was taking so long, considering the fact that E! paid lots and lots of money to get exclusive footage from everything to do with this extravaganza. Anyway, we now have a better look at Kim's Givenchy gown, the wall of flowers that served as a background, and Kanye's tuxedo (also Givenchy). Thoughts?
While I think we can safely say that Kim's Givenchy gown is a lot better than most of the crap coming out of Givenchy these days, I still don't really like the dress. I think those cutouts and lace panels are really tacky. It makes the dress look so cheap. I guess she was aiming to look like Duchess Kate with the lace sleeves, but I'm not into it. I'm also sort of surprised that she wore her hair down for the ceremony? I thought she would wear it up. Anyway… enjoy!
Have you ever seen anything more magnificent in your whole life? @KimKardashian 💕💋 pic.twitter.com/XSEtNHkySR

— Khloé Kardashian (@KhloeKKardash) May 27, 2014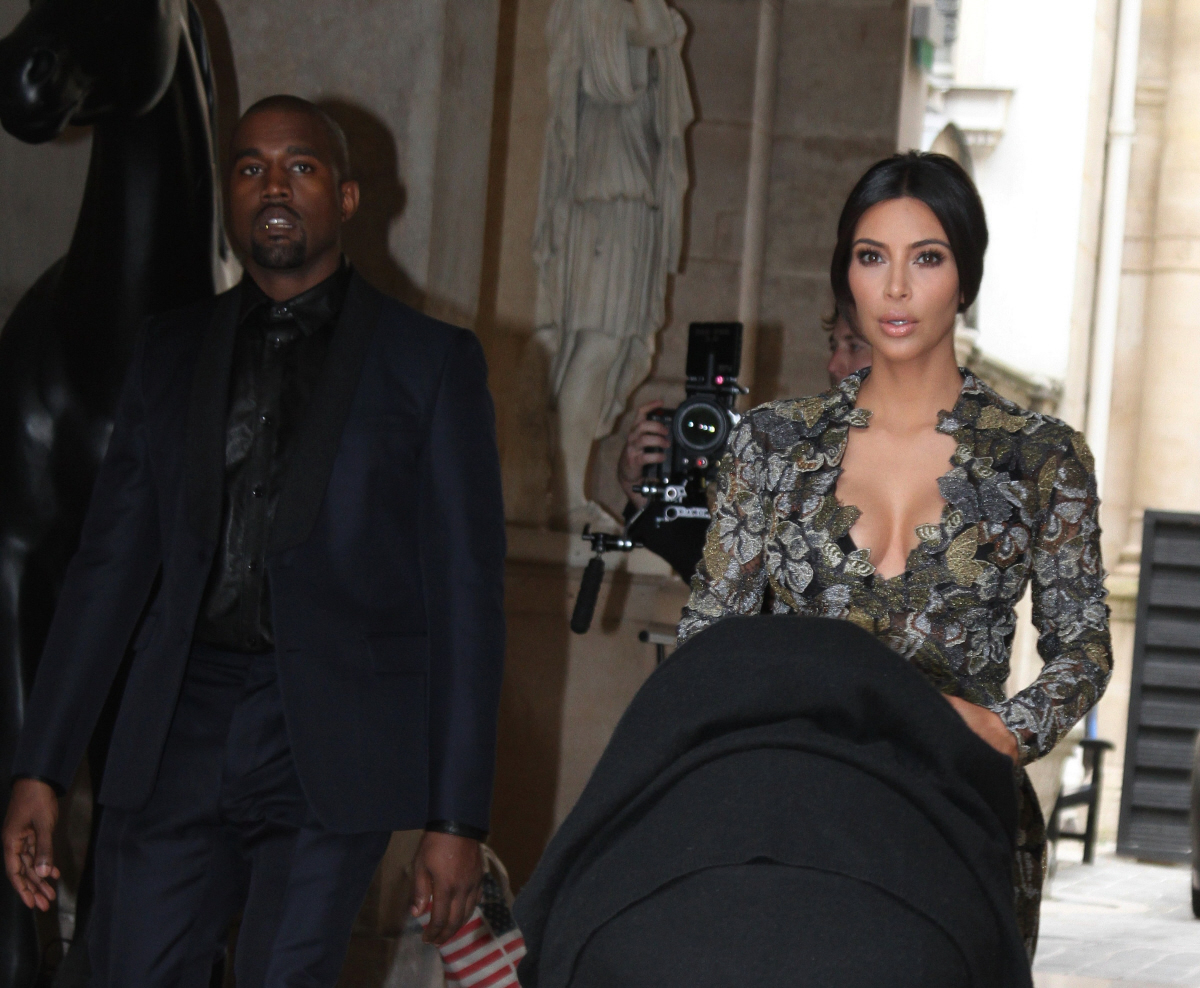 Photos courtesy of WENN, E! News, Khloe Kardashian, Twitter.