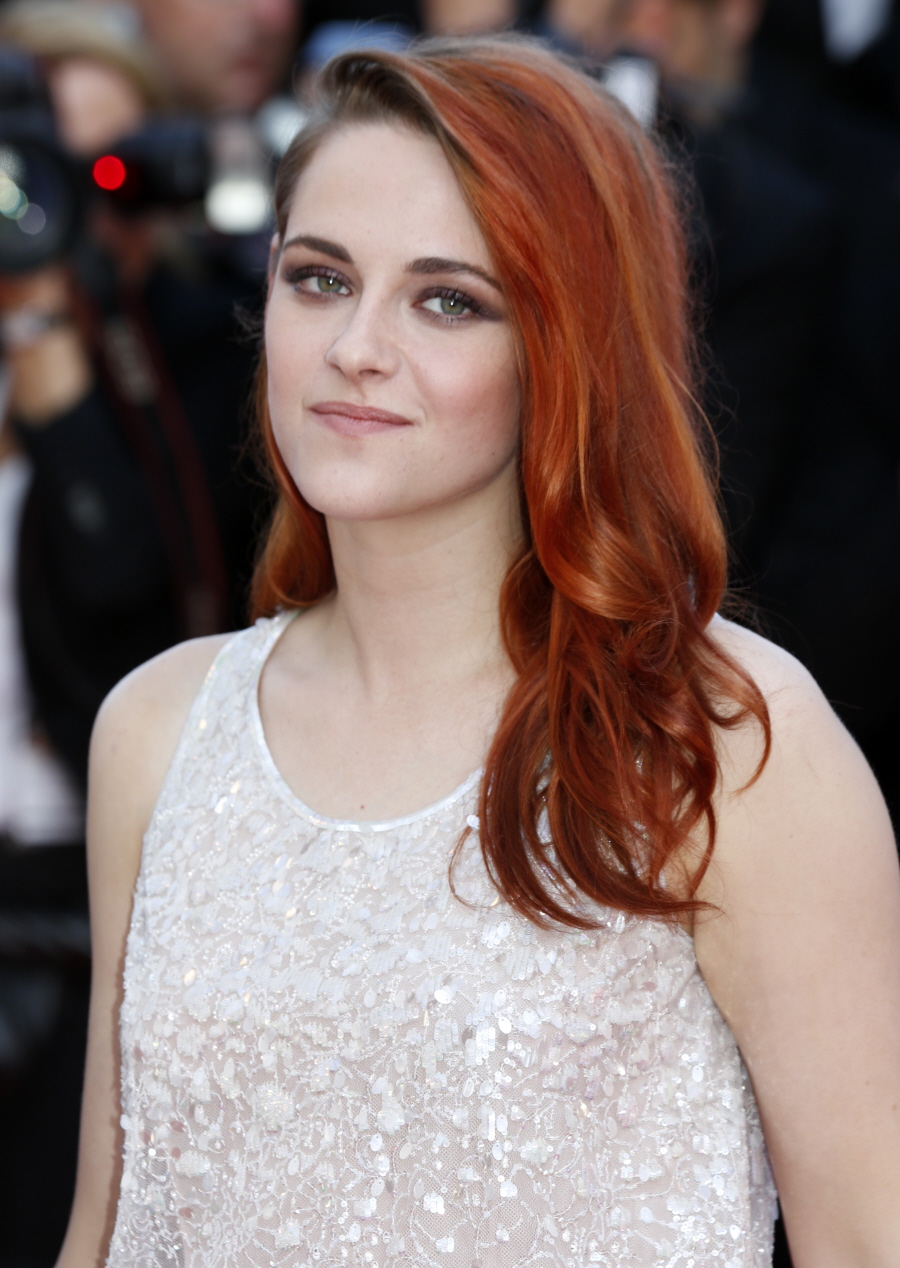 I tried to give Kristen Stewart the benefit of the doubt the other day when she talked about "product-oriented" actors who… I guess, in Kristen's mind, only do films that they believe will be huge hits. It was awkwardly worded, which is synonymous with "a Kristen Stewart interview," but I tried not to overthink it. My interpretation was that Kristen wants to do small, important work that is artsy and she doesn't want to choose overwhelmingly "commercial" projects. To which I say… Snow White and the Huntsman. Not to mention Twilight.
Anyway, Kristen has a new interview with Reuters where she returns to this sort of… lacking in self-awareness, I guess. Is it that she's lacking self-awareness, or is it that she's SO self-aware that it borders on the comical? Some highlighted quotes:
Why she did "Clouds of Sils Maria": "It happened to be the perfect project, timing-wise. Just my experience with my career, how it's gone – you know, "Twilight" blew up – I'm extremely famous. It's interesting for me to play an actress' assistant who then comments on that world and how it works and how superficial it can be."

Whether there's more "freedom" in European films: "It's not absent in the States, but it's not prevalent to feel free within the film industry, to feel like you can say what you want to say, not with any concern about how people are going to react to it, whether you're going to piss them off. So here, it seems like people are less afraid because again they're doing it for themselves. It's for the art of it. It's not to market things. It's just, it's a good feeling. You know, to make a movie is so ridiculous. We're going to go film each other pretending to be other people so other people can watch us pretending to be other people? It's insane. But if it's worth it and it's saying something … it can be transcendentally important."

Self-awareness: "I don't do what I do to … control perception or make people think a certain way about me. That would be traipsing all over the experience of making any film. It's just so ass-backwards to me. I don't know how people do that. I don't know how people tactfully traverse their careers. I don't know how they choose, 'Well, this is a different side of me people have not seen and so I will present that to them now.' It's like, 'Why are you doing this for other people? You should be doing it for yourself.' And so I've functioned from that position since I started, and therefore I really don't care about all that."
She Who Lip-Bites just gave me a headache. It's like she's a walking computer thesaurus, unable to comprehend that even though some words are synonymous, they are not interchangeable. In other words, she acts like a kid who uses Word of the Day toilet paper. "It's not prevalent to feel free within the film industry"??? "It can be transcendentally important"?? Anyway, same BS, different day. Kristen looks down her nose at actors who try to plan out their careers and consciously split their time between smaller passion projects and big-budget popcorn films. She thinks they are ass-backwards. She doesn't care about them at all!!
My thing about Kristen is… I don't mind when she plays the game. I don't mind when she goes to fashion shows and takes modeling contracts and signs on to bigger-budget films. I don't mind when she conveniently gets pap'd wearing Chanel clothing just days after her new Chanel modeling contract becomes public. But I do mind if she does all that and then acts like she's ABOVE the game, that she would never play the game and that people who play the game are all unartistic a—holes. Own your sh-t, Kristen.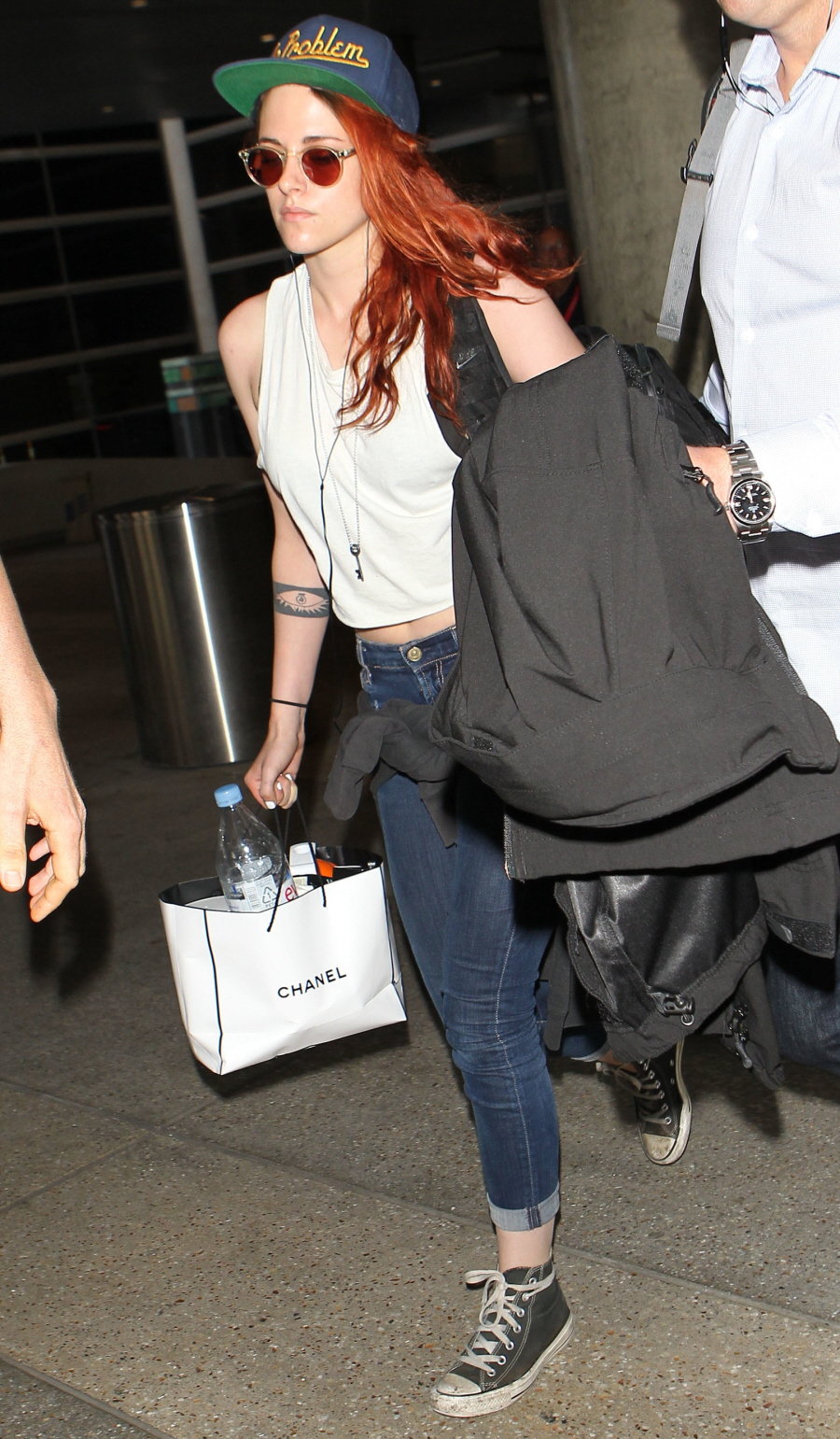 Photos courtesy of WENN.