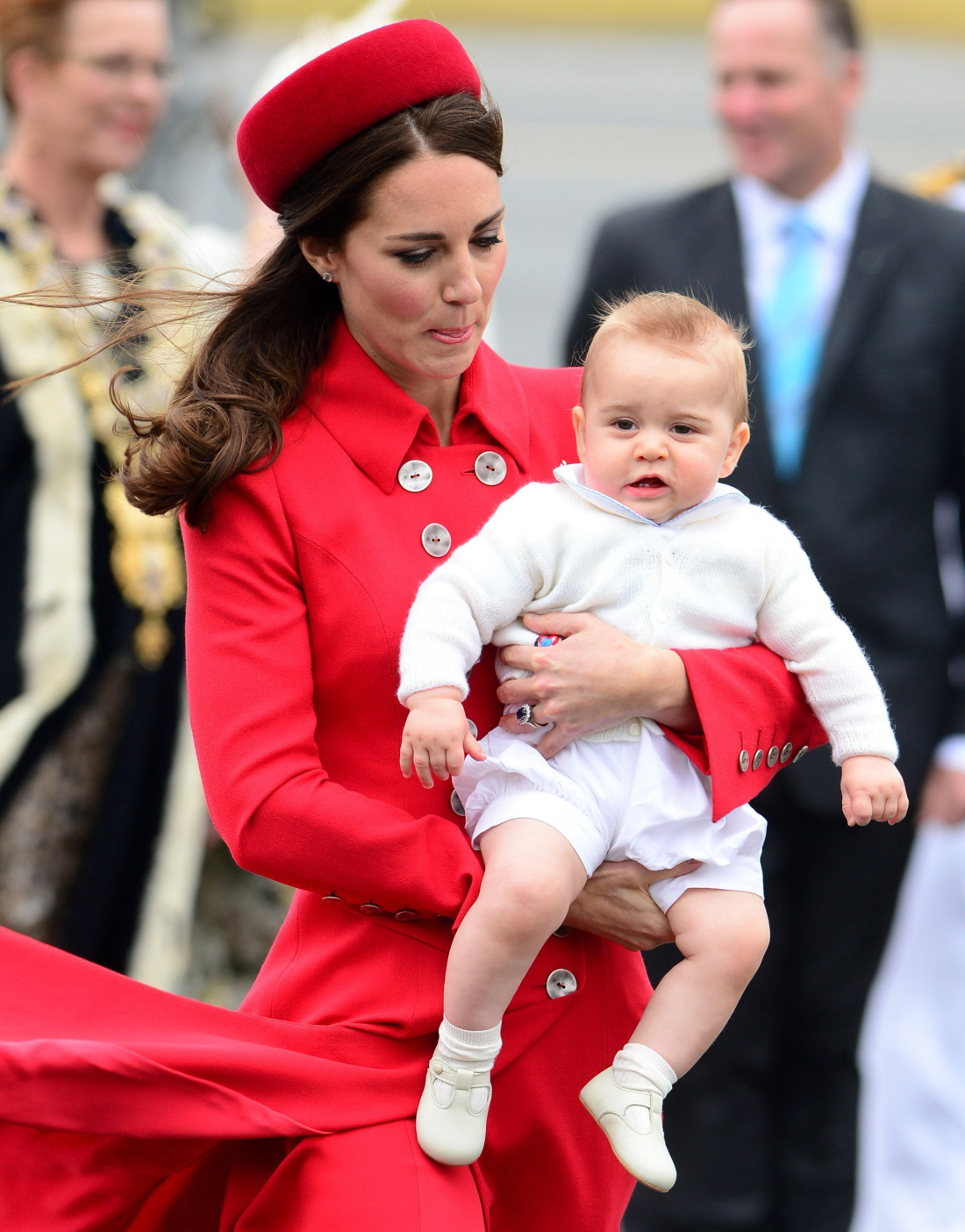 You would have thought that Duchess Kate and Prince William would have brought out Prince Bruiser, Big George following the Bum-gate scandal. Prince George is their "in case of emergency" button – once activated, Kate and William are Teflon because we're just so enchanted by Big George's grumpy mug. But they didn't bring George to Scotland yesterday, which is too bad. Still, all of the Scottish people wanted to ask questions about George and Kate answered their questions charmingly:
Prince George is already superhero to many, and he's already got the pajamas to prove it – a set of Spider-Man nightwear, his mom Kate revealed Thursday. But even the fast-growing prince isn't quite ready for them.

"She said George has Spider-Man pajamas, but they are too big for him just now. She was saying how much her little boy has grown so big, so quickly," a well-wisher, Lianne McNamara, told PEOPLE after meeting Kate in Scotland.

William and Kate are on their first official visit to the area of Strathearn, from which they derive their royal Scottish titles, the Earl and Countess of Strathearn. It's their first outing as a couple since the tour of Australia and New Zealand.

At a local school, William, 31, was shown around an air ambulance amid speculation that he is considering flying one as part of a new career. "He was really keen to see how we work," said John Pritchard, lead paramedic on the helicopter. "I would certainly welcome him on to the team."

The couple flew to Scotland on Wednesday and stayed at the Gleneagles Hotel, next to the golf course where this year's Ryder Cup will be played.

Kate, 32, met with some Girl Scouts – "I was a Brownie, but I never made it to the Guides," she told one group of girls – and also spoke to well-wishers on a walkabout of a local park.

"She said, 'George should be here, shouldn't he? Maybe next time,' " one well-wisher, Jenny Hughes, said. Kate added that George was "noisy" and was "keeping them on their toes," Hughes added.
Big George is "noisy" and he "keeps them on their toes." And he's BIG. He's a big bruiser baby. These are the understatements of the year. George seems like he has more personality than both his parents combined. And I really wonder who got him the Spider-Man jammies? I doubt it would be something Kate would get him and William never seems to give a crap. Maybe Uncle Harry bought George some Spider-Man jammies? Or Carole. Also, did you catch that little piece of information about how they checked into a hotel on Wednesday night? Another night of "vacation" spent away from George – they probably do that at this point just to get some peace and quiet. George is LOUD. And demanding.
Some additional photos from yesterday's stop in Strathearn: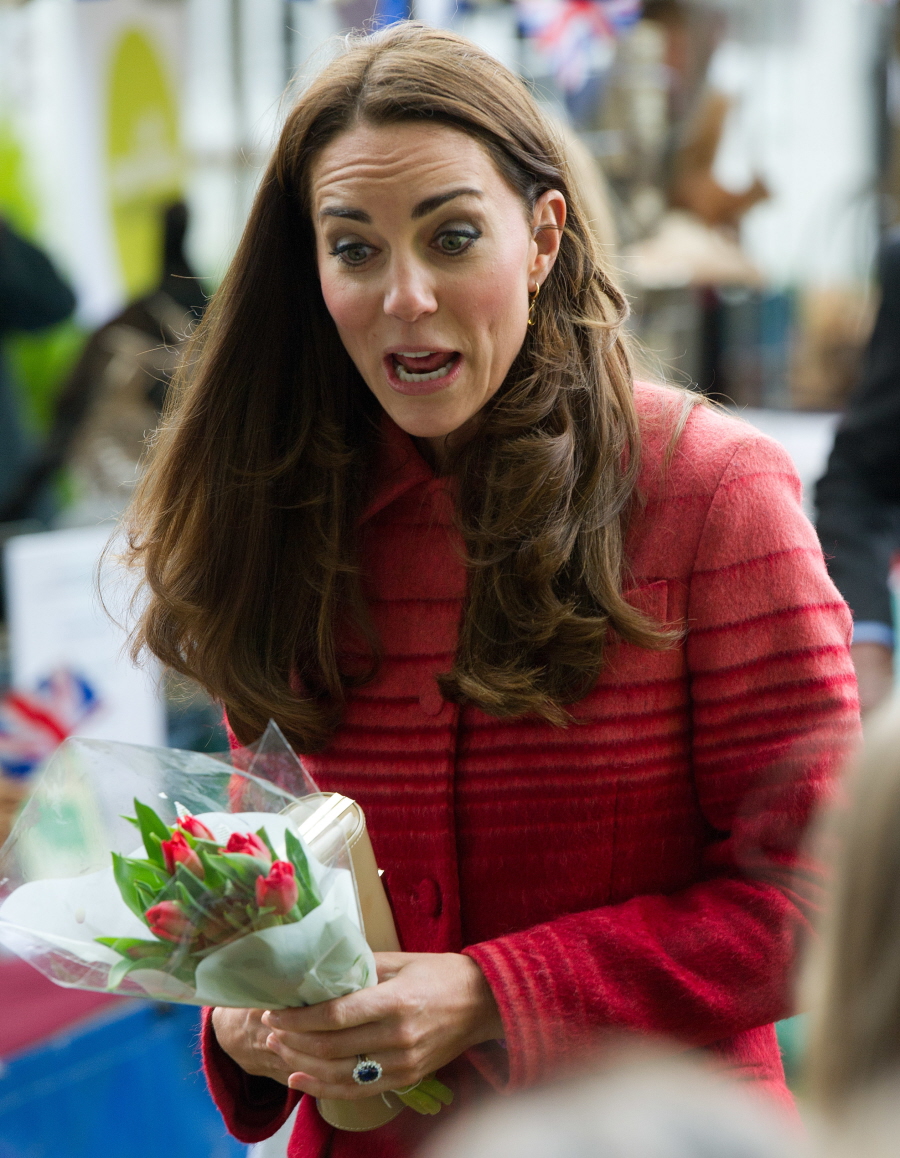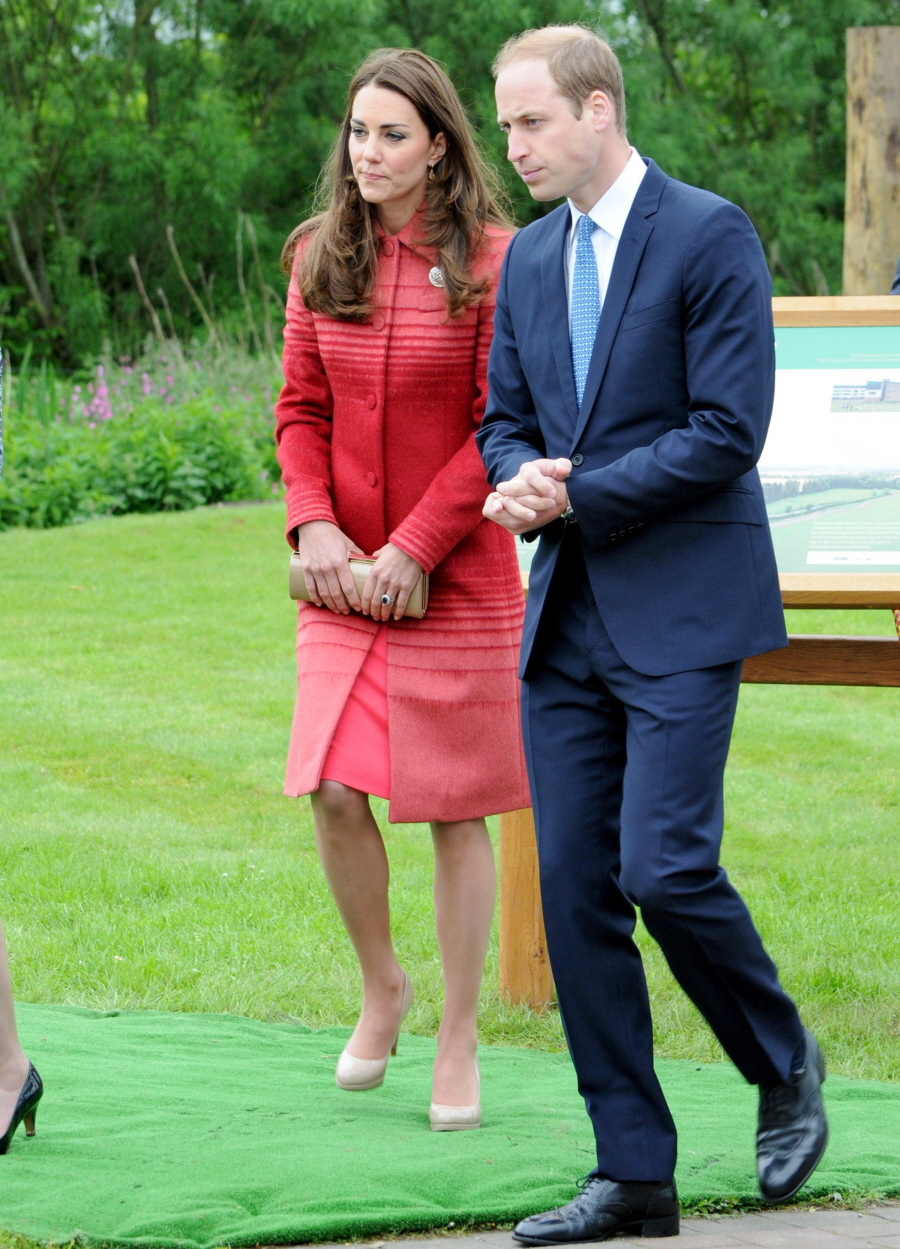 Photos courtesy of WENN, Fame/Flynet.