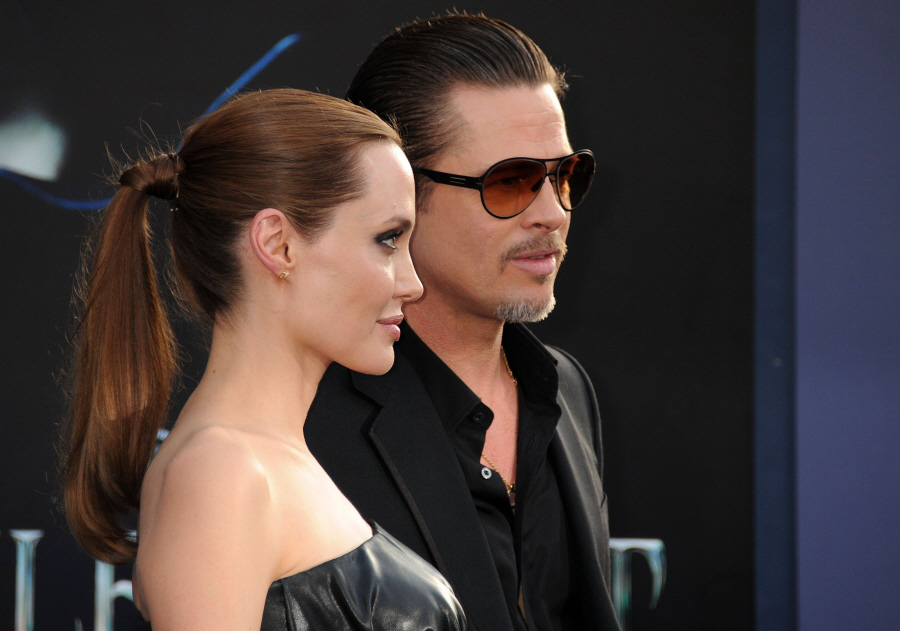 Before I discuss what I actually want to talk about regarding Brad Pitt, let's get through this Vitalii Sediuk nonsense first. Sediuk is a douchebag. He assaults people. What he does should not be considered "pranking." More often than not, his actions are criminal. So after Vitalii Sediuk punched Brad Pitt in the face on the red carpet Wednesday evening in LA, it's no wonder that bodyguards and LAPD officers "quickly tackled" him and handcuffed him.
So, what's going on now? Well, CNN reports that Sediuk was actually fired from his Ukrainian TV job after the American Ferrera incident at Cannes. He had been on probation ever since he bum-rushed Adele at the Grammys. He was held in jail on a $20,000 bond which apparently he couldn't pay. Meanwhile, Brad Pitt has taken out an emergency protective order against Sediuk which is good for five days. If Brad wants a protective order against him for longer, Brad and his lawyers will have to go to court and ask a judge for something more severe.
Meanwhile, Brad has a new interview in Wine Spectator Mag (this is what I wanted to discuss). He talks about how much he loves Chateau Miraval and how he's a "farmer" now. Some highlights:
Brad has upped production of his award-winning rosé from 5,800 cases to 16,000 cases.

Buying Chateau Miraval for $60 million: "We became impassioned with this place, which could produce its own wine, its own food, and become a place where artists could congregate and share ideas."

A different approach to wine-making: "For better or worse, given my compulsive nature, if we are going to be in the wine business, let's make the best wine we can. I asked the question, 'Why can't we make world-class wine in Provence?' The business model didn't make sense to me. Let's approach it like a film, and let's make something we can be proud of and people can enjoy."

Farmer Pitt: "I'm a farmer now. I love learning about the land and which field is most suitable for which grape, the drama of September and October… Are we picking today? Where are the sugar levels? How is the acidity? Is it going to rain? It's been a schooling for me. In the off months, I enjoy cleaning the forest and walking the land. It's very peaceful and the antithesis of the drive, the want, the need to get ahead indicative of life in Hollywood," he says. "I'm instantly reminded what quiet sounds like."

His new goal? A super Provence red wine. "Give us seven years," Pitt promises.
This really does feel like it's more Brad's passion project than Angelina's. Angelina is more concerned with drinking the wine than making the wine. Save a few dozen cases for her, Brad. Mama needs a big bottle of rosé. Now, did I roll my eyes a little at Brad's farmer talk? Sure. But I also believe that he loves it out at Miraval and that he truly is passionate about wine-making. Let him have this.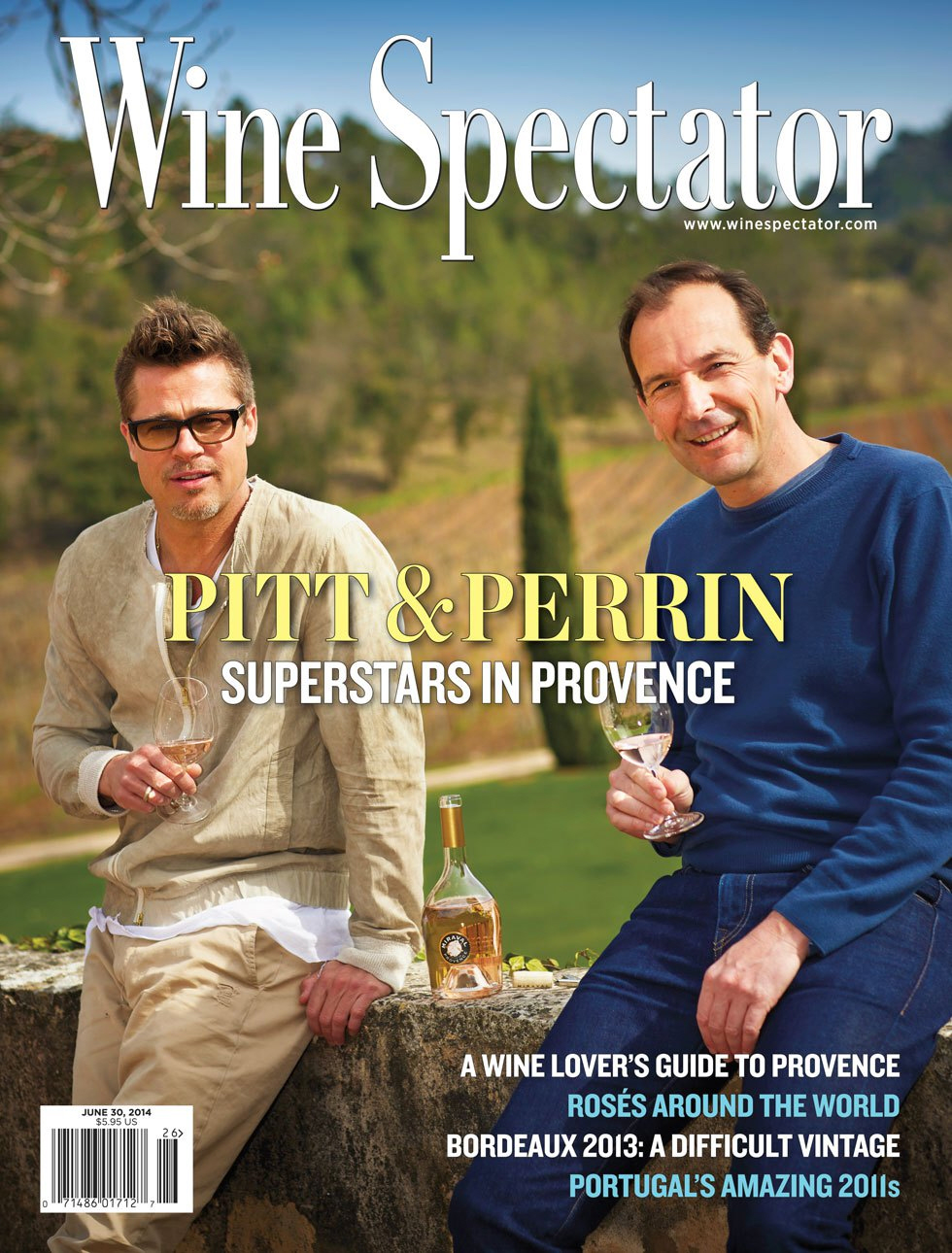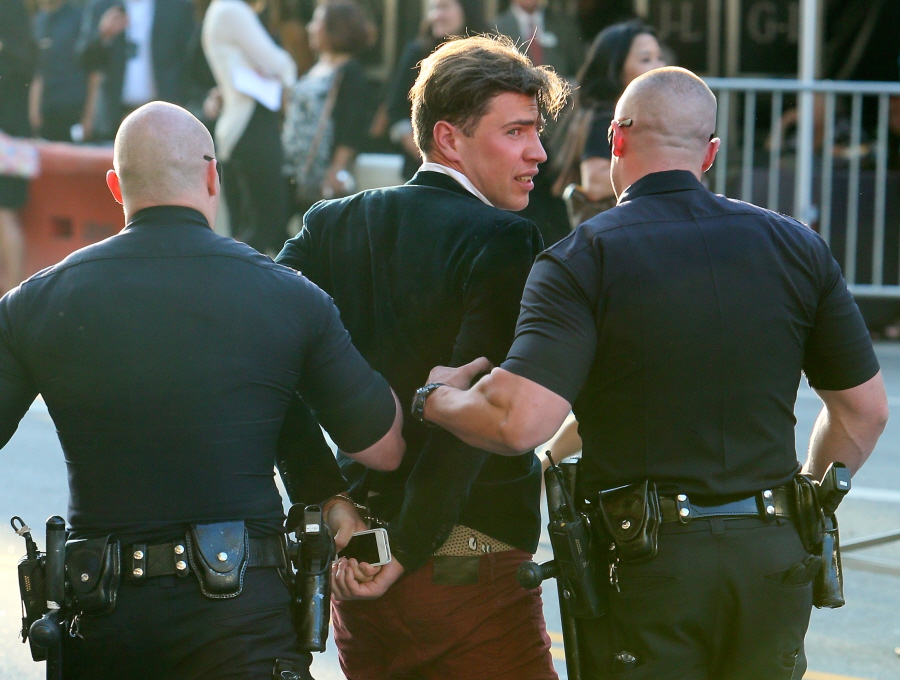 Photos courtesy of WENN, Wine Spectator.