These are photos of Chris Evans looking uncharacteristically thrilled in the face of a paparazzi camera. Chris was meeting Sandra Bullock for the very first time at the 2012 Vanity Fair party. These photos are amazing. Look at him. He's smitten! Sandra doesn't look like she'd kick him out of bed either. A few years later, E! reports that Sandra isn't kicking Chris out of bed at all. They're mutually attracted to each other and are testing the waters. Are they hitting it? I need to know. Sandra could use a good guy in her life. Chris whines a lot, and he's needy, but he's a good dude, right? OMG, they are doing it. E! also reminds us that Chris has made no secret of his Sandy crush over the years:
Chris Evans' dream could be a reality!

While he is not dating his childhood crush Sandra Bullock per se, a source close to the actor tells E! News that the two share a mutual attraction and are in the early stages of getting to know each other.

"They are not in a relationship, but they are definitely hanging out and are in the early getting-to-know-each-other phase," the source reveals. "They haven't put a title on it, but they really like each other."

Romance rumors ramped up in early May after they they shared a meal with pal Chelsea Handler at Cecconi's in West Hollywood. The month prior, Evans and Bullock dined at West Hollywood hot spot Craig's with Handler and Melissa McCarthy.

The Captain America actor, 32, met the Gravity actress, 49, at February 2012′s Vanity Fair Oscar party. "I used to be in love with Sandra Bullock when I was growing up. Sandy B. was my girl," Evans told Playboy three months later. "I remember seeing Speed when I was in seventh grade and just thinking, 'That's her.'"

That same year, Evans told Details that he had a "big poster" of Bullock during his formative years.

At the time of those interviews, Evans was single. He later rekindled the flame with Minka Kelly, whom he first dated in 2007. Bullock, meanwhile, has been single since her 2010 divorce from Jesse James.
[From E! Online]
Yep, it sounds like Chris and Sandra are taking it slow but definitely in the early stages of dating. That's a weird detail about having dinner with Chelsea Handler earlier this month. She's a buzzkill, so I hope they ditched her fast.
Here is my question for you: Do you feel odd about Chris dating an actress whose posters once occupied his teenage bedroom walls? Consider the collective reaction to Amber Heard's Johnny Depp posters and Katie Holmes' Tom Cruise crush. Is it different when a boy grows up and starts dating his teenage dream? Also … Sandra is 17 years older than Chris. He's over 30, so it doesn't seem like a big deal. Plus, they're both very famous and successful on their own, so there's no question of one using the other for a career boost.
Look at his smile in this picture. They should have gotten together years ago!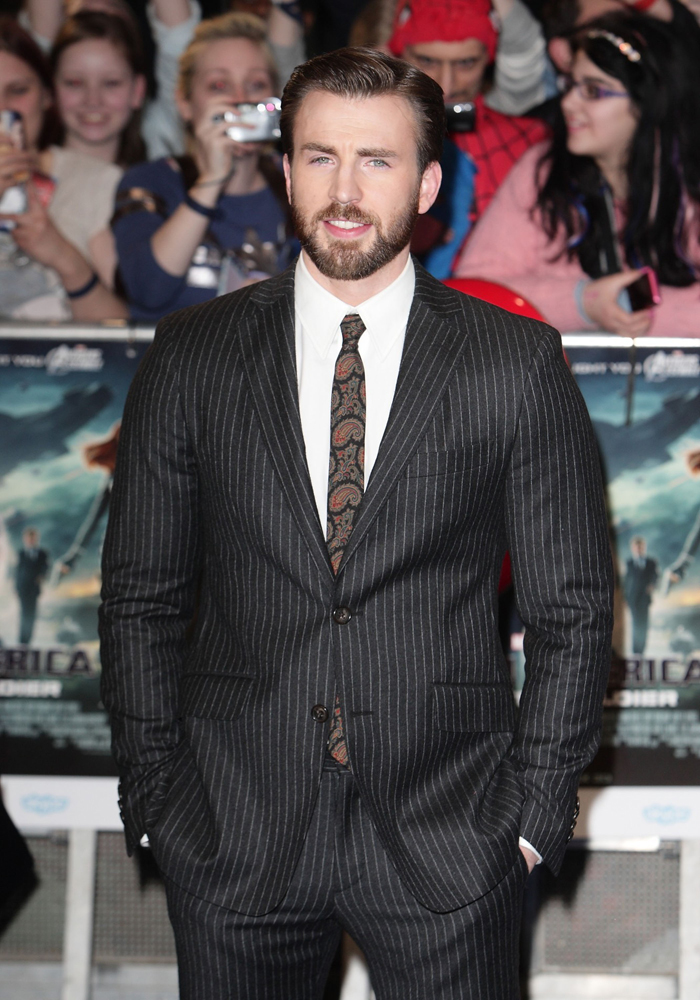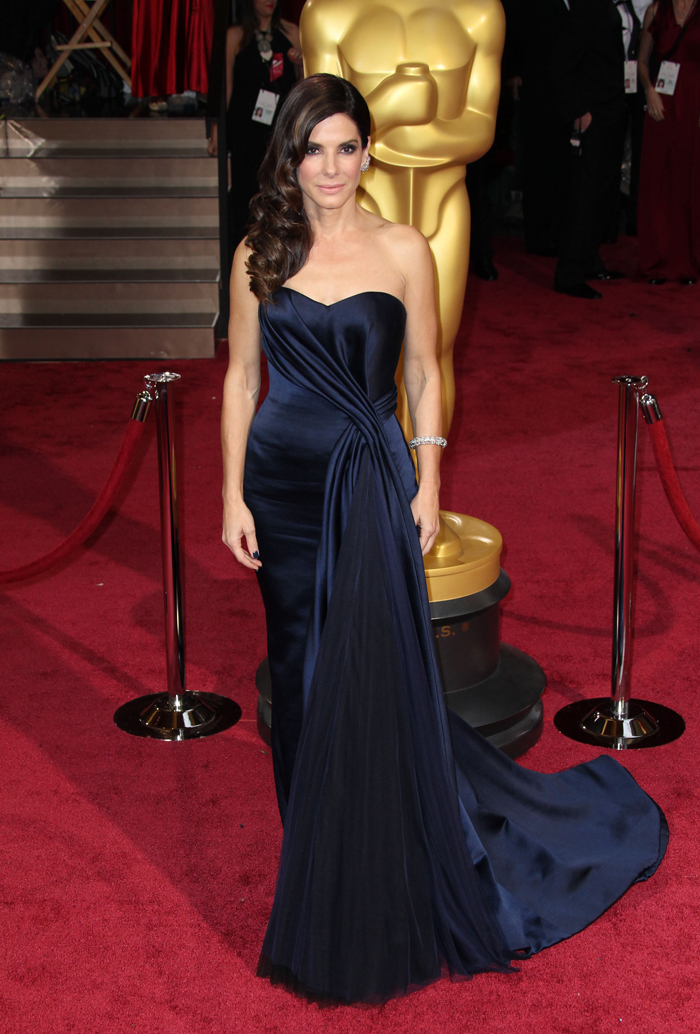 Photos courtesy of Getty, Fame/Flynet & WENN