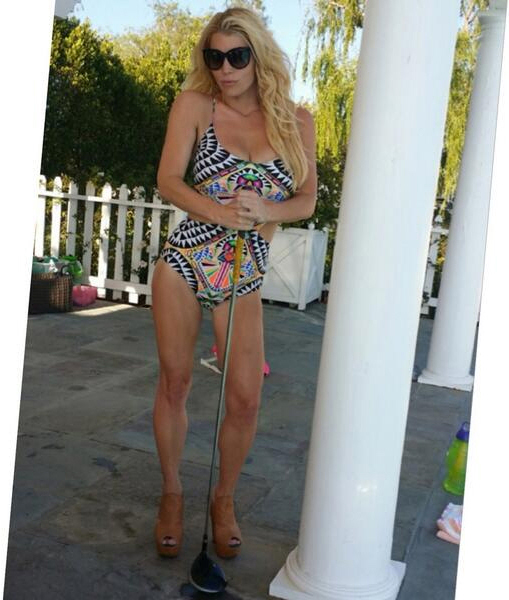 Over the Memorial Day holiday, Jessica Simpson posted some swimsuit selfies onto her social media accounts. She was showing off her "new body," following her stunning post-pregnancy weight loss. I praised her, and I will continue to do so – this is not the Jessica I thought I knew. The old Jessica would rather drown herself in Scotch, slutty brownies, Doritos and pizza. But Jess put the work in and the change is remarkable. And it's not just weight loss either – Jessica looks toned, to the point where her legs look rather sinewy. So, what's her secret? Walking. Lots and lots of walking.
With a huge Santa Barbara, Calif., wedding in the works for July 4, Jessica Simpson is doing just about everything to keep the weight off! Insiders reveal in the new issue of Life & Style that in addition to her strict Weight Watchers diet and regular workout schedule with trainer Harley Pasternak, she's walking six miles a day!

"She's incredibly proud of the way she's stayed on track," an insider tells Life & Style.

Walking that much means dedicating a lot of time to her treadmill.

"She'll watch TV on it, talk on the phone," the inside source shares with Life & Style. "Jess probably spends half the day there."

The bride-to-be has gone from 175 pounds to a slinky 110 pounds — just six months after baby. And with her wedding day approaching, she's sticking to her Weight Watchers meal points and doing squat-and-lunge sessions with her trainer "three to five times a week," according to Harley.

"Jessica has gotten her best body ever," an insider close to Jess tells Life & Style. "She truly feels like she's in better shape than she was in her early 20s."
I walk on the treadmill a lot too, but my version of "a lot" is an hour every other day. And quite honestly, it's one of my favorite things to do – crank up the music or space out to CNN and just walk (on a decent incline) and sweat for an hour. To walk six miles a day… she's on the treadmill for probably two solid hours a day, at least. Is that too much? I think it's too much, because she's doing that in addition to her workouts with Harley Pasternak AND Weight Watchers. I bet she's really cut down on her drinking too, and that's one of the biggest and best ways to take off weight. Damn. I kind of miss the old Jess. WHO ARE YOU AND WHAT HAVE YOU DONE TO FARTY?!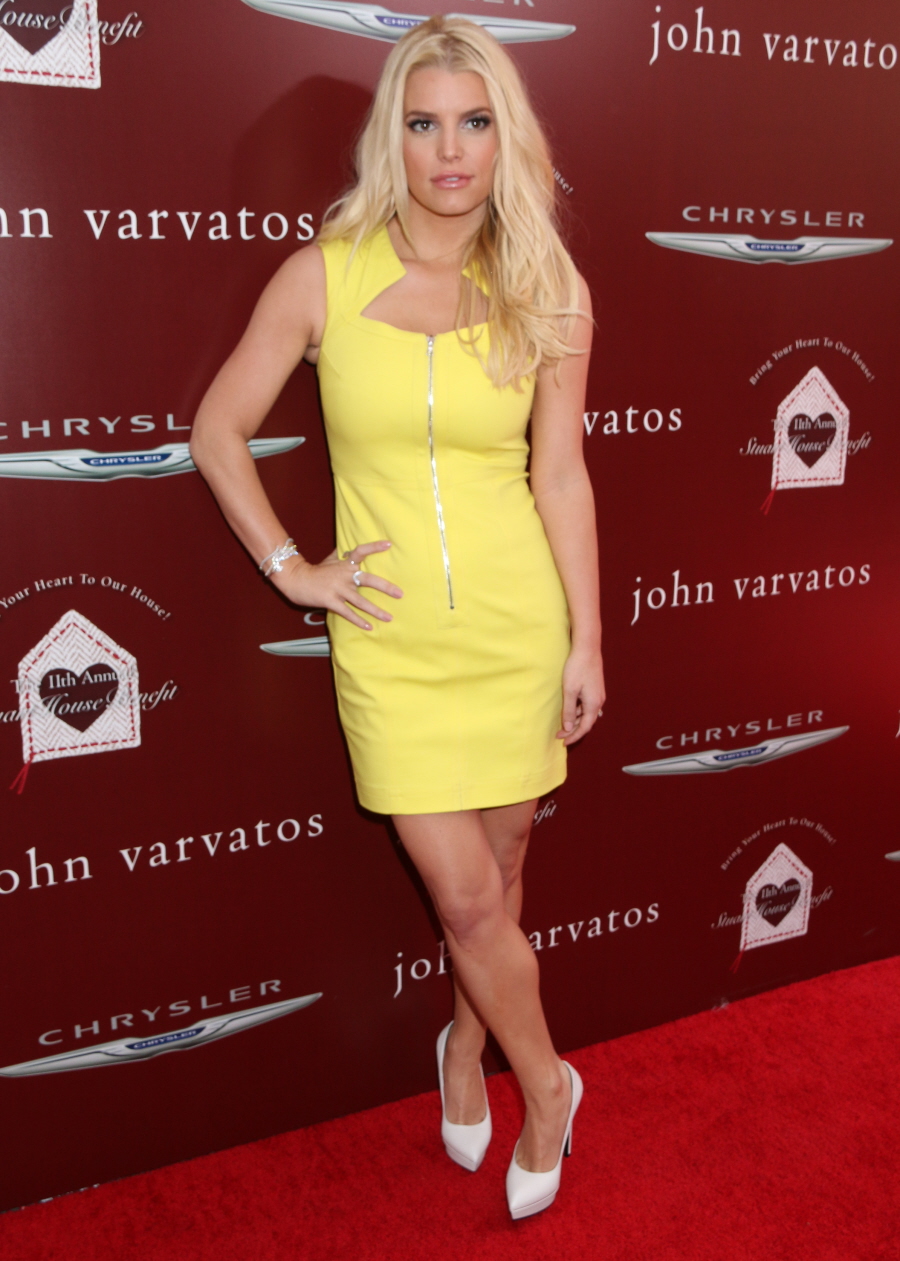 Photos courtesy of WENN.