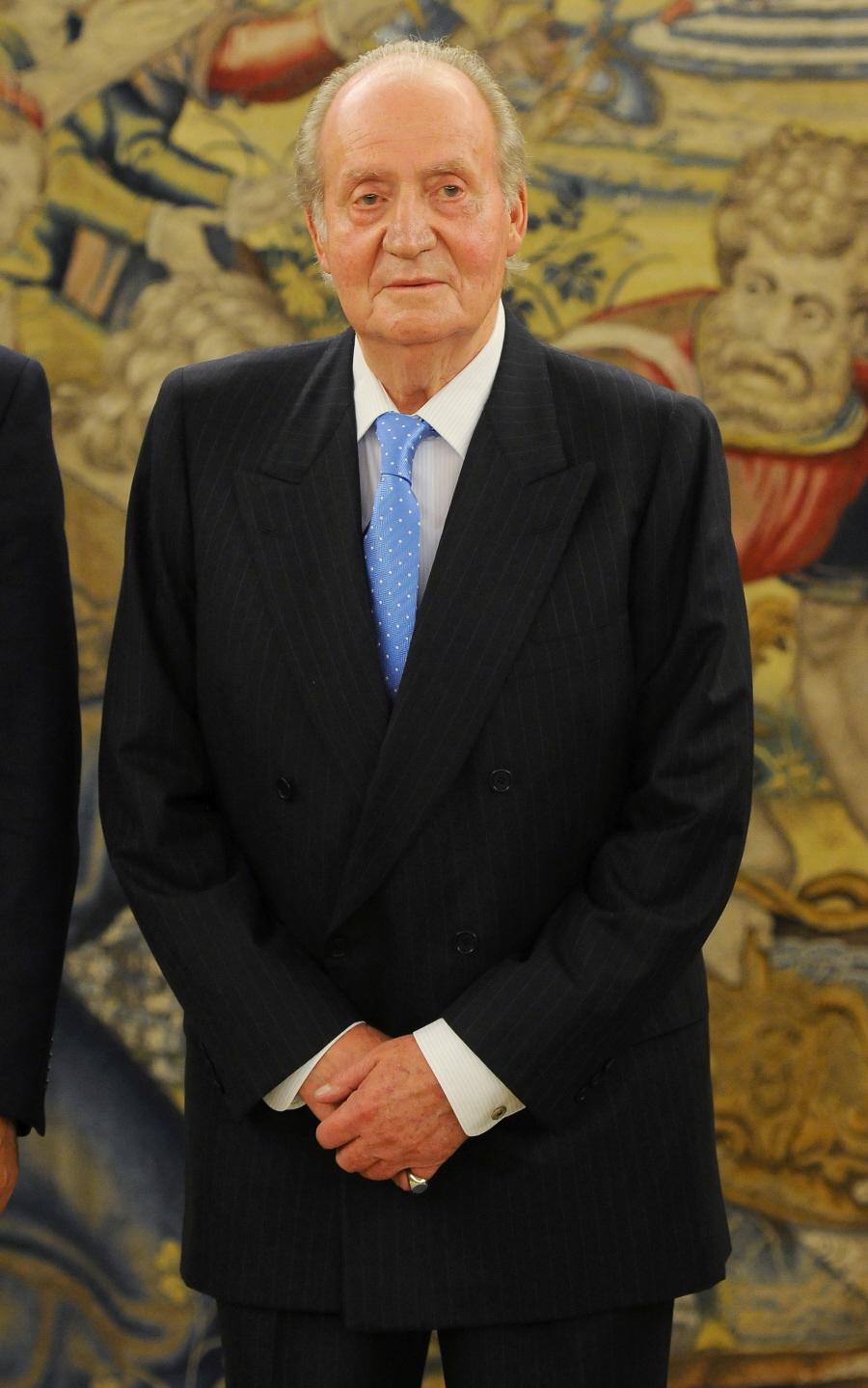 Well, well. This is interesting. While I mostly focus on the British royal family and sometimes the Swedish royal family and the Grimaldis of Monaco, it really does seem like the Spanish royal family has a great deal of drama. I should have been paying more attention! Today, Monday June 2nd, King Juan Carlos of Spain has announced his planned abdication. King Juan Carlos has sat on the Spanish throne since 1975, after the death of General Francisco Franco. King Juan Carlos won't be officially stepping down until next January, which will be his 76th birthday. The King's successor will be his oldest son, Prince Felipe. Felipe is married to the "controversial" Princess Letizia, whom I actually really like (she's stylish and truly modern, plus she's a workhorse).
King Juan Carlos of Spain is abdicating in favor of Crown Prince Felipe, his 46-year-old son, saying in an address to the nation on Monday that it was time for a new generation to confront the nation's challenges. The king's abdication, after almost four decades on the throne, follows health problems but also comes amid a decline in his popularity, particularly as a result of a corruption scandal centering on his son-in-law that has also put the spotlight on the royal family's lifestyle and finances at a time of economic crisis and record joblessness.

The king, 76, announced his abdication in a letter to Prime Minister Mariano Rajoy, who then made the decision public in a short televised address early Monday, during which he called King Juan Carlos "a tireless defender of our interests." Mr. Rajoy added that the abdication process would take place "in a context of institutional stability and as proof of the maturity of our democracy."

In a separate statement later Monday to detail the reasons for handing over the crown, King Juan Carlos said he resolved to abdicate in January when he turned 76.

"Today a new generation must be at the forefront," he said. He added that "young people with new energies" should "undertake the reforms that the present juncture demands of us."

Juan Carlos came to the throne in 1975, after the death of Gen. Francisco Franco. He was credited with playing a key role in consolidating Spain's return to democracy, particularly when he helped avert a military coup in 1981. He has also been cast as providing stability in a land confronting separatist efforts in the Basque region and in Catalonia.

The king's reputation has been tainted by questions around the spending habits of his 48-year-old daughter, Princess Cristina, and her husband, Iñaki Urdangarin, the Duke of Palma, after a judge opened a corruption investigation.

The king's son, Prince Felipe, is a former Olympic yachtsman who is regarded as relatively untouched by his family's scandals. In May 2004, he married Letizia Ortiz, a divorced television journalist. Tens of thousands of spectators cheered them in the rain outside the Almudena Cathedral, but the ceremonies were overshadowed for some Spaniards by the memory of commuter train bombings two months earlier that had claimed 192 lives.

Mr. Rajoy said that the Spanish Constitution would be amended to permit the king to abdicate.

"His Majesty, King Juan Carlos, has just communicated to me his will to give up the throne," Mr. Rajoy said. "I'm convinced this is the best moment for change."
The 2008 financial crisis was particularly bad for Spain, and they have widespread unemployment and economic stagnation. Which makes it really difficult to justify spending so much money on the royal family's upkeep. I think this is a smart move for King Juan Carlos, although I'm not entirely sure that Prince Felipe is ready to take the reins. I think Prince Felipe will probably do more for transparency within the royal family, but the dye might have already been cast for many Spanish citizens.
Do you think Prince Charles, the Prince of Wales, is weeping into his beer today? Queen Elizabeth will never abdicate. NEVER. Not even when her diamonds are literally too heavy for her.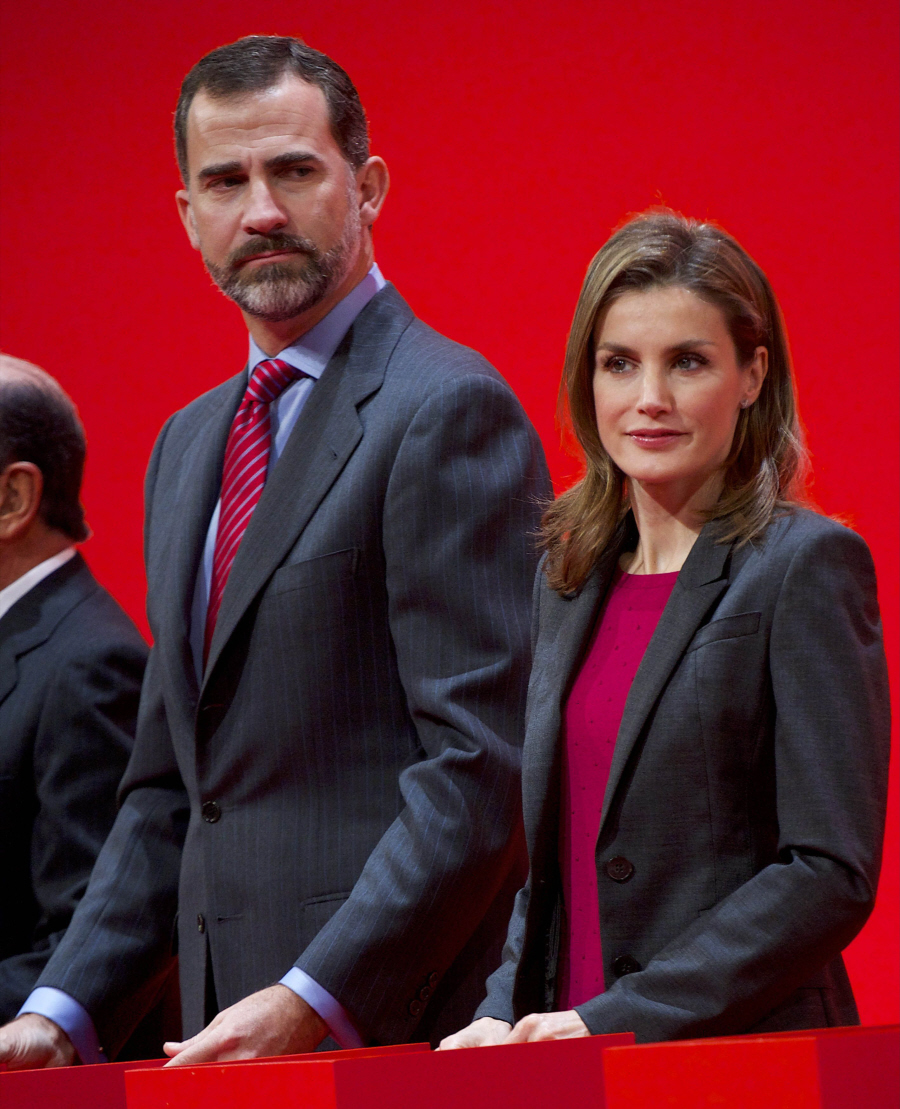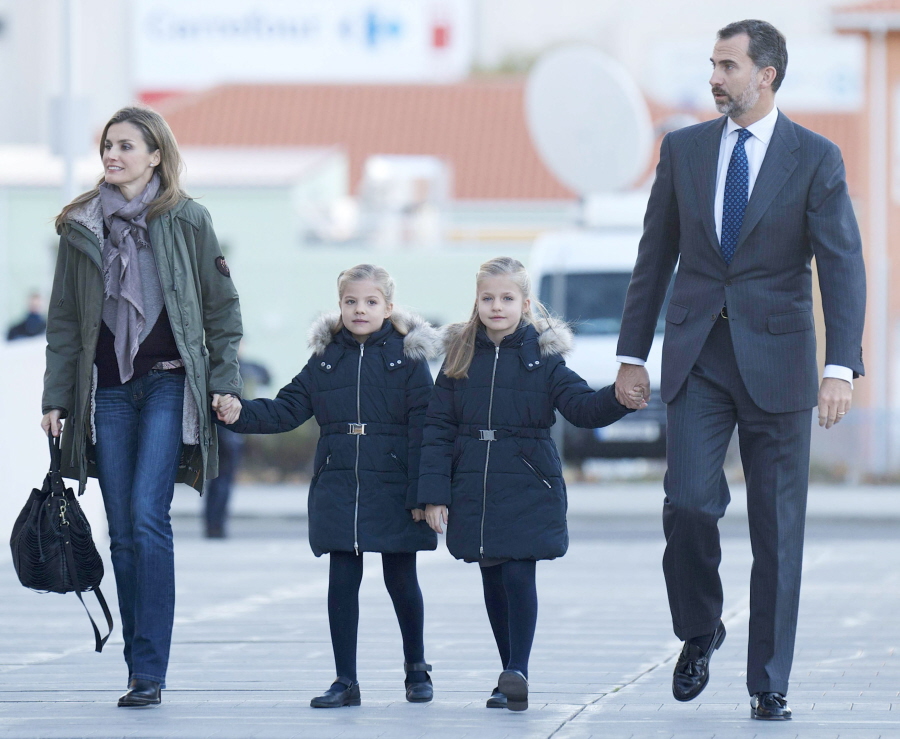 Photos courtesy of WENN.