Since the Cambridges have gone dark (I would put money on them going on an undercover vacation), let's check in with the more senior royals. I'm including photos of Queen Elizabeth, the Prince of Wales and the Duchess of Cornwall, all of whom were out and about on Friday. Camilla actually made her first public appearance on Friday since her beloved brother Mark Shand died suddenly in NYC a few weeks ago. She chose her appearance carefully too – she's the patron of the Nuffield Orthopedic Centre Charity, and she went to the opening of the University of Oxford's Botnar Research Centre. There also seemed to be some kind of unveiling of a terrible portrait. Seriously, that portrait makes Camilla look terrible! Camilla actually looked pretty glam (for her) at this appearance. That's a terrific suit and great bling.
Meanwhile, Charles and the Queen went to the service for the Order of the Bath. In an interesting turn of events, the Queen was originally scheduled to do this event by herself, but once she put on all of the diamonds and "regalia," the 88-year-old Queen was like, "Actually, not so much." So, the Queen just attended the service and Prince Charles actually did the knighting or whatever.
A day after the debut of a splashy, Instagram-y portrait of the Queen debuted in Harper's Bazaar, the 88-year-old had to back out of a ceremony today, for her own "comfort." The Queen was set to take part in the Order of the Bath service Friday, but aides, per the Daily Express, decided that she was not up for it, due to the weight of her "tiara and other ceremonial garments."

The proceedings—involving her giving an "offering after the installation of new knights"—would have required her to "climb up the steep steps to her stall, climb down . . . climb back up again and then step down to leave," all while wearing the heavy regalia. After a rehearsal yesterday, it was determined it was too much for her to bear, so Prince Charles was picked to fill in as her replacement.

"It's a decision that has been taken purely for the Queen's comfort," a Buckingham Palace spokesman said. This is notable in that it's the first time the palace has explicitly acknowledged the Queen may not be currently able to fulfill some of her daily duties (though two years ago, it was announced that her travel regimen would be scaled back).

The Queen, in an Angela Kelly dress, was still present for today's ceremony, watching Charles take part in the service. The Order of the Bath ceremony takes place every four years, and the Queen attends every other ceremony, meaning her next one would take place when she's 96.
It's interesting that Charles stepped in on such short notice, and that Camilla wasn't at his side. Maybe it was such short notice, Camilla didn't want to cancel her Oxford trip. Anyway, I feel like we're going to get more of this from here on out – the Queen is 88 years old, bless her heart. While the royal word is that she's still sharp as a tack, I don't think anyone would slam her for not being able to carry all of the heavy garments and such these days. It is sort of funny though: she literally couldn't do an event because her diamonds weighed too much. #Queenproblems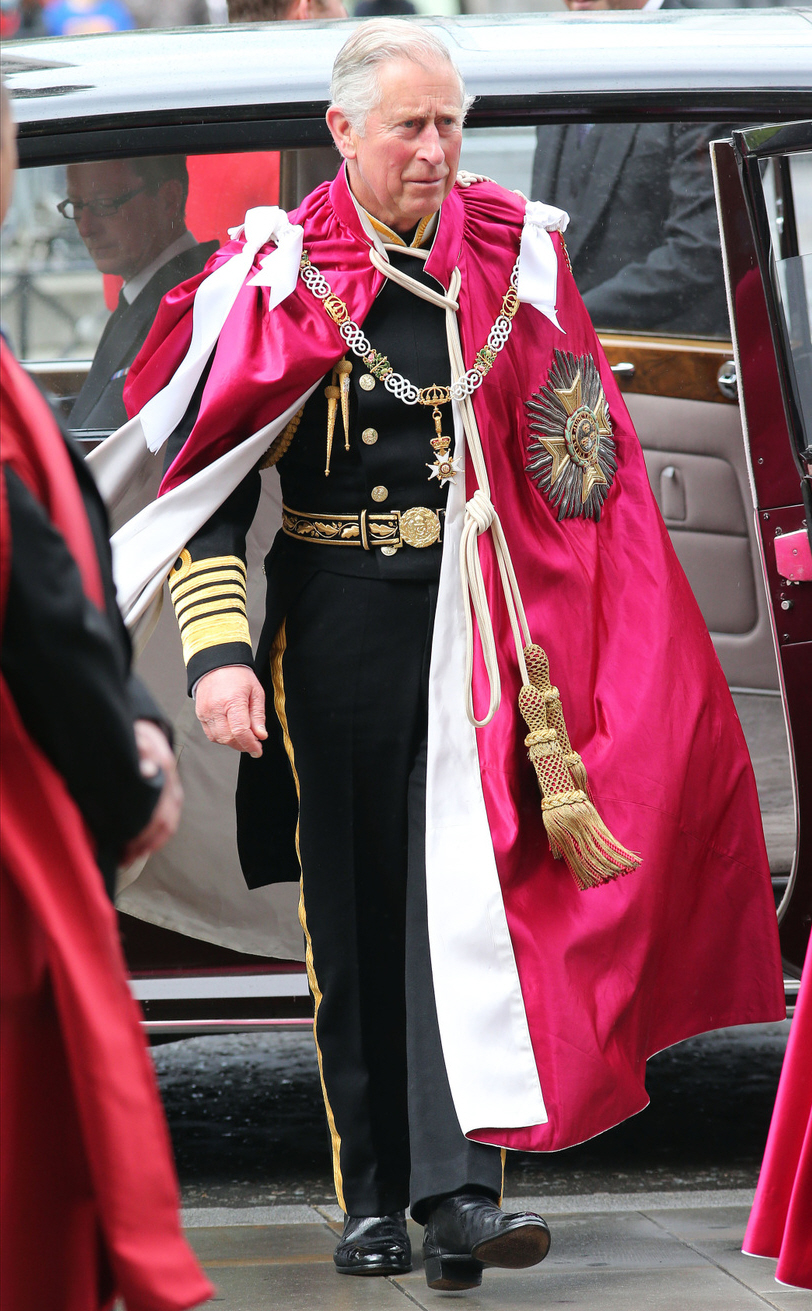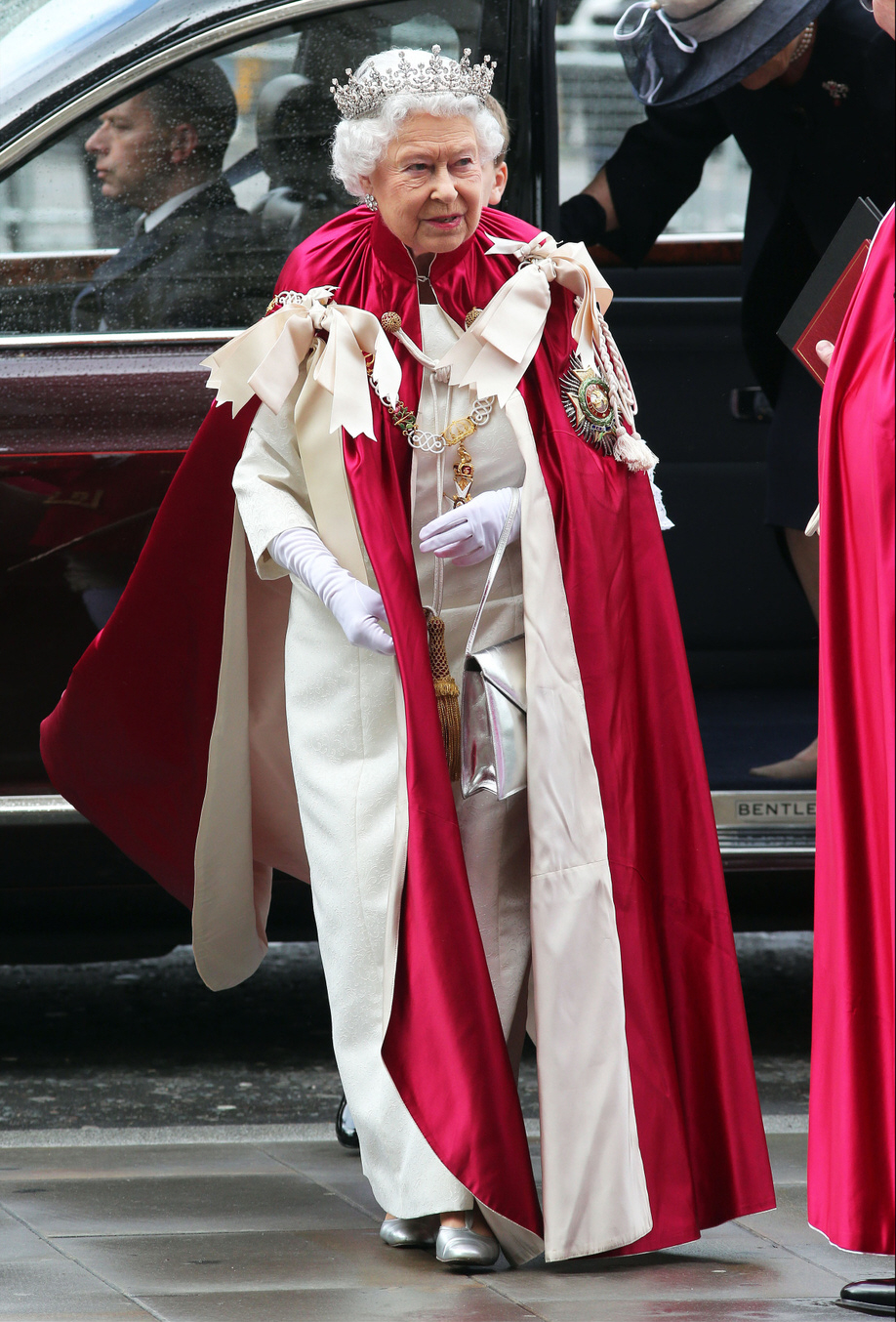 Photos courtesy of Getty, Pacific Coast News.