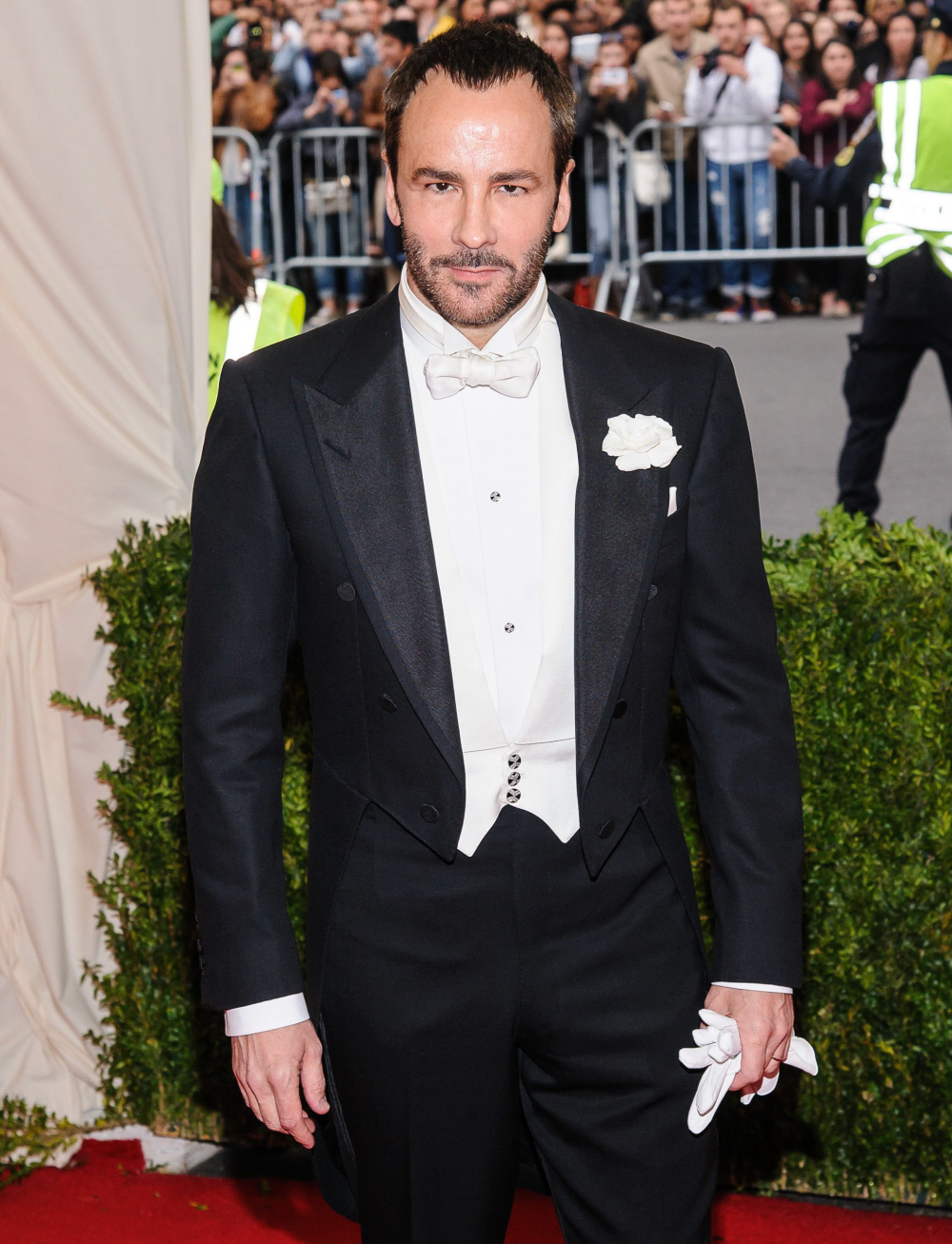 Did you know Tom Ford is 52 years old? It's true. I mean, I have no problem believing that because Tom Ford has been important (in the fashion industry) for literally decades, so it feels like he's been around forever. But still, he doesn't look like a man in his 50s. Good genes? Or good doctors? Probably a little bit of both. Tom gave a recent interview to WWD where he proclaims that he's done with Botox now that he's a father. Tom and his husband Richard Buckley welcomed their son Alexander John Buckley Ford (allegedly via surrogate) in 2012. So Tom has been Botox-free since 2012? These recent photos beg to differ.
Tom Ford has revealed that he stopped receiving Botox treatments following the birth of his son Jack. In an interview with WWD, Mr Ford said: 'I've decided to age. Since we've had Jack I haven't had a Botox injection or a filler. I haven't had time.'

Mr Ford and his husband Richard Buckley welcomed Jack in September 2012 – an experience Mr Ford says 'has really changed me.'

'I'm not sure how to articulate it,' he added, elaborating: 'A lot of things I cared about before I don't care as much about anymore.'

The 52-year old fashion designer, who will be presented with the CFDA's Lifetime Achievement Award at tonight's ceremony, says that his level of success is among the categories to take on a less priority following Jack's entrance into his life.

He explained: 'It has damaged — no, damaged is the wrong word. It has minimized my ambition a little bit, my ambition in business, my ambition in having a beautiful house. It has become the most important thing in my life. Everything else has had to recede, including my appearance. I don't care about it. I care about being successful. I just don't care about any of it as much. You can't.'

Just five years ago Mr Ford was an avid fan of Botox, admitting in 2009 that he's usually 'not even able to frown', during an interview for The Advocate. The then 48-year-old, who was promoting his directorial debut for A Single Man at the time, added: 'But my last injections are wearing off a bit and I am able to frown right now. I'd never get a full face-lift, though. Face-lifts on men are a disaster. But I'm a firm believer in Botox and Restylane. Absolutely. Why not?'
While I think Tom Ford is telling the truth about how his son shifted his priorities in life and how he's less interested in superficial things now… I do think he's probably still hitting the 'Tox. His face barely moved at the Met Gala! Maybe he was just concentrating really hard on his posing. Maybe. But either way… Tom is still going to look good for his age. Good genes.
PS… Does he also have hairplugs? I think he might.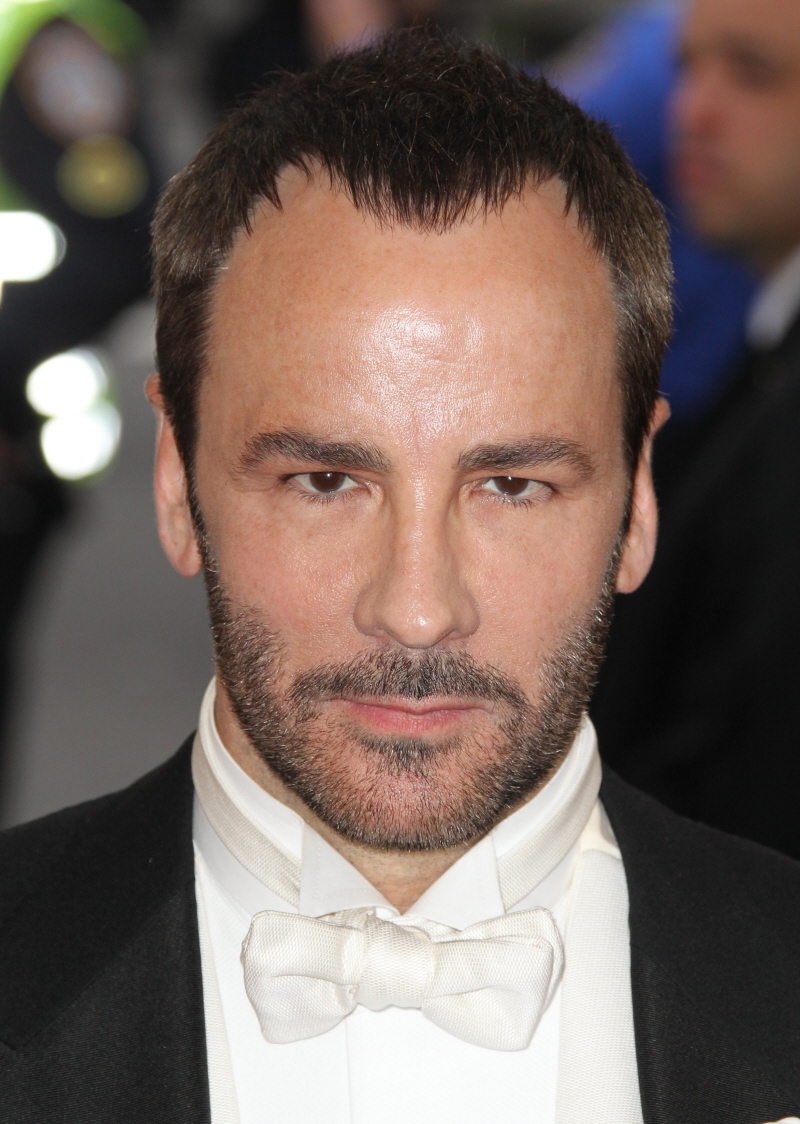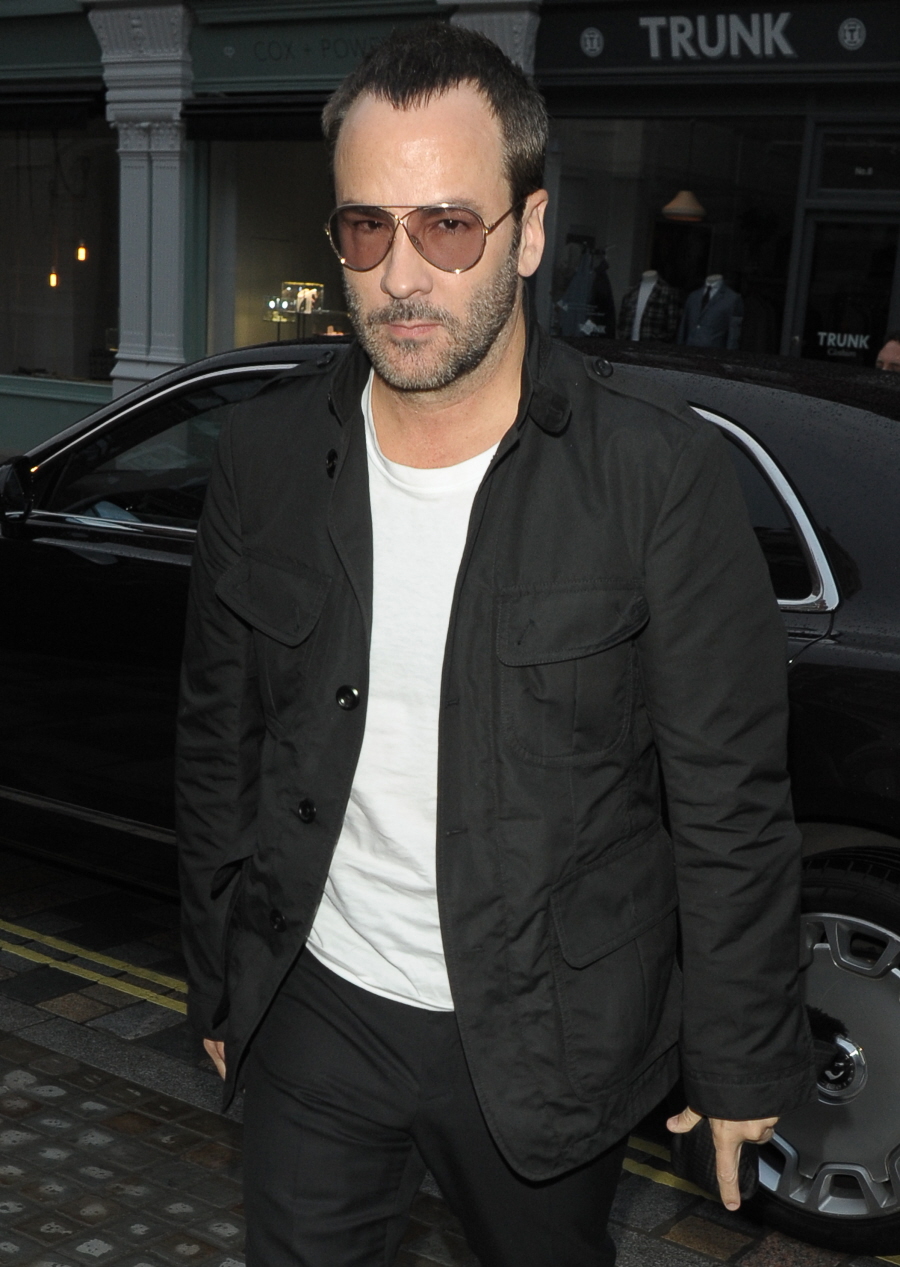 Photos courtesy of WENN.