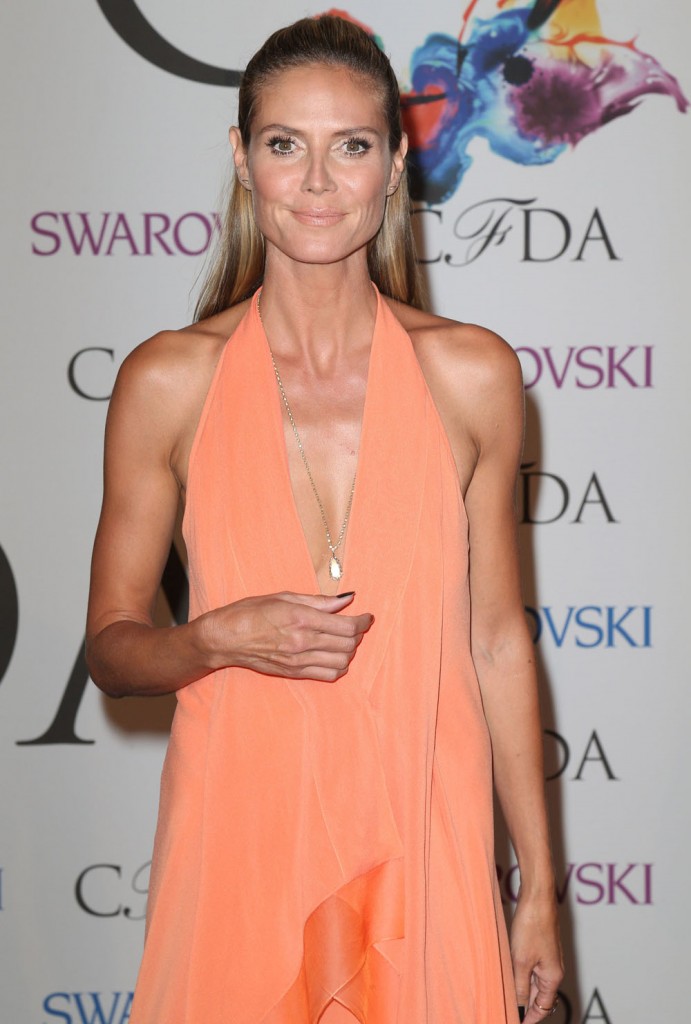 I wrote that title before I really examined Heidi's dress, and she's showing sideboob and a lot of cleavage, so it's not exactly applicable, but for Heidi this is progress. I was recently scrolling through the photos on E!'s Fashion Police, and they called one of Heidi's recent dresses "Typical Heidi," adding that "boobs, beads and a giant leg slit are signatures of this supermodel's style." So Heidi is just showing boobs here, which again is progress. Heidi also has her own slideshow on E!'s Fashion Police titled "Heidi Klum, Most Famous Fashion Mess." If you scroll through her past looks, this pale peach Donna Karan with the very deep v-neck and layers of fabric on the skirt looks decent in comparison.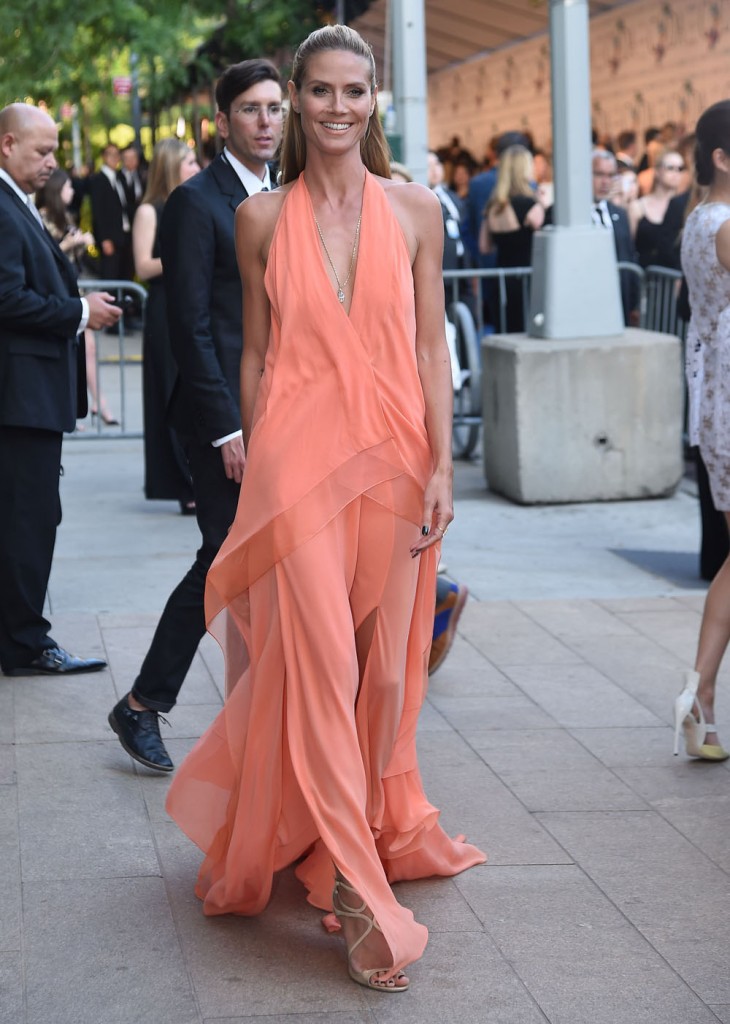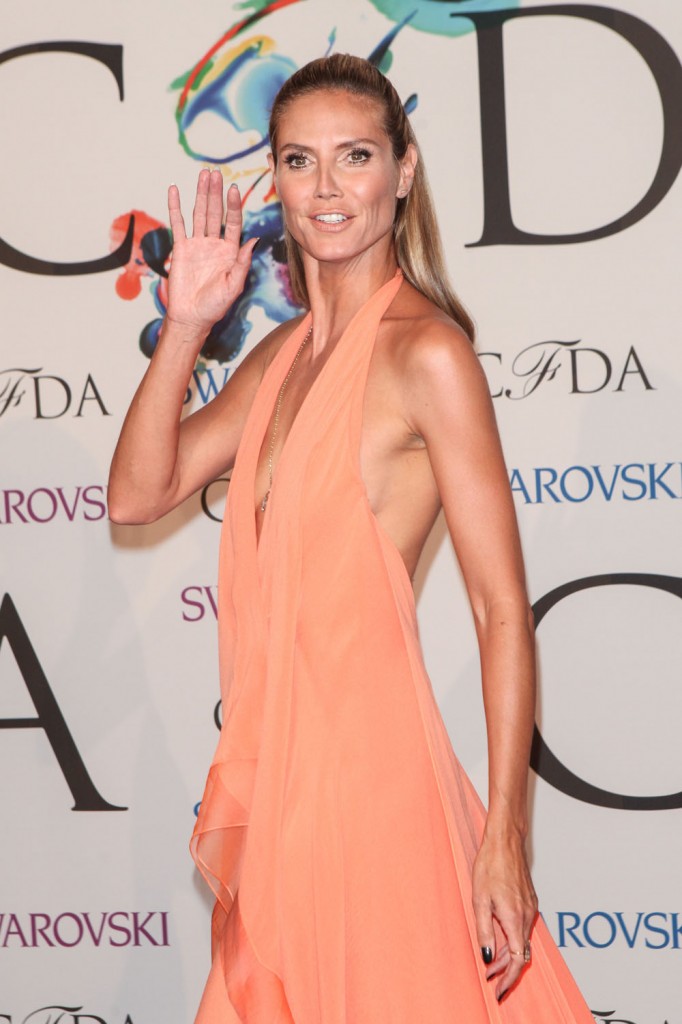 Next here's Emmy Rossum in a green and black backless J. Mendel cutout gown with a sheer sequin panel on the bodice. She's not as much of a fashion miss as Heidi, sometimes Emmy gets it right, but more often than not I feel sorry for her on the red carpet. This is a case where her styling is dragging the dress down. Her hair looks like one of the shop girls from Mr. Selfridge got ahold of a crimping iron. (They used real irons on their hair back then.)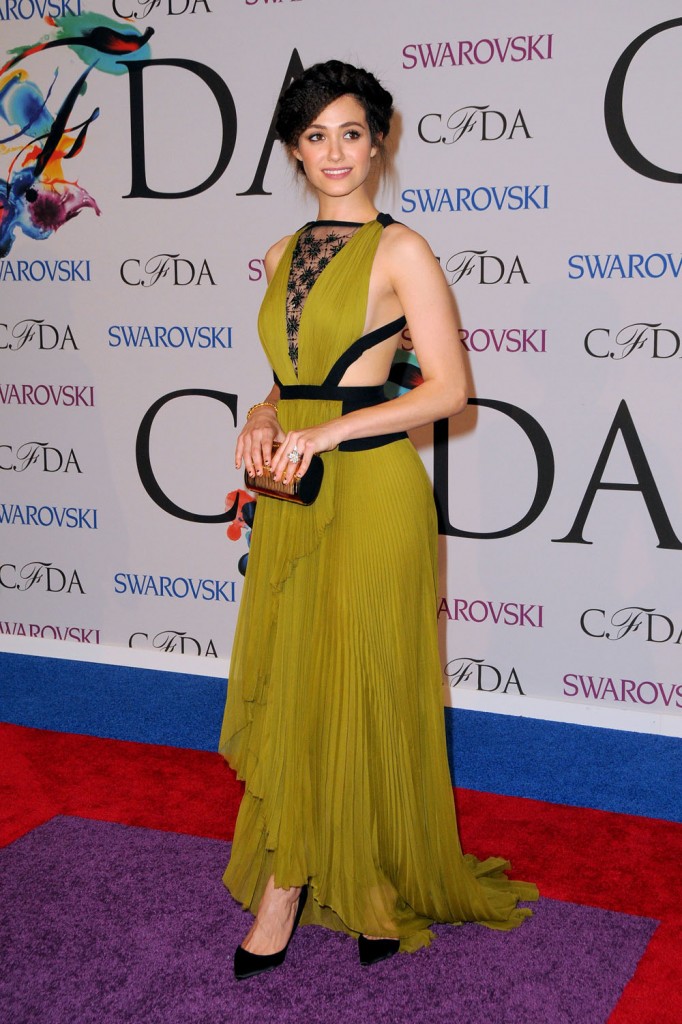 Here's former child star Anna Chlumsky in an crop top and skirt. I don't yet have a designer ID on this dress. The A-line baby blue skirt is really interesting and pretty with both embroidered flowers and feather details. I also like the sheer fabric across the bottom. The top looks like it's from another dress though, and it may be. The top and skirt just don't go together at all.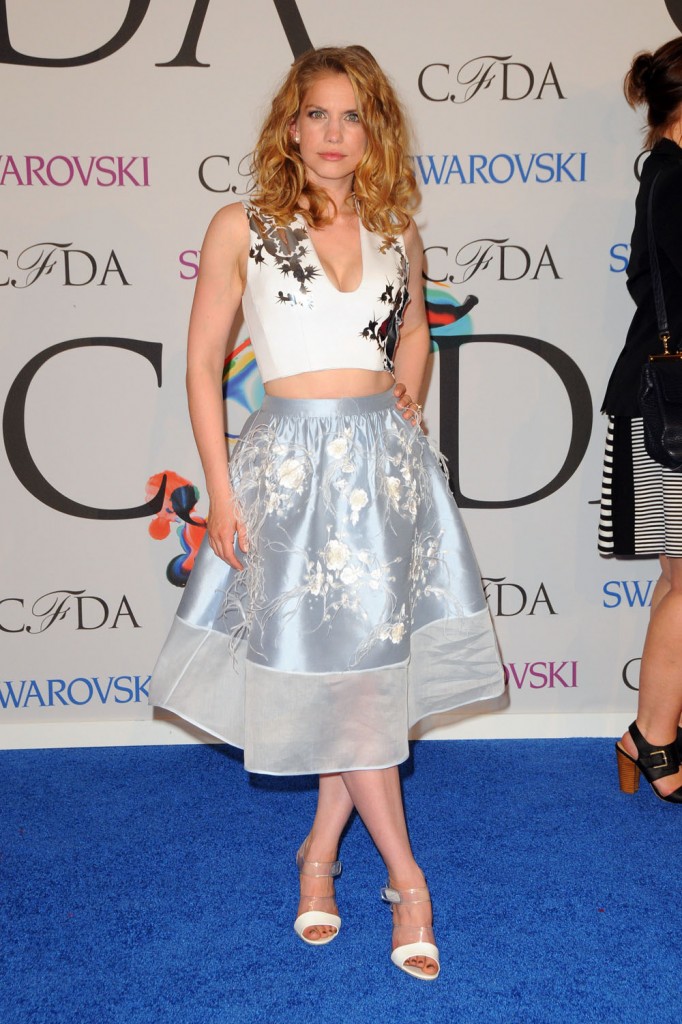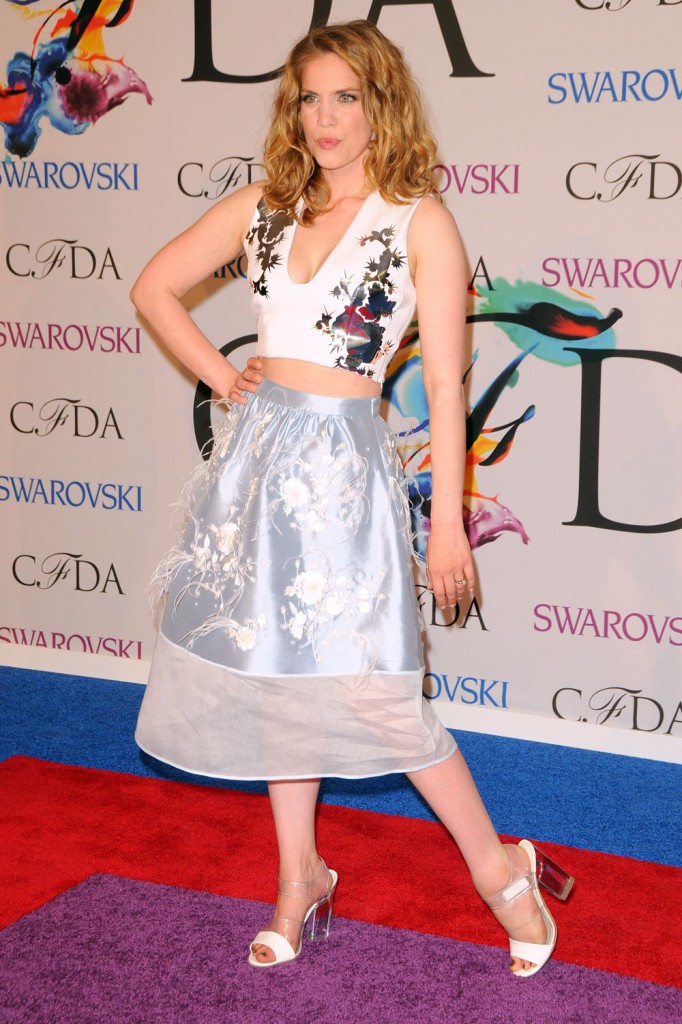 Finally we have Sophia Bush in Marchesa, of course. From the waist up, minus the giant overkill necklace, this isn't bad. You could imagine a dress with that incredible eyelet pattern just in one contained area. The trouble is that the eyelets continue down the skirt, and it's almost like one of those mini skirts with an overlay. It's an assault on the eyes, but that's Marchesa for you.
Photo credit: WENN.com, FameFlynet and Getty Images