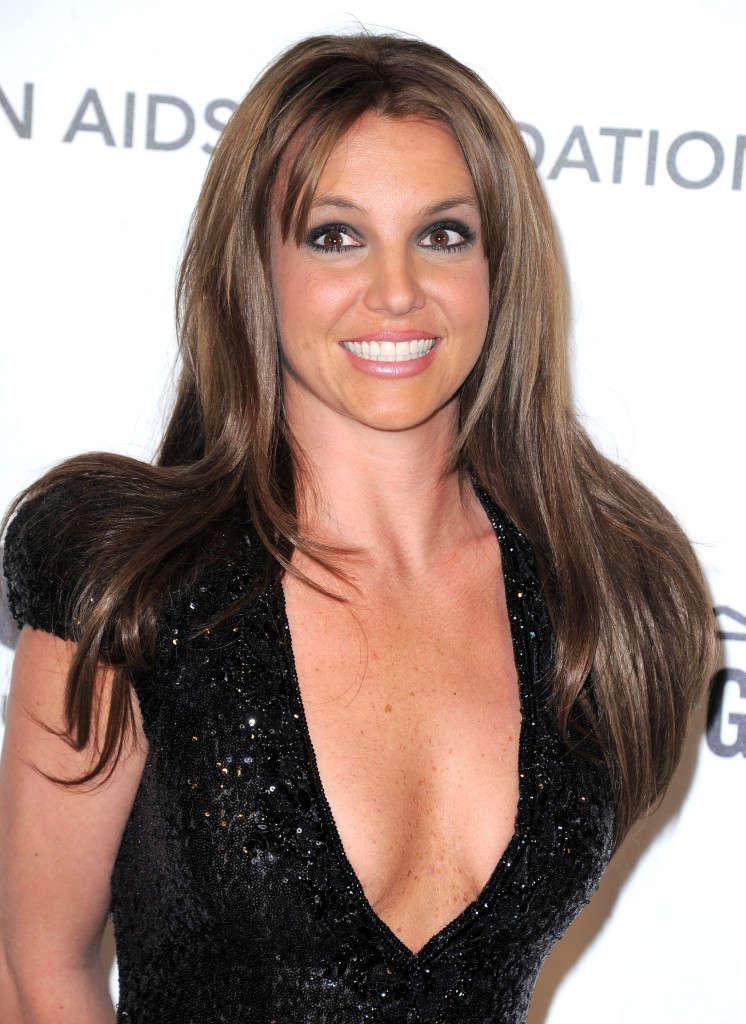 We're done with our red carpet Oscar coverage and we're moving on to the parties. We'll have photos from the Vanity Fair Oscar Party coming up shortly! I'd like to talk about some of the people at Elton John's Oscar Party, especially Britney Spears. She looks so different as a brunette, doesn't she? Britney really changed gears with her styling and she looks thrilled about it. Look at her, the old Britney is almost back, bitches! I'm not even sure I can get used to her as a brunette, but this look is still worlds apart from the blonde hair and heavy black eyeliner she usually sports. What color is her hair now, a kind of honey brown? It's obvious that a lot of it is fake, but it suits her. Her makeup is too orange but that's a minor complaint.
Britney's dress is Michael Cinco Couture. It's not bad. The deep v-neck is a little much and I don't like those shoulder pads (No one except Jane Fonda can pull off shoulder pads). It fits well and is flattering, though. I'm impressed. Oh I should mention that there are rumors that Britney's Vegas deal isn't going to come to fruition because she never sings live. Those stories don't ring true for me, because wouldn't that be a given going into those talks?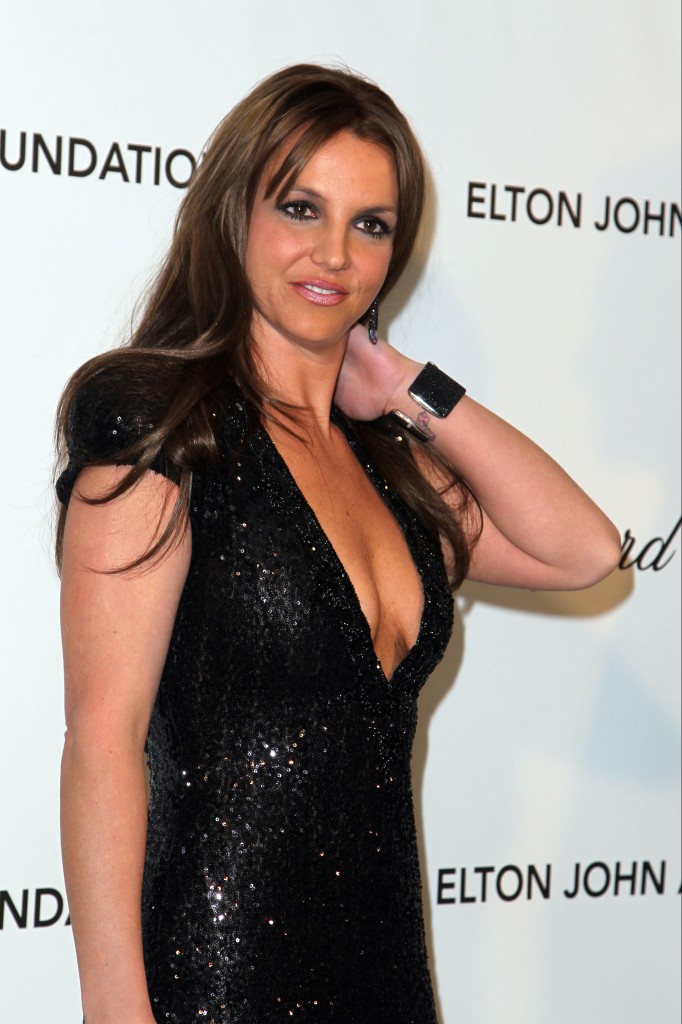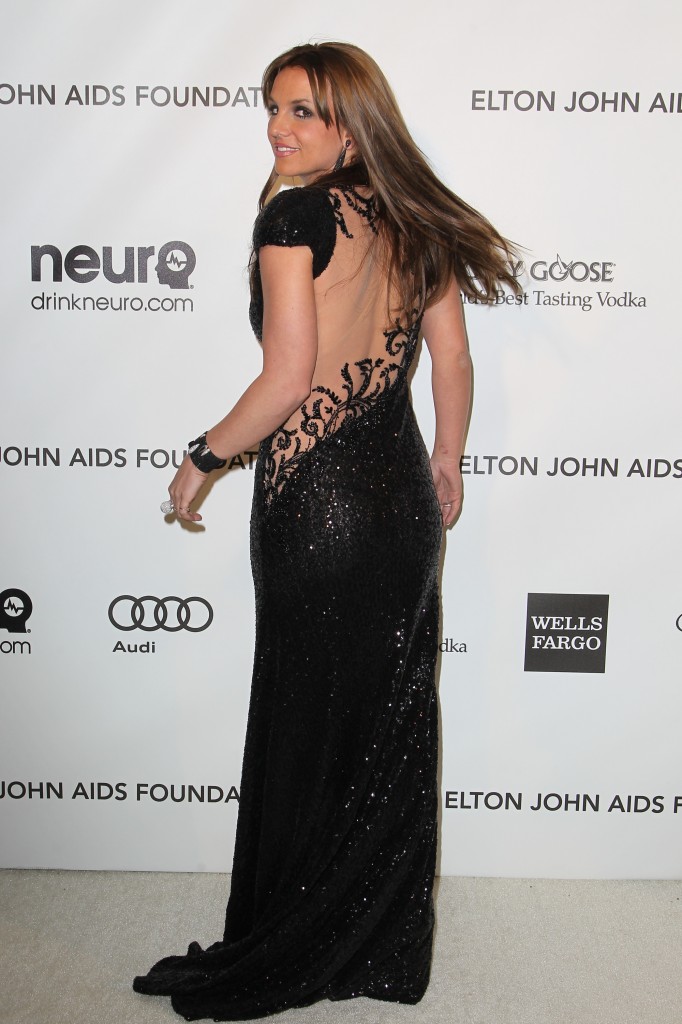 Nicole Richie was also sporting a deep v-neck in a loose white dress with black geometric accents. I don't have a designer ID on it yet but this is similar to Nicole's past looks – very loose, a little 70s. From the front it's not bad, but from the side you can see the entire outline of her implant. Not good, cover it up a little. It was nice that her husband Joel Madden came with her, they've lasted for a long time and still seem loved-up.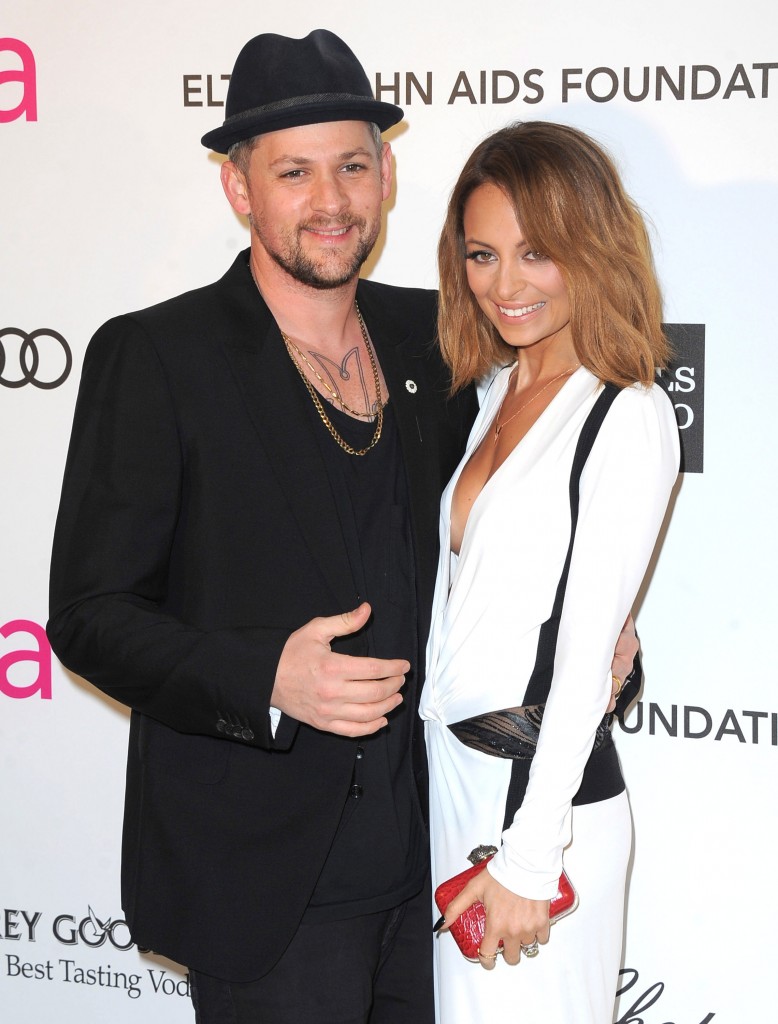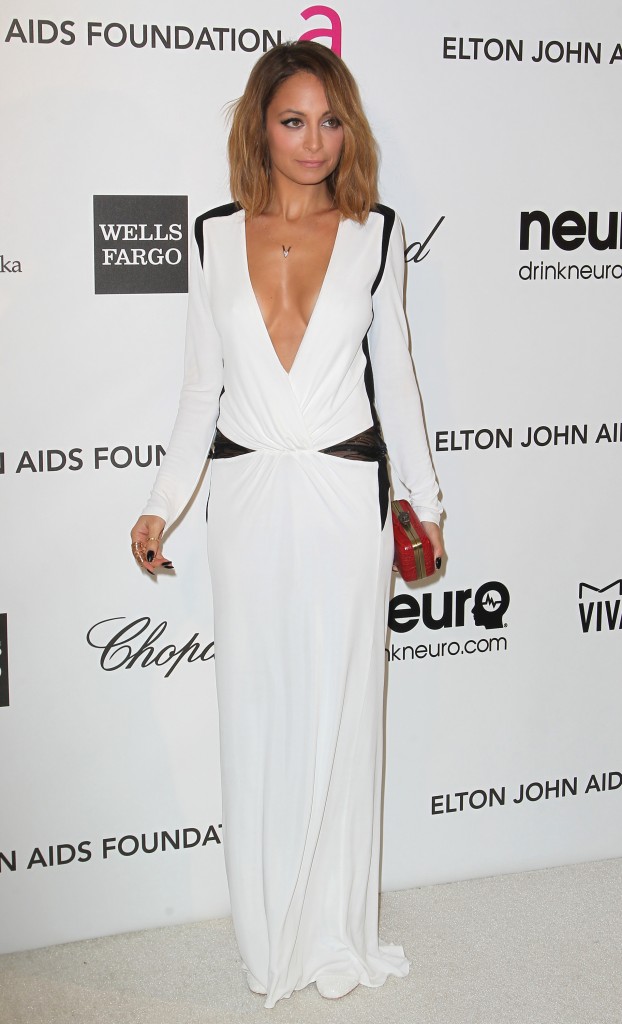 My girl Nina Dobrev hasn't been hitting the right fashion notes lately and that makes me sad. Here she is in this bold black and white brocade print gown that fits her like a freaking glove but just looks too busy to me. As always her styling is impeccable. Nina was there with her boyfriend, Ian Somerhalder, but they didn't get all pose-y together.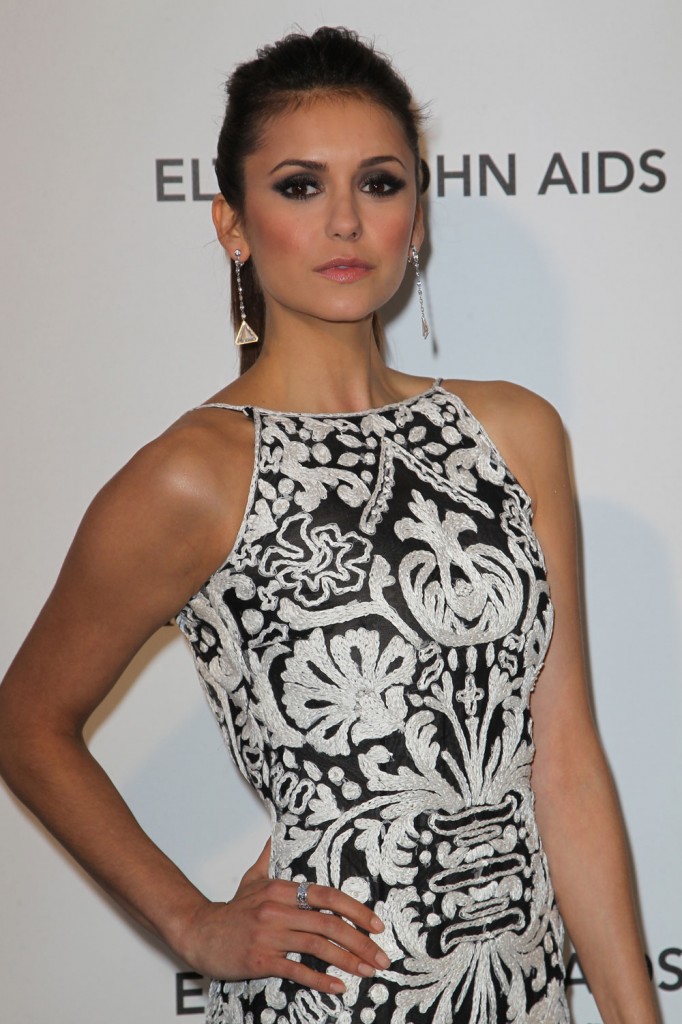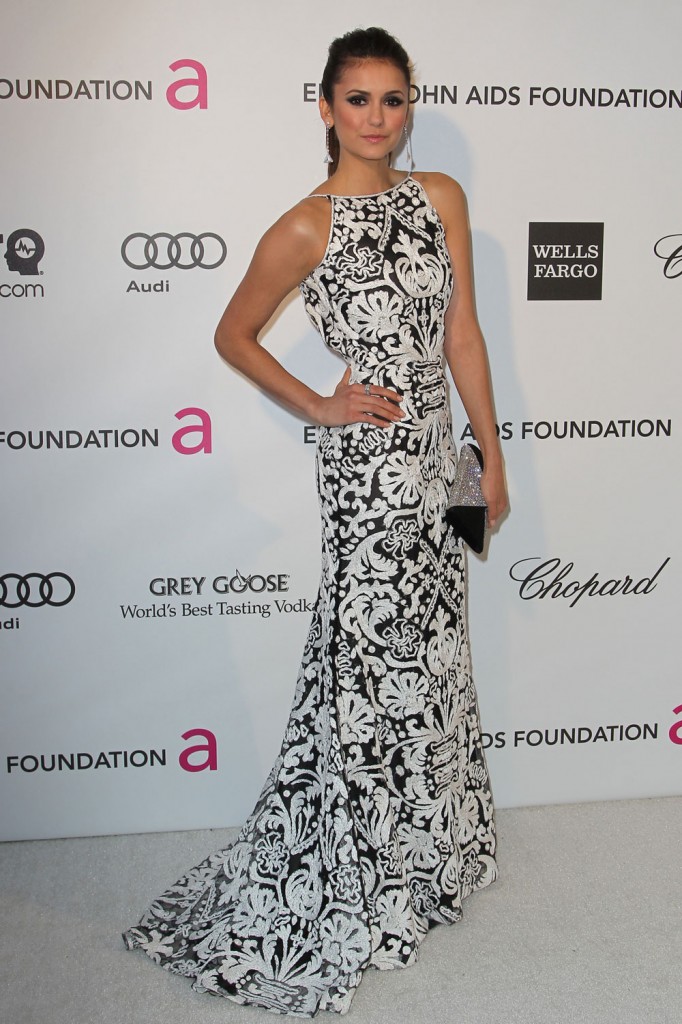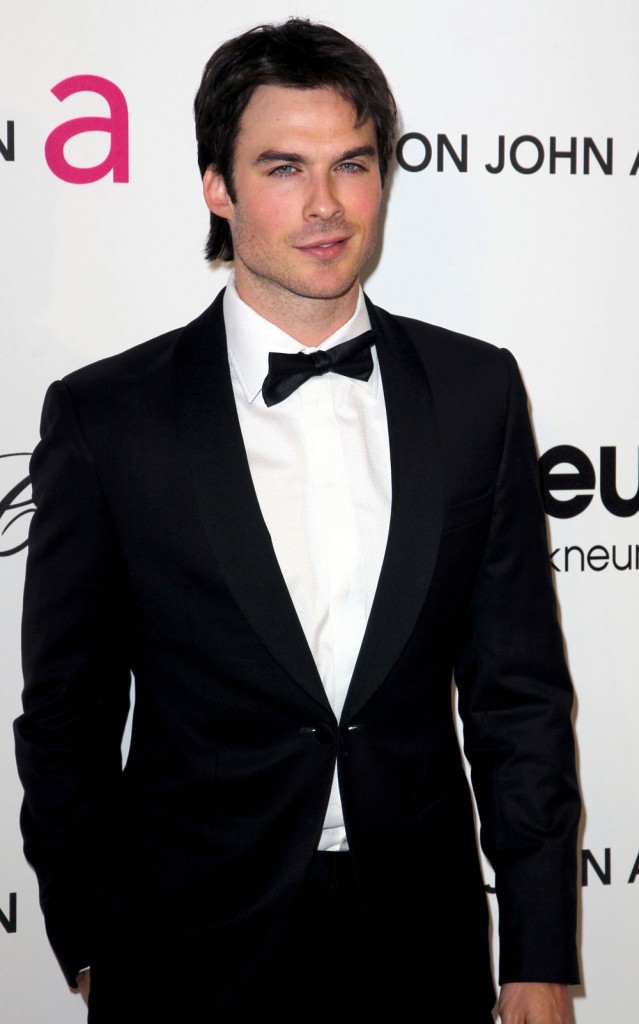 Also there we have the lovely and talented Emmy Rossum, looking way too twee in this Catherine Deane white and silver gown. On its own, with different styling, this dress could work. It's actually contemporary and striking when you look at the details of the dress. It's of course Emmy's styling that's throwing it off. Her giant drop earrings and that big tiara-like hair headband look ridiculous together.
It's too bad that Emmy's movie Beautiful Creatures didn't take off at the box office. It looked poised to be another Twilight, but I don't think it got enough promotion.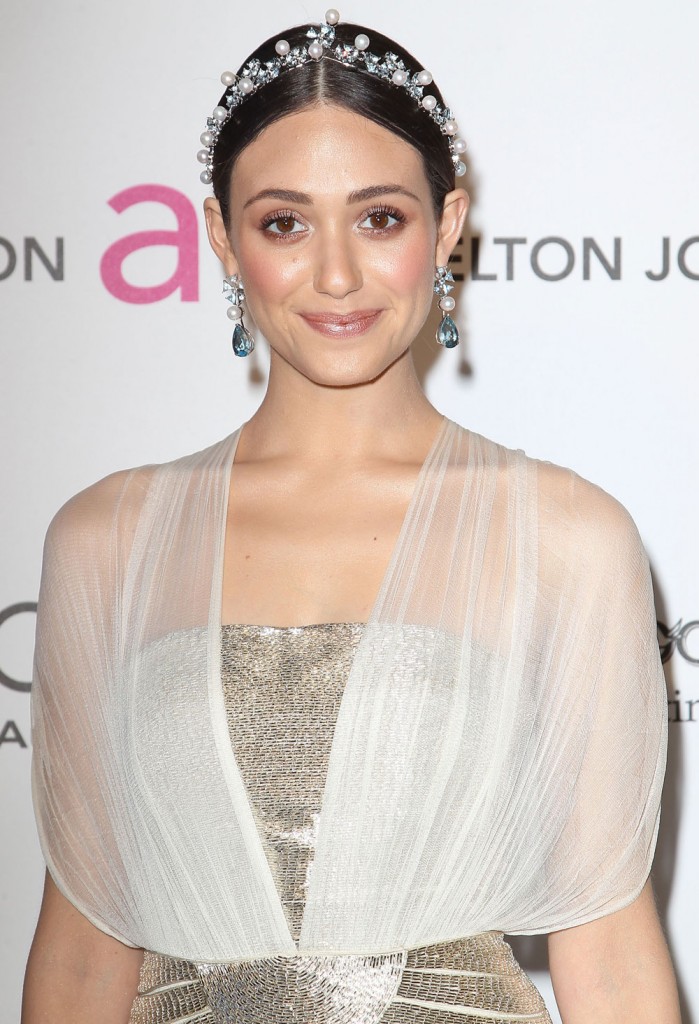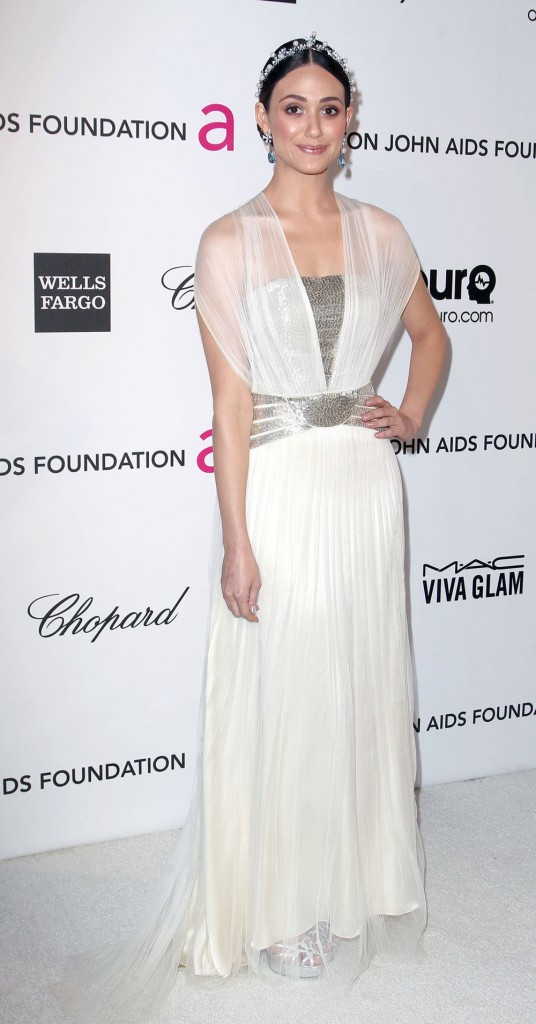 Photo credit: WENN.com