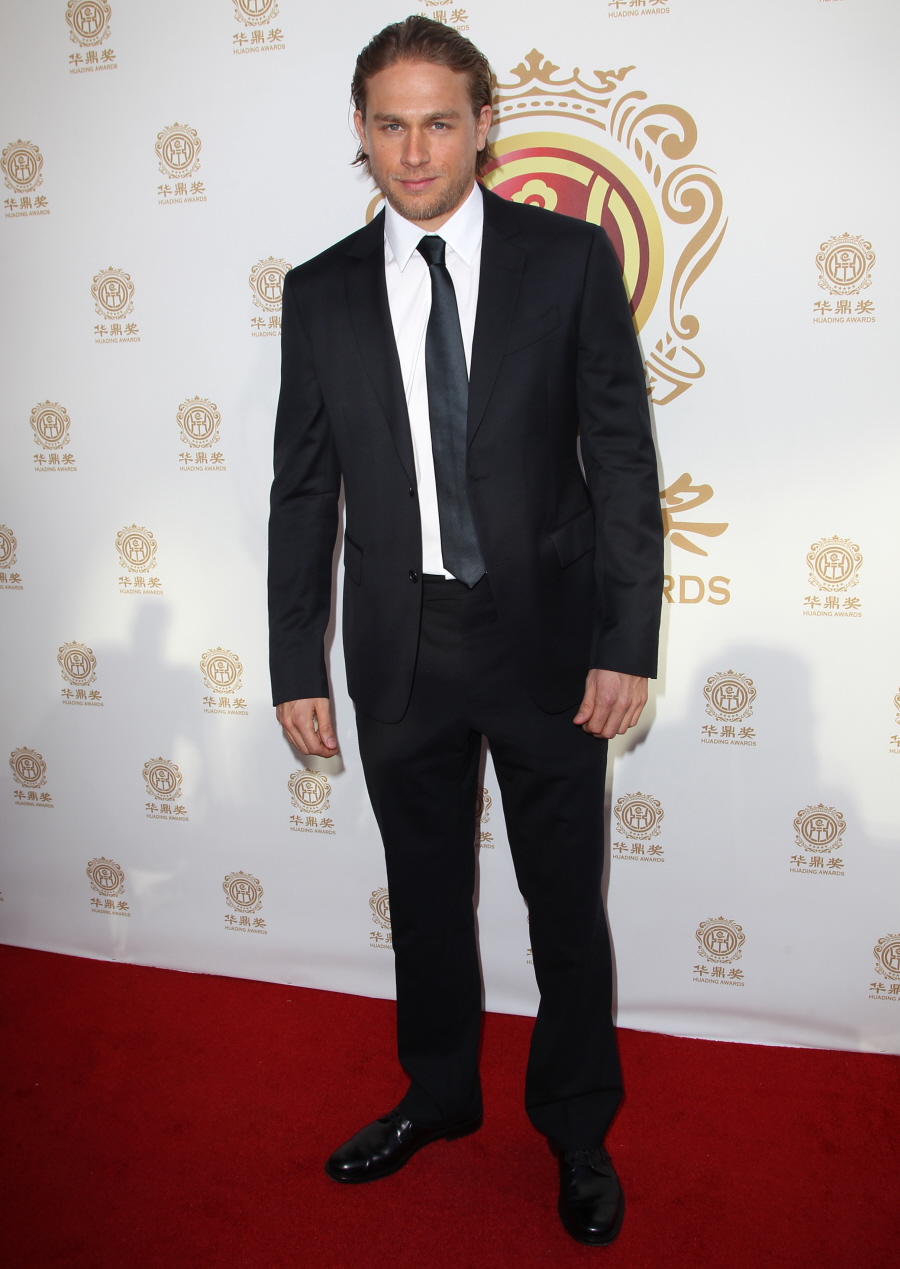 Here are some photos of Charlie Hunnam at the Huading Film Awards several days ago. Charlie's been staying relatively quiet the past few months, especially since he tapped out on Fifty Shades of Grey. Conventional wisdom – and perhaps wishful thinking by his fans – says that Charlie pulled out of Fifty Shades because he realized that it was going to be a disaster and an embarrassment. But… I don't know, if it was going to be so embarrassing for him, why say yes in the first place? When Charlie was on the red carpet for the Huading Awards, he spoke to Life & Style about what went down:
It was Charlie Hunnam's decision to drop out of the upcoming film adaptation of the widely popular Fifty Shades of Grey series. And now the 34-year-old Sons of Anarchy star reveals the move was a "heartbreaking" one.

"I felt like I had an interesting take on that character and felt like I could have done a good job of playing Christian Grey, otherwise I wouldn't have taken it on in the first place," he told Life & Style at the Huading Film Awards in Hollywood Sunday.

"When you put the time into something like that and a character comes alive in your mind, it's heartbreaking not to be able to play him […] It was definitely kind of heartbreaking having to say goodbye to that character and not bring it to life."

Author EL James confirmed the British hunk and actress Dakota Johnson nabbed the roles of Christian and Anastasia Steele, respectively, last September. Just one month later, Universal Pictures announced Charlie had exited the film because of his shooting schedule with the FX series Sons.

For Charlie, there are no hard feelings about the situation. In fact, he plans on fully supporting the movie when it hits theaters next February.

"If they invite me to the premiere, I will go and see it there," he said. "If not, I'll go and buy some tickets on opening night."
I'm starting to wonder if Charlie was fired? Is that weird? The first explanations from Charlie's withdrawal from Fifty Shades was that it was mutual, that there was a timing issue and that the production wouldn't reschedule for him. But it also felt like he had second thoughts about it. Now I'm wondering if producers had second thoughts about him. Or hey, maybe he's just being polite. It's definitely a little bit weird and I do feel like there's something else to the story.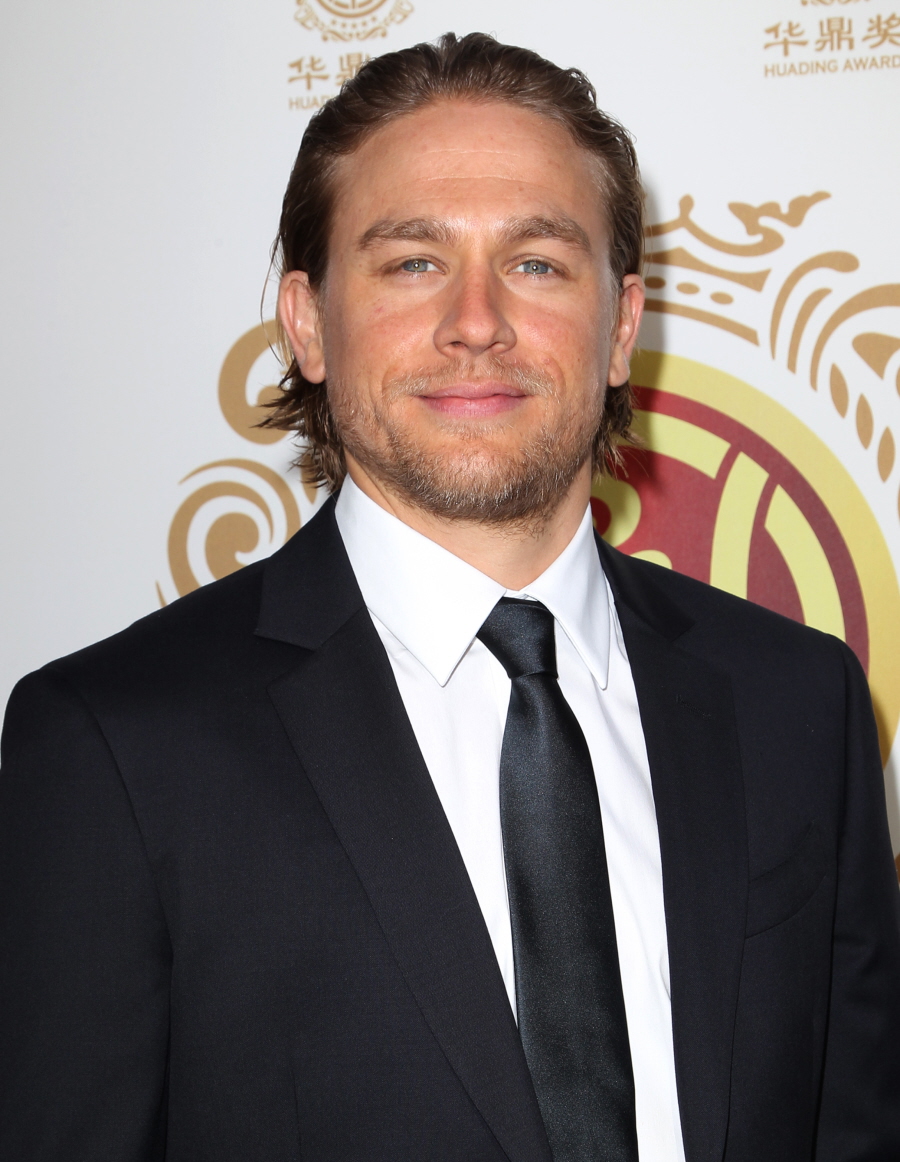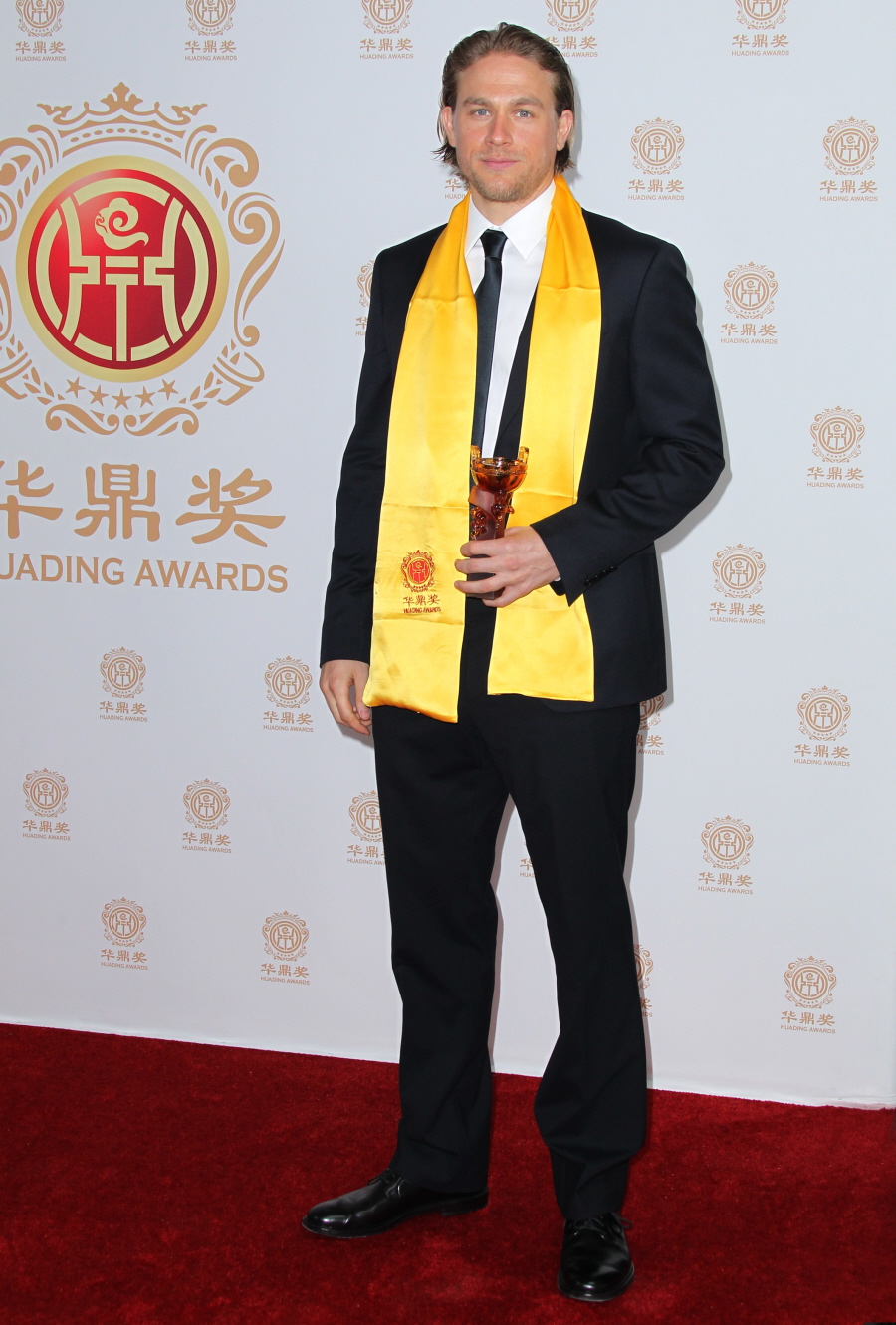 Photos courtesy of WENN.