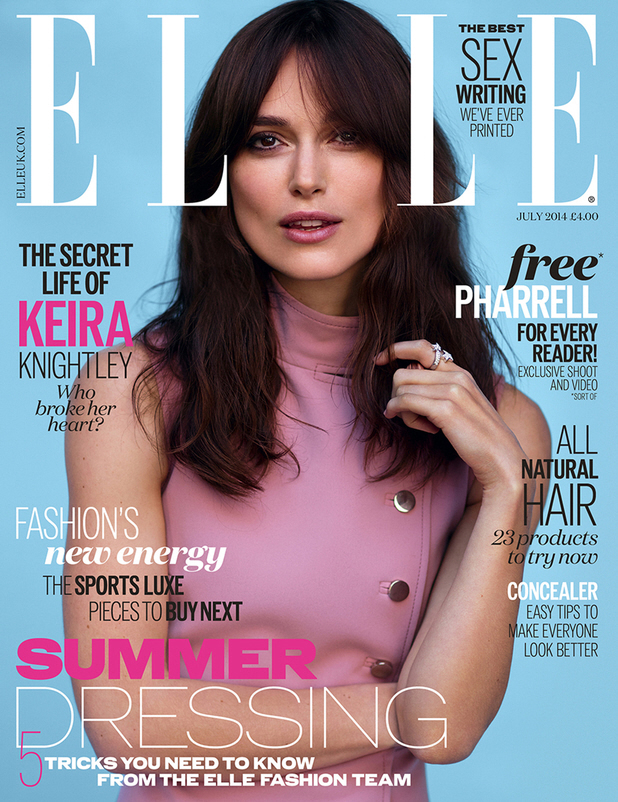 Keira Knightley covers the July issue of ELLE UK. It's a pretty uninspired cover, right? I expect more from Keira and from ELLE UK. She's wearing Gucci on the cover, and in the editorial, she wears Saint Laurent, D&G and MiuMiu. In the interview, she talks about her new movie, Begin Again (that's the one with Mark Ruffalo) and she touches on The Imitation Game with Benedict Cumberbatch a little bit. Some highlights:
She doesn't want her future daughter to be a child actress: "Oh, 100%, I'd absolutely tell her not to. I would 150 million trillion per cent be totally discouraging. Teenage years should be done privately. You should be going out and getting unbelievably drunk, getting into ridiculous situations, making mistakes. That's what that time of life is about and we should do that privately…Saying that, I don't regret it – I wouldn't do my life any differently, but having lived through it…There was a very long time when [interviewers] were all: "Well you're a sh*t actress and you're anorexic and people hate you" which, for a teenager is a very strange thing.'

This is all we get about Cumby: She talked about her long-standing friendship with Benedict Cumberbatch, and why she is very glad she didn't have to kiss him in their film, The Imitation Game, out this November.

Feminism & the film industry: "There is an under-representation of our stories, just as there is an under-representation of us in politics and in business and everywhere. That's what feminism is [to me] right now – the recognition that we are still not equal. I absolutely love guys. I love hanging out around them – well, not all of them, some of them are d**kheads – but you know, the ones that I love, I love. But you have to recognize that the playing field isn't even yet, and it does have to be even. And you can still like clothes."
[From ELLE UK & The Malay Mail]
I knew Keira and Benedict have been friends for a while – they did Atonement together (that was the film where he played a child molester). I'm guessing that might be why she didn't want to kiss him in The Imitation Game? I can't wait for those quotes. As for Keira's feminism… I think she's on point. I wish she didn't go immediately to the justification that you can be a feminist AND like men. Are we still playing to the demographic that thinks feminism = man-hater? But yes, women are not equal in film, business, politics, everything. She's right.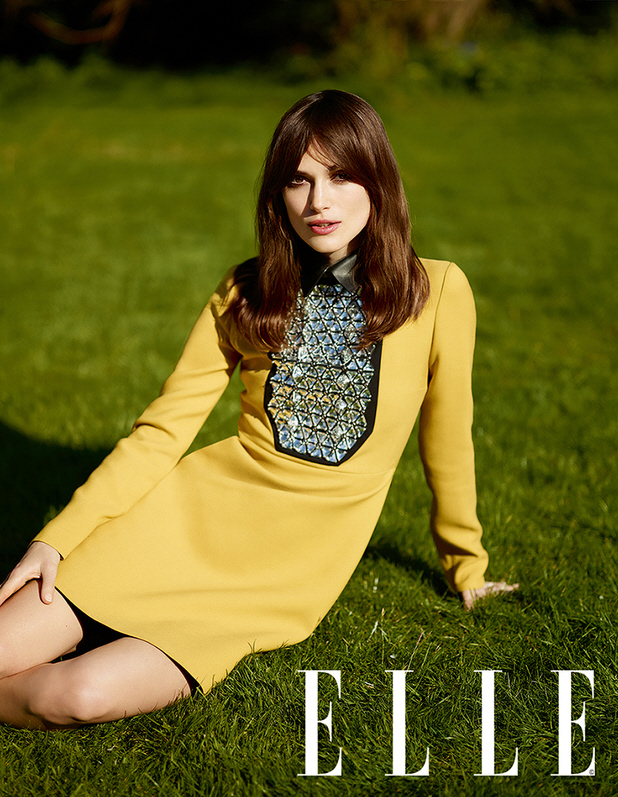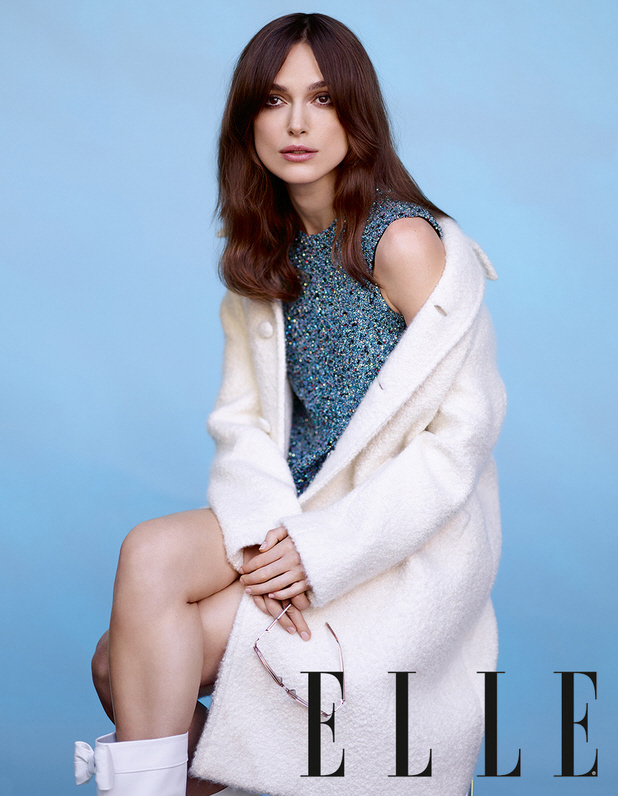 Photos courtesy of ELLE UK.