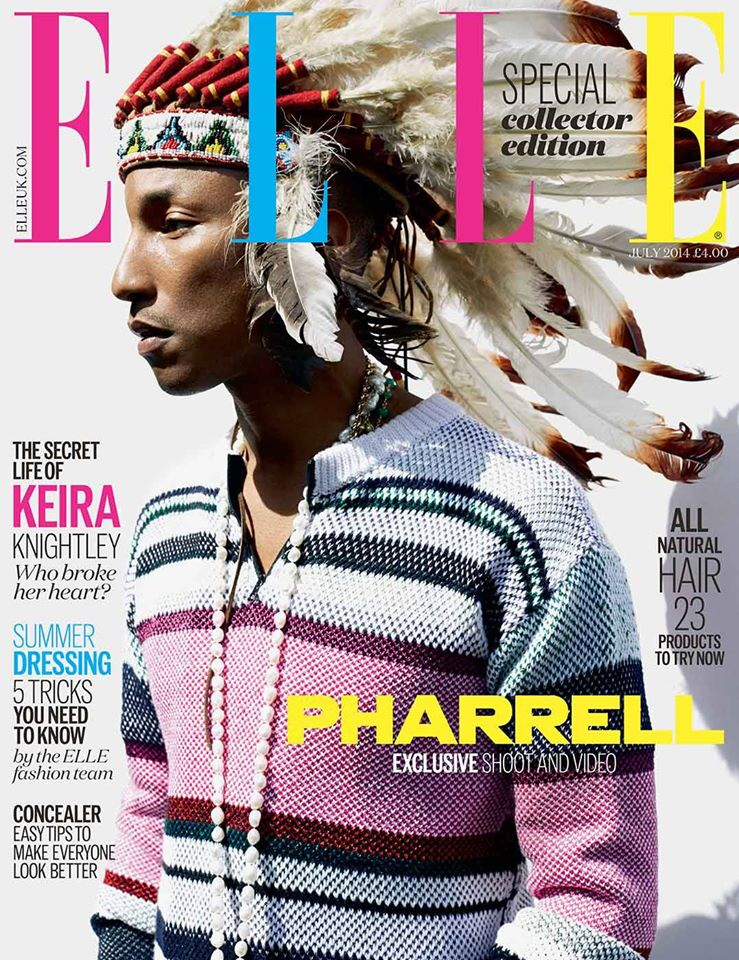 ELLE UK has put out a special music/male icon edition of their magazine for July. Pharrell Williams covers the issue, and on the cover and in one of the editorial photos, he's wearing a Native American headdress, because of course he is. As you can imagine, there is a crazy amount of outrage. People are going HAM on Pharrell's Facebook too – go here to read some of the comments.
No Doubt stepped into a similar controversy back in 2012 when they released their video for "Looking Hot." The video featured Gwen Stefani (a frequent Pharrell collaborator) wearing a Native American headdress, plus markings on her face and all of that. No Doubt ended up pulling the video and issuing an apology/explanation. But just like doing "blackface," it's never a good idea to "dress up" as someone's ethnicity/race. Why are we still having this conversation?
Oh, and Pharrell was recently asked if he considers himself a feminist. This is what he said: "I've been asked, 'Am I a feminist?' I don't think it's possible for me to be that." When told it was possible for men to be feminists, he said: "It makes sense up until a certain point… [I do] support feminists" and then he said "that there are inequalities that need to be addressed." Dude. WHY ARE WE STILL HAVING THIS CONVERSATION? Yes, men can be feminists. Why do so many celebrities think that "feminism" is a pejorative?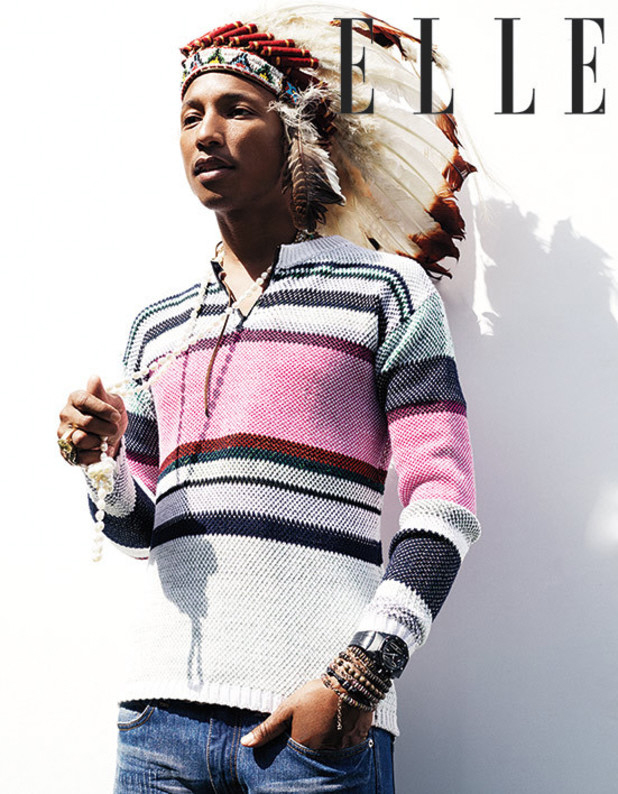 Photos courtesy of Doug Inglish/Elle UK.