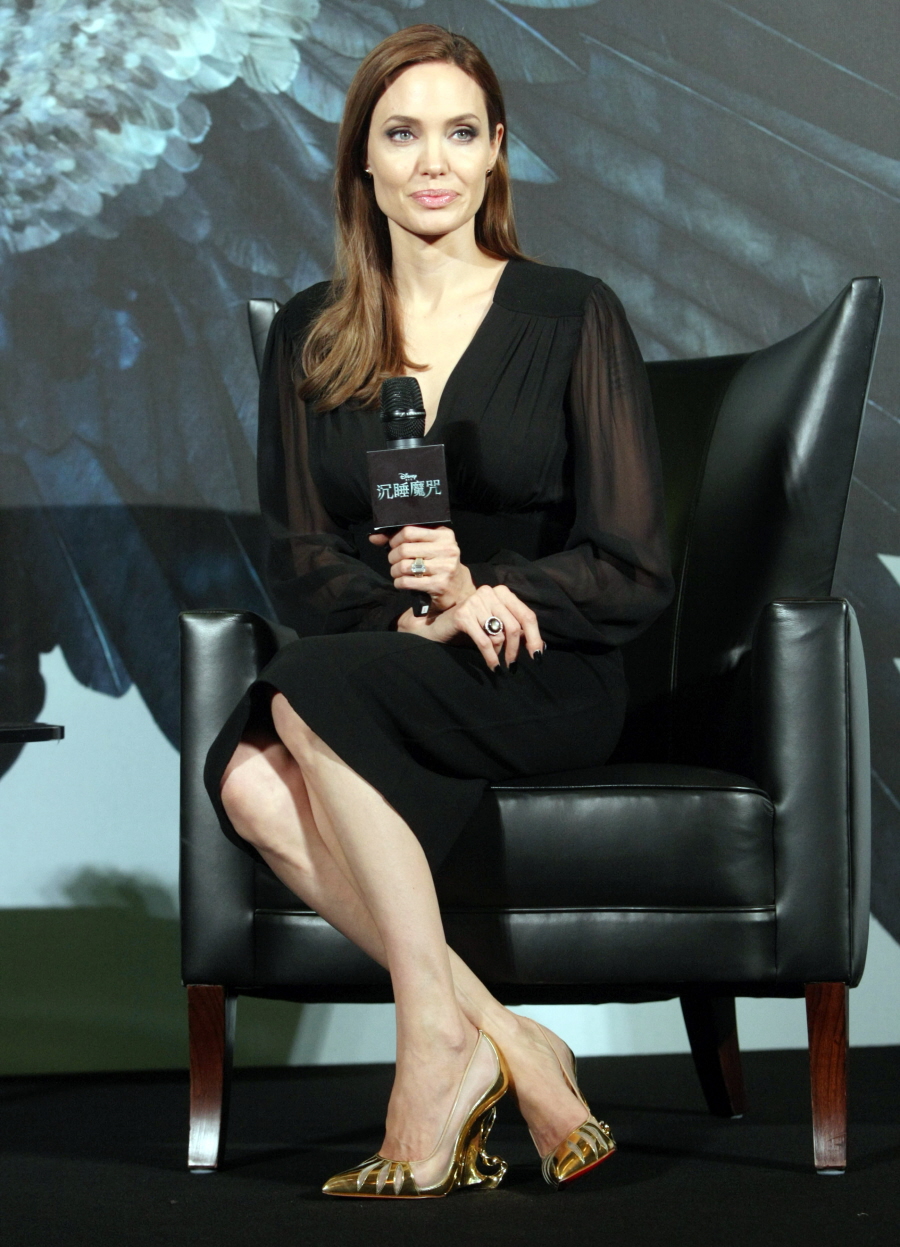 Here are some more photos of Angelina Jolie in Shanghai yesterday, where she was promoting the Chinese release of Maleficent. Shanghai seemed to love her – organizers even gave her an adorable birthday cake with a little sugar Maleficent on top. While she was doing press in China, she was asked about Brad Pitt's throwdown with Ukrainian sexual predator Vitalii Sediuk, and she answered winningly. She also chatted about how much her kids love China. Some highlights:
She won't get more security even after Brad's assault: "People like that are an exception to the rule. Most fans are just wonderful. We've had a wonderful experience over the years, and we're very grateful for their support, and it will not change the way we behave." "

How Brad handled the situation: She said Pitt is a "strong man" who handled the situation "perfectly."

The Jolie-Pitt kids in China: "We went to the Long Museum for Contemporary Art. They (the children) are having a dim sum class today and a lot of the local food. We love Chinese food anyway, so now we get to have the authentic Chinese food, and … they are having a wonderful time. Vivienne asked me not to go home today."

She wants to work with Taiwanese director Ang Lee. "I'm not sure if you consider Ang Lee Chinese, he's Taiwanese but he does many Chinese-language films with many Chinese artists and actors, and I think his work and the actors in his films are the ones I'm most familiar with and are very fond of."
[From the AP via Fox News]
Oh, so the kids like Chinese food? Good for them. I imagine that's Angelina's version of "cooking dinner" – she just orders Chinese. Lo mein for the win!
Meanwhile, Vitalii Sediuk has given an interview to People Mag (and other outlets too) about the Pitt incident. He sounds like such a douchebag. Some highlights:
"I'm not complaining because I created this trouble for myself, but at the same time, I'm upset with the slandering… I saw the headlines saying he was punched in the face, which was absolutely not true. I was going for a hug … I have done this many times before, and I have never hit or punch someone. That would be something different. That is criminal. I upset a lot of people, but I also entertained a lot of people…I can't deny that there is not a little part of me that enjoys doing an interview… It is easy for me to work with cameras. It is something that comes natural for me, so I would like anything with acting or reality [TV]. Maybe I could still do my pranks but they would be staged for the movies. I would absolutely do that and maybe outshine in acting some of the people who I had pranked. If I am given this opportunity, people could see different sides of me. Maybe one day I will earn the respect of industry people and reporters and not just get people saying 'Deport him' or 'Complete moron.' That is tough."
No, moron, "going for a hug" with someone's crotch, someone who wants no part of it, is just as criminal as punching someone in the face. But it doesn't matter – this guy is just a delusional famewhore looking to get famous by doing ridiculous and stupid things. Let's not give him any more attention.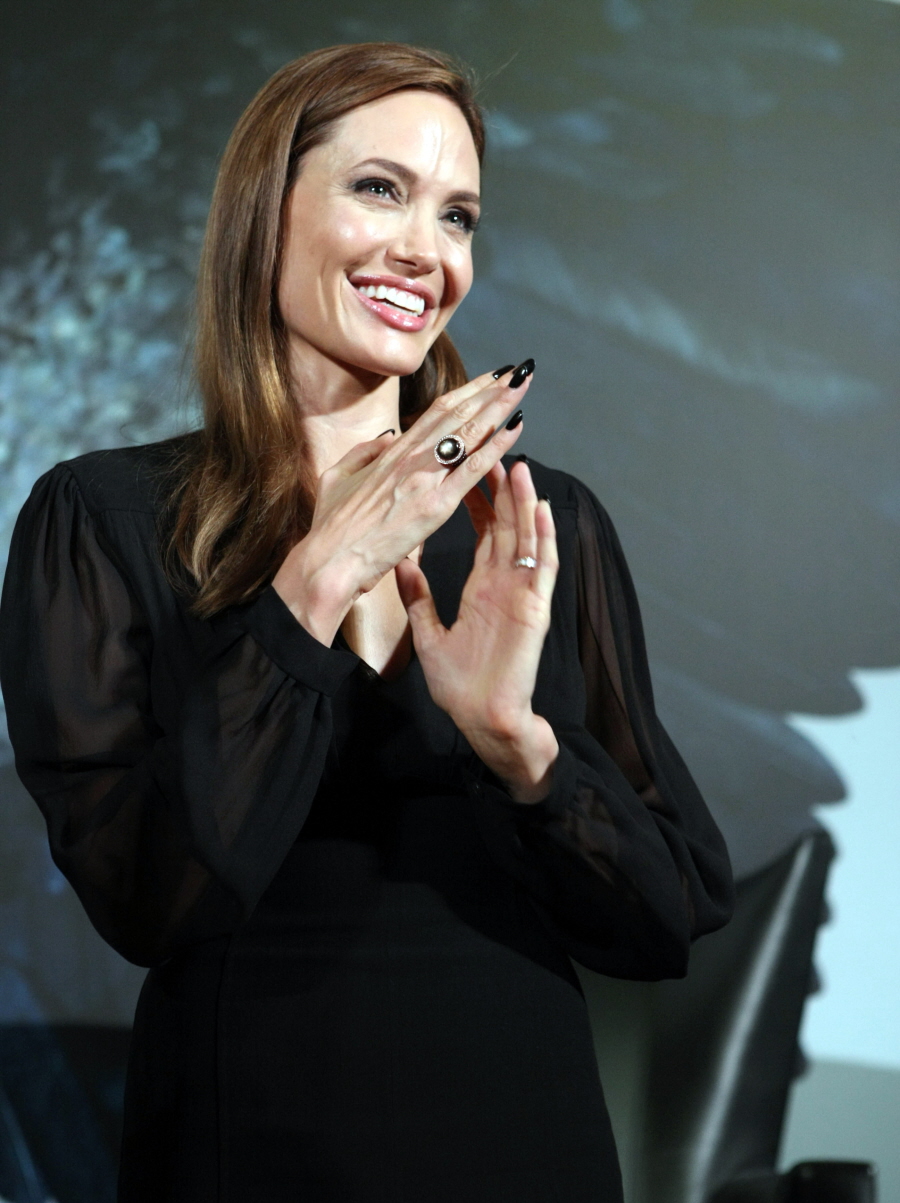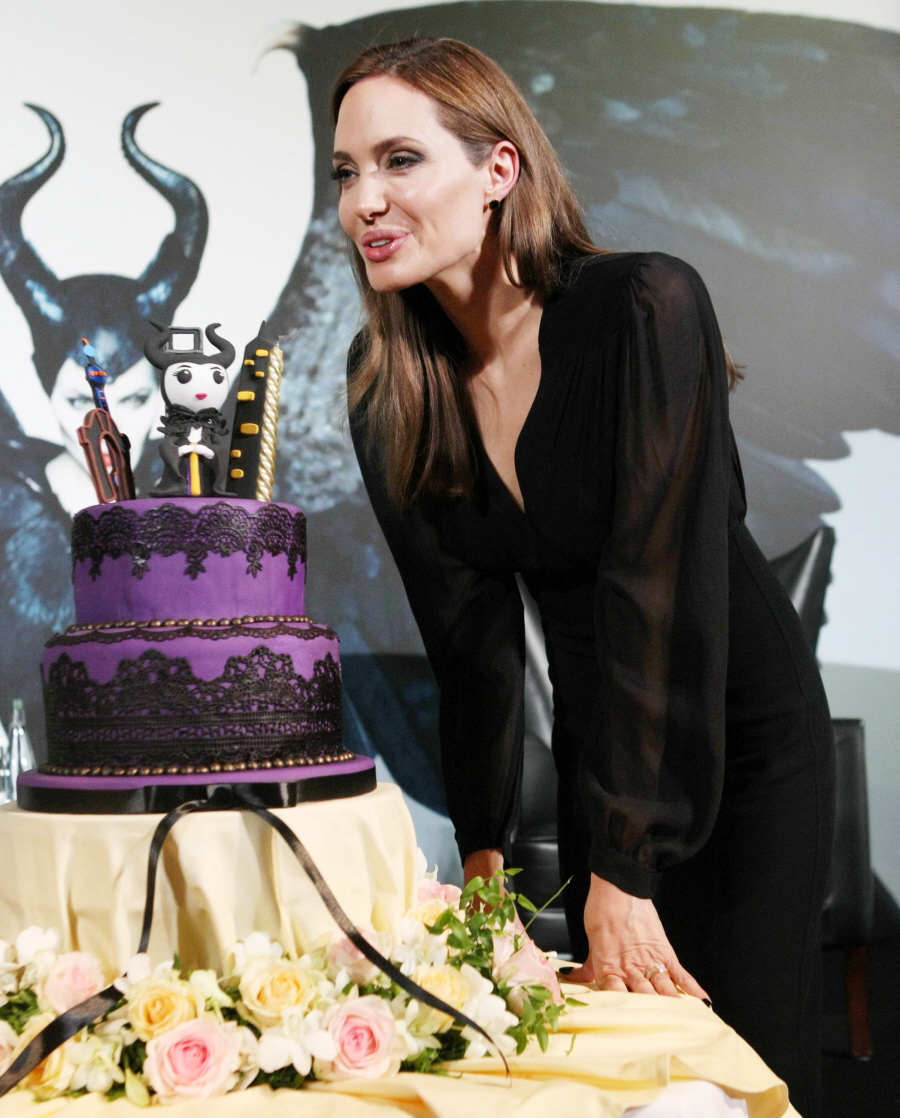 Photos courtesy of Fame/Flynet.