These are photos of Cameron Diaz not-so-subtly flipping the bird outside her gym last weekend. She veers so often between gregarious and rude with paps, but she was probably makeup free and didn't want her photo taken. I covered a story a few weeks ago about how Cameron was probably dating Benji Madden. He's Joel's twin brother, and they're both members of Good Charlotte. They also just formed a new band called the Madden Brothers. Joel is married to Nicole Richie, and Cam's tight with Nic. It makes sense that Cam and Benji would eventually hookup.
Now E! has photo proof of the two new lovers holding hands on a coffee date. A source says, "They seemed relaxed and looked like a happy new couple. You can see the pictures here. What do you think? The bitchy part of me thinks Cameron's face is like, "He'll do for now." That's a shame because Benji has a reputation of being a super nice guy. He did dodge questions of his new new romance during a Ryan Seacrest interview. I think he's a keeper even though, physically, I still can't tell him apart from Joel. Star magazine (via Radar) has a photo of Cameron locking lips with Benji:
It's true — Cameron Diaz and Benji Madden are dating, or at least locking lips.

Reports that the two were an item surfaced in recent weeks when they were photographed together at a Los Angeles gym and Madden stayed mum on the romance when asked by an Australian radio show, but Star Magazine confirmed the pair is together with exclusive photos of the duo smooching over the weekend.

"Throughout the entire meal, Cameron and Benji couldn't keep their hands off each other," an eyewitness who spotted the A-list actress and Good Charlotte rocker having breakfast at Manhattan's ABC Kitchen on Sunday. "They were whispering to each other and laughing, just having the best time together."

According to Star, Diaz, 41, and Madden, 35, were with a group of six people but appeared to be in their own world together.

"Everyone else at the table was talking and catching up, but Benji and Cameron were completely removed from the conversation. They were totally consumed with each other," the source said. "Benji kept his arm around her, and she'd just rest her head on his shoulder and stare at him, grinning. It was obvious that she's crazy about him."

Madden's brother, Joel, is married to Nicole Richie who is said to have set him up with Diaz. "I wouldn't be surprised is they are together for a very, very long time," the source added.
[From Radar Online]
I don't know. This story paints a picture of Cameron being completely into Benji, but my instincts are that Cameron is gonna break Benji's heart. Then Nicole will get mad at Cameron, and there will be all sorts of girl drama in the tabloids.
Benji is on the left in this photo … I think.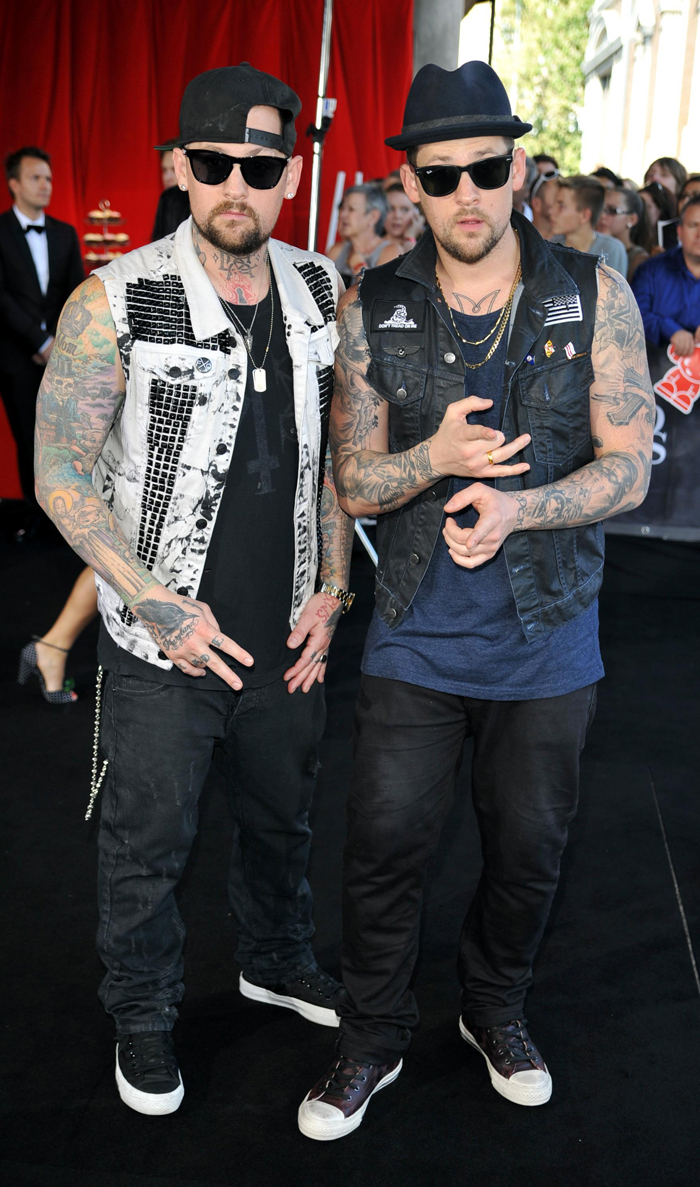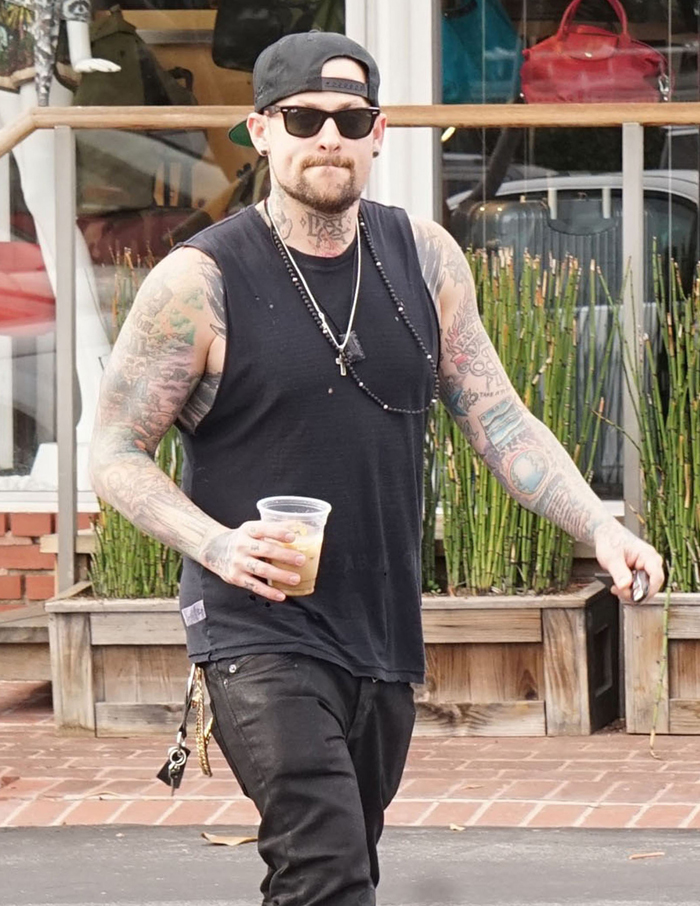 Photos courtesy of Fame/Flynet & WENN