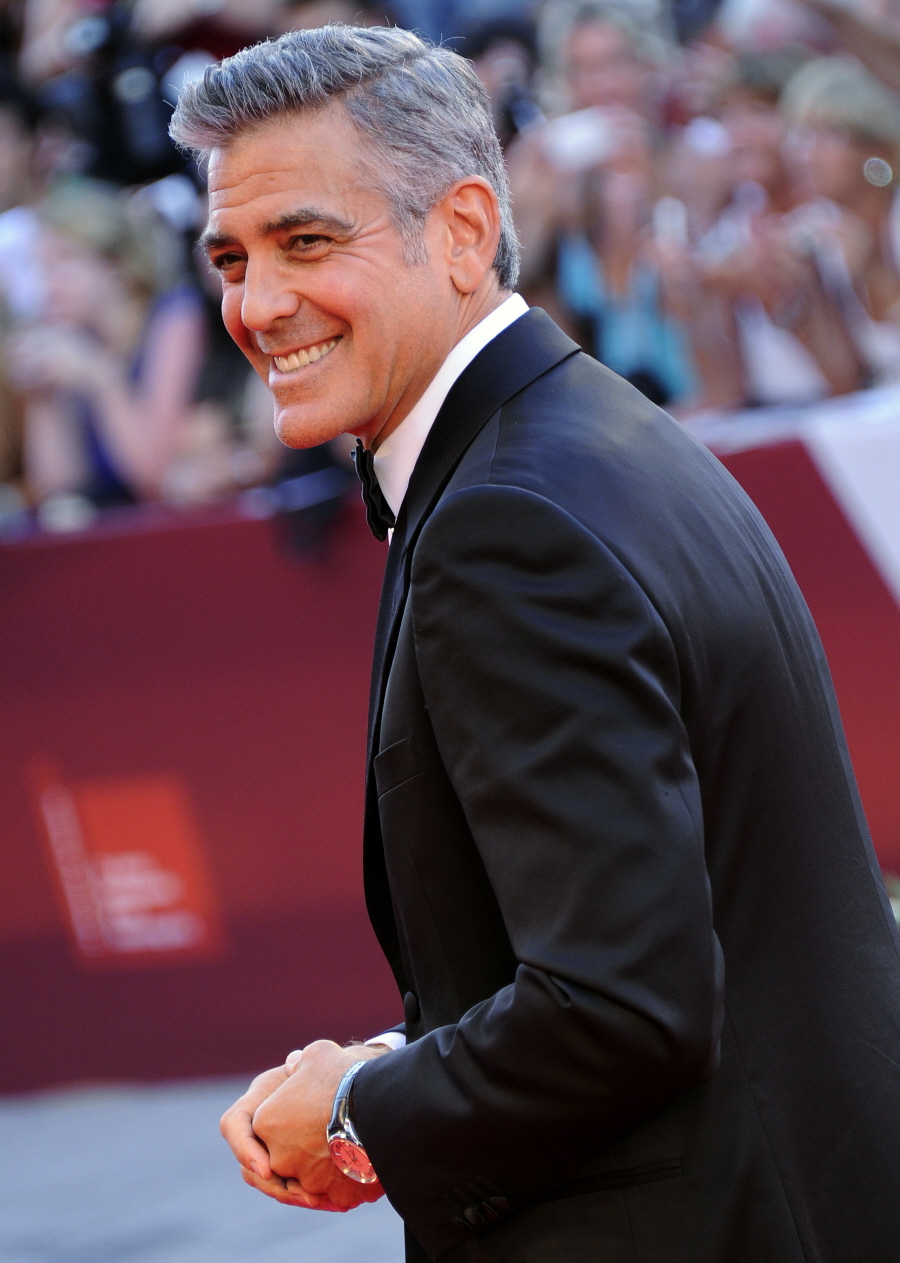 Several days ago, the UK gossips claimed that George Clooney had proposed to Amal Alamuddin because he's changing up his image and he wants to be taken seriously. So seriously, he wants to run for office. I theorized that if he does turn his eye towards public office, he might go for a statewide race. And Life & Style's sources agree with me. Sources claim Clooney is being pursued by California Democrats to run for governor of California.
Actor. Director. Humanitarian. California governor? George Clooney may soon be following in the footsteps of his Hollywood peer-turned-politician, Arnold Schwarzenegger. A political insider exclusively tells Life & Style the Democratic Party is eying George for the 2018 gubernatorial race.

"Democrats are looking for the perfect successor to [current governor Jerry Brown], and George is interested," the insider tells Life & Style, on stands now. "He has it all: He's a handsome movie star with a social conscience who has used his fame for human-rights causes."

Another political plus for George? His recent engagement to Amal Alamuddin, an internationally respected human-rights attorney the Democrats calls "a dream" first lady.

"They are thrilled George is going to be married, because they think a married George will be taken a whole lot more seriously than perpetual-bachelor George."
I actually had to do some research on this one, so thank you, Life & Style and Wikipedia. Governor Jerry Brown is a lot older than I thought – he's 76 years old! And he's running for reelection this year, and he just won his primary this week. I'm assuming he'll probably win reelection…? Which means that if Dems want to prep Clooney for a run, they'll have four years to rebrand him, and he would be running for the governorship in 2018. Governor Brown has term limits – if and when he wins reelection this year, that will be it for him (although he loves to serve in public office, so he'll probably run for mayor or something). Do you think Clooney is playing a long game with his political chances? Could be. In four years' time, Clooney could be married with a couple of babies. And that would make him a better candidate because…?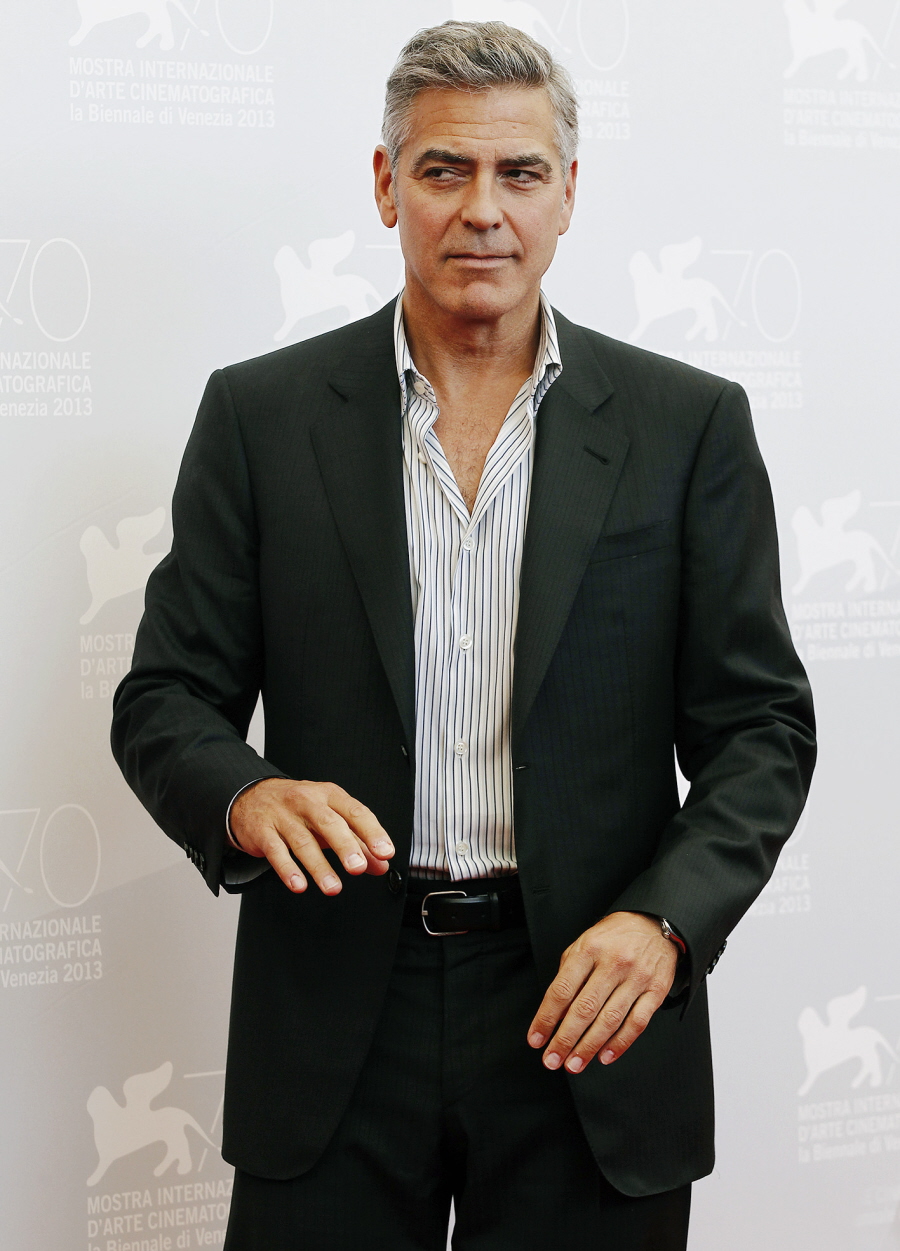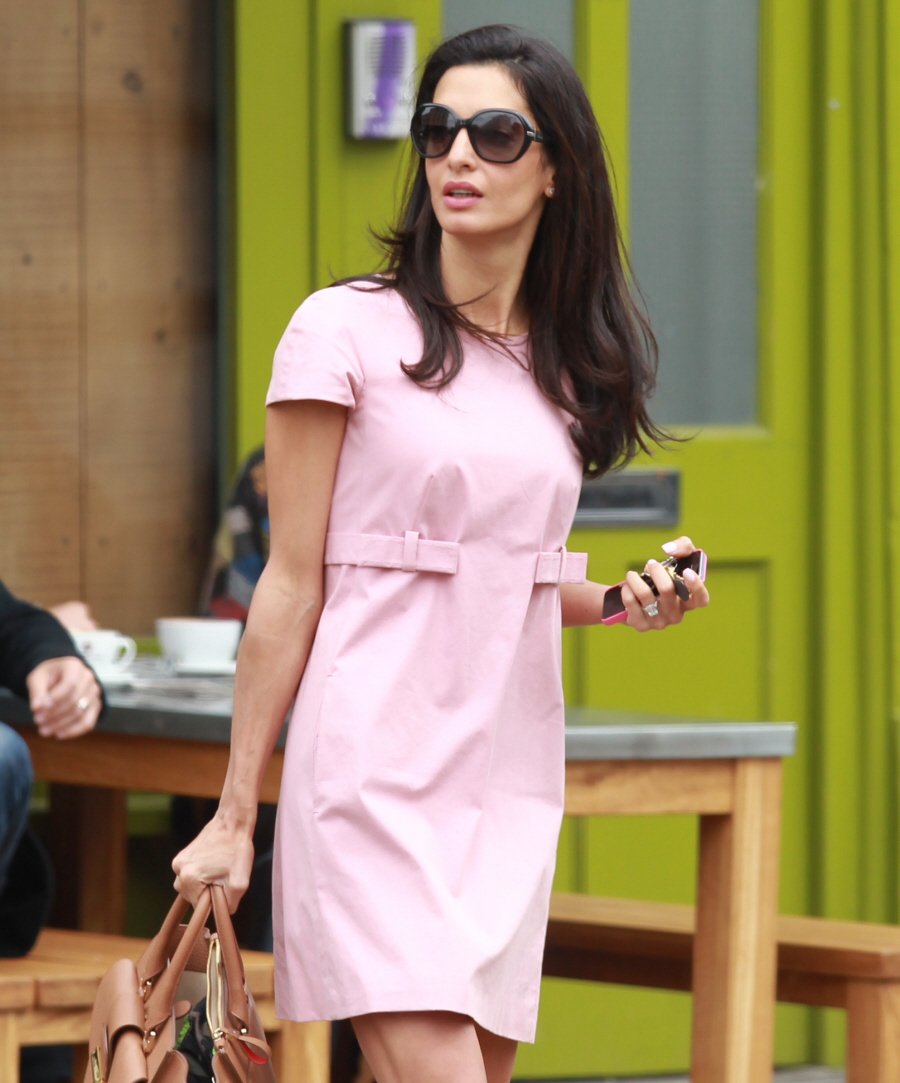 Photos courtesy of WENN.