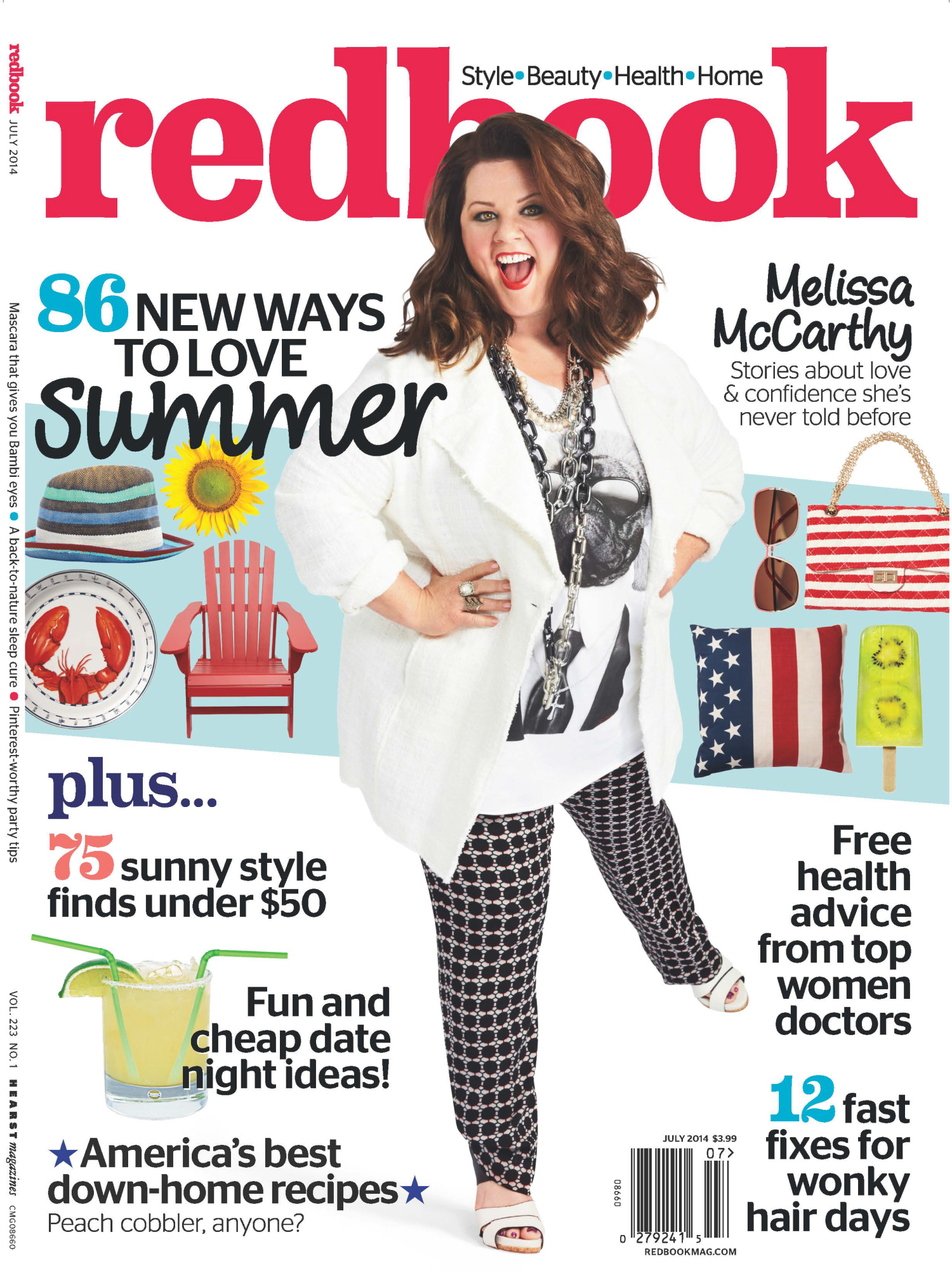 Melissa McCarthy's Redbook cover story isn't incredibly interesting, but I love her and I want to support her, so here you go. Honk if you love Melissa and want her to continue to thrive in Hollywood. I did feel a pang for her when she talks about how, two years ago, no major designer would agree to make a dress for her FOR THE OSCARS. How short-sighted is that for the fashion industry? Anyway, you can see the Redbook slideshow here and here are some highlights:
Why she felt the need to start a line of plus-size clothing:
"When I go shopping, most of the time I'm disappointed. Two Oscars ago, I couldn't find anybody to do a dress for me. I asked five or six designers—very high-level ones who make lots of dresses for people—and they all said no."

On how she was very gothic in college:
"I wore white kabuki makeup, had blue-black hair. At one point I shaved an inch and a half around my hairline and continued the white makeup up so it made my head look slightly deformed. I thought it was hilarious. [Laughs] I was in a little town and I just got a kick out of it. I was never sullen. I was a terrible punk—I was still so chatty."

On her oldest daughter catching on to the more glamorous aspects of her occupation:
"She asked me, 'Are you famous?' And I said to her, 'Famous doesn't mean anything. Just because people know my face doesn't mean they know us or that it makes us any more interesting or better.'"

How her marriage to Ben Falcone stays so solid:
"We have a great marriage, and outside forces can't really change that. Success doesn't define us, even though we love what we do. The important thing is our family and kids. I see teenagers or people who are 21 and think, I was an idiot at that age. I was running around New York like a crazy woman. Thank God I only had three and a half cents to my name. I was too immature to handle success then."
Melissa and her husband really are so lovely together. They seem like they're really into each other and supportive of one another too. It's nice to see that kind of connection in Hollywood. As for Melissa's views on fame… that's healthy. This is so much better than some other celebrities and how they think "being famous" makes then experts on everything.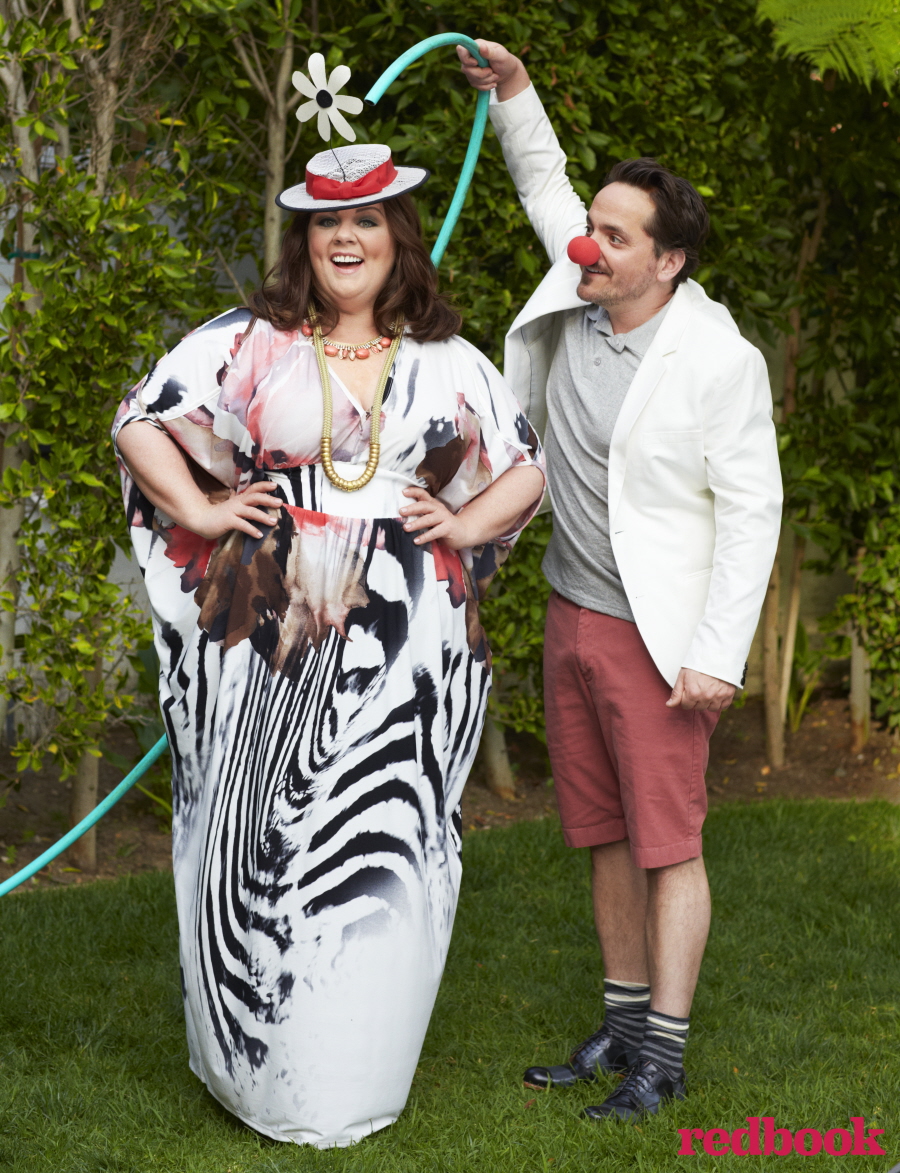 Photos courtesy of Redbook.