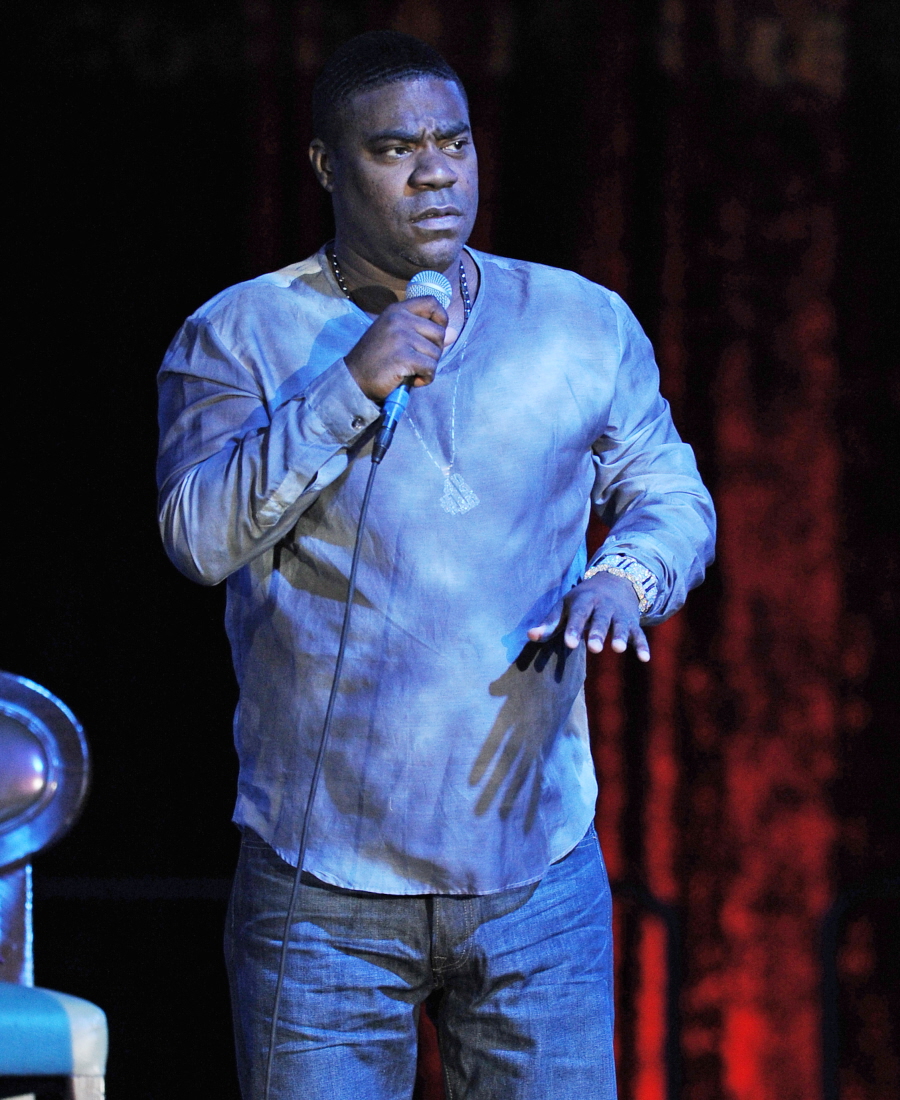 This is a sad story. Late Friday night/early Saturday morning, Tracy Morgan was traveling with some friends in a limo bus following a stand-up show in Dover, Delaware. The limo bus became part of a multi-car crash that left several people, including Tracy, critically injured. One man, Tracy's close friend James McNair, was killed in the crash:
Tracy Morgan is in intensive care Saturday after the limousine bus he was riding in was involved in a multi-vehicle accident on the New Jersey Turnpike. The vehicle carrying the former Saturday Night Live and 30 Rock cast member, 45, and six others was involved in a six-vehicle accident on the turnpike near Cranbury Township at about 1 a.m. Saturday, Sgt. First Class Greg Williams told the Associated Press.

Williams said one person died in the crash that occurred in the northbound lanes of the turnpike near mile marker 71.5. He has been identified as James McNair, and was in the same vehicle as Morgan. McNair was a comedian and friend of Morgan's who performed under the name Uncle Jimmy Mack.

Comedians Harris Stanton and Ardie Fuqua, who were in the limousine bus, were also hospitalized with injuries. (Fuqua had posted a photo from inside the tour bus shortly before the accident.) Morgan's assistant, Jeff Millea, was also on the bus, as were two drivers.

"Tracy remains in critical condition at Robert Wood Johnson Hospital," Morgan's rep confirmed to PEOPLE in a statement. "He sustained these injuries in an accident that occurred early this morning as one of several passengers in a chauffeured SUV returning from a tour date in Delaware."

"His family is now with him and he is receiving excellent care. We don't anticipate much of a change in his condition today but will provide a further update once more information becomes available."

"He's not in good shape," Morgan's ex-wife Sabina Morgan told the New York Daily News. "I'm traumatized. I'm so upset. I can't believe it. It's like I'm in a nightmare."

She said that the comedian had a broken leg and was unconscious, but doctors anticipated he would recover. The mother or Morgan's fiancée, Megan Wollover, told the Daily News that she "was devastated" when she learned of her future son-in-law's accident, but was relieved to learn that her daughter and the couple's 11-month-old baby, Maven, weren't traveling on the bus with him. "I just hope he gets through this," Christine Wollover added.

Morgan and his assistant, Millea, had been transported to hospital in a helicopter, Sgt. Williams said. Stanton was released from hospital on Saturday, while Fuqua and Millea remained in critical condition, a hospital spokesperson confirms to PEOPLE.
The limo bus played no part in causing the accident – ABC News reports that a big-rig truck driver was at fault. Apparently, the driver, Kevin Roper, fell asleep or he was overly tired while driving, and he crashed into several cars including the limo bus. The driver has been charged with "one count of death by auto and four counts of assault by auto after the tractor-trailer he was driving crashed into the van at 1 a.m. today, the Middlesex County Prosecutor's Office said."
People have been tweeting Tracy's verified Twitter account with well-wishes all weekend – go here to see.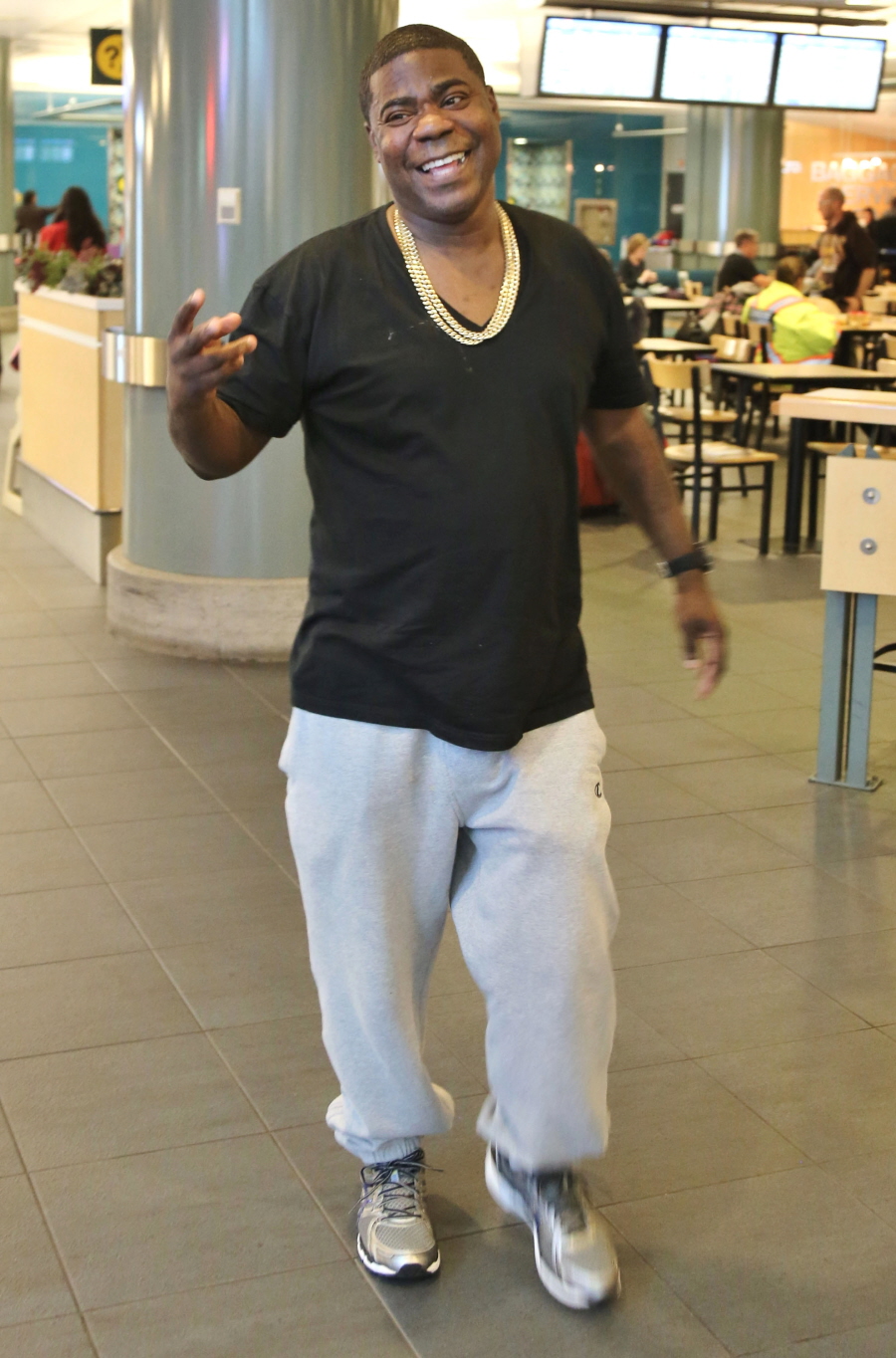 Photos courtesy of WENN, Fame/Flynet.