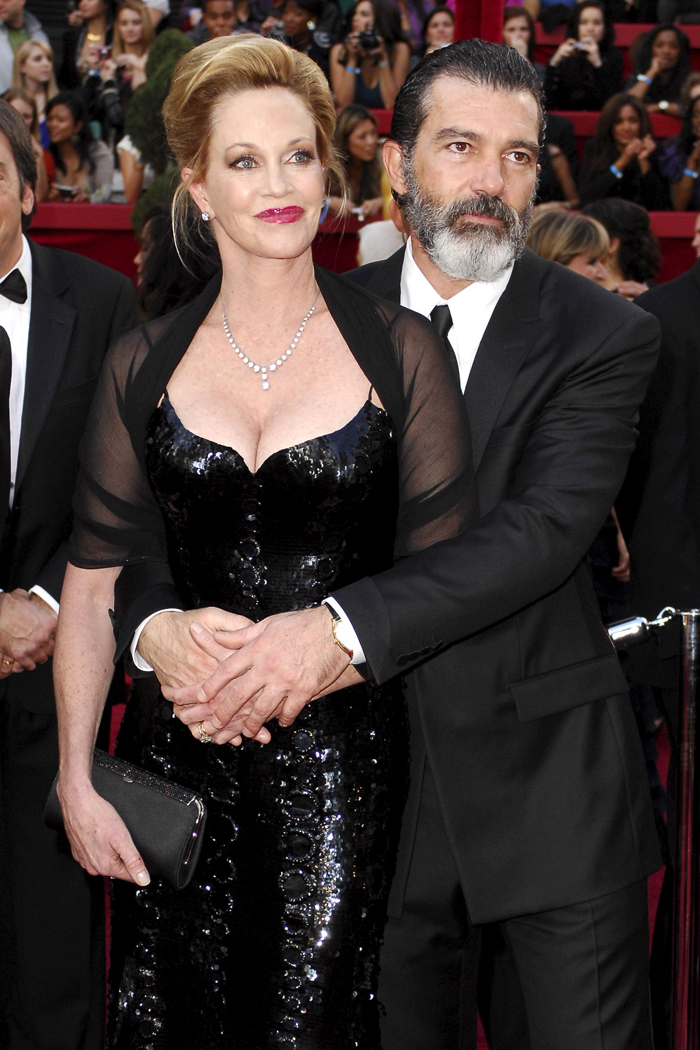 Let's get this Friday afternoon started off in style with a sneaky celebrity divorce announcement, shall we? Melanie Griffith & Antonio Banderas are calling it quits after 18 years of marriage. That's a long time by Hollywood standards, but these two have had a rocky time of things. The last we really heard about them, the tabloids were having a field day in 2012 with stories of Antonion's infidelity. He did the full court press to win Melanie back after she "played hard to get" and made Antonio grovel. I was just thinking about these two the other day and wondering how things were going. The answer? Not good at all:
Melanie Griffith and Antonio Banderas are going their separate ways after 18 years of marriage. According to TMZ, the actress filed for divorce from Banderas, citing irreconcilable differences as the reason for their split.

In documents obtained by TMZ, Griffith, 56, asks for child support and sole physical and joint legal custody of the couple's daughter, Stella, 17. She also asks for spousal support in the documents, which were filed by attorney to the stars Laura Wasser.

Married since 1996, the Working Girl star and Banderas, 53, have battled breakup rumors for years. And they've certainly had their share of ups and downs — most notably when Griffith went to rehab to be treated for an addiction to painkillers.

"We have had as many problems as anybody. We've never hidden it," Banderas told AARP magazine in 2011. "We've been open about addictions, in the case of Melanie. She has overcome her problems beautifully. I didn't know she was so strong. It makes me love her even more, because she has been an unbelievable lion fighting, and she got it. The last [relapse] was three years ago, and it just welded us."

As part of the actress' recovery, the couple and their kids went to family therapy. (Griffith also has two children from previous relationships.) "It was a very unique experience," Banderas said. "It was very rewarding at the end."

This will be Griffith's fourth divorce. She was married twice before to Don Johnson, and also to Steve Bauer. Banderas was previously married, too, to Ana Leza.
[From Us Weekly]
I'm actually surprised that Melanie was the one to file for divorce because — and I feel bad for pointing this out — this was her fourth marriage. Like … she's officially broken the Ross Gellar record now. That's awful. I feel so bad for her, but maybe Antonio really was a dog. He spoke of their problems in that AARP interview. I got the impression he was glossing over the cheating issue in favor of alluding to Melanie's addictions. Yeah. Melanie will be better off without Antonio, and I suspect it won't be long before we hear the hows and whys.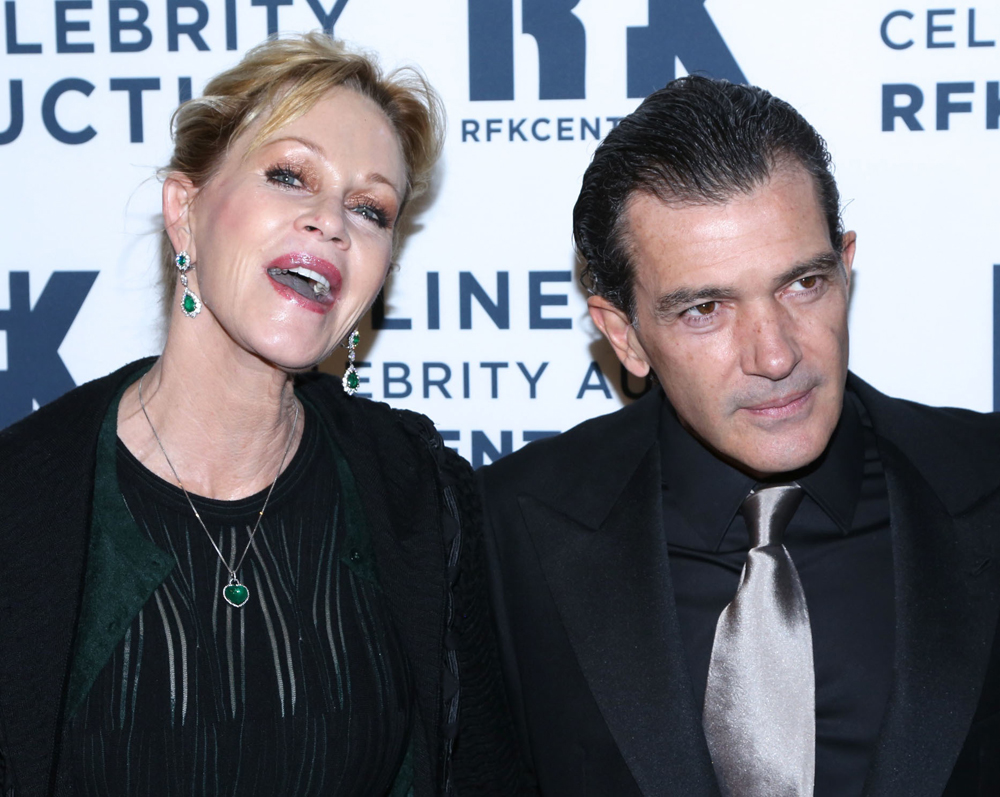 Photos courtesy of WENN