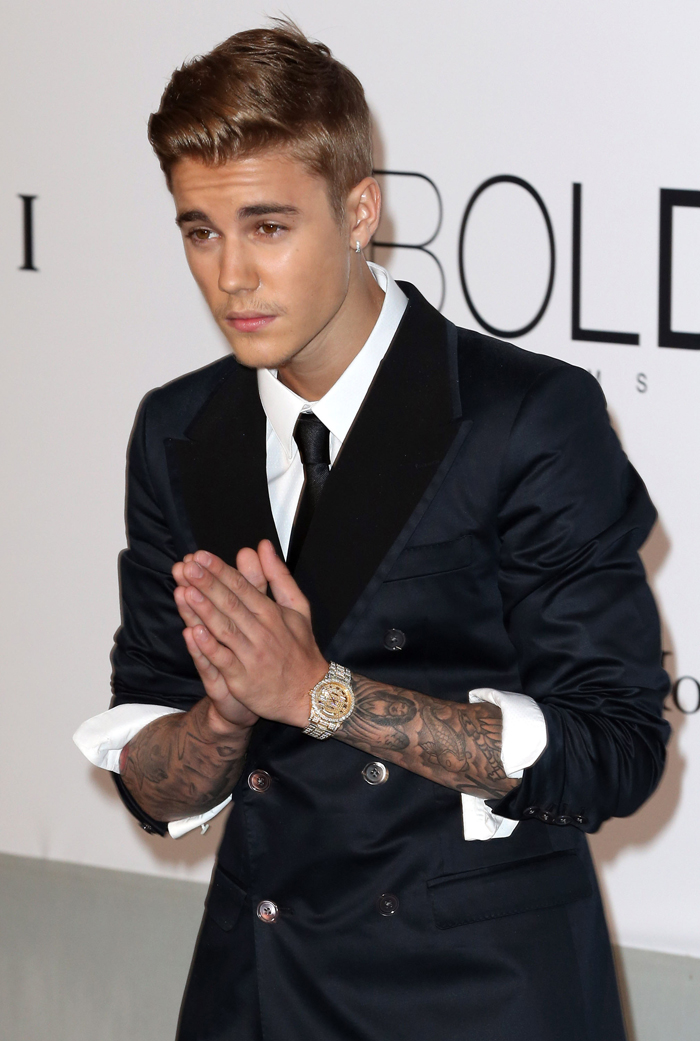 Most of us have known for years that Justin Bieber is a disaster, but it's only been about a week since we also learned that he is a racist disaster. Not just one but two videos have dropped, and there may be more on the way. The world has now seen Swaggy making racist jokes about black people and how he wanted to join the Ku Klux Klan. What an embarrassment. Even Swaggy is embarrassed. He's been crying like a baby ever since the videos dropped.
Team Swag has a plan. They will make you forget all about Bieber's wrongdoings and his racist videos. I talked about how Swaggy ran around NYC trying to get baptized (re-baptized?) right after he played grab-ass with a flight attendant in February. Now we're hearing that the baptism happened in the midst of the fabled shakedown over these videos. We're supposed to feel bad for Swaggy, who felt so bad about his racism that he had to wash away his sins … in a freaking bathtub:
Justin Bieber turned to the Lord while being shaken down over his racist videos — and TMZ has learned he washed away his sins with a baptism performed in a bathroom.

Pastor Carl Lentz — who works with Bieber in NYC — tells us he spent a week doing intense Bible study with Justin last month … in the wake of being extorted over the videos.

As we previously reported — JB's team was contacted 2 months ago by a man in possession of the videos and wanted a million dollar payday or else he'd go public.

We're told Bieber's religious resurgence focused on studying Bible passages and attending services … culminating in an actual baptism performed in the bathtub of one of the singer's friends.

Why a bathtub, you ask? We're told JB previously checked out a bunch of churches for the dip — but his cover was blown every time and he wanted to keep the whole thing private.

Justin's now got a clean slate with God — but the public is a harder nut to crack.

Amen.
[From TMZ]
This is ridiculous. I'm not religious at all, but even I find it offensive that Bieber is pretending to be contrite and thinks he can wash away his a-hole behavior in a bathtub. Is there a limit to the number of times one can be baptized before God would be like, "Sorry, game over"? That's an honest question, but I'm not surprised by Bieber's tactics. He's already told us that he was chosen for fame by God.
Bieber's mentor, Usher, has finally said something about the video scandal. He Instagrammed a picture of himself with little(r) Bieber and the following caption: "I can tell you that he hasn't always chosen the path of his greatest potential, but he is unequivocally not a racist. What he was 5 years ago was a naive child who did not understand the negative power and degradation that comes from playing with racial slurs. What he is now is a young man faced with an opportunity to become his best self, an example to the millions of kids that follow him to not make the same mistakes." Hmm. That last part sounds like a challenge, no?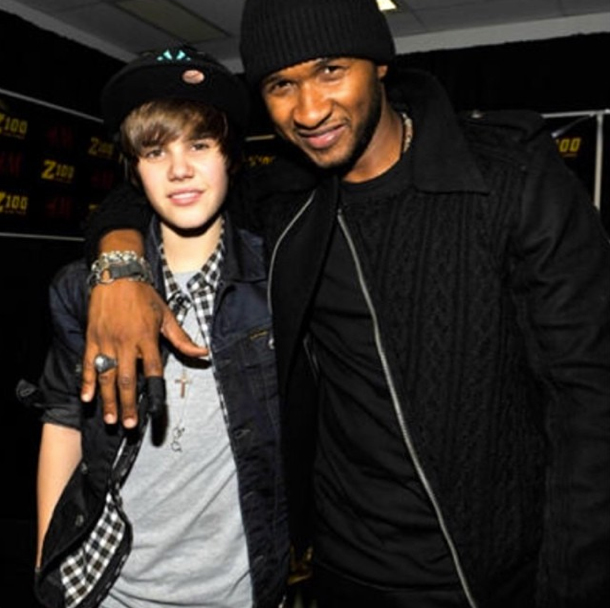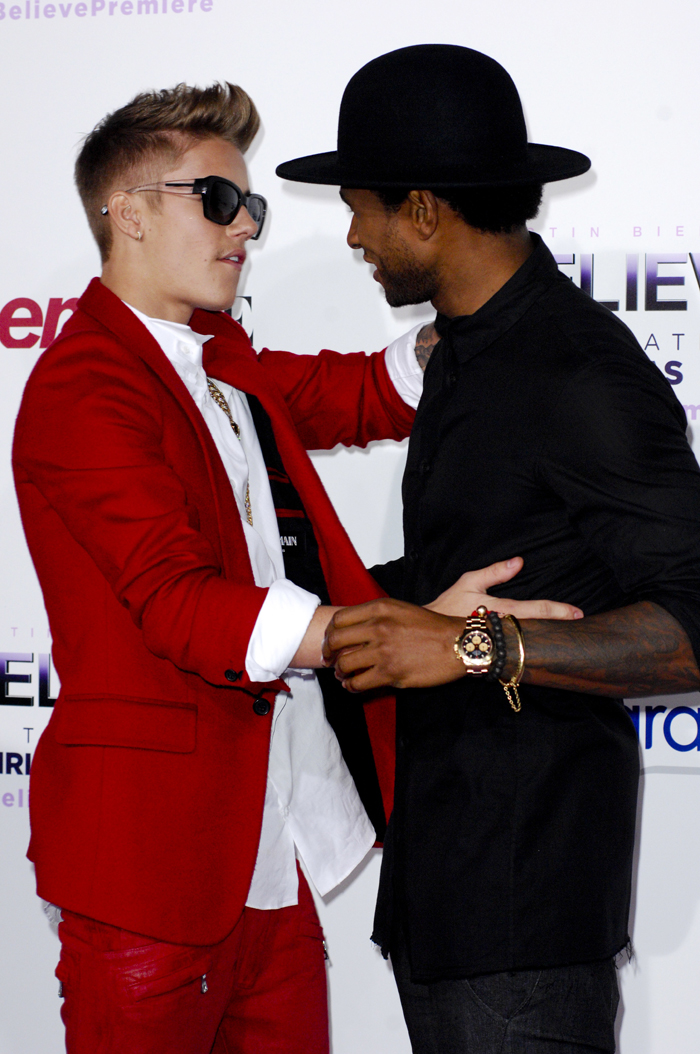 Photos courtesy of Usher on Instagram, Fame/Flynet & WENN