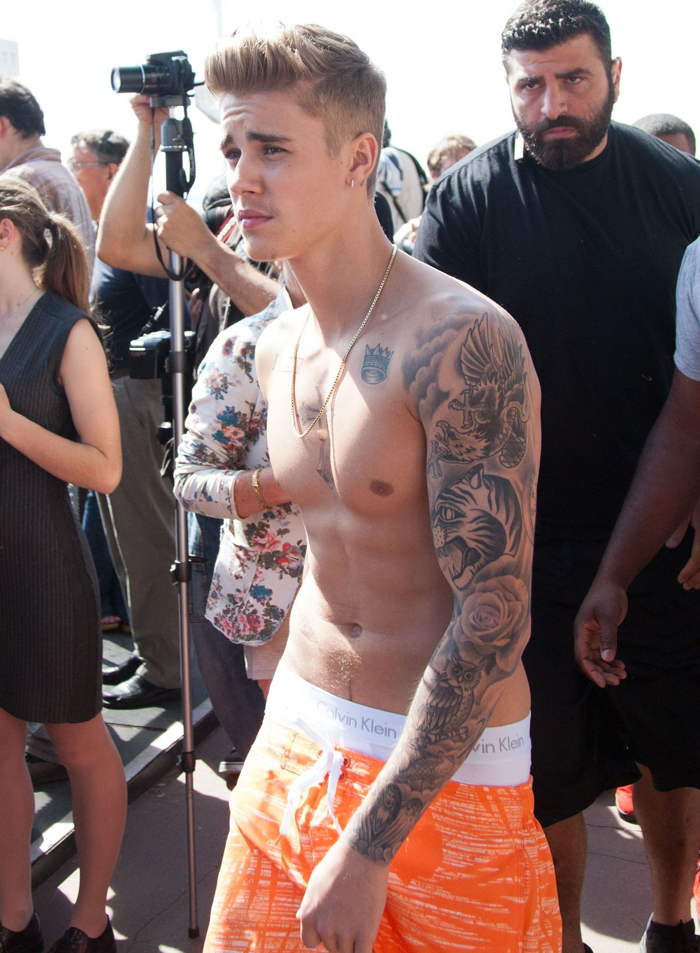 On Monday, I talked about Justin Bieber's racist joke that was caught on video. He was 15-years-old at the time, but that in no way excuses him dropping the n-word and making little chainsaw noises. Bieber's people issued a suspiciously well-written apology and did try to use age as an excuse. Not buying it.
Now there's a second video, which is exclusive to the Sun. (Update: You can now watch it at TMZ.) The clip shows Justin changing the words to his 2009 song, "One Less Lonely Girl," into "One Less Lonely N—." The song turned into a tune about killing black people. He also cracks a joke about joining the Ku Klux Klan.
*drops mic*
Let's see how Team Swag tries to weasel out of this one. TMZ says Bieber was "the victim" of a millon dollar shakedown over these videos. I guess someone had a copy of Bieber's personal hard drive where he stored these videos (wtf), and they wanted $1 million not to sell them to the Sun. Bieber's people didn't make the deal "because they didn't think the tape was that harmful." Really?
After the first video was released, Justin's former bodyguard, Kenny Hamilton, tried to defend Swaggy:
As a black man I am telling the world that @justinbieber is not a racist. I have known him since he was 12 years old and I know his heart.

— Kenny Hamilton (@KennyHamilton) June 1, 2014
He will always be criticized and judged every day of his life by people who only know him because of blogs or the press. That won't change

— Kenny Hamilton (@KennyHamilton) June 1, 2014
Yes he said some bad jokes and I know if he could he would take back what was said. He's grown a lot in 5 years and as we all grow we learn

— Kenny Hamilton (@KennyHamilton) June 1, 2014
Huh. If Justin has grown and changed so much, why was he spray painting racist street art in Buenos Aires last year? Just saying.
Here's the original form of Bieber's "One Less Lonely Girl" before the racism.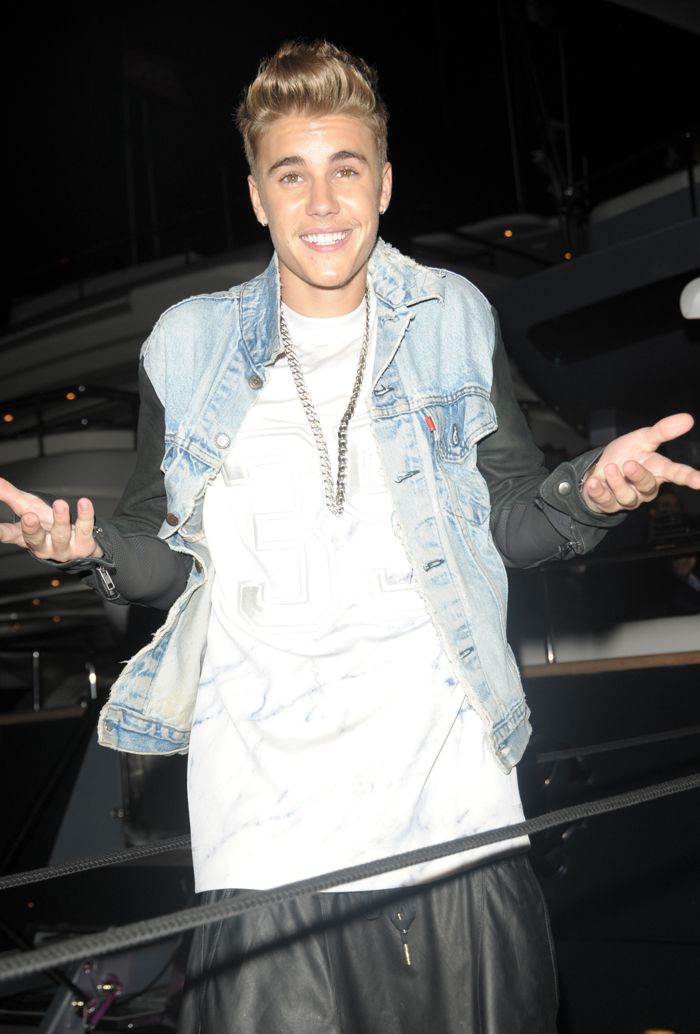 Photos courtesy of WENN