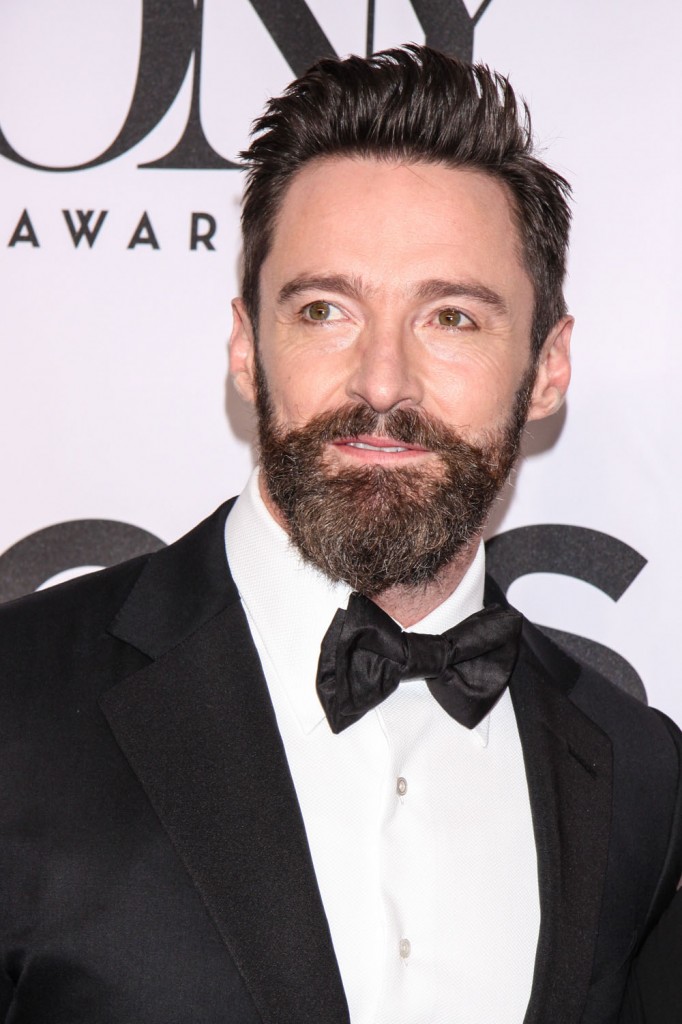 A bearded Hugh Jackman was the host of the 2014 Tonys last night, and like his predecessor Neil Patrick Harris he was a highly entertaining natural. (Hugh previously hosted in 2003, 2004 and 2005.) He opened by hopping energetically through the venue, encountering various casts on his backstage journey. There were celebrity cameos, by Sting and Clint Eastwood, and he met up with NPH in an elevator, a nod to Neil's gig hosting the last three years. When Jackman finally reached the stage to sing a quick intro he was only mildly out of breath, leading me to wonder if some of his opening segment was pre-taped and just how incredibly in shape he must be. (Hugh's hopping bit was a tribute to old Broadway, particularly Bobby Van in the 1953 musical film Small Town Girl, a video of which was playing on a monitor backstage as he hopped by.)
The ceremony featured excellent musical performances from so many different shows that I yearned to travel to NY and see them live, which was surely the point. My favorites were Patti LaBelle, Gladys Knight and Fantasia singing "Sunny Side of the Street," from "After Midnight" (they opened after Hugh), James Monroe Iglehart from "Aladdin" doing "Never Had a Friend Like Me," Alan Cumming's sexy performance of "Willkommen," from "Cabaret," and Neil Patrick Harris in full drag doing "Sugar Daddy" from "Hedwig and the Angry Inch." NPH danced on a car and even sat on Kevin Bacon's lap in the audience.
One of the most talked about moments of the night was Jackman's rap of the "Music Man" opening, along with LL Cool J and T.I. Jackman isn't much of a rapper but he brought it for that number, which left many audience members bemused. (Unfortunately I can't find some of the performances online, but I did find Hugh's opening act, and The Tony website has the acceptance speeches.)
Some of the performers won Tonys, including NPH for Best Leading Actor in a musical, James Monroe Inglehart for Best Featured Actor in a musical and Jessie Mueller (of the Carole King Musical), for Best Leading Actress in a Musical. (She did "I Feel The Earth Move" in a duet with King.) A full list of winners is here. Other winners included Bryan Cranston, for Best Leading Actor in a Play in "All the Way," and Audra McDonald, for Best Leading Actress in a Play, "Lady Day at Emerson's Bar & Grill."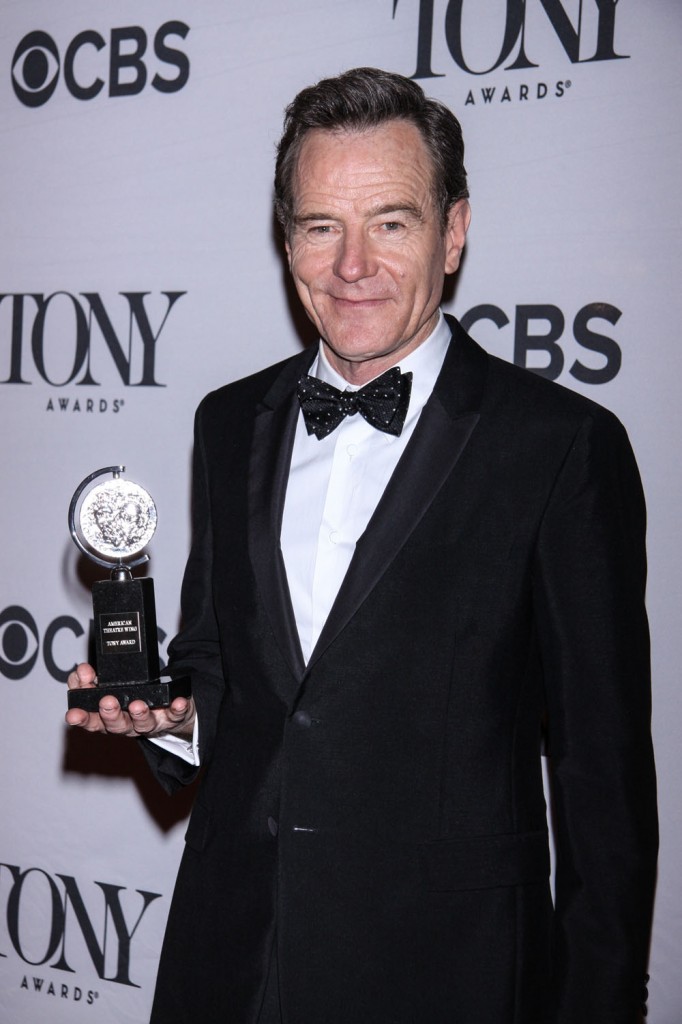 Bryan Cranston's play, "All The Way," won for Best Play while "A Gentleman's Guide to Murder" won best musical. "Hedwig and the Angry Inch" was awarded Best Revival of a Musical while "A Raisin in The Sun" was Best Revival of a Play. There was controversy over the fact that Denzel Washington wasn't even nominated for best actor, something that director Kenny Leon alluded to in his speech for Best Director when he said "Denzel, Denzel, Denzel."
Clint Eastwood announced the Best Director and Best Producer Tonys, and he stumbled over his lines and had visible trouble reading the teleprompter. An earlier bit, featuring Jackman and Idina Menzel steering Eastwood away from talking to a chair backstage, seemed to hit a little too close to home.
At the end of the night, Jackman directed all the Tony winners in the audience to come up on stage with him as he did a medley of hits including "On Broadway," and "Lullaby of Broadway." He of course started hopping and everyone joined him. It was an excellent bookend to an evening celebrating the best of live entertainment. I came away wishing that Jackman could host the Oscars again soon. The Academy Awards were never better than when Jackman hosted in 2009.
Photo credit: WENN and Getty Images