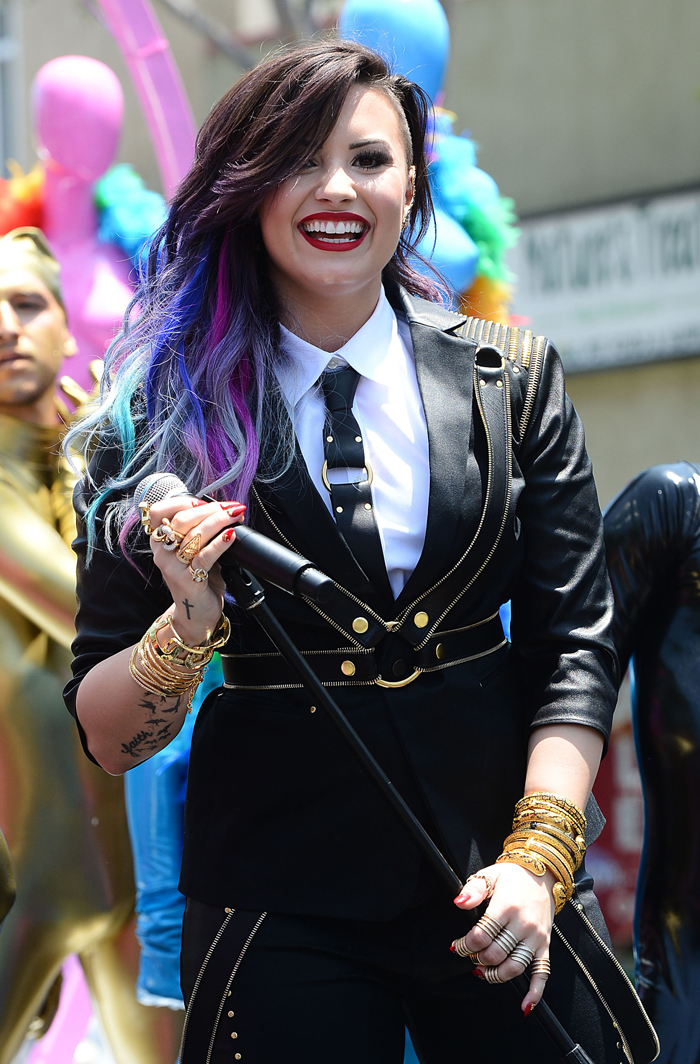 Demi Lovato served as Grand Marshal at the LA Gay Pride parade in West Hollywood on Sunday. This parade was huge! The crowd surpassed 400,000 people, and Demi rocked out in a leather suit that the Mail is calling 1980s punk inspired. To me, this suit is simply a much more decked-out version of Demi's everyday attire. She's really stuck in the 1980s, stylewise, but Demi comes by her affection for the decade more honestly than Gaga.
Demi was flanked by a number of dancers who were dressed in colorful latex suits. You can see some footage of her performance here. She was doing her Grand Marshal thing on a float, but she was also filming a video for her new song, "I Don't Care." I think Demi was actually a really great choice to helm this parade. She's not a flashy choice, but she has an audience all the same. It's also cool that she used the venue to film her own video. That immortalizes the event and cements the parade's message.
The world tour train is about to start for Demi. She promoted it by talking about mermaid aliens, and many of us had a good chuckle. That was a weird interview, but Demi's career is pretty solid. Forbes notes that her secondary ticket sales are 21% higher than they were for her last tour. I wish Demi well. She's overcome drug use and Disney codependence. She's struggled with an eating disorder and Simon Cowell. She's still here, and she was fabulous at this parade.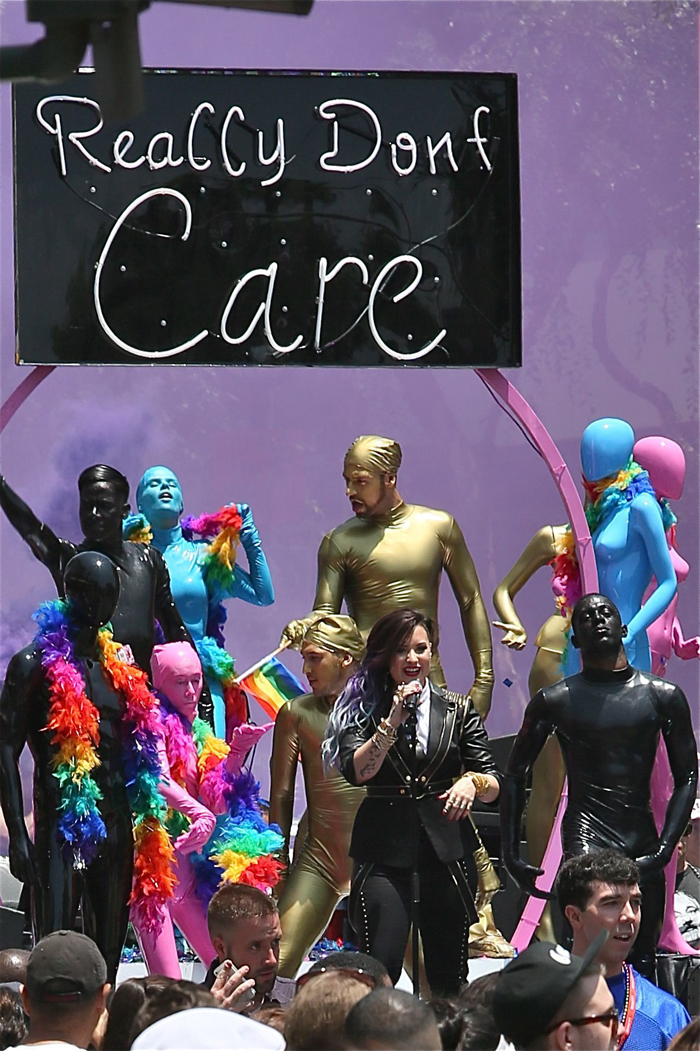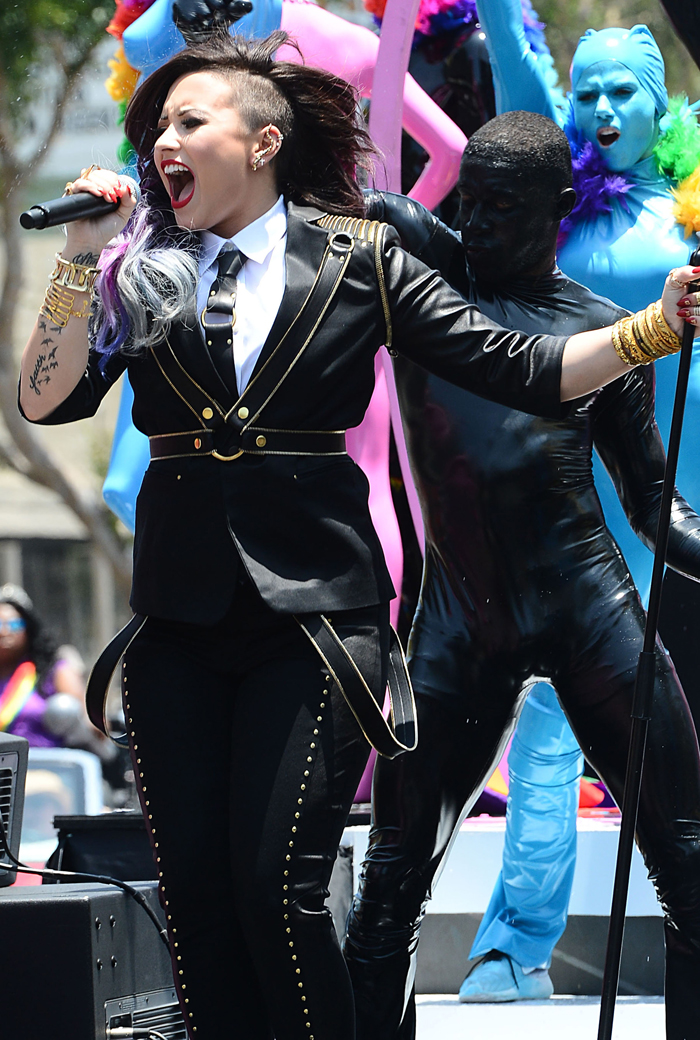 Photos courtesy of WENN