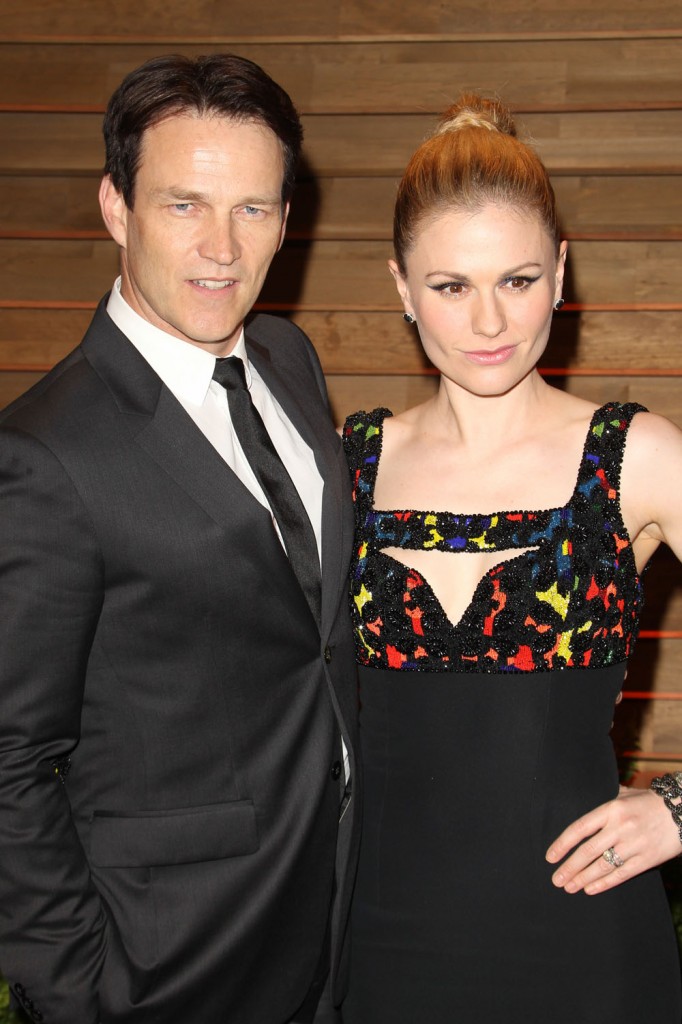 True Blood comes back for its seventh and final season on June 22. I wasn't impressed with the way that season six ended, but you know that I'll keep watching it until the bitter end. I can't get enough of that campy show.
Star Anna Paquin came out as bisexual in 2010. She later clarified why she went public. "There is a lot of prejudice against us but the more people talk about it, the less of a deal it will be." She was right. Since Anna came out, Evan Rachel Wood, Amber Heard and Maria Bello have all come out as bisexual.
Anna lent her support to Gay Pride week in some new tweets saying that she's proud to be bisexual. Cool! Here's what she tweeted [via US Weekly]
Proud to be a happily married bisexual mother. Marriage is about love not gender. @eqca @NOH8Campaign @ItGetsBetter pic.twitter.com/UhFeXVMGTY

— Anna Paquin (@AnnaPaquin) June 9, 2014
So much love to you all. must sleep while the babes sleep. goodnight. xo #HappyPride #socceraid2014 #unicef #safetravels @_smoyer

— Anna Paquin (@AnnaPaquin) June 9, 2014
Just yesterday I heard an interview on the Diane Rehm show on NPR with Piper Kerman, the woman who wrote Orange is The New Black based on her experience in women's prison. (She's portrayed by Taylor Schilling on the Netflix series.) Diane specifically asked Piper about her sexuality (she's bisexual). Piper said that times have changed dramatically in the 20 years since she came out and said that "I think we've come so far that it's amazing." (You can hear her comments at 42:00 into the last video on this page.)
Piper is right. There used to be a huge stigma around bisexuality, as if it was a choice and as if people don't fall on a spectrum of sexuality. Not everyone is on one side or the other and there have been great gains in public awareness. Celebrities like Anna have helped.
Getting back to True Blood, I have a very mild spoiler to share. Stop reading now if you're spoiler averse. Alex Skarsgard (Eric Northman) recently told TV Guide that his vampire character has a sexy dream sequence with human Jason Stackhouse, played by Ryan Kwanten. Yes! It's one of those homoerotic sex dreams that the humans have about vamps when they've ingested their blood. (Remember the shower scene between vampire Bill and Sam Merlotte?) Alex said that the scene "was written like an Argentinean telenovela, totally over the top. It was tough because Ryan is incredibly funny. I couldn't stop laughing." I hope we get to see that soon! There are more True Blood spoilers in Alex's interview if you're interested.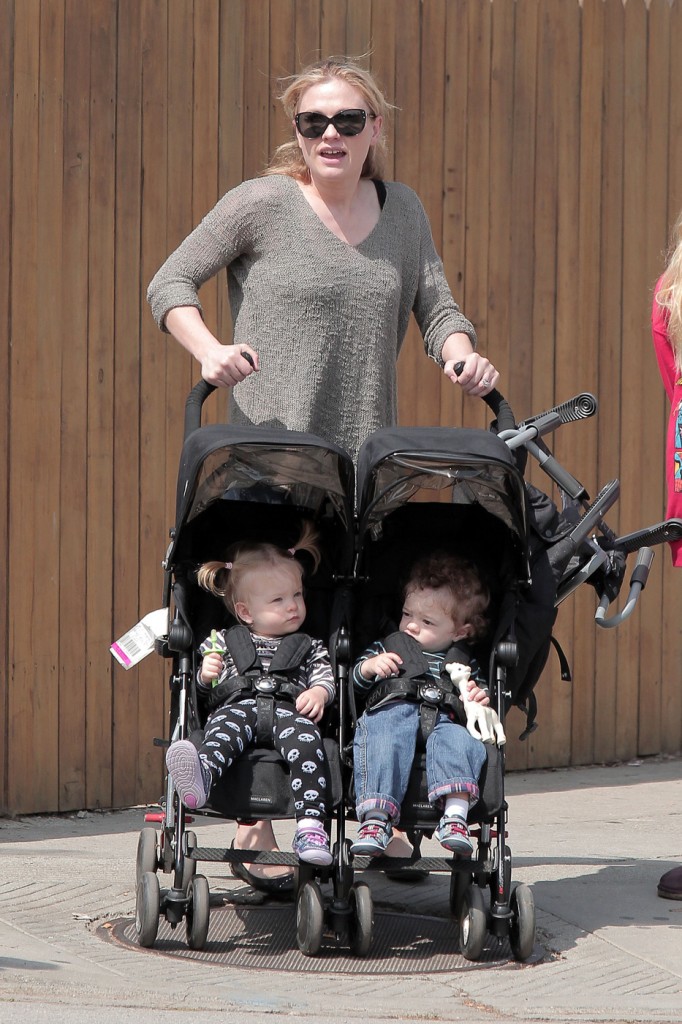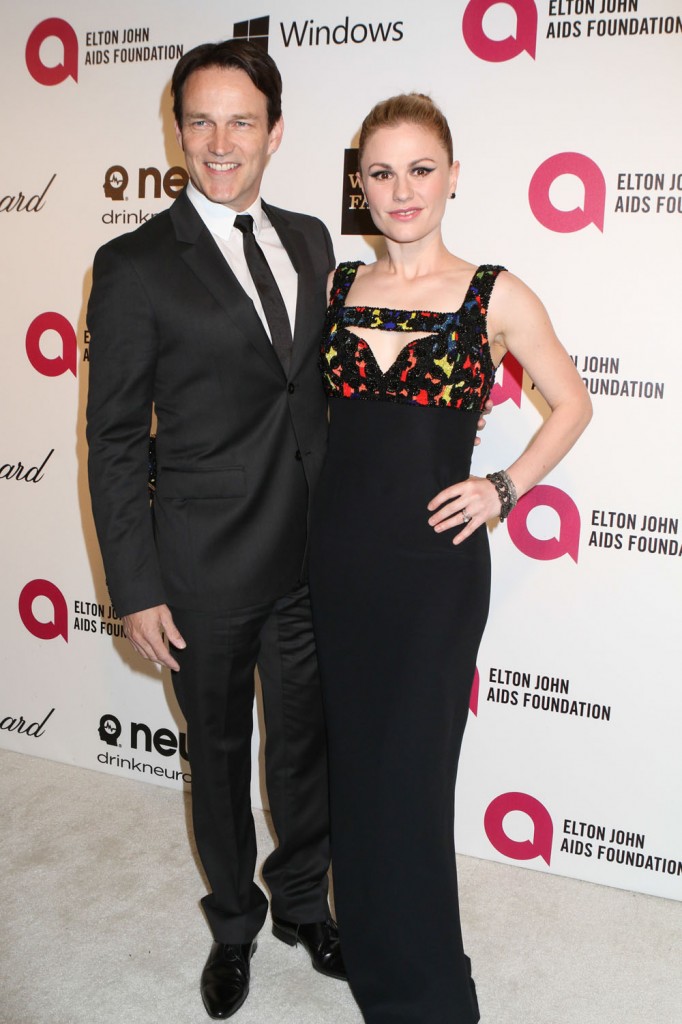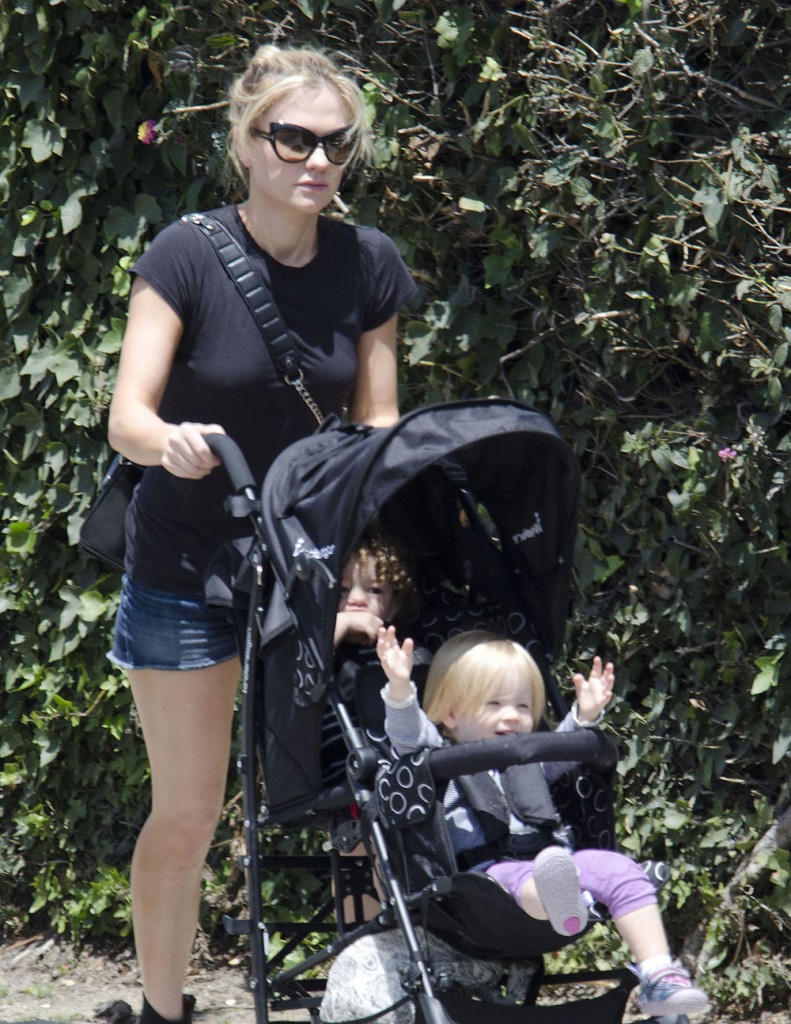 Anna is shown out with her twins in March and April. She's shown on Oscar night with her husband, Stephen Moyer. Credit: FameFlynet, WENN.com and PCNPhotos