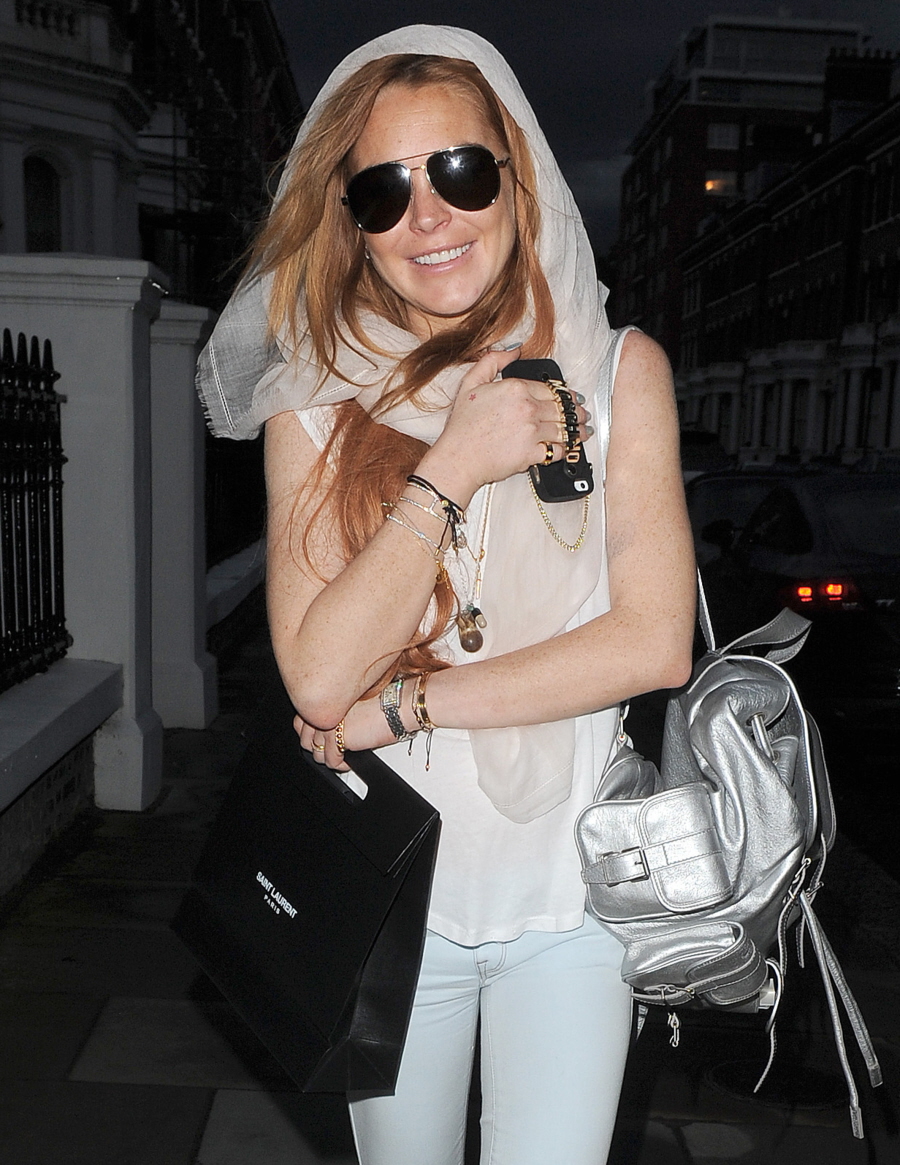 Here are some photos of Lindsay Lohan from the past week or so, as she parties her crack off in London. She keeps vampire hours – the only photos of her are from like 2 am, as she's falling out of clubs and cracked out of her skull. She's been in London for a while – more than a month, I think. I have no idea who is supporting her but it's got to be someone with a lot of cash, because LL has expensive taste. Speaking of, Radar has a story with mixed messages about whether or not LL is "off the wagon." Are we really still debating this? Of course she's off the wagon. She was never ON the wagon. She saw the wagon go by and she crack-jacked it, chopped it up and smoked it. A source told Radar:
"Lindsay was off the wagon, everyone has their stumbles, everyone will go out to drink… She fell off the horse but she picked herself back up and got back on. It's a struggle. Just because you have a hiccup doesn't mean you have to hold your breath."

But other sources say: "Lindsay's in clubs but she's not drinking… Her friends have never seen her doing so well. Lindsay goes to the gym every single day. She's really trying to stay sober. And she's taking it one day at a time."
People who are trying to stay sober don't go to the Chiltern Firehouse every night and come out in the wee hours looking like they spent the last four hours doing rails and tequila shots.
Meanwhile, have you guys read James Franco's long-winded, masturbatory "essay" about how he didn't sleep with Lindsay? Go here to read. I think he's aiming for Truman Capote-esque "slice of life at the Chateau Marmont" sort of non-fiction, but the douche just oozes all over the piece. The basics: Lohan pretty much stalked him when he was living at the Marmont. She crack-jacked the key to his bungalow, she would try to force her way into his room, she would call him all the time. And what would Franco do? Read her JD Salinger stories. He goes on and on about JD Salinger and how innocent girls loves the stories. She comes into his bed and he doesn't sleep with her, but he lets her talk and he strokes her hair. Then he hides from her. The end. Ugh. I don't even believe him.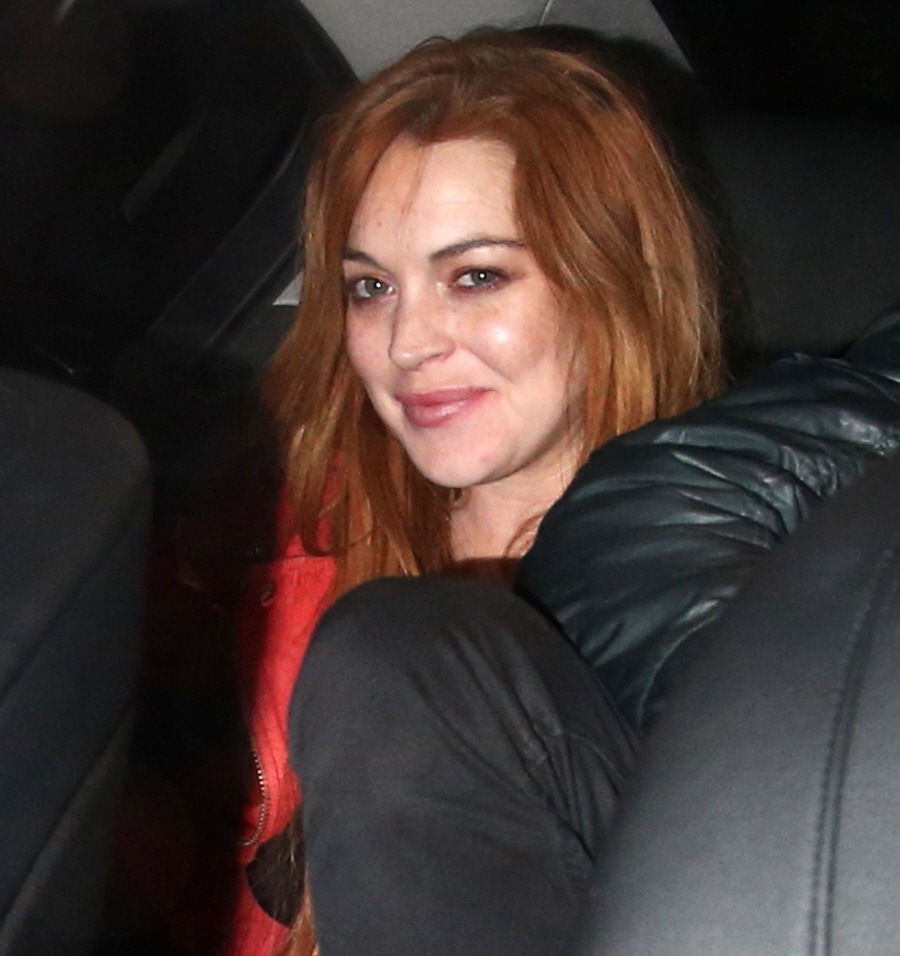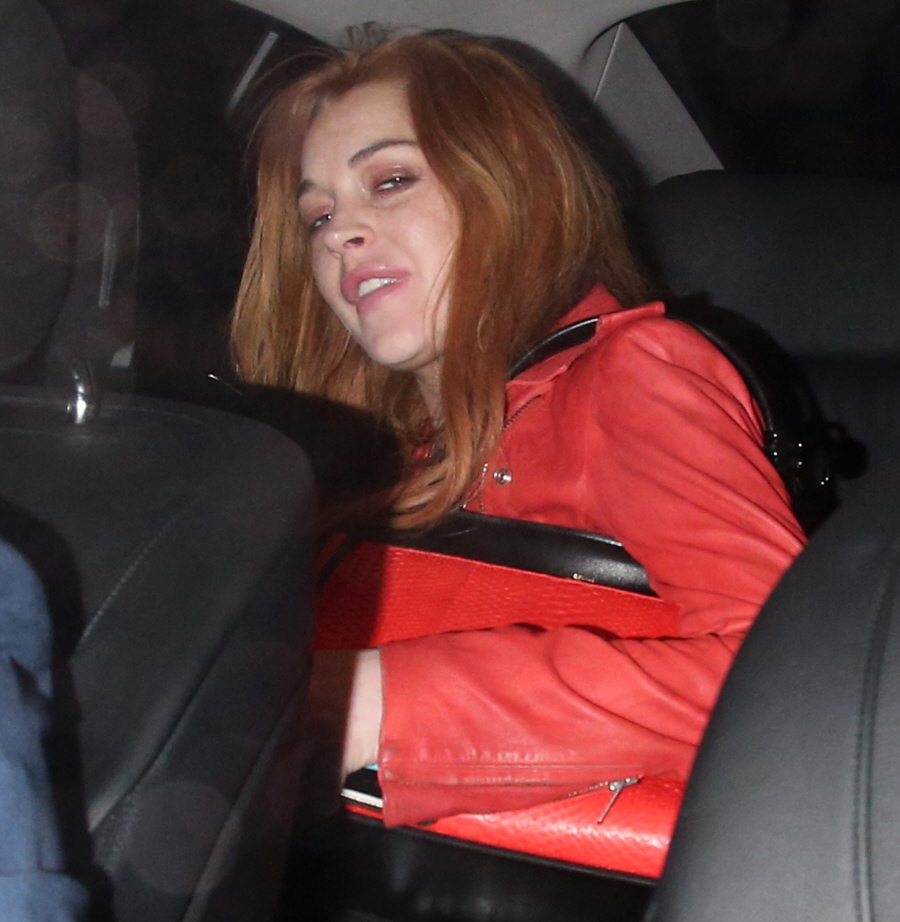 Photos courtesy of Fame/Flynet and WENN.