A few weeks ago, we heard the scrumptuous news that Sandra Bullock (she of the decade of hotness) was dating Chris Evans, a.k.a., "Captain America." Chris has been crushing on Sandra since her Speed days and even kept posters of her on his teenage bedroom wall. They met in 2012 and reportedly just started dating. We heard that "they really like each other," but neither of their reps confirmed the relationship. I shipped them pretty hard.
Chris has been able to avoid the press lately, but Sandra hasn't been so evasive. How is she dealing with the questions of her new rumored man? Sandra's cracking jokes when people ask her about this new romance: "We've since married and it started breaking apart, so we separated. We filed for divorce, and I hope everyone can respect our privacy. But we're going to remain friends and share responsibility of the farm animals we've taken on, because you just can't abandon the animals."
Ha. I bet Chris is enjoying the heck out of this. He's so private, and Sandra is throwing the rumors back at the media. Lainey points out that Sandra used to tease the press the same way way back when she dated Matthew McConaughey. Sandra is very good at letting the press know what she won't talk about. But yeah. Sandy and Cap are hitting it. Totally.
Now for more Sandra news that isn't so happy. CB already covered the weekend intruder at Sandra's home. CNN updates the story and says the man was inside Sandra's home for over an hour while she slept. The intruder was charged with felony counts of burglary, stalking, and possession of a machine gun. (He did not have the machine gun with him when he broke in.) This is so scary! I am glad that Sandra and her son are okay, and hopefully, the intruder will be locked away.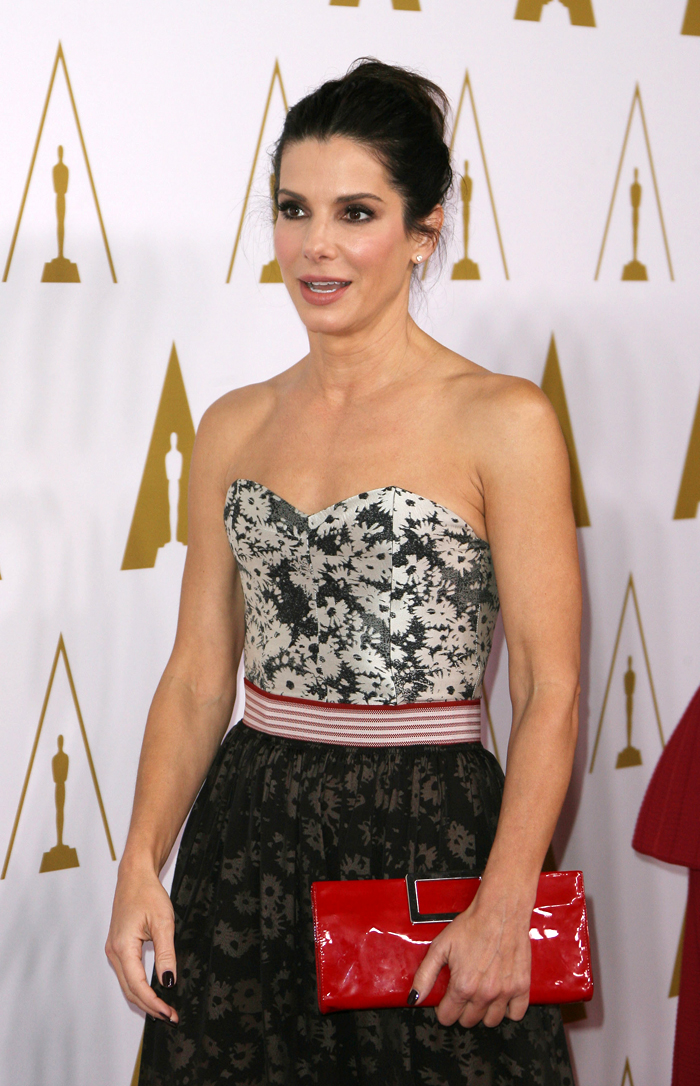 Photos courtesy of Getty & WENN