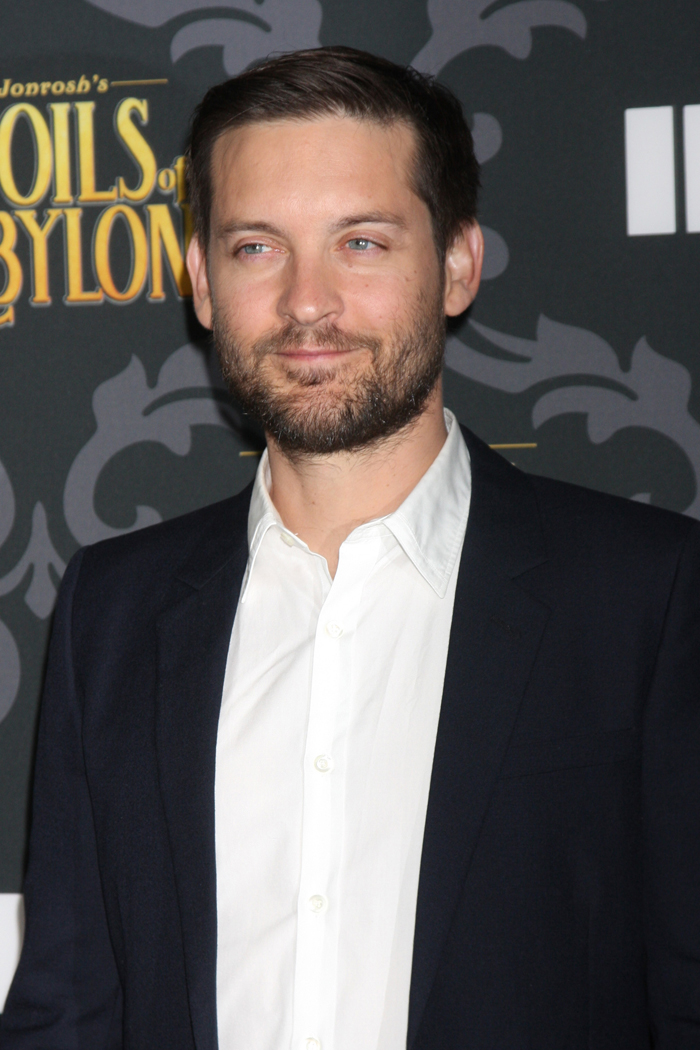 Molly Bloom is a former cocktail waitress who became poker hostess to the stars. She hosted exclusive, underground tourneys for Leo DiCaprio, Rick Salomon, Ben Affleck, and — the worst of all — Tobey Maguire. Sometimes even the Olsen twins attended! Molly became known as the "poker princess," and she's written Molly's Game: From Hollywood's Elite to Wall Street's Billionaire Boys Club, My High-Stakes Adventure in the World of Underground Poker.
We've heard about this poker ring before. Tobey Maguire was sued in 2011 by some of the guys who lost big bucks in these games. I'm always amused to hear these stories about Tobey's past because he plays the family guy role in public. According to Molly, Tobey is sore loser who loves to humiliate women. Molly often hosted high-stakes ($50,000 minimum bet) games at Tobey's mansion. We also hear more about Ben Affleck's serious poker game. Molly also tells a weird story about Rick Salomon asking Ben Affleck about JLo's booty. Most of this excerpt from Molly's book is about super-douchey Tobey:
Molly's philosophy: "You can tell a lot about a man's character by watching him win or lose money. Money is the great equalizer."

Ben Affleck only bought in for $50,000: He was "a smart player who liked to limit his downside."

Rick Saloman, weirdo: Salomon was "crass and dirty, but . . .  still hot in a caveman kind of way." He asked Affleck about Jennifer Lopez, "Hey, yo, did Jennifer's ass have cellulite on it, or was it nice?" The table went silent. Ben looked at Rick. "It was nice."

Tobey Maguire was a sore loser: "He was the worst tipper, the best player, and the absolute worst loser. I had to worry about my job security if he lost," Bloom writes. Tobey went on to humiliate Bloom in front of the players, loudly offering her a thousand-dollar chip if she did "something to earn these thousand dollars. . . . Bark like a seal who wants a fish." Bloom writes that she tried to laugh it off, but Tobey continued: "I'm not kidding. What's wrong? You're too rich now? You won't bark for a thousand dollars? Wowwww. . . you must be really rich. . . . C'mon," he said, holding the chip above my head. "BARK." "No," I said quietly. "No?" he asked. "Tobey," I said, "I'm not going to bark like a seal. Keep your chip.'"

The fallout: "My face was on fire. I knew he would be angry, especially because he had now engaged the whole audience, and I wasn't playing his game. I was embarrassed, but I was also angry. After all I had done to accommodate this guy, I was also shocked. I had made sure I ran every detail of every game by him, changed the stakes for him, structured tournaments around him, memorized every ingredient in every vegan dish in town for him. He had won millions and millions of dollars at my table, and I had catered to his every need along the way–and now he seemed to want to humiliate me. . . . He gave me an icy look, dropped the chip on the table, and tried to laugh it off, but he was visibly angry. When he left, the room was buzzing."

Tobey's grudge: "My tips that night reflected the enormous success of the game. I think I walked away with close to $50,000." Tobey "began bringing up how much I was making even more frequently, not even trying to hide his dissatisfaction. "I think the game needs restructuring," he said one night. "How so?" "Well, you make too much and it takes too long to get paid.'"I raised my eyebrows. In what other universe do you show up, play a game, win a million dollars, and get the check within a week? The only reason this game was still running was that I had searched far and wide to recruit new blood and maintain relationships so that Tobey could take their money. Now he had the balls to suggest that I figure out a way to cap my own salary."
[From Vanity Fair]
Tobey sounds like a miserable person to deal with. He also sounds like he made a total ass of himself in front of all the poker players. We'd already heard that he hated to lose, but this stuff about Tobey trying to make Molly bark like a seal … that's just awful. I wonder if he's this way about everything or if gambling is what brings out the douche.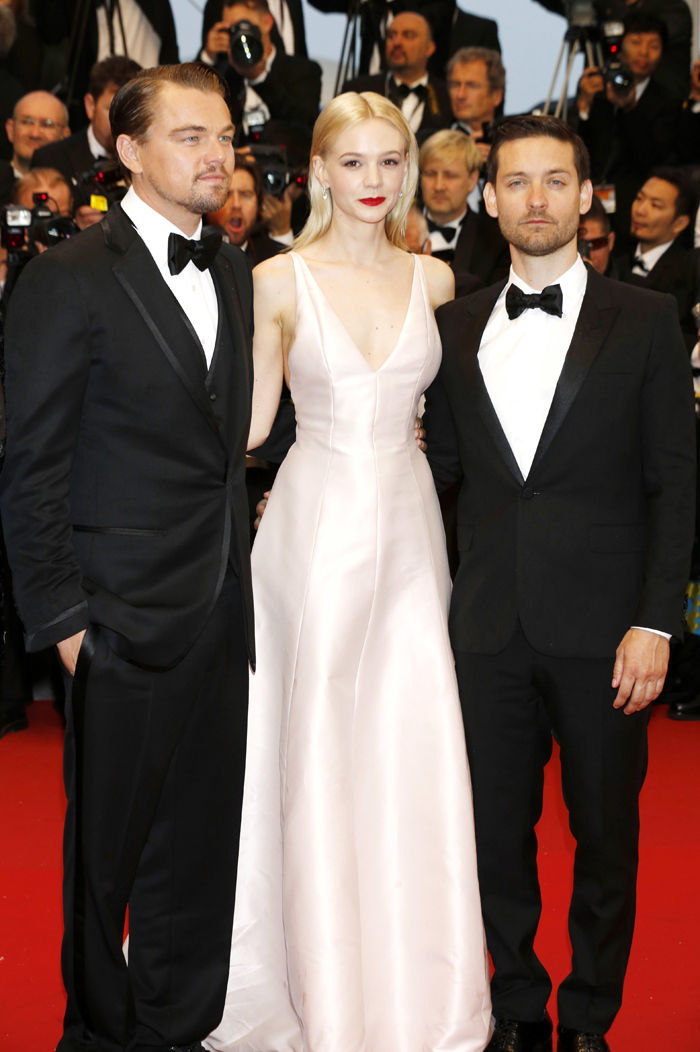 Photos courtesy of WENN