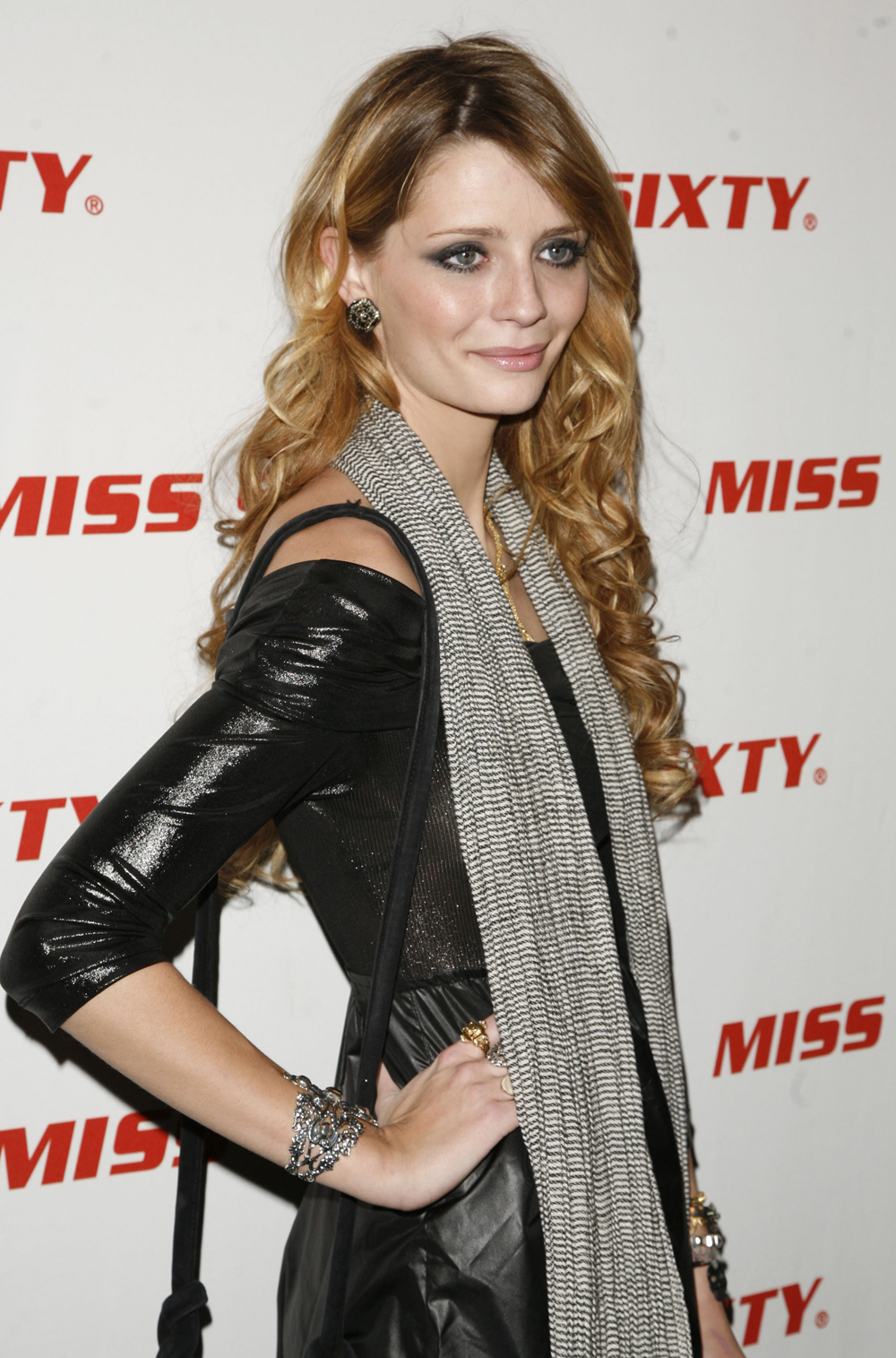 Mischa Barton is an attention whore. There's no kinder or gentler way to put it, so it might as well just be said. She hasn't had a single significant acting job since she was fired from "The O.C." forever ago. Well… three years ago, which is forever in Hollywood. There's several things I've never even heard of on her IMDB page ("Virgin Territory" anyone?), but mostly Mischa's been making a name for herself by going the Paris Hilton route – being famous just for being famous. Oh, and her atrocious fashion sense.
So what else can you do to get people to pay attention to you? Well, not get a job, that's for damn sure. So Mischa did the next best thing. When attending the Miss Sixty fashion week show, she wore a black dress that was completely see through under a photographer's flash. And when the kind employees of Miss Sixty tried to find something for her to use to cover up, she ungraciously refused almost everything they offered.
You can lead a fashionista to couture, but you can't make them wear it.

Only minutes before showtime, staffers backstage at Miss Sixty were in crisis mode—Mischa Barton's dress was see-through.

Indeed, the O.C. starlet had arrived at the Fashion Week tents in Bryant Park wearing a thin, black frock that photographers' flashbulbs would render transparent. Men and women working for the label immediately began scrambling to find something by the designer to drape over Barton, even taking clothes off their own backs and offering them to her.

"She's a royal pain in the ass," one staffer complained to another. "We sent all these clothes over and she ends up wearing nothing!"

She was selective, but wound up agreeing to a scarf that draped strategically over her shoulders. Thankfully, it was not the same scarf Kristen Bell was wearing, although that black, white and red accessory was about to be given to her when the potential faux pas was realized.
[From E! News]
Zimbio reports that Mischa wasn't just "selective," but flat out "extremely picky." Obviously Barton wanted the attention and headlines a naked dress would bring her. It had nothing to do with being finicky about fashion choices, as anyone with an ounce of class would probably tell you that showing your nipples is about the least fashionable and most tacky thing you could do. Not that tackiness ever stopped Mischa Barton. Nonetheless, thank goodness for that scarf.
Here's Mischa at the Miss Sixty show on Sunday. Images thanks to WENN and Splash.