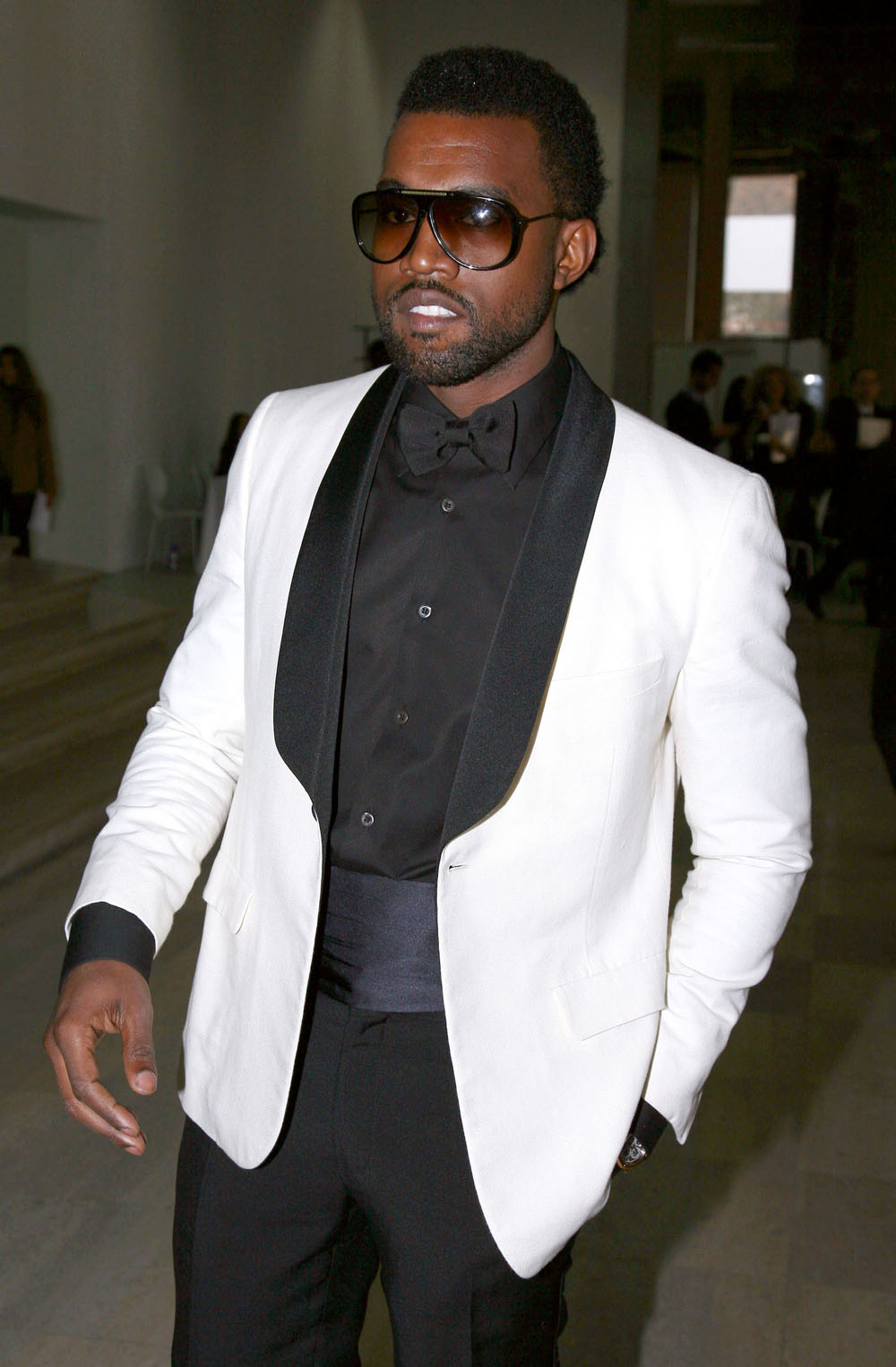 Kanye West used to be one of my favorite people to hate on. His limitless ego drove me insane. I absolutely cannot handle narcissism, and Kanye's got it in spades. But then I listened to some of his music, and I can't lie – the man is really talented. And I like his stuff. So I'll suffer his ego a bit more than I used to, but I still think it's out of bounds. He talks about himself like he's the second coming.
Interestingly, Kanye credits his success on being (what he terms) a sex addict from an early age. He tells Details magazine that he channeled that same drive into his music. He also made pervy video games as a kid – with some serious symbolism involved.
What other new tales of grandeur might Kanye have added to his repertoire? Just that a sexual addiction at a young age has somehow fueled his drive for greatness…

"People ask me a lot about my drive," he says. "I think it comes from, like, having a sexual addiction at a really young age. Look at the drive that people have to get sex—to dress like this and get a haircut and be in the club in the freezing cold at 3 a.m., the places they go to pick up a girl. If you can focus the energy into something valuable, put that into work ethic…"

That actually sounds more like normal behavior than a full-blown sexual addiction, but if Kanye says he was a sex addict then he was probably the greatest addict to have ever been addicted to sex in the history of sexual studies.

He also notes that he was a highly advanced computer programmer of sexual addiction and produced his first Super Mario Bros.: The Penis Remix in the seventh grade: "My game was very sexual. The main character was, like, a giant penis. It was like Mario Brothers, but the ghosts were, like, vaginas. Mind you, I'm 12 years old, and this is stuff 30-year-olds are programming. You'd have to draw in and program every little step—it literally took me all night to do a step, 'cause the penis, y'know, had little feet and eyes."
[From E! News]
I guess I can see his logic… a little bit. Kanye's saying that he put the same energy and focus into his music as he used to put into finding a girl to hook up with. And since he thinks he's the greatest rapper ever (an example from the Details interview would be when he said, "'Oh my God, I'm one of the greatest rappers in the world. I'll get on a track and completely ee-nihilate that track, I'll eat it and rip it in half. I wouldn't have to think of it'"), E's right, he was obviously the greatest sex addict ever.
I doubt he was the only 12-year-old boy to make up penis-based video games (though I do enjoy the haunting specter of vagina ghosts), but he might have been the most committed. I don't think most kids would have the patience to spend hours programming a single step. Though I wish I could see a drawing of this – I want to see how the feet worked.
Kanye's next project is fashion. He's in the process of moving to Paris so that he can be tutored by Marc Jacobs, who's his fashion idol. And just to make it clear how serious – and really, the world's best – he is, Kanye purposely left Jacob's phone number on the table at the end of the interview.
Here's Kanye West at Paris Fashion Week on January 28th and 29th. Images thanks to Bauer-Griffin.