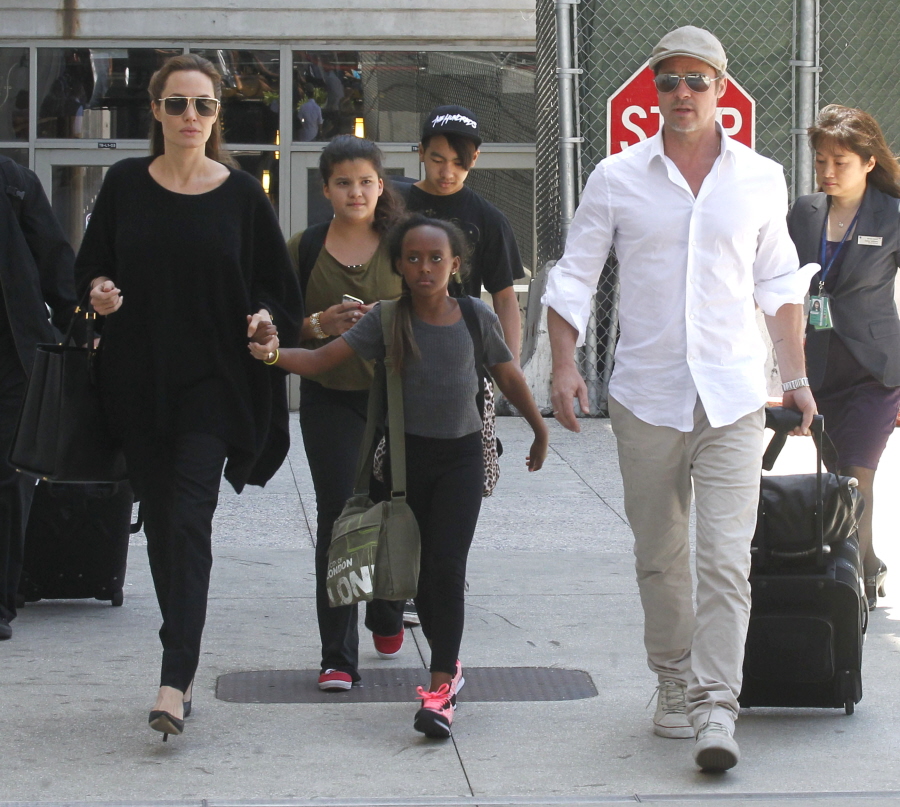 Here are some photos of Dame Angelina Jolie (YES!!), Brad Pitt, Zahara and Maddox arriving at LAX on Saturday after their week-long stay in London. And what a week it was – Angelina launched an enormously successful Global Summit and she was made an honorary Dame by Queen Elizabeth. Perfection. Black sacks for everyone!
Is anyone else wondering about the young girl who seems to be part of their group? She doesn't look old enough to be an employee, nor does it seem like she's the same age as any of the Jolie-Pitt kids, like…maybe she's Maddox's little girlfriend? But she looks like she's a few years older than Madd. Who is she? Is she some adopted Jolie-Pitt that we've never seen? Is this our long-lost Fax Cannes Jolie-Pitt? (Fax Jolie-Pitt = a really old joke about how difficult it was to ID Vivienne, Knox and Shiloh several years ago, so I just made up a mystery Jolie-Pitt child named Fax Cannes J-P.)
Meanwhile, Us Weekly has a cute story about how the kids are obsessed with Dame Angelina's many, many tattoos:
Angelina Jolie's children are drawn to her ink! The Maleficent star's six kids with Brad Pitt — sons Maddox, 12, Pax, 10, and Knox, 5, and daughters Zahara, 9, Shiloh, 8, and Vivienne, 5 — can't get enough of their mom's extensive body art and are constantly asking questions about it, a source reveals in the new issue of Us Weekly.

"They are obsessed with her tattoos and always ask what they mean," the insider tells Us, adding that Jolie, 39, is "happy to explain her tats to the kids." (Among the 13 designs is an etching of the birth coordinates for each of her children, who were born all over the world, in Cambodia, Vietnam, Ethiopia, Namibia, and France.)

The source notes that Shiloh is especially fascinated by her mom's ink. And Pax is already eager to get his own. "Angie tells him he has plenty of time," the insider says.
My favorite Dame Angie-tatts are the Cambodian prayer one on her shoulder and the coordinates of her kids' birthplaces on her upper arm. My least favorite is that gigantic tiger on her lower back. But I imagine the kids like the tiger. But what about Brad's ink? He's got a lot of ink too, and he's gotten a lot more in the past decade, since he's been with Angelina. Hm. Maybe mom's ink is just better?
PS… Zahara's pink kicks give me life. And Mr. Dame Angie looks really good in this ensemble – so much hotter than his usual beige linen uniform.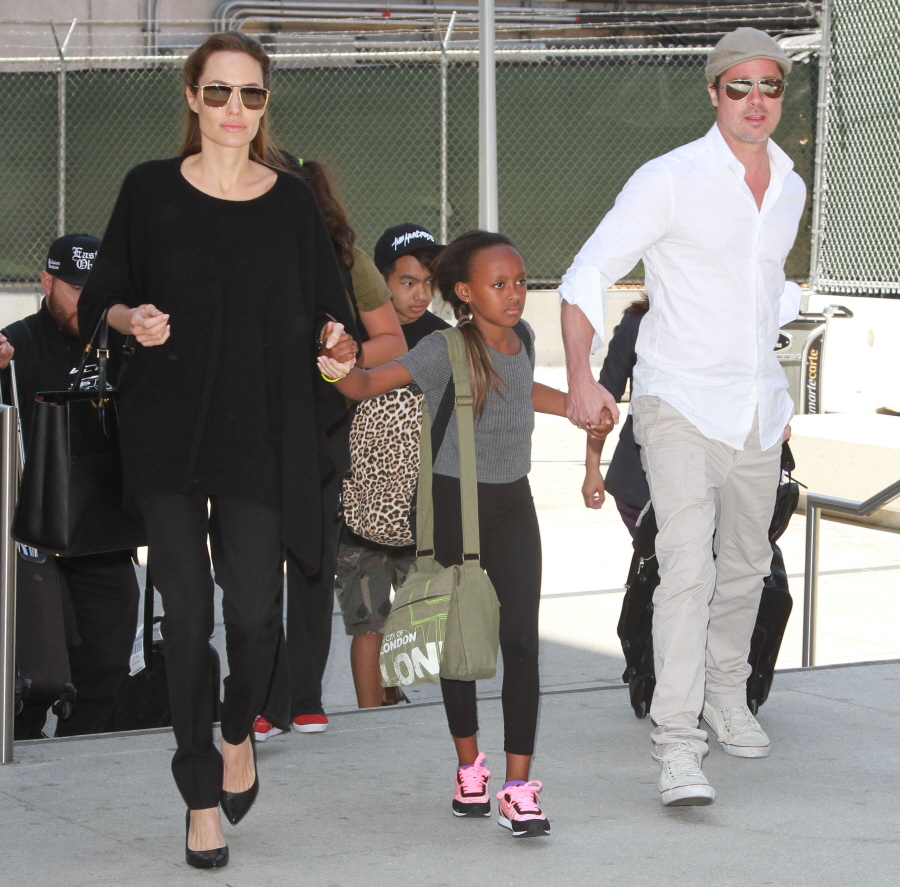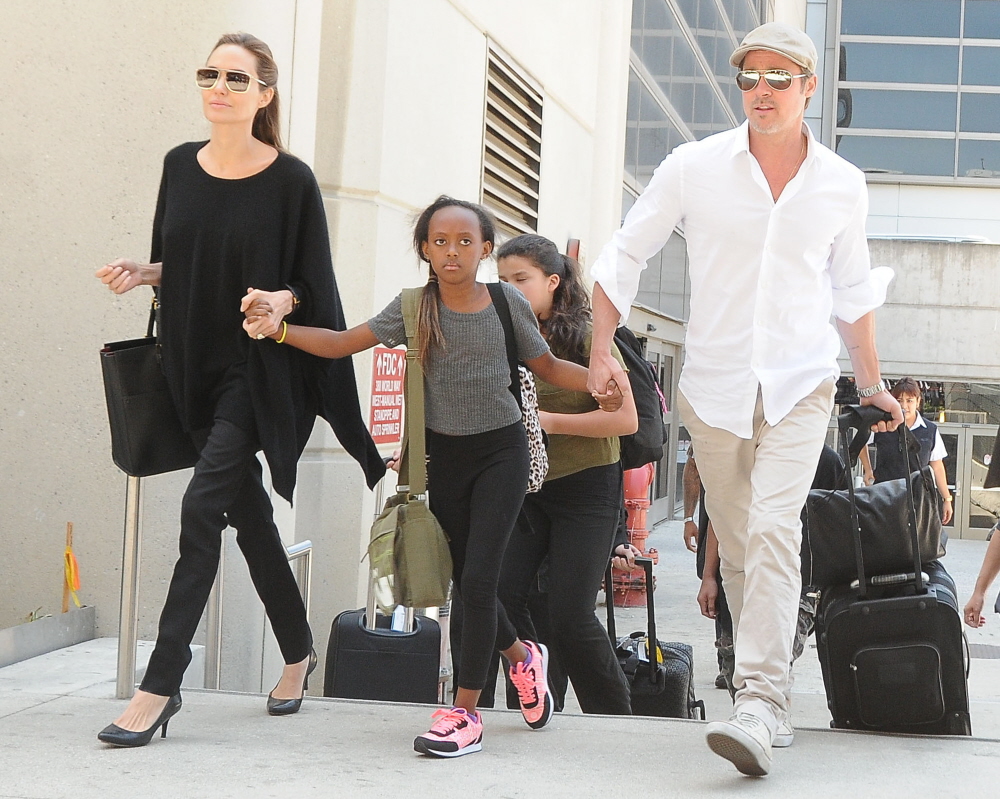 Photos courtesy of Fame/Flynet.