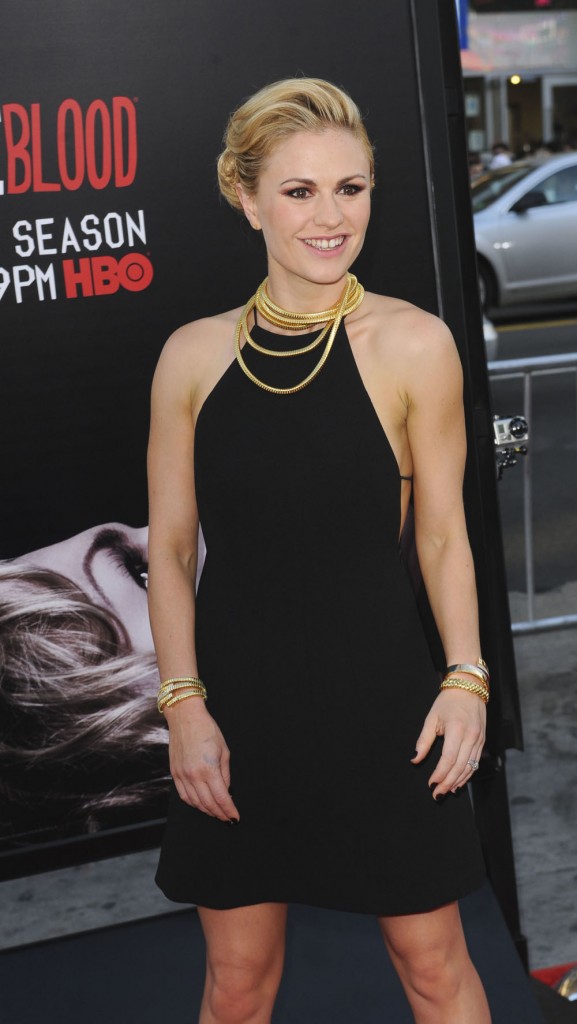 These are photos from the premiere for "True Blood" Season 7. It's coming back on Sunday and I can't wait! The last we saw of Bon Temps, Hep-V infected vamps were about to take over like zombie-vamp hybrids feeding on humans. This season is probably going to be cheesier than we've come to expect, but I don't care. I'm hanging in until the bitter end as I really want to know what happens to these characters. (I read the books up until Dead Reckoning, the third to last, which was just too boring for me to finish. The TV series doesn't strictly follow the book series, though.)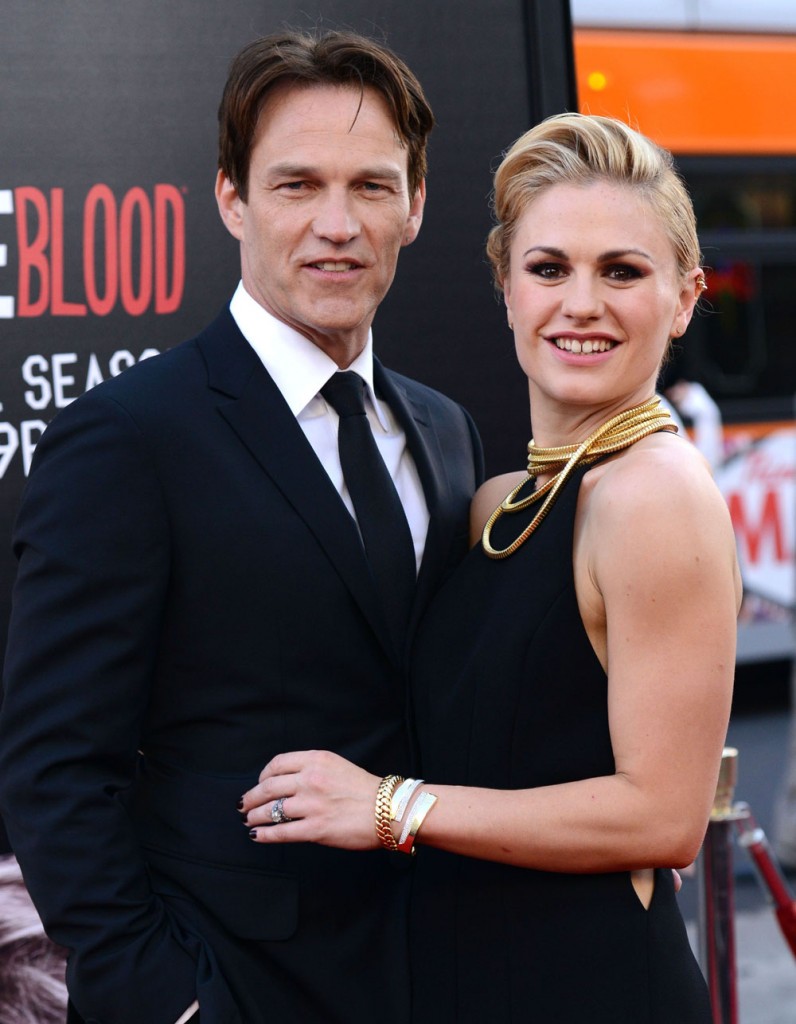 HBO aired a roundtable discussion with some of the "True Blood" actors on Sunday. It came on right before the premiere of the "Game of Thrones" finale, and I caught the tail end of it. Anna Paquin and the other actors were saying how hard it would be to say goodbye to the show and to their workplace. They seemed to genuinely love their work and their co-workers. I'll have to check it out on demand soon. I particularly loved hearing Ryan Kwanten and Stephen Moyer speak in their original accents. Hot.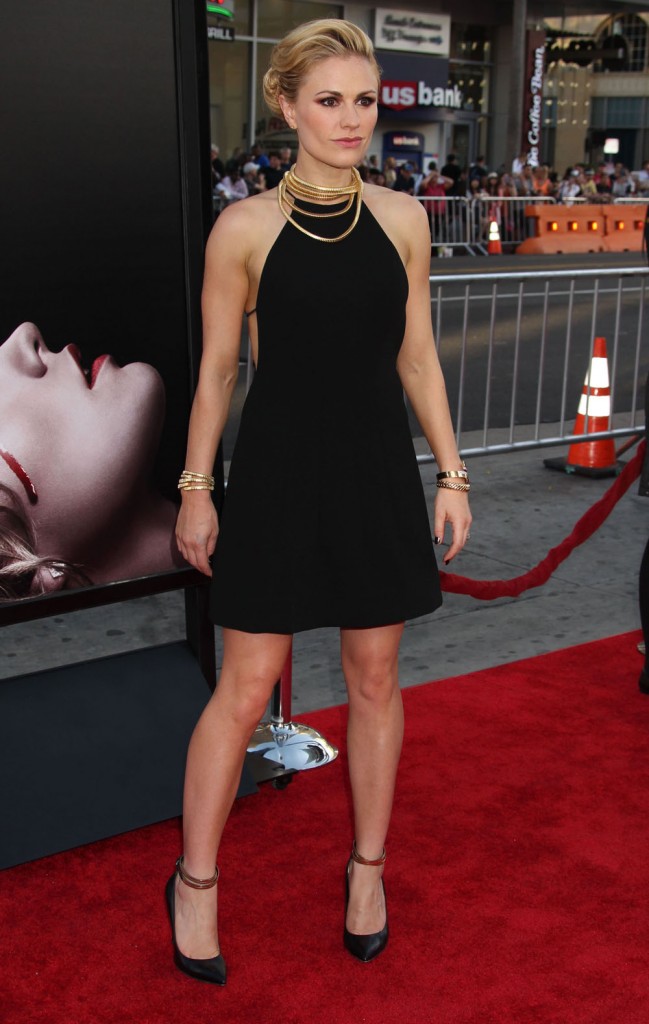 Here's Anna Paquin in a Thakoon LBD with lots of gold accessories. I agree with Red Carpet Fashion Awards, the jewelry makes this look, which would be too plain without the stacked necklaces and the bangles. I like it, though, and think Anna pulls it off. I especially like how happy she looks with her husband, Stephen Moyer. They do the "Blue Steel" look too often and I like how playful they are here.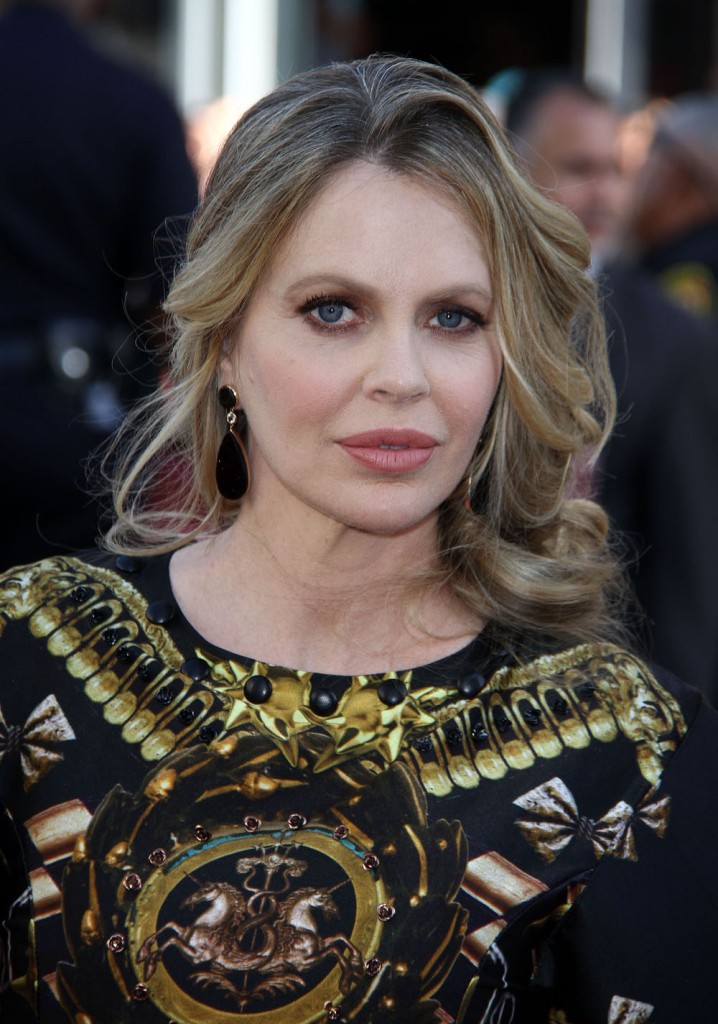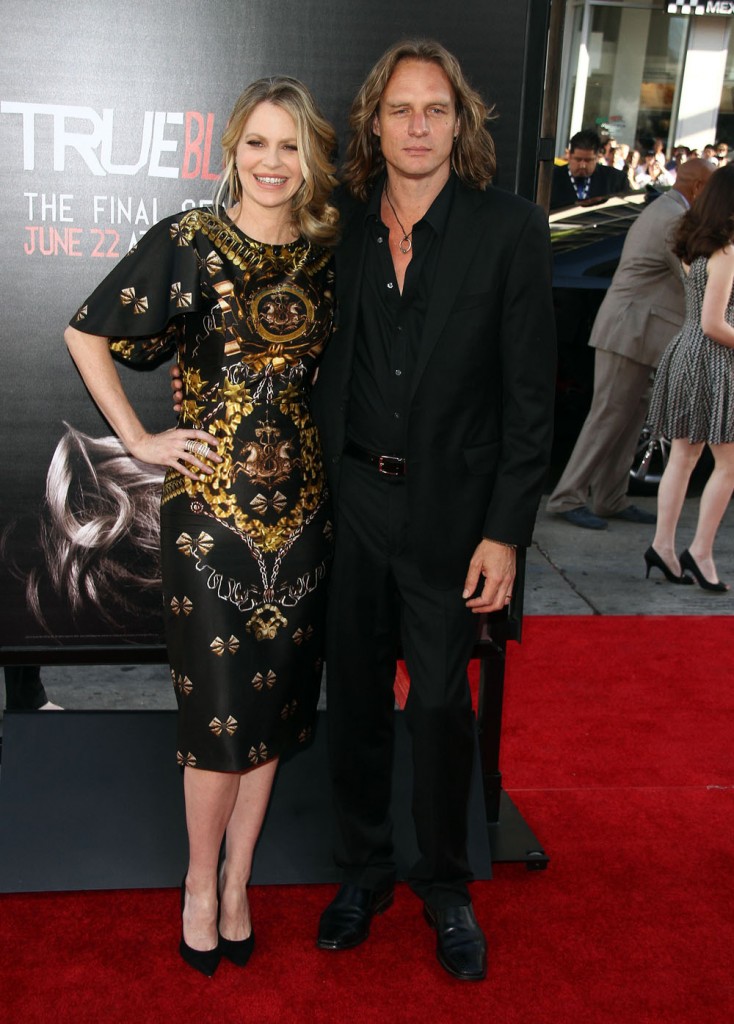 This is Kristin Bauer (Pam) and her husband, Abri van Straten, with his fabulous hair. I'll be damned if I kind of like this dress. The print is busy, but as a flat print, it works. If all of that gold was embroidery it would be too busy. I don't have a designer ID on this, but I'll assume it's Dolce & Gabbana.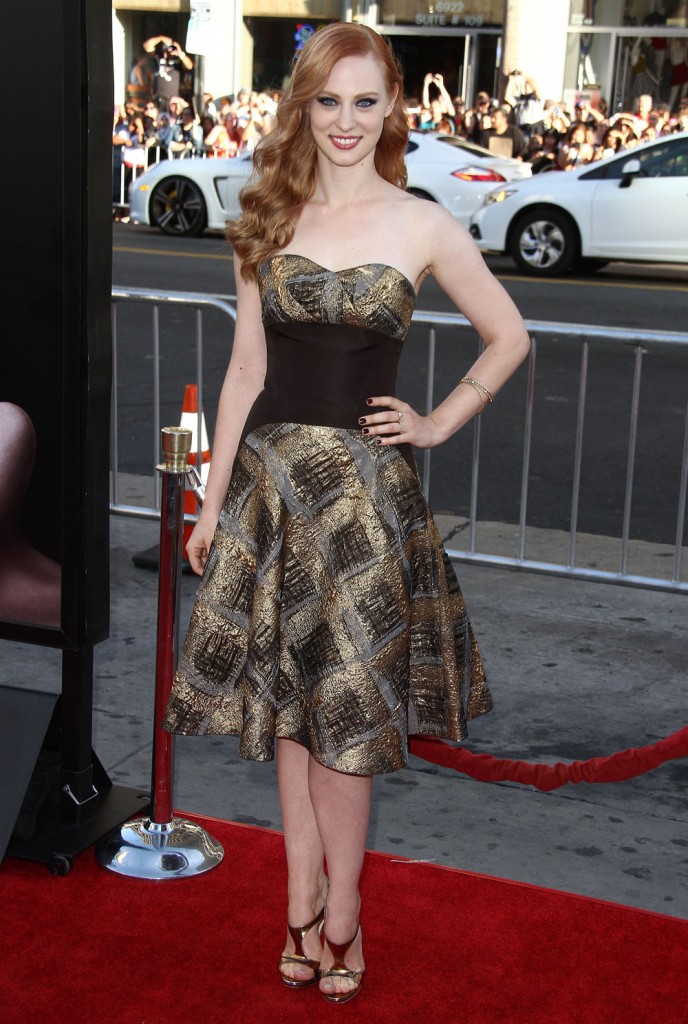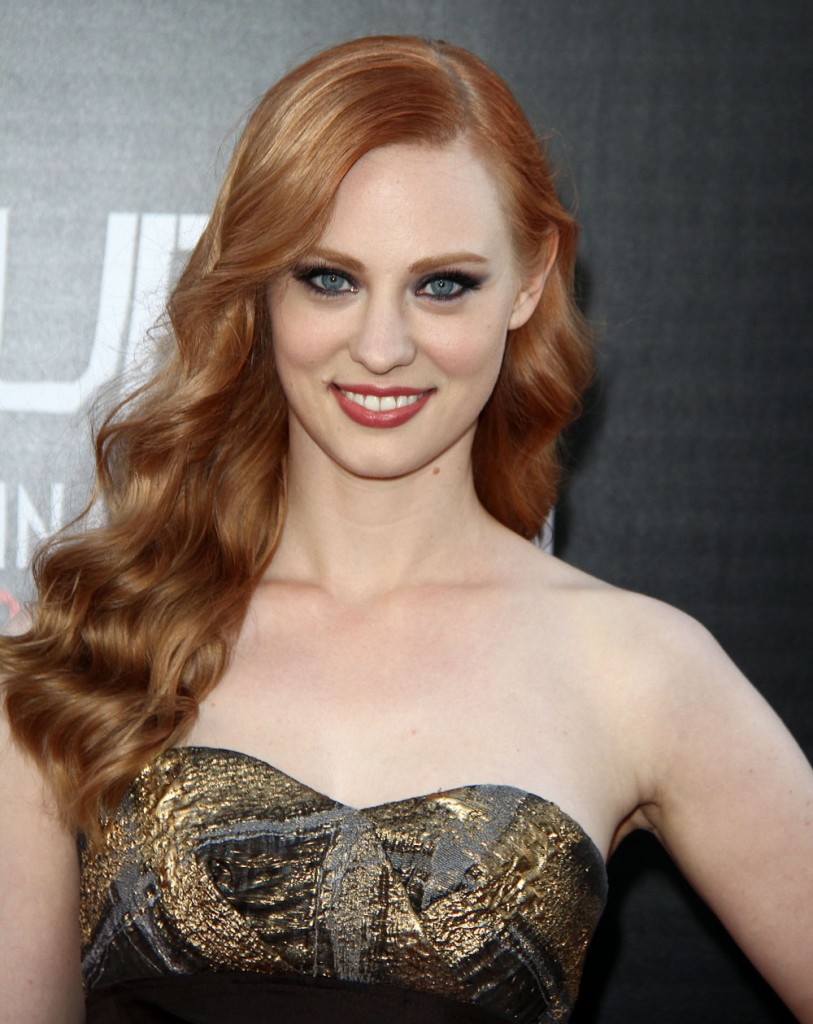 Deborah Ann Woll (Jessica) was striking, if a bit cutesy, in a strapless a-line dress with a gold and silver diamond print. I love her hair and makeup, she's just so damn pretty.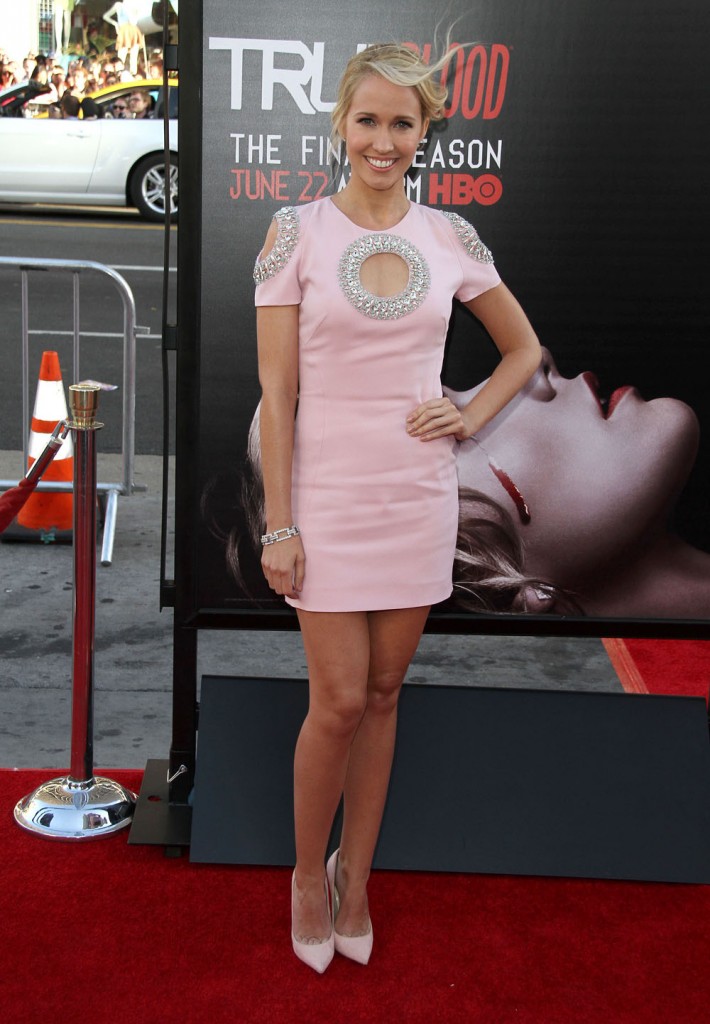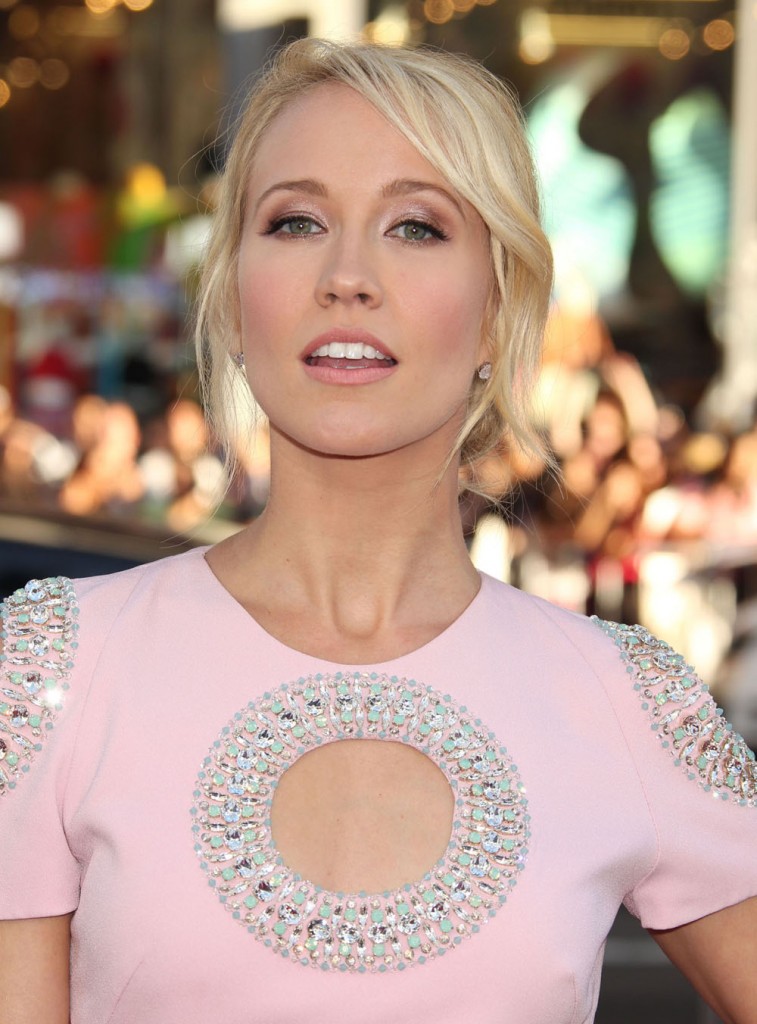 Anna Camp was in a pink Azarro sheath dress with circular silver cutouts at the bust and sides. This look is a little too "sweet" for me, but that could just be due to the color.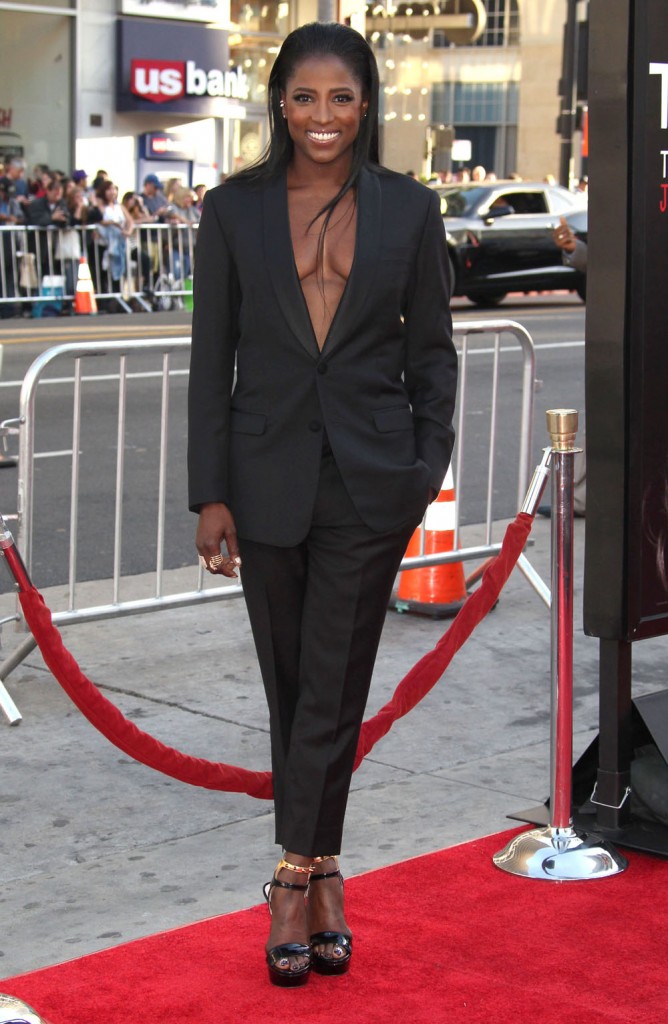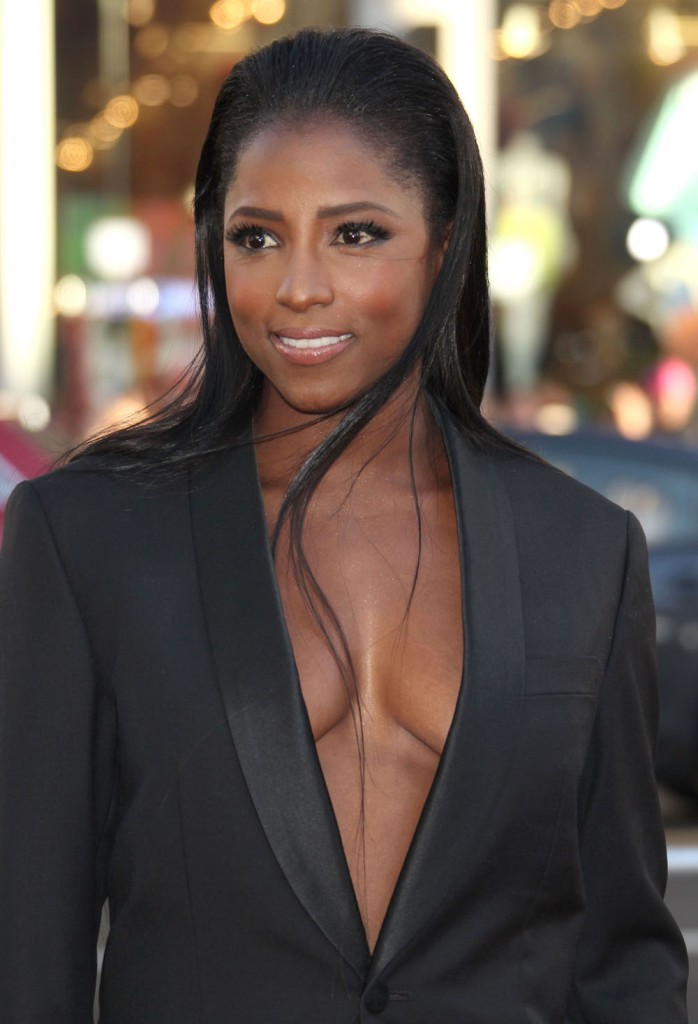 Rutina Wesley wore a tuxedo jacket and forgot her shirt. Maybe this would look ok at the club late at night, but it's very "look at me" on the red carpet. I hope she has some double sided tape under there.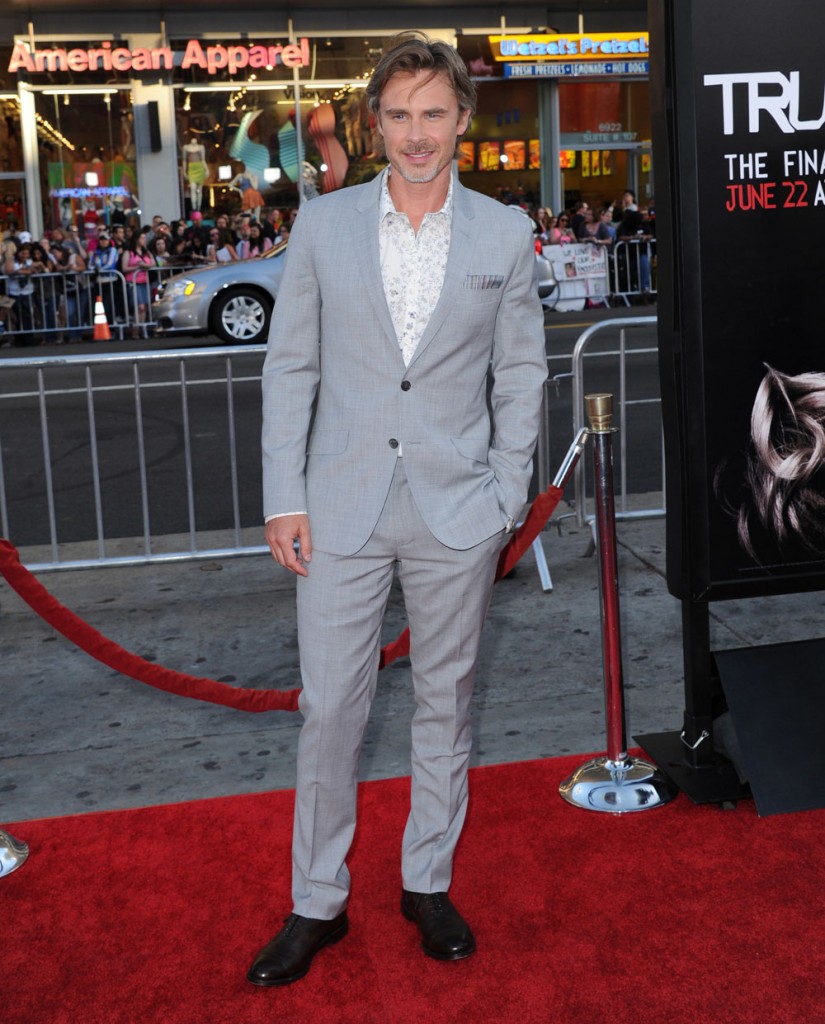 Sam Trammell (Merlotte) looking dapper in a gray suit and print shirt. Unfortunately Alexander Skarsgard was not there, boo!
Here are more hot guys including Ryan Kwanten, Nelsan Ellis, and Joe Manganiello. Also in the gallery are pictures of Carrie Preston, Lauren Bowles and Jurnee Smollett Bell.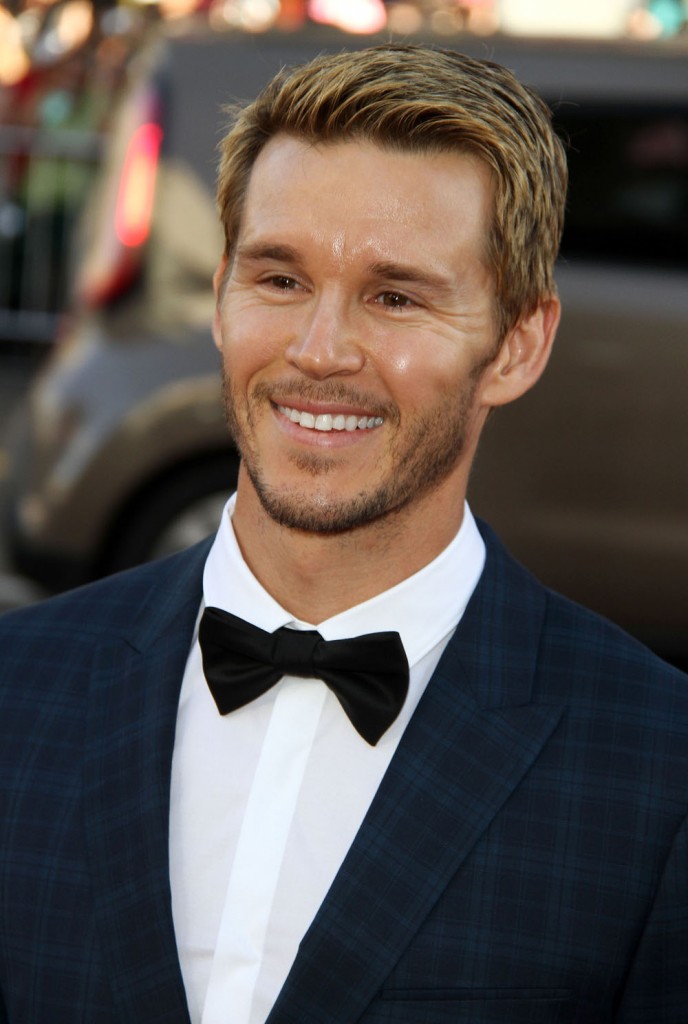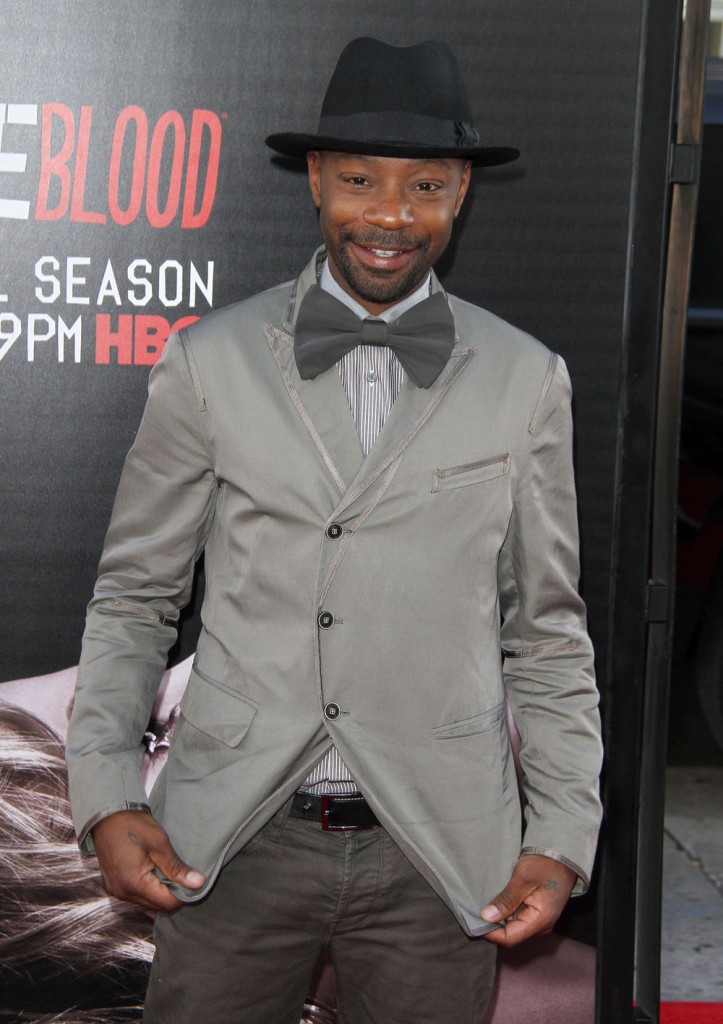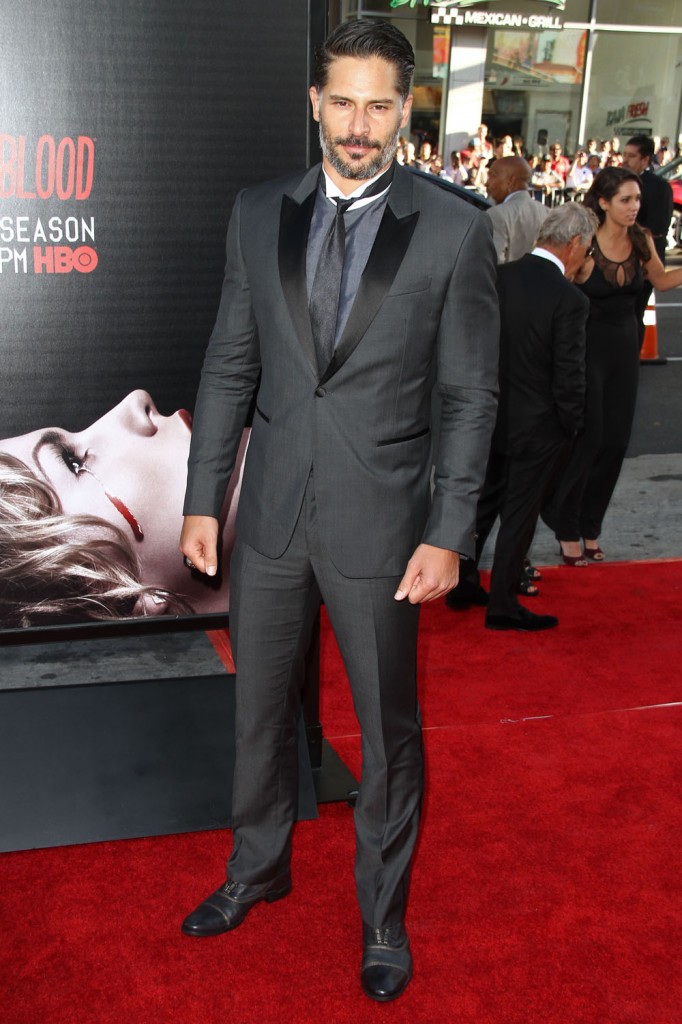 Check out Anna's cool updo.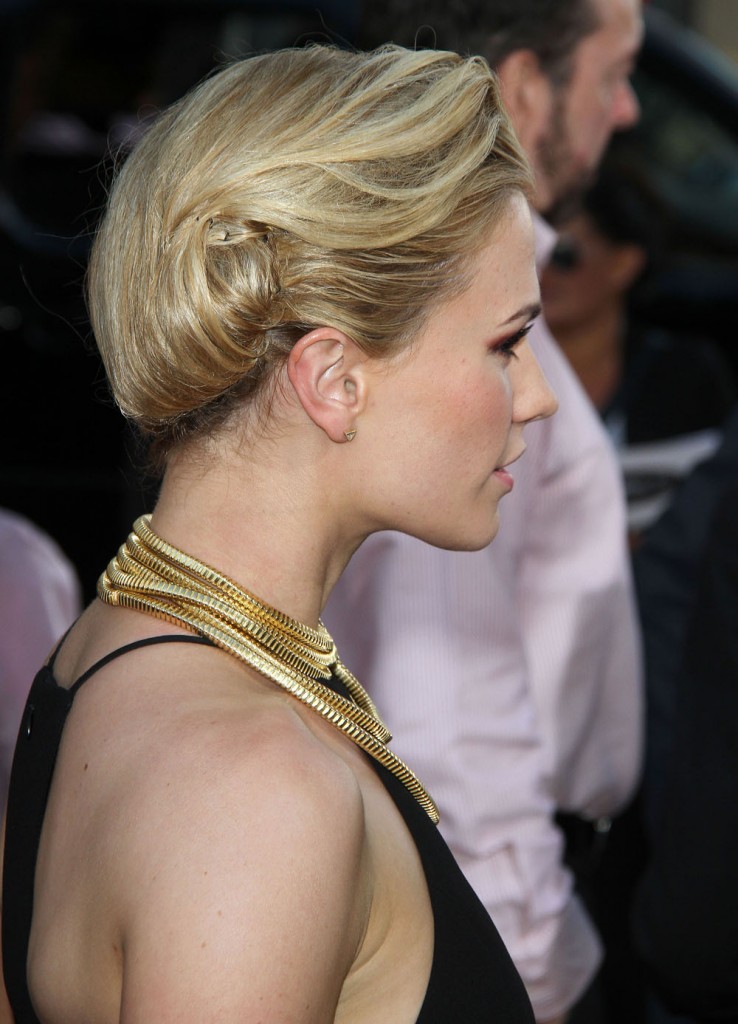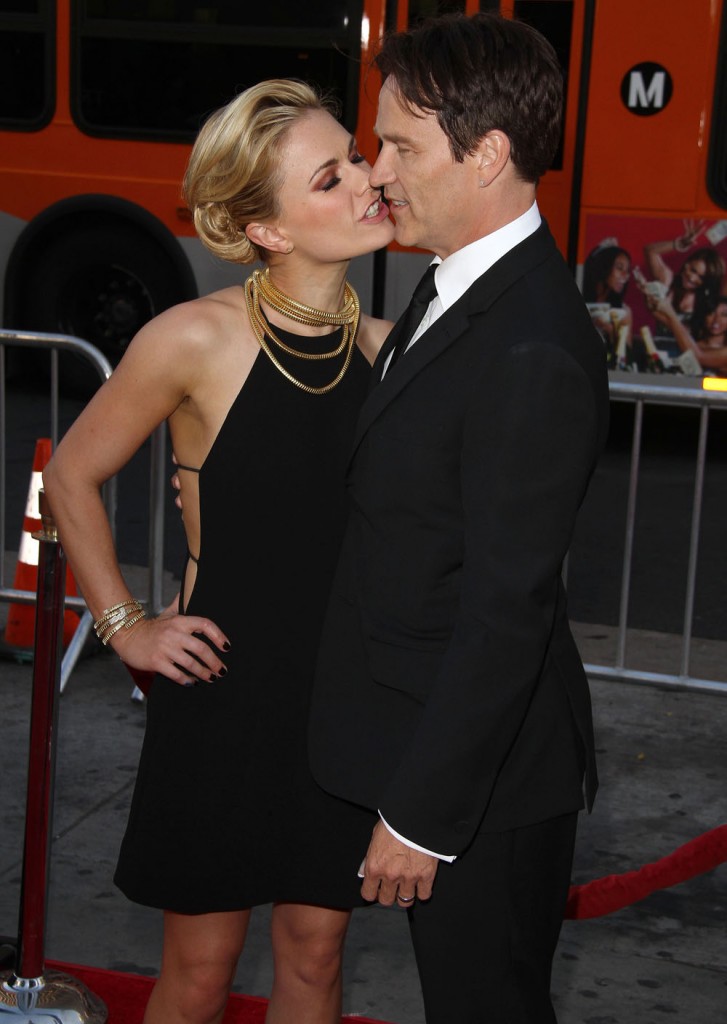 photo credit: WENN.com and FameFlynet