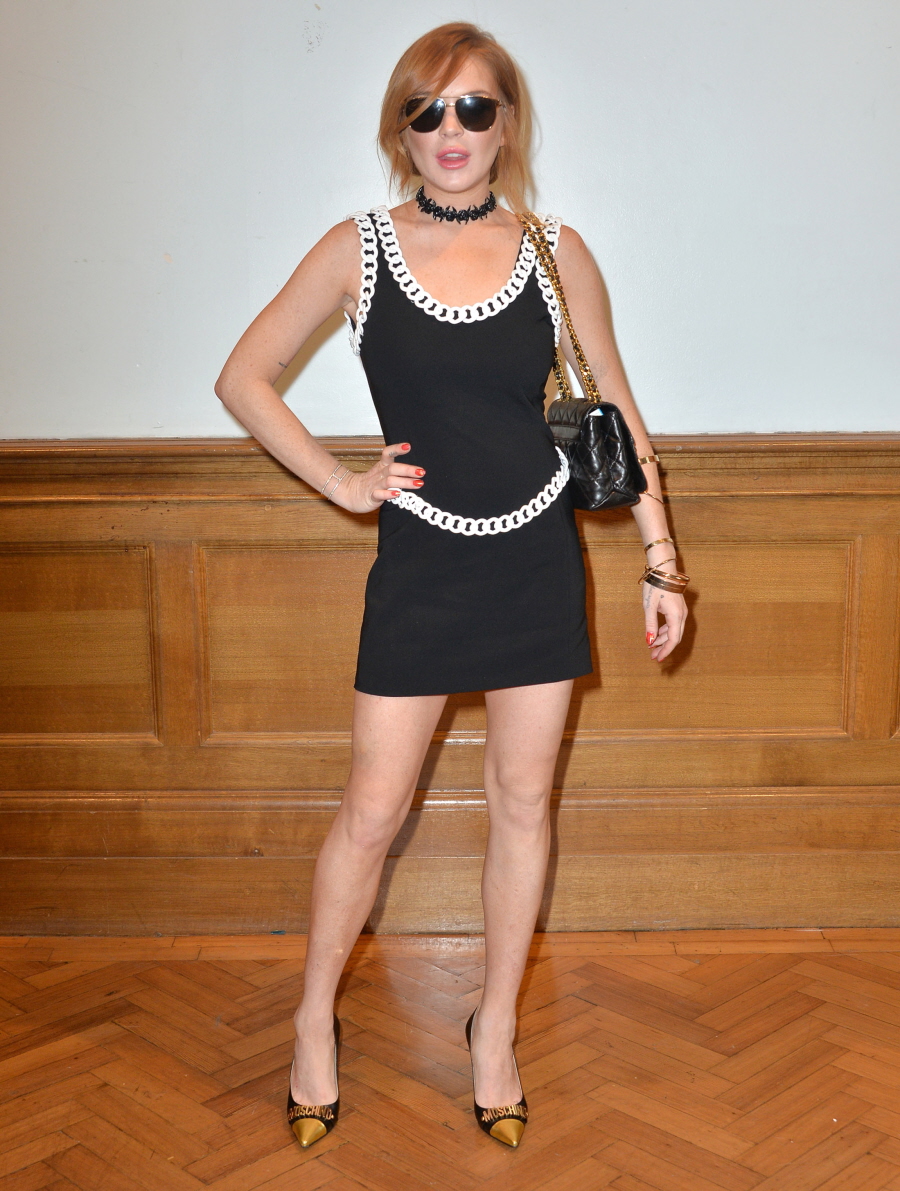 Here are some cracked-out photos of Lindsay Lohan at the Moschino show in London a few days ago. She's been in London for months, y'all. If you live in America, I'm sure you've noticed that there's been a precipitous drop-off in vodka-related injuries and that several nannies managed to cross the street without being run over by a crackhead driving a "borrowed" Lambo. If you're in England, I'm sure you've noticed the stench of stale cigarettes, cheap booze and crack smoke wafting throughout the London streets. To you, my English friends, I apologize on behalf of America. Good luck and God speed and please don't send her back to us.
Anyway, LL has been going out for a lot of fashion events this week in London, and at this Moschino show, she ended up chatting with a style reporter from the New York Times. The NYT notes that LL actually arrived on time for the show and sat in the front to support "her friend" designer Jeremy Scott. This is what happened:
"No, I don't fly" for fashion shows, the actress Lindsay Lohan demurred when asked if she'd come to London just for the occasion. "Unless it's Chanel." She paused for further reflection: "Or Jeremy Scott!"

No air travel was necessary in this case. Ms. Lohan said that she has been in London for several months, preparing for a potential appearance in David Mamet's "Speed-the-Plow" in the West End in November. "It's the first time I've done a stage play or anything like that," she said. "I'm nervous but I'm excited."

Ms. Lohan was on hand to support Mr. Scott, a good friend. (Recalling a time that they worked together, shooting a cover for Paper Magazine, she said: "We did three days of shooting. When we shoot together, we always have to shoot for three days, because we have too much fun. We forget that we have to get work done.") She was wearing Moschino, and said she'd recently bought a lot of it at Feathers, a Knightsbridge boutique. "I think he's revived it," she said of the brand.

She had no plans for any other London Fashion Week events.

"I'm going back to my West End world," she said. "I'm a little overwhelmed. I haven't done this — I haven't really done the shows — in the last few years. But I live for fashion."
The UK papers have been saying for a while that LL was trying to beg for a stage role, but that she kept showing up late to all of her meetings and no one in the London theatre community takes her seriously, because why would they? So, what's the verdict? Do you think Lindsay was just cracked out of her skull and blatantly lied about her "new gig" to a NYT reporter? Or do you think some poor shmuck hired Lindsay Lohan to do a play? I just don't see how anyone (ANYONE) could believe that LL would show up on time… every night… for weeks on end. It's not possible.
PS… She totally lied about Moschino being the only "fashion event" she attended. She's been crashing fashion parties all week. Oh, and "I only fly for Chanel" – BITCH PLEASE. The narcissistic delusion is strong in this one.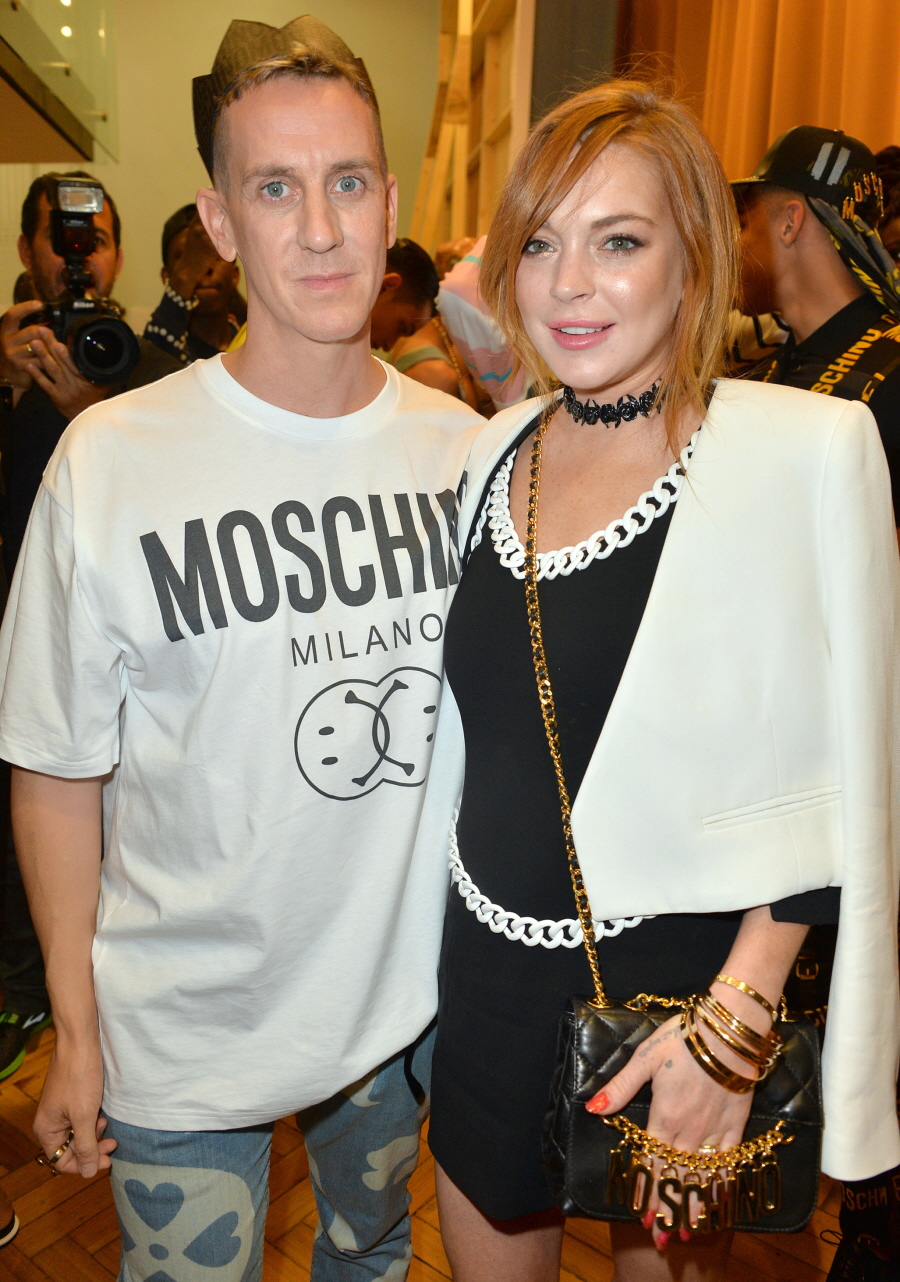 Photos courtesy of Fame/Flynet.