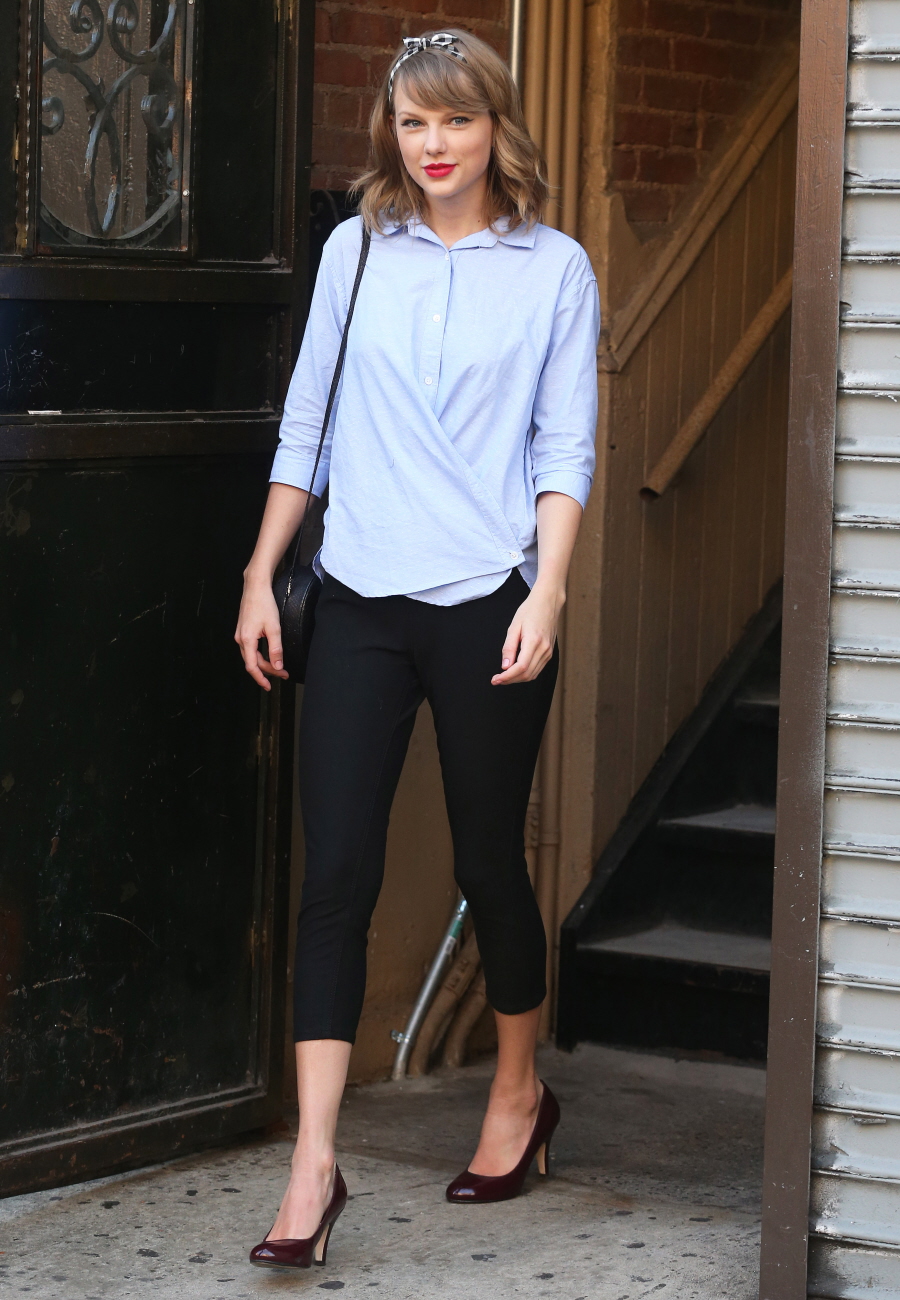 Here are some photos of Taylor Swift over the past few days in NYC. She loves getting pap'd, doesn't she? The photos of Swifty in the pink crop top and matching skirt are from Wednesday, when she was just out and about. The photos where she's wearing black leggings and a pale blue shirt are from Tuesday. Those pics are of Swifty exiting her gym.
For those of us who have been paying attention to Swifty's Sex and the City-lite fantasy playing out in real time, there are some questions as to exactly what she does at the gym. She always leaves the gym looking like this – perfect, non-sweaty hair, perfectly applied makeup, heels and a cute outfit. It's possible that she has a workout and then showers at the gym and steps out in her little perfect look. But the paparazzi have started to note that Swifty basically goes into her gym, hangs out for twenty minutes while the paps assemble, then she struts out like the sidewalk is a catwalk. And now Star Magazine is basically saying the same thing:
Taylor Swift is only pretending to go to the gym in order to be cool.

"She'll get a smoothie, stretch a little, then primp in the locker room for 45 minutes because photographers are outside waiting to take her picture," says a fellow gym-goer. "Taylor thinks that it makes her look cool to be a chick who works out — but she's naturally thin, so she never does."
[From Star via Jezebel]
Does anyone have a hard time believing this? I believe it. Now, if you told me that Taylor doesn't want to be photographed looking like a sweaty mess, I might have some sympathy for that (mostly because I look like ten kinds of hell after a workout and I wouldn't want to be photographed either). But it seems like this is all part of the weird little fantasy life that Taylor plays out in real life. She wants to be seen as a cool New York girl who works out and hangs out with her girlfriends at the gym. But really she's just… weird. And her paparazzi-posing is taking on a whiff of Kardashian.
Also: three people were arrested at Swifty's Rhode Island mansion for throwing beer bottles at the house and then screaming obscenities at the police. Classy!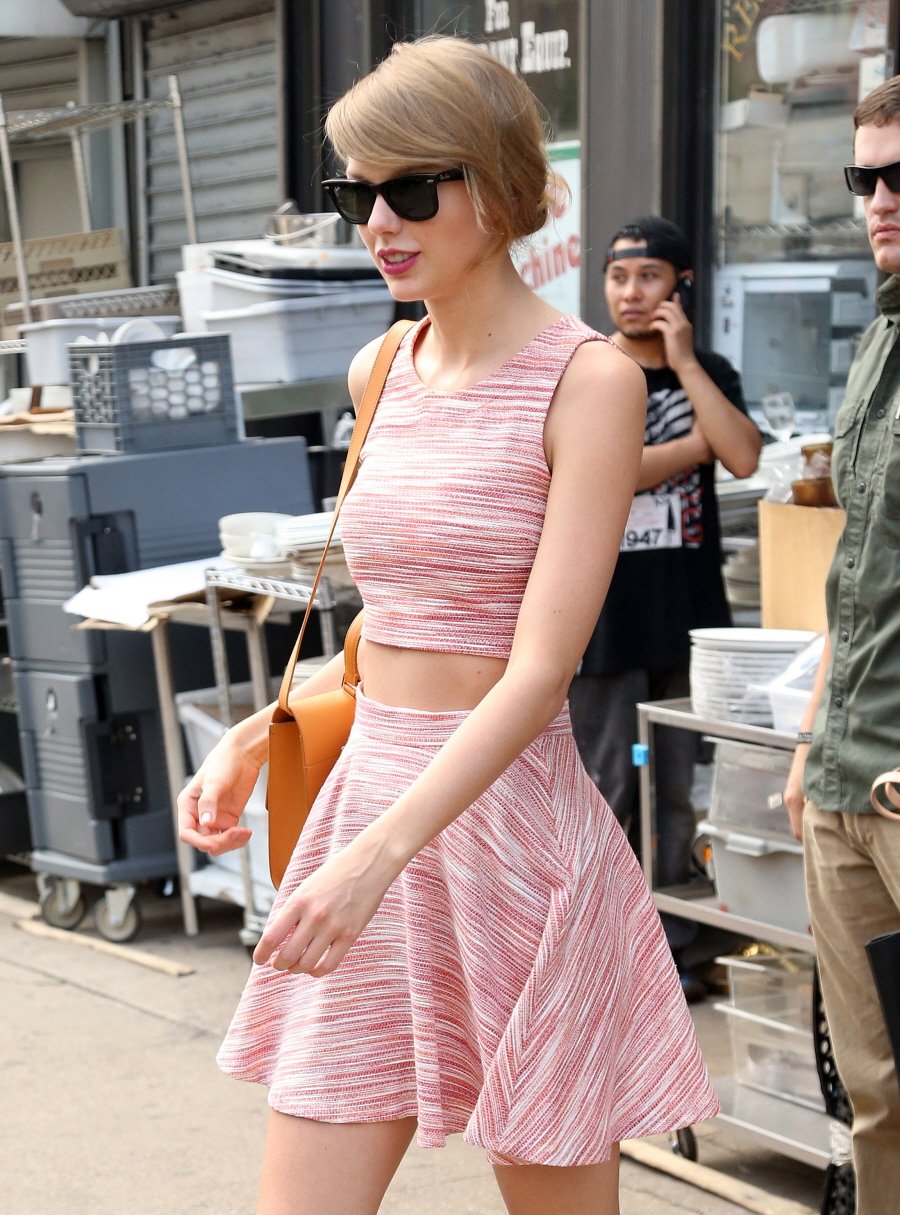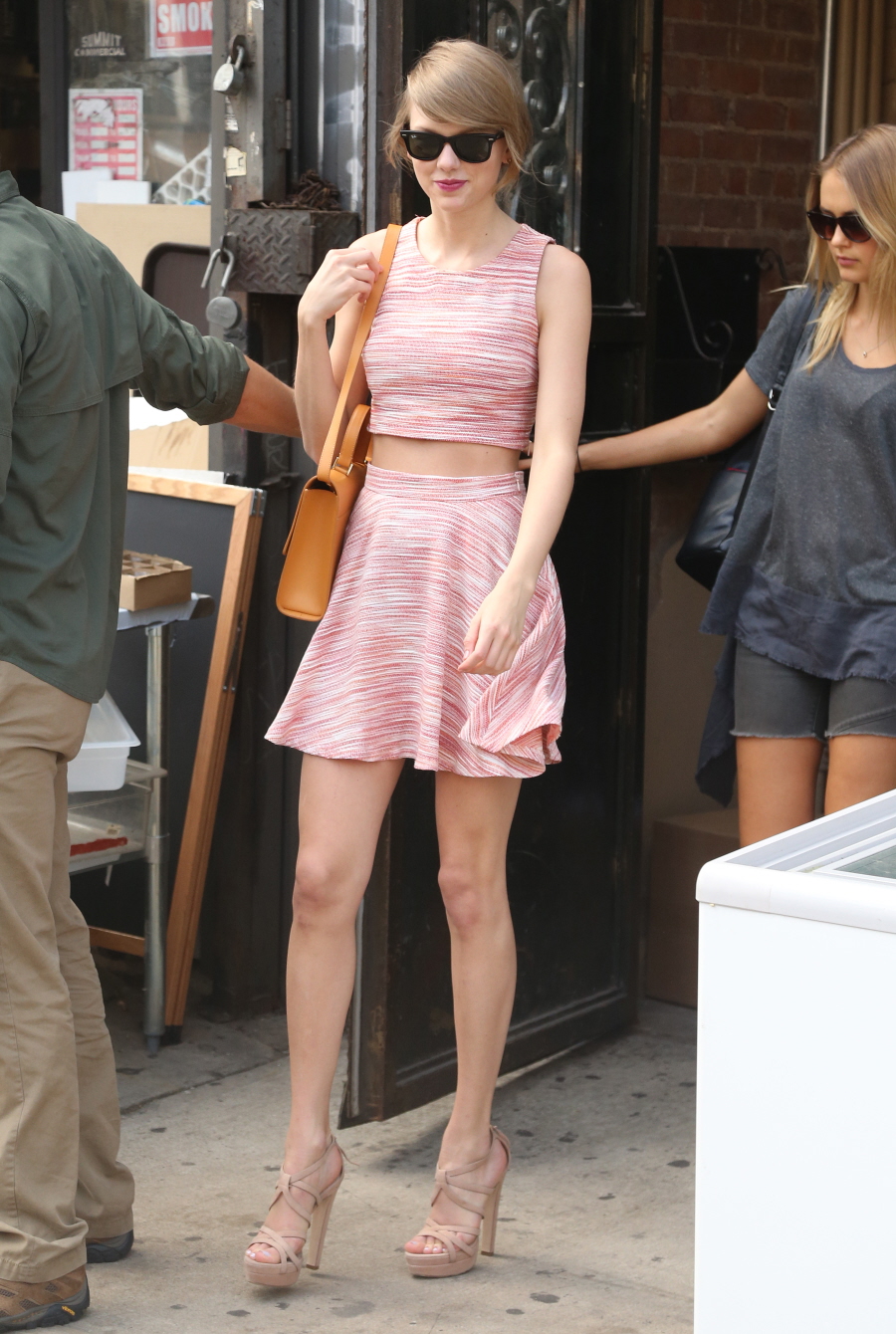 Photos courtesy of Fame/Flynet.