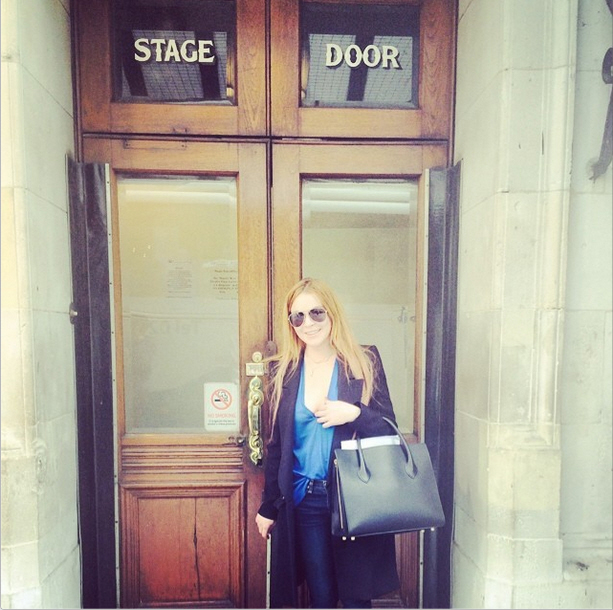 Dear Great Britain: I'm still very, very sorry that America's Grand Dame of Crack Shenanigans has washed up on your shores. That being said, HAHAHA, I'm not sorry at all. Enjoy her! In today's episode of Crack Shenanigans: The Cracken Is Her Generation's Meryl Streep, Part Bajillion, Lindsay Lohan is still trying to convince everyone that she FOR REAL got a part in a West End play. She keeps claiming she got hired to do David Mamet's Speed-the-Plow. And then over the weekend, she posted the header photo to her Instagram with this message, "At work! First day.. Read through."
So… that happened. But is Lindsay just throwing crack lie on top of crack lie, hoping it will all be cracktastic in the end? As The Daily Beast pointed out, there has been no announcement of Lindsay's casting in this or any play. There hasn't even been an announcement about a revival of Speed-the-Plow. As The Daily Beast summarizes, "So either Lindsay Lohan really is going to star in a new production of Speed-the-Plow in the West End, or she is entertaining a very grand and very sad delusion." WHICH IS IT?!
According to CB reader/commenter Ctkat1, Lindsay is actually standing in front of the door to Her Majesty's Theatre, which is currently running daily shows of Phantom of the Opera… until April 2015. So… yeah, Lindsay is lying her ass off, correct? Like, really blatant lies and really off-putting delusions.
Meanwhile, there are some UK tabloid reports that LL and Kate Moss got into a fight at the Chiltern Firehouse. LL has been in and out of the Chiltern Firehouse day after day, night after night, for weeks now. Kate Moss has popped in as well, so it's possible they were there at the same time. According to onlookers, "The argument went on for a while, and Kate seemed extremely annoyed with Lindsay." Kate was apparently upset with LL for contacting her husband Jamie Hince. Dear Kate Moss: while I don't doubt that you could take down the Cracken, please don't even bother. She's not worth the effort.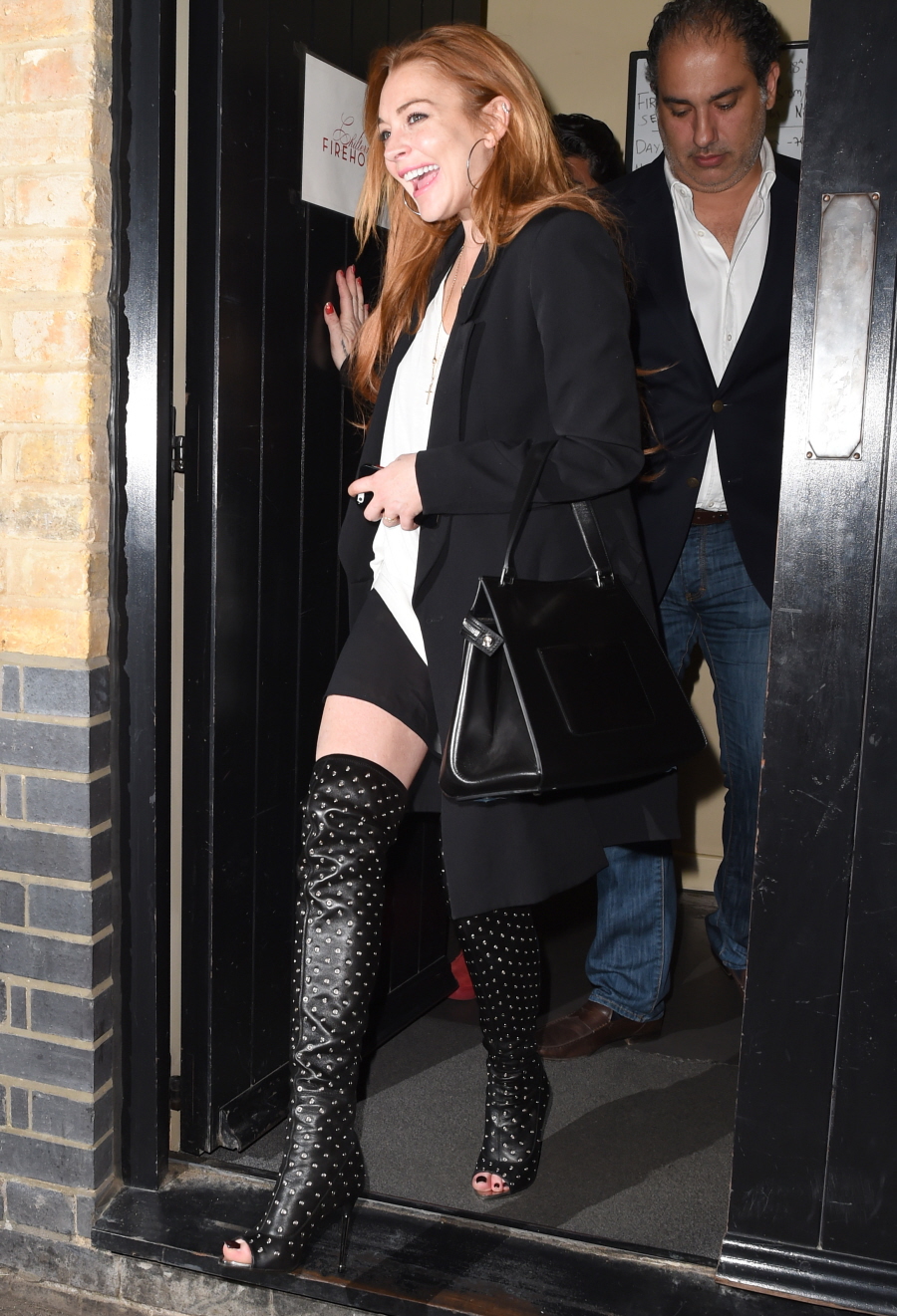 Photos courtesy of LL's Instagram, WENN.