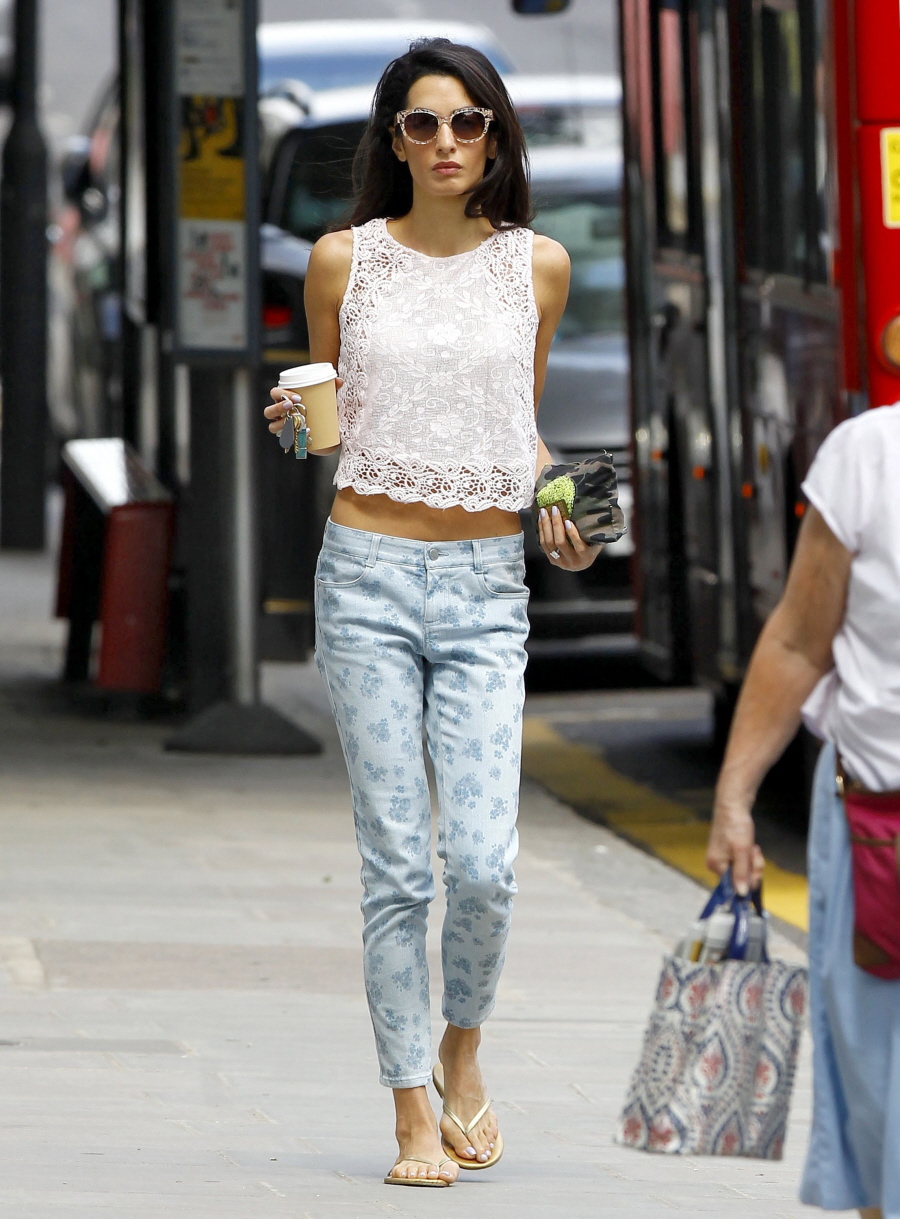 Amal Alamuddin is on holiday again. She vacations more than Duchess Kate!! And that's a really high standard to beat. George Clooney whisked away Amal to Lake Como several days ago, and there were some exclusive photos making the rounds of Amal in white, checking out wedding locations (supposedly) with a suit-clad George. You can see the photos here. What is it like to plan a wedding with George Clooney? I mean that literally – what is it like to plan that kind of event with George's input and his demands? Do you think he's easy-going about the wedding plans or is he going all groomzilla? I'll give him some credit and say that he's probably more easy-going than Kanye West.
According to all of the reports about George and Amal's Como vacation, they "took a romantic stroll around Lake Como while searching for a spot to host their September wedding… Afterwards, they boated to the posh Grad hotel Villa D'este in Cernobbio village for dinner." So maybe Venice isn't going to be the location after all? I'm glad. What's the point in marrying a dude with a beautiful mansion on Lake Como if you're not going to use that location for your wedding?
People Magazine says that Amal's mom was staying at Clooney's villa this weekend as well. A source says, "They were outside, and Amal and her mom were smiling. It was going pretty great. Amal's mom left the next day, and at the airport they just looked so happy." That's something I bet George is very good at – charming potential in-laws. He'll work it like an Oscar campaign. Anyway, People Mag ended their story with this eye-rolly quote from a "source" (totally NOT George's publicist, mmkay?): "George and Amal looked very much in love all weekend. They were all smiles, holding hands. There was an air of romance."
Last thing – some of you already discussed this in some comment threads, but George's aunt Starla Clooney spoke to The Daily Mail about George and Amal's engagement. You can read the piece here. It doesn't sound like she knows her nephew very well, especially since she thinks Brad Pitt is going to be his Best Man. Er… no.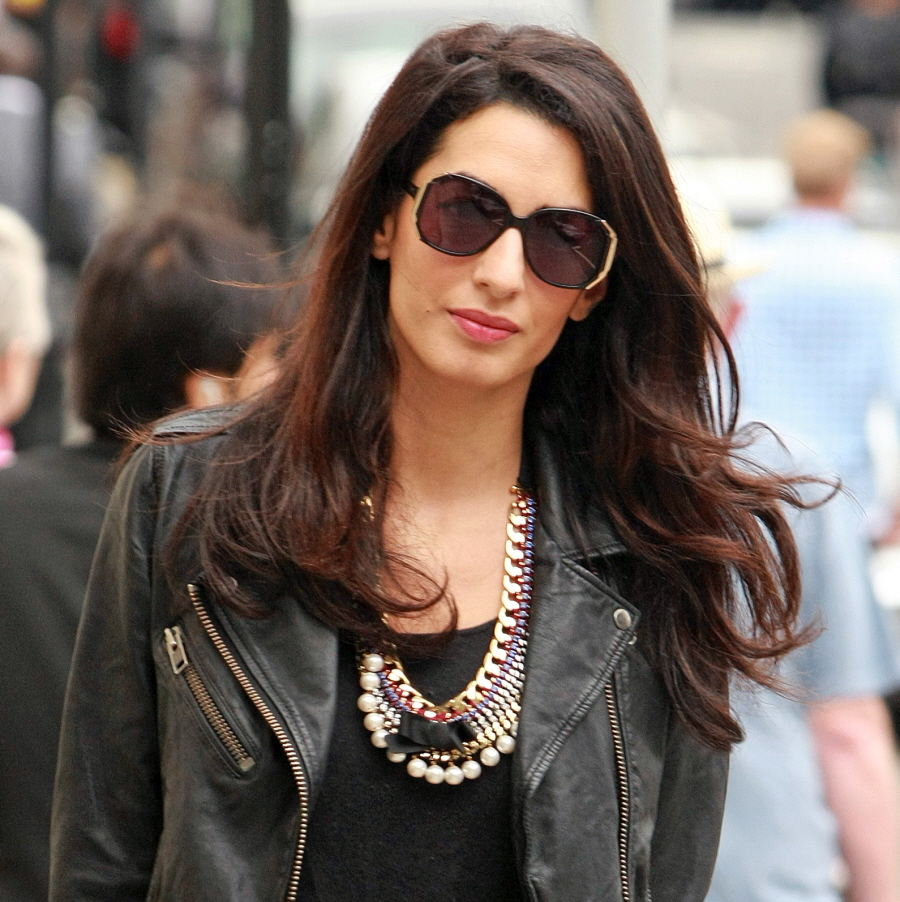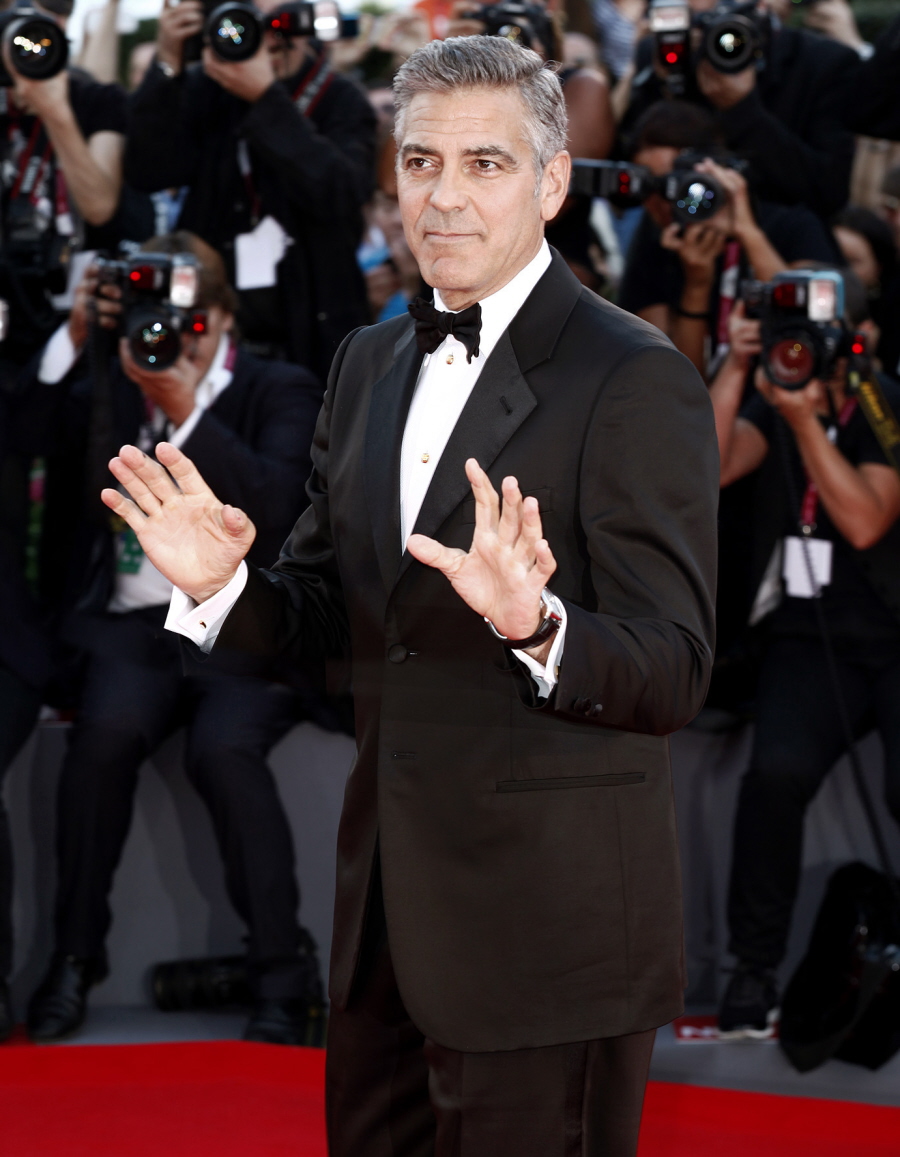 Photos courtesy of WENN, Fame/Flynet.