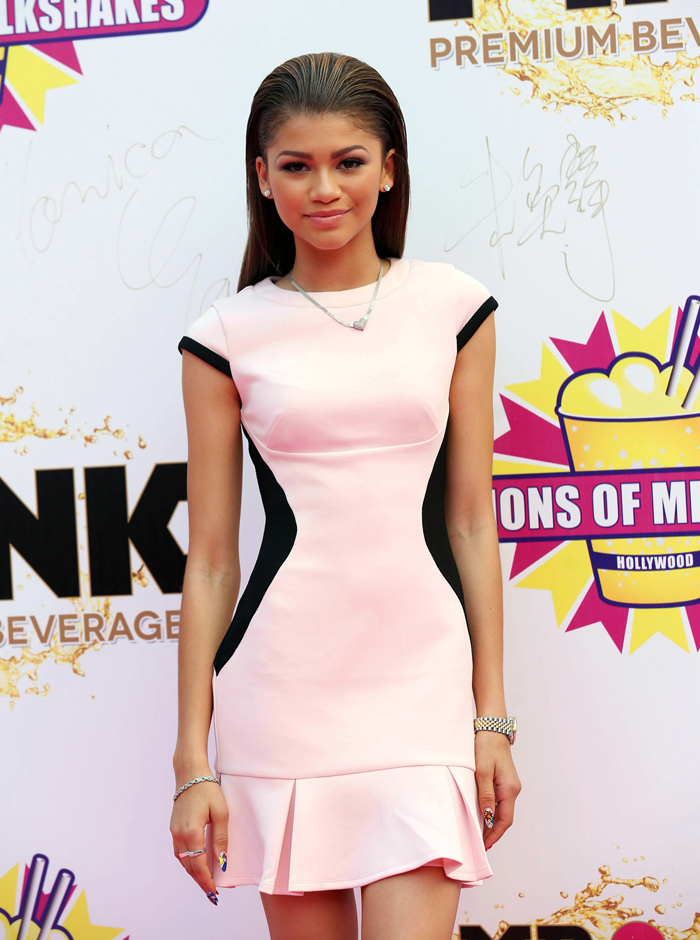 Last week when I wrote about Zendaya Coleman landing the role of Aaliyah, I figured it was a one-off story on the topic. Why? It's a freaking Lifetime movie. This isn't a major theatrical release or a small indie film that will play in LA and NYC or even on VOD. Still … the buzz hasn't stopped, and a lot of it is very negative. Zendaya already addressed the criticism on Twitter, but it must be difficult to deal with heavy backlash to a casting decision. Zendaya is used to the Disney spotlight, but she only 17 years old. This process must be rough.
Lifetime has stated that the biopic will detail Aaliyah's relationship with R Kelly, which … could be potentially awkward. Aaliyah's family is all upset that this will be a Lifetime release. They vow to "torpedo" the use of Aaliyah's music in the movie. Online commenters have spoken up about Zendaya's light skin. She's half black, and some people question whether she's dark enough to play Aaliyah. And this conversation just grew very uncomfortable, right?
TMZ caught up with Zendaya at LAX and asked her about the skin color controversy. Her father, Kazeme Ajamu (who is African American), was there too:
All the haters saying Zendaya isn't black enough to play Aaliyah can chill out — her dad says she'll be baking in the sun to prepare for the role.

Zendaya and her father were at LAX talking about her role in the upcoming Lifetime movie — and even addressed the criticism that she's too light skinned to portray the late singer.

"A lot of people say I'm not black enough. Half black is just enough. It doesn't matter what color you are, it's about how you portray the character. For those that don't know, Angela Bassett and Tina Turner, they look nothing alike but she was that character so I think that's what it's all about."

Her dad/manager says:

"They're shooting this in the summer. She'll get dark enough."

Pretty clear he's making a joke, but … funny?
[From TMZ]
I'm not going to jump all over Zendaya for what she said. Zendaya and her dad were both very polite to the paps. TMZ was trying to start something by bringing the topic up. They love to catch celebrities unaware to get their "candid" reactions, but Z and her dad were well versed and handled the paps well. Zendaya is already being attacked on Twitter, and it isn't pretty.
Here are some pics of Aaliyah from 2001:
Photos courtesy of Fame/Flynet, Getty & WENN