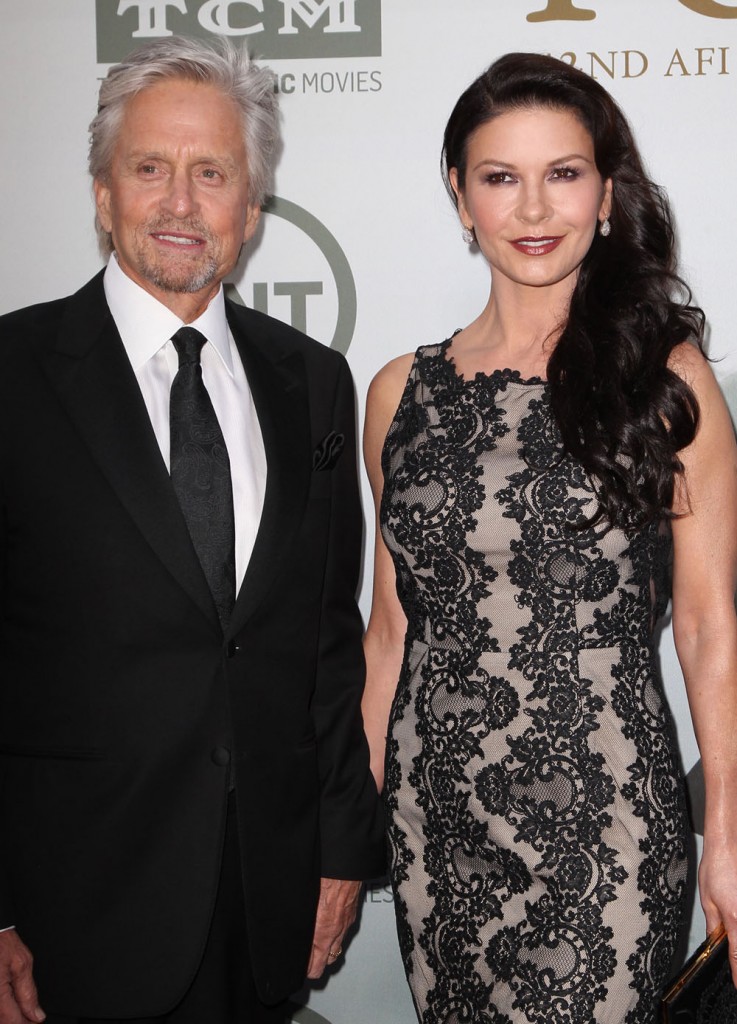 Michael Douglas, 69, has an essay-type interview in the latest People Magazine, the issue that inexplicably features Derek and Julianne Hough on the cover. The Douglas article reads like life advice from a wise older actor, which makes me remember that Douglas' dad, Kirk, is still with us at 97. The journalist mentioned that Michael was headed to an anniversary party that night for his dad and his stepmom, Anne Buydens. Anne and Kirk have been married 60 years!
Getting back to Michael, he seems to have reunited with Catherine Zeta-Jones, and the two of them were seen out at an event together just last week. Michael references his reconciliation in a roundabout way, couching it in advice about cherishing your partner and putting time into a relationship. He also talks about his children and about his regrets with his oldest son, Cameron, 35, who is currently serving time in prison for drugs offenses. It's an interesting read.
On being an older dad
I don't know many parents my age who've got kids this age. I don't say you have to go to my extreme, but there's nothing wrong with guys having kids in their 50s. In the early stages [of one's life], ambition rules. Having children takes a lot of time to do properly, and sometimes people spread themselves too thin. [Dylan] turned 13 last year and I could not ask for a more lovely son and daughter [Carys, 11]. They are perfect.

On his marriage
You can never take your marriage for granted. It goes to the idea of where you spend your energy and attention: do you spend it with strangers, trying to show everybody how nice you are? Or do you cherish your partner and really don't worry about other people?

A lot of it has to do with age. When you've accomplished a certain amount in your career, you're not so focused on your ambitions. It makes you appreciate – and hopefully you do that sooner rather than later – the value of your partner. Like a lovely orchid, or anything else that's nurtured, marriage prospers ad grows, but if it's ignored, it withers.

You also have to be careful because kids are all-consuming. Kids have no sense of boundaries yet. You can exhaust yourself with the energy you put into your children so there's none left for the two of you. It's a dangerous seduction you call into, with the best intentions. You have to watch that one.

On being an attentive parent.
If you're talking about drug issues, you do whatever you can before they turn 18. Whenever it takes. Don't hesitate. After they turn 18, you have no control anymore. However difficult it might be, if it looks to be a real issue, then you almost have to go for overkill.
[From People Magazine, print edition, June 30, 2013]
My dad is 69 and I can't imagine him having kids that are the same age as my son. He's a wonderful grandfather, don't get me wrong, but that's limited to small doses. It's a lot of work to raise kids and I can imagine it would be trying for older people. Having children is much less taxing for the insanely wealthy though, I'm sure.
You can really sense the regret in this interview, and I get the impression that Michael blames himself for how Cameron turned out. He's probably thought about it countless times, what could he have done differently, what kind of man would Cameron be if he would have been more present in his life while Cameron was growing up? Michael has another chance with his two kids with Catherine and it sounds like he's cherishing it.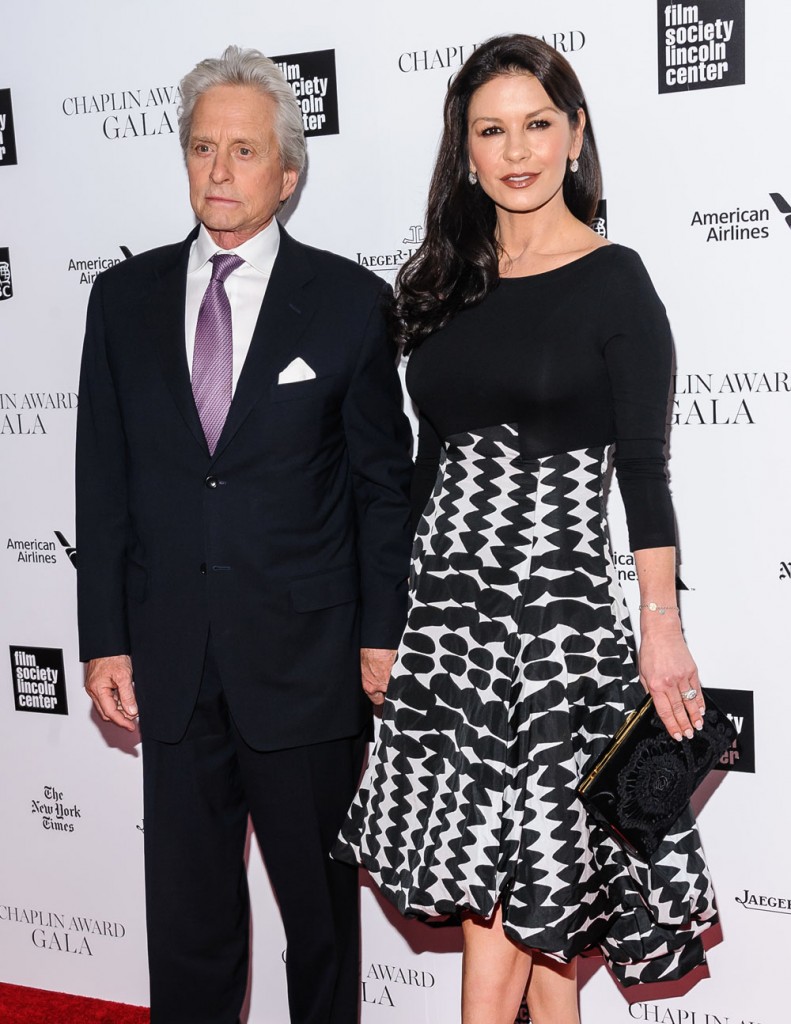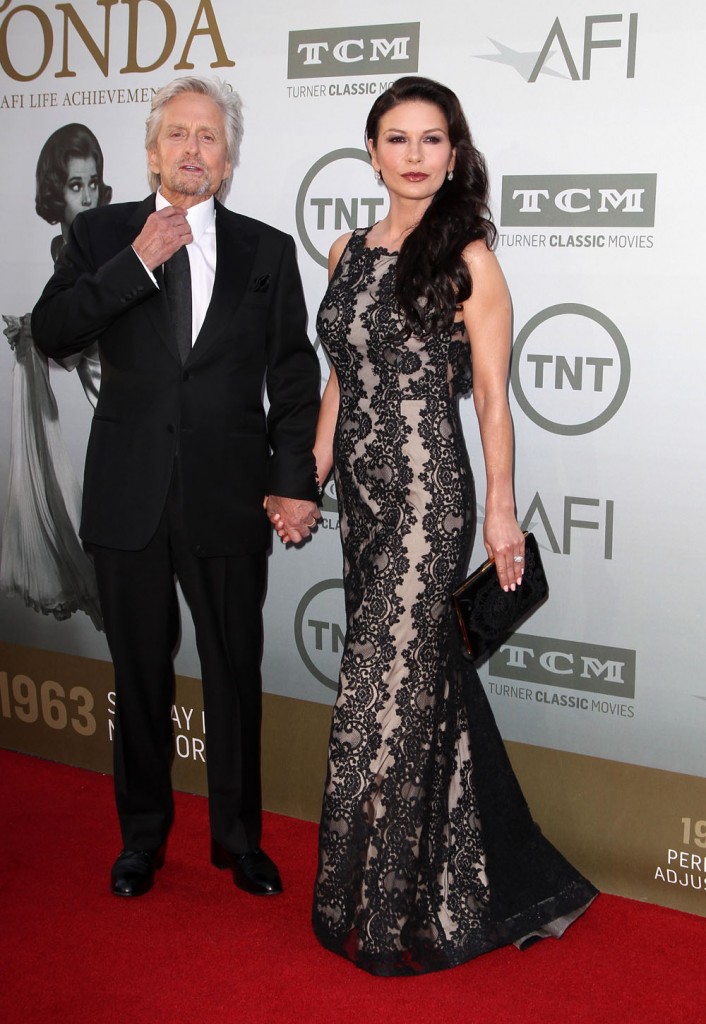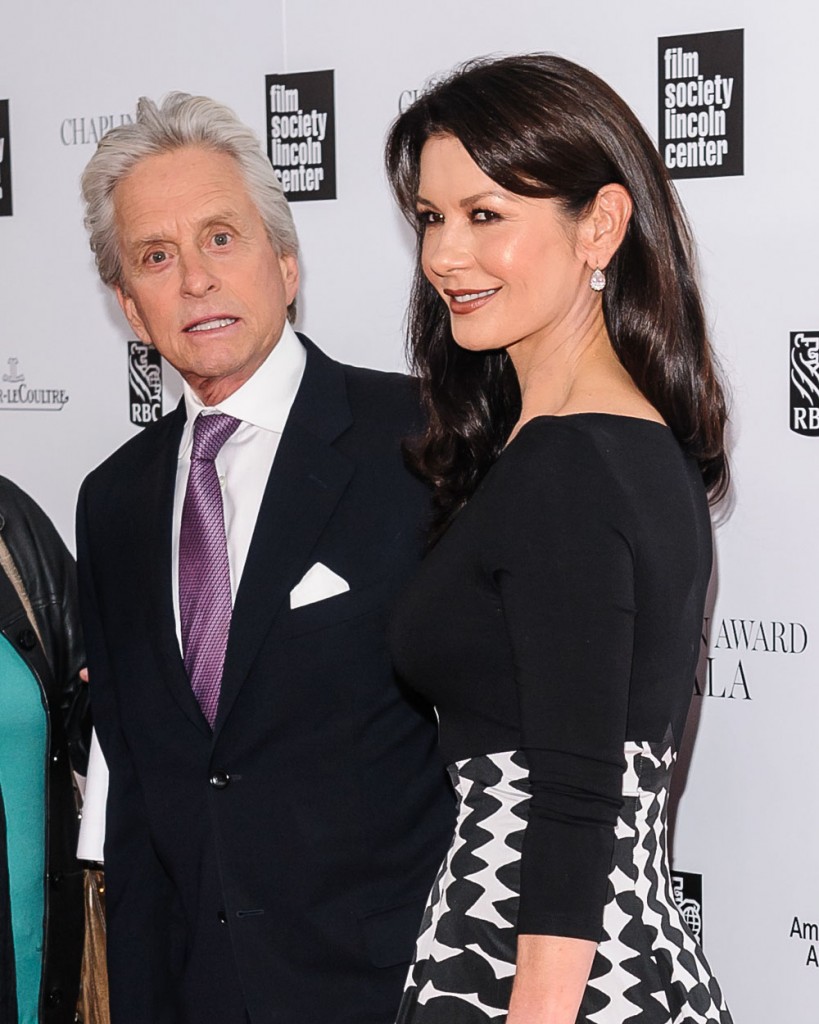 Michael Douglas and Catherine Zeta-Jones are shown on 6-5-14 and 4-18-14. Credit: WENN.com