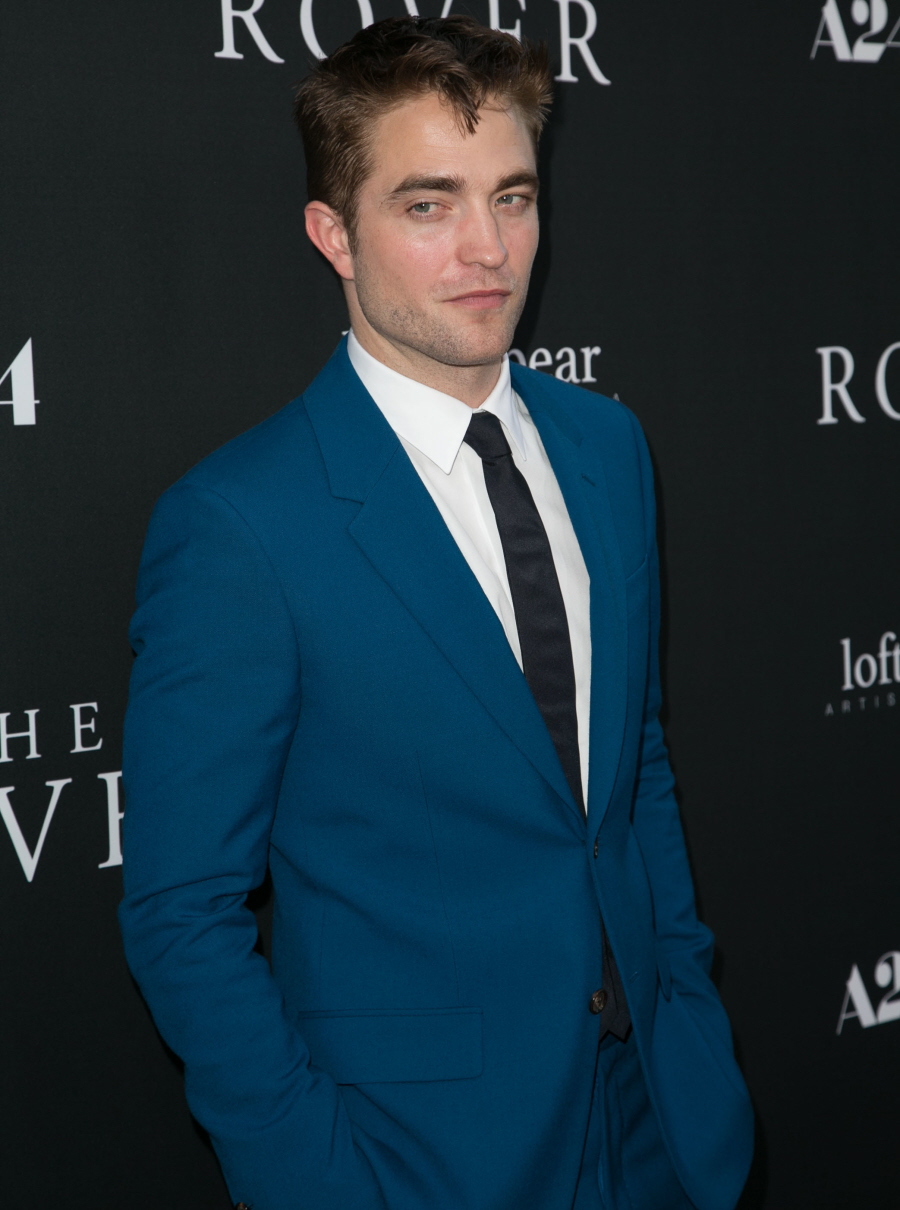 Robert Pattinson got the best reviews of his life for his work in The Rover. It premiered in America last week, and got a limited release two Fridays ago. Apparently, the film "bombed" although… I mean, if we're comparing it to the major releases, then yes, it bombed. But it's a small, indie movie that might benefit from some old-school word-of-mouth. Or it could just be that this has nothing to do with Rob and Guy Pearce and people are just tired of apocalypse-themed movies and TV shows. You know? We get it, the end is coming. Enough!
Anyway, Rob has been his charming self throughout the promotion. He always gives good interviews, and he's managed to barely reference Kristen Stewart throughout the promotion. When asked about his friendships, Rob said to one outlet: "I think loyalty is probably the most important trait in a friendship. It's definitely very important." Which everyone thinks is about Kristen. But I don't think he was making a pointed comment at all. Whatever. Anyway, Sparkles has a new interview with The Telegraph, which you can read here. Some highlights:
His anxiety: "I would love to go into therapy but it makes me too anxious…. I've been talking to a lot of people about it and I don't know. I kind of like my anxiety in a funny sort of way and I like my peaks and troughs. Luckily depression never lasts long with me."

The rumors about Indiana Jones, Star Wars: "They don't come into my orbit and I don't really see myself in a lot of mainstream parts. I've never been part of the group that gets these roles."

He likes living in America: "I spent two months in England last year which is the longest I've spent there in six years, which was nice, but I always go back to England at Christmas time and get so depressed that I'm glad to get back to Los Angeles. I've really grown to like L.A and I guess it's my home at the moment."

Living in smaller places: "I had this great house which I bought four or five years ago," he says. "It was incredible, absolutely completely crazy. It was like Versailles, with an incredible garden, but I just stayed in one room. I sold it because I suddenly realised I'm not quite old enough to be dealing with plumbing and stuff. So I spent about six months borrowing peoples' houses, which was nice. Now I'm renting a place which is much smaller."

He doesn't have any clothes: "I've started wearing the same thing pretty much every day like a uniform. I haven't taken this jacket off for weeks. It's ridiculous. I don't understand how I don't have any clothes. I've basically stolen every item of clothing that anyone's ever given me for a premiere but in my closet there are literally about three things. I'm sure there's some kind of random storage box full of them somewhere."

Wait, WHAT?! He was romantically involved with his co-star Stewart for three years but the romance ended when she reportedly had an affair with her Snow White and the Huntsman director Rupert Sanders. He is currently dating model Imogen Kerr although he politely declines to talk about his romantic life.
That's interesting that The Telegraph slid in that ID on Rob's "girlfriend." I wonder if he confirmed that off the record, or if it was an assumption on The Telegraph's part. Imogen Kerr is the blonde he was photographed with back in May – go here to see those photos. She's pretty, I guess. And she's not Katy Perry. Personally, I tend to think he's single-ish these days, meaning he's hooking up with different ladies but none of the relationships are serious. But I shall anxiously await the Twihard Proof!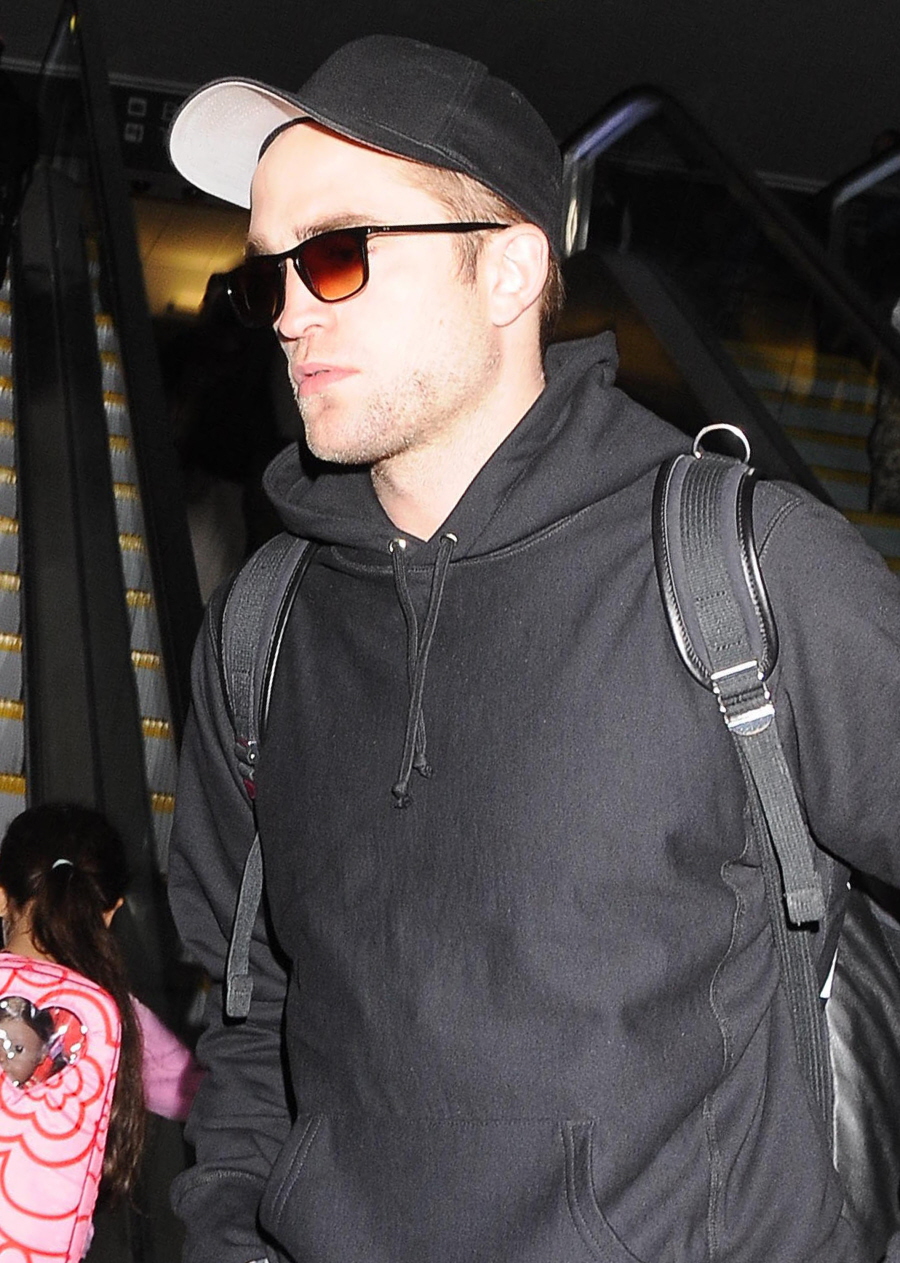 Photos courtesy of WENN, Fame/Flynet.