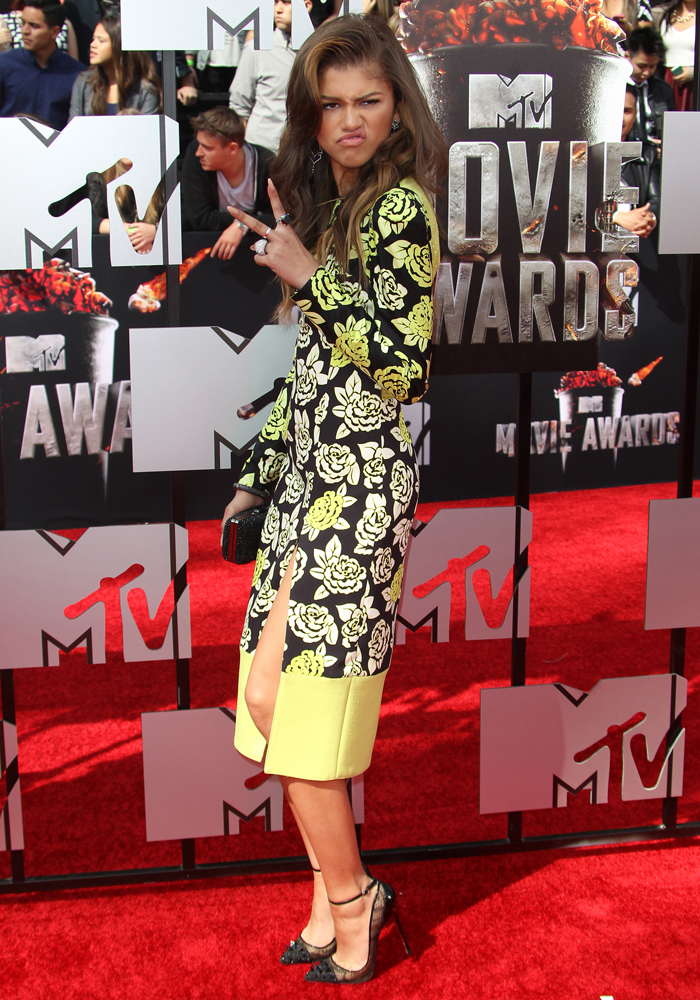 Zendaya Coleman is one of my daughter's favorite popstars/actresses right now. Z is a Disney Channel darling who starred on several seasons of Shake It Up! where she sang and danced. My girl was so upset when Zendaya went home in second place on DWTS a few seasons ago. Zendaya is 17-years-old and has a very bright career ahead of her …. as long as she avoids the usual child star trappings. Zendaya is one of the good kids (with really cute, age-appropriate style), and I worry about her falling into the clutches of Wilmer Valderrama when she turns 18. He likes to swoop in for the Disney girls.
Anyway. Zendaya has beat out the competition to play Aaliyah in a biopic. I still remember when Aaliyah died in 2001. She had gathered up a handful of top 40 hits and was on the cusp of superstardom when she died at 22. That tragedy turned her into a legend, and now Lifetime is adapting a biography of the singer. Zendaya will record four of Aaliyah's hits as well:
Singer-actress Zendaya is set to star in Lifetime's original movie Aaliyah: Princess of R&B (working title) about the life of the late actress and R&B artist Aaliyah, who died in a plane crash in 2001.

Zendaya will record four of Aaliyah's songs for the film, based on the bestseller Aaliyah: More Than a Woman by former Time Magazine music editor Christopher Farley.

Known to most by only her first name, Aaliyah Dana Haughton made her debut on Star Search at age 10 and was only 22 years old when a plane carrying her and some of her video crew crashed after taking off from a Bahamian runway. The film will depict her journey and rise to fame.

Like the young star she will portray, Zendaya has delved into both music and acting and even landed the runner-up spot on season 16 of Dancing With the Stars. After starring on the Disney Channel series Shake It Up! Zendaya released her self-titled 2013 debut full-length album. She is also set to star in the upcoming Disney Channel original series "K.C. Undercover" and the Disney Channel original movie Zapped, which premieres this summer.

Aaliyah:Princess of R&B will be produced by Aaliyah Productions, Inc. with Howard Braunstein and Debra Martin Chase serving as exec producers. Bradley Walsh will direct from Michael Elliot's script.

The telefilm will be filmed this summer and is slated to premiere in the fall.
[From Variety]
Do you think Zendaya can pull this role off? It's only a Lifetime movie, but it will probably gather good ratings since Aaliyah's memory is strong. Twitter is abuzz with both positive and negative reactions to Zendaya's casting. I hope she has thick skin. Zendaya is pumped about scoring this role and tweeted her enthusiasm.
She's been an inspiration and influence in my whole career, her talent still shines brighter then ever, all I wanna do is honor her

— Zendaya (@Zendaya) June 16, 2014
Show how much she accomplished in only 22 years….she's beautiful inside and there will never be another Aaliyah, I just hope to share her

— Zendaya (@Zendaya) June 16, 2014
I'm just a 17 year old girl who got cast to play one of her biggest inspirations #positive

— Zendaya (@Zendaya) June 17, 2014
I haven't read the book that this biopic will be based upon. Do you think they'll delve into Aaliya's Queen of the Damned movie role? That costume was pretty NSFW.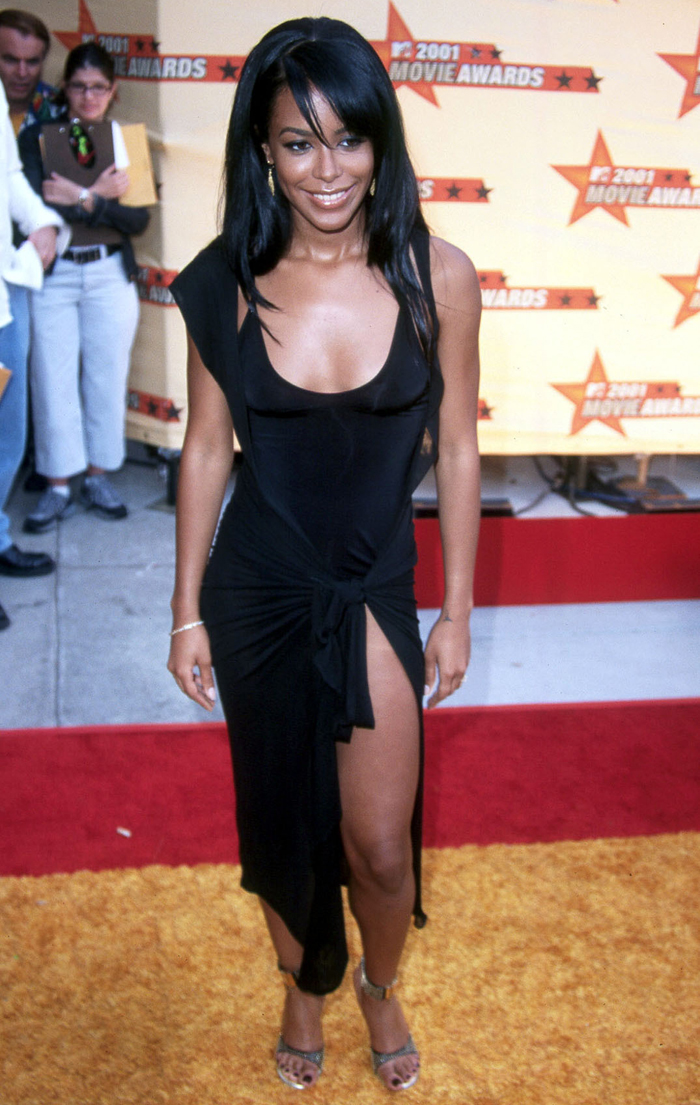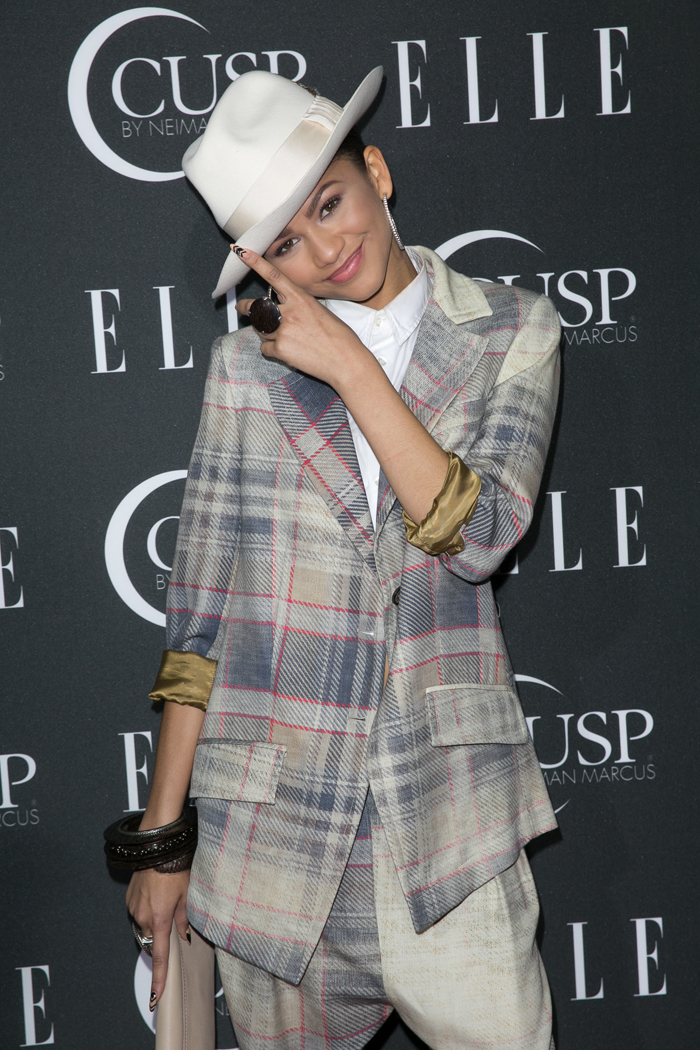 Photos courtesy of WENN