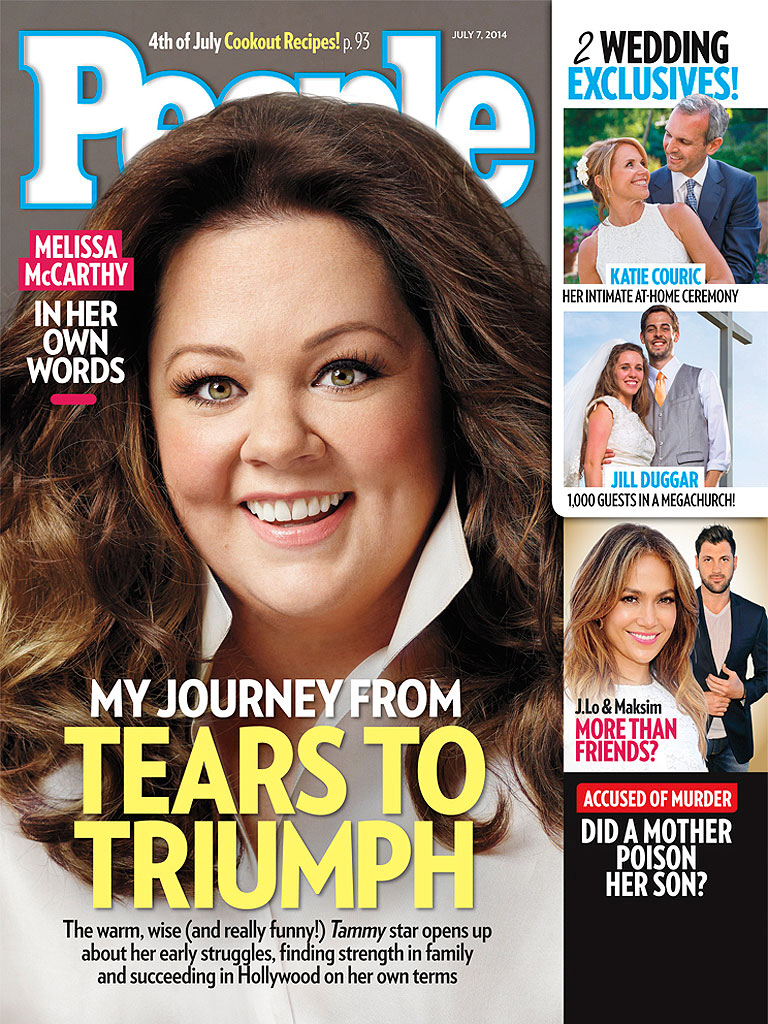 Melissa McCarthy covers this week's issue of People, and that pleases me to no end. Last week's People cover was Julianne and Derek Hough, for the love of God. Melissa is at least worthy of a People cover, and for the honor, Melissa talks bluntly about her self-image struggles, sexism, sizeism and making her way in Hollywood. You can read the full piece here, and here are some highlights:
Struggling with self-image: "In my 20s I used to cry about why I wasn't thinner or prettier, but I want to add that I also used to cry about things like: 'I wish my hair would grow faster. I wish I had different shoes … ' I was an idiot … It's a decade of tears."

Her comedy: "I'll do almost anything for a laugh. I'm completely delighted by people who think, 'I don't care what anybody else thinks, I look great in this, and I rock it and I love it.' It's such a delightful sort of confidence."

The criticism she still receives: "I've never felt like I needed to change. I've always thought, 'If you want somebody different, pick somebody else.' But sure, criticism can sometimes still get to me. Some things are so malicious, they knock the wind out of you."

An article referencing her as "America's plus-size sweetheart": "It's like I'm managing to achieve all this success in spite of my affliction … Would you ever put that in the headline for a male star?"
I've said this before, and I will keep saying it – I like Melissa so much, and I love that she's found a way to succeed in Hollywood. It's difficult enough being a woman in Hollywood, it's difficult enough for a female comedian to find work, and can you imagine how difficult it's been for Melissa? I'm glad that she's not glossing over the struggles she's had, internal and external.
PS… Can I say something about those f—king hideous bangs?! Good God, Melissa!!!!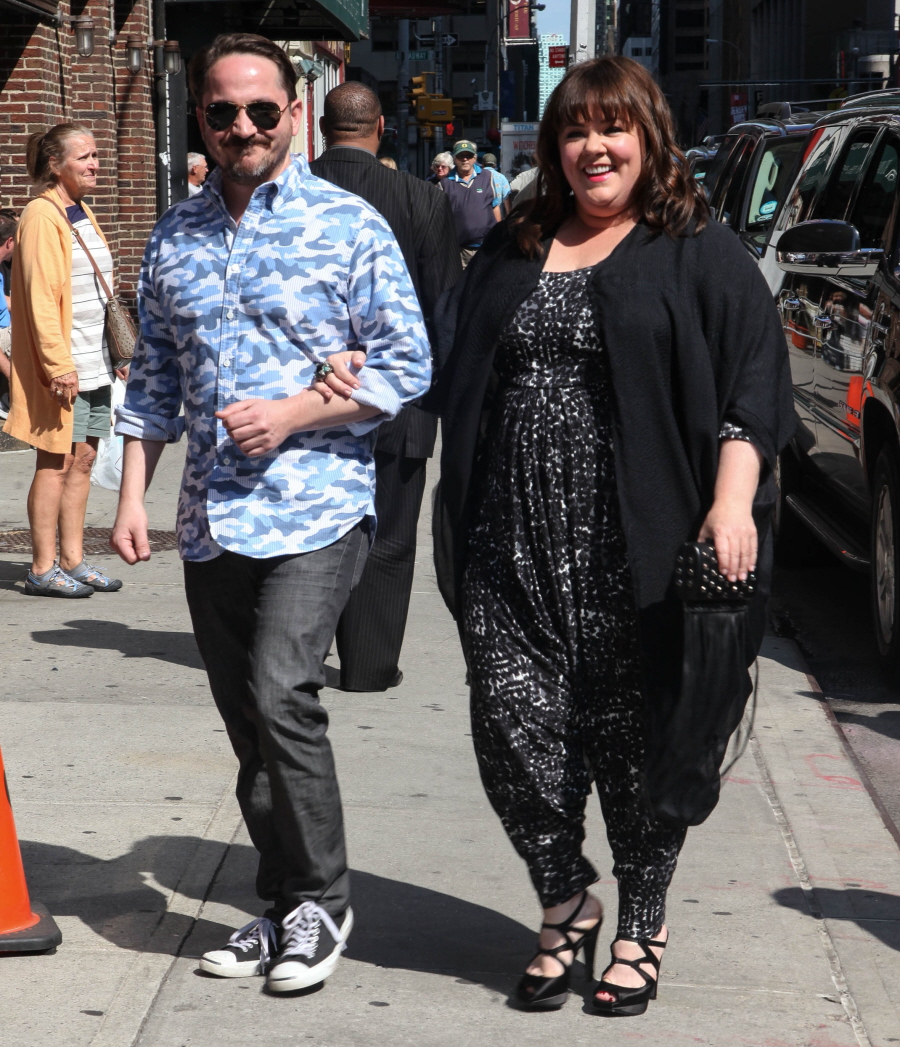 Photos courtesy of WENN, People.