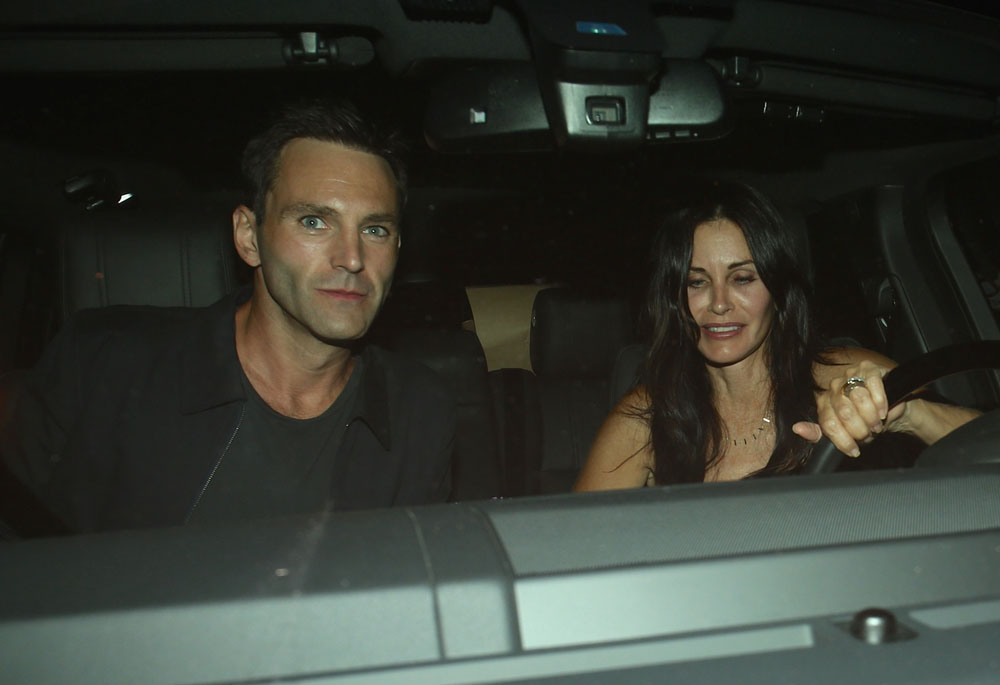 Courteney Cox, 50, has been seeing 37 year-old Irish musician Johnny McDaid for about 8 or 9 months. Johnny first came onto our radar in December, and he had been seeing Courteney for a couple of months at that point. The two seem serious and have been spotted out together quite a bit recently. They even went on vacation, to Turks and Caicos last week, to celebrate Courteney's 50th birthday.
Courteney was "coincidentally" photographed in her bikini on the beach during that vacation. We don't have those photos but you can see them on TMZ. She looks great. (I always wonder when I see celebrities on vacation if they ever try to write the trips off their taxes. They're 'working' when they're photographed at play too.)
These are photos of Courteney and Johnny out at La Scala for lunch yesterday in their sporty clothes and then hitting Craig's in West Hollywood for dinner last night. They look so sympatico, all in black and with their matching black hair. I just love seeing couples that look twinsy like this, and I'm not being sarcastic! The photo agency, Pacific Coast News, provided us with this close up of what looks like Courtney's engagement ring.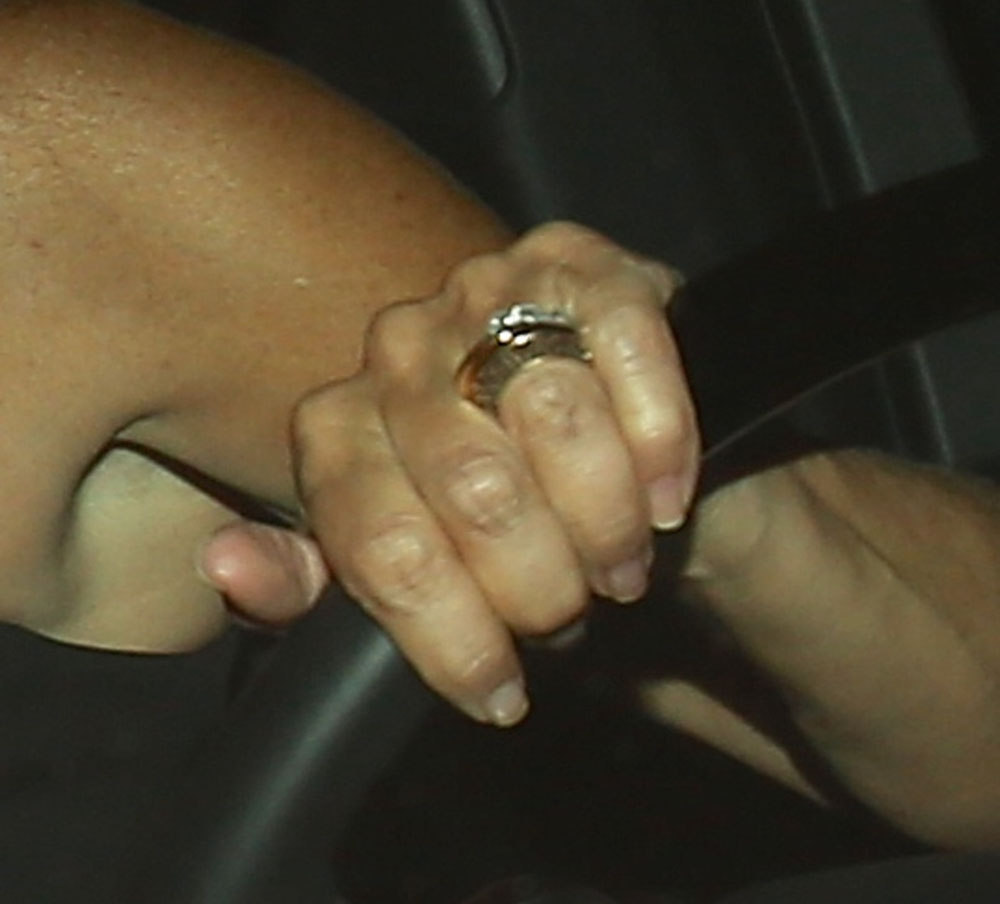 We've heard rumors about Courtney possibly being engaged for some time, and this isn't the first time she's been seen with a ring on that finger. Courteney told E! last week that the ring didn't mean anything, but it sounds like she got a little flustered.
She said "This is not…the question at hand!..That I've worn forever!" She also said "Don't look at my hands! They look horrible!" I bet she's engaged! We're not seeing two sets of photos of her on one day for nothing. I feel sad that she's not happy about her hands. I remember last year Courteney told Ellen that she gets her hands laser treated for age. That's not the only thing she does, but at least she's not lying about it.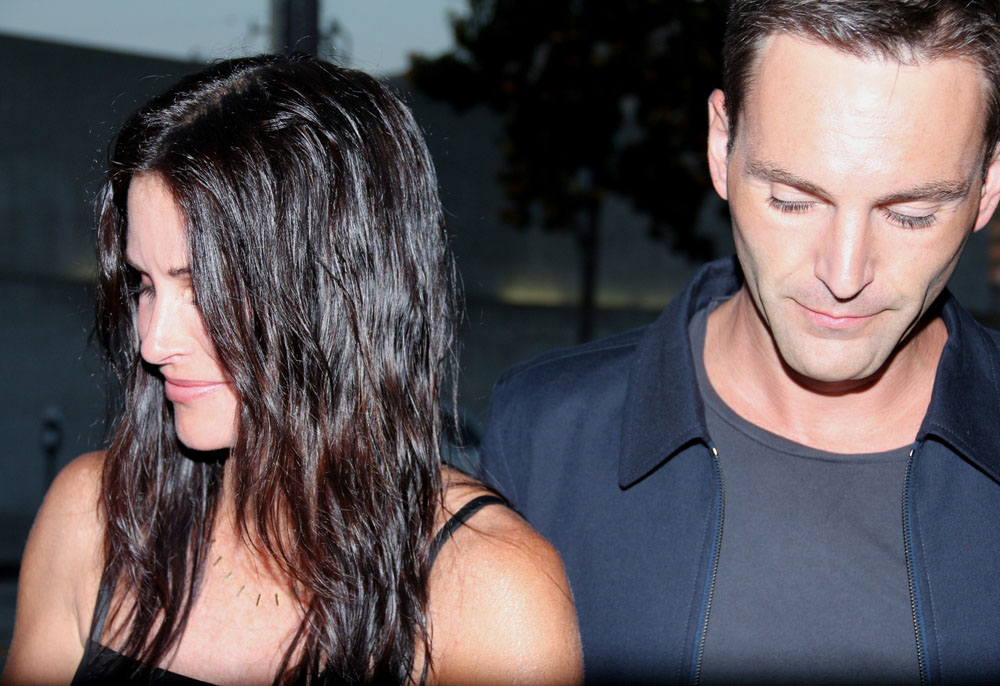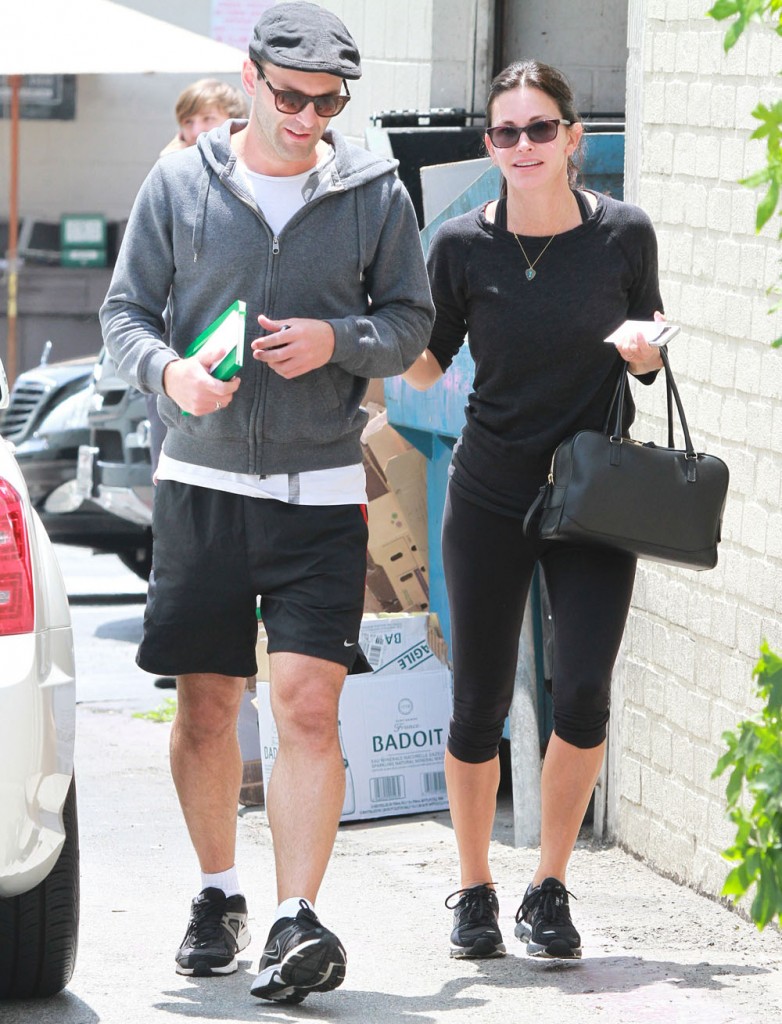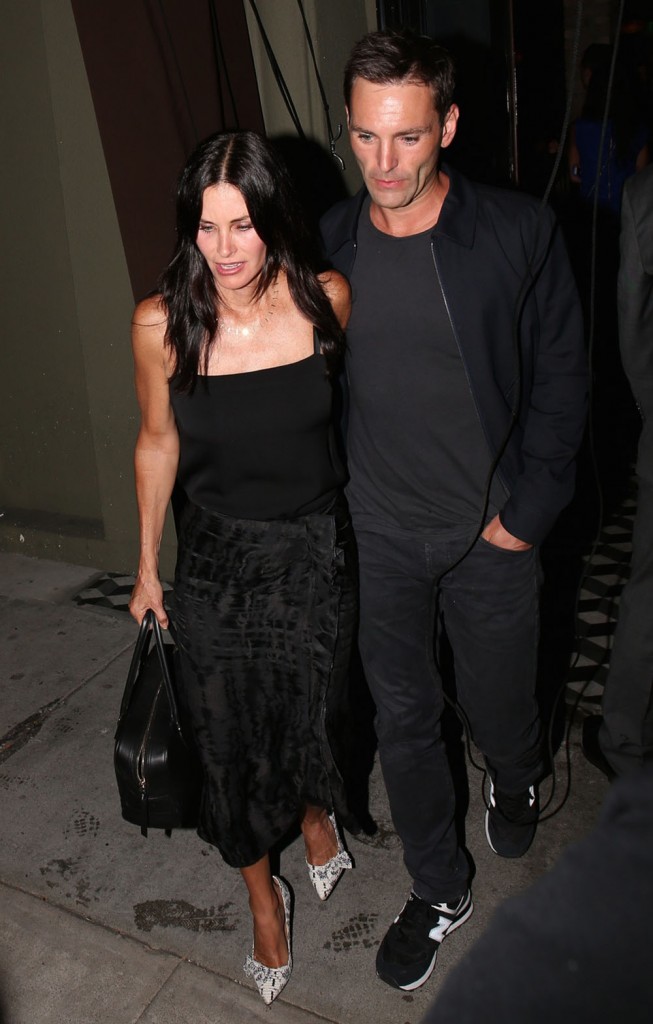 photo credit: Devone Byrd: PacificCoastNews and FameFlynet