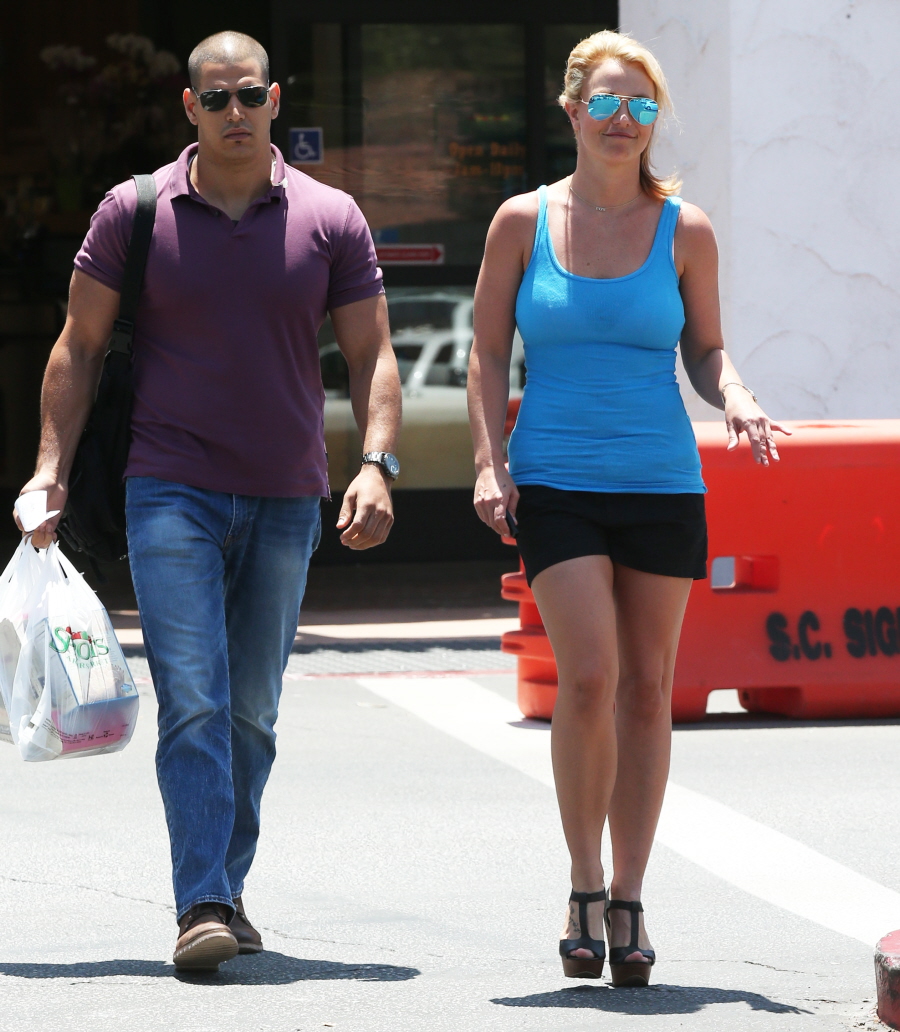 Here are some new photos of Britney Spears out and about yesterday in LA, stopping by a grocery store with her (HOT) bodyguard. I didn't even realize it, but it's been a while since we've seen Britney with "normal guy" Dave Lucado, her boyfriend of, like, a year I think? Well, there might be a reason why we haven't seen Dave. According to X17, Dave and Brit-Brit split up a few months ago:
Britney Spears and her legal assistant boyfriend, David Lucado, have broken up, according to X17Online. The "Toxic" crooner has been busy with her Las Vegas residency, which could have played a role in the couple's ultimate demise. A source told x17 the duo allegedly broke up "a while ago," but the singer has been "focusing on her boys after the break up."

Although the couple's breakup is said to have been amicable, Spears reportedly has been focusing all of her time on her children and her concerts. She hasn't released an official statement about the reason behind the split.
But! A source told The Daily Mail that Dave and Brit are still together: "It's not true, he's just away at the moment, and they're still a couple." I don't know what to tell you. I'm pretty sure Dave was Britney's date at Jamie Lynn's March wedding, so maybe Britney looked at Dave (as she chomped some gum) and said, "I wanna get married too!" and Dave freaked out. Or maybe Papa Spears didn't approve of Wild Card Dave – I get the feeling that Papa Spears has to approve of all of Britney's boyfriends. Or maybe they really are still together? *shrugs*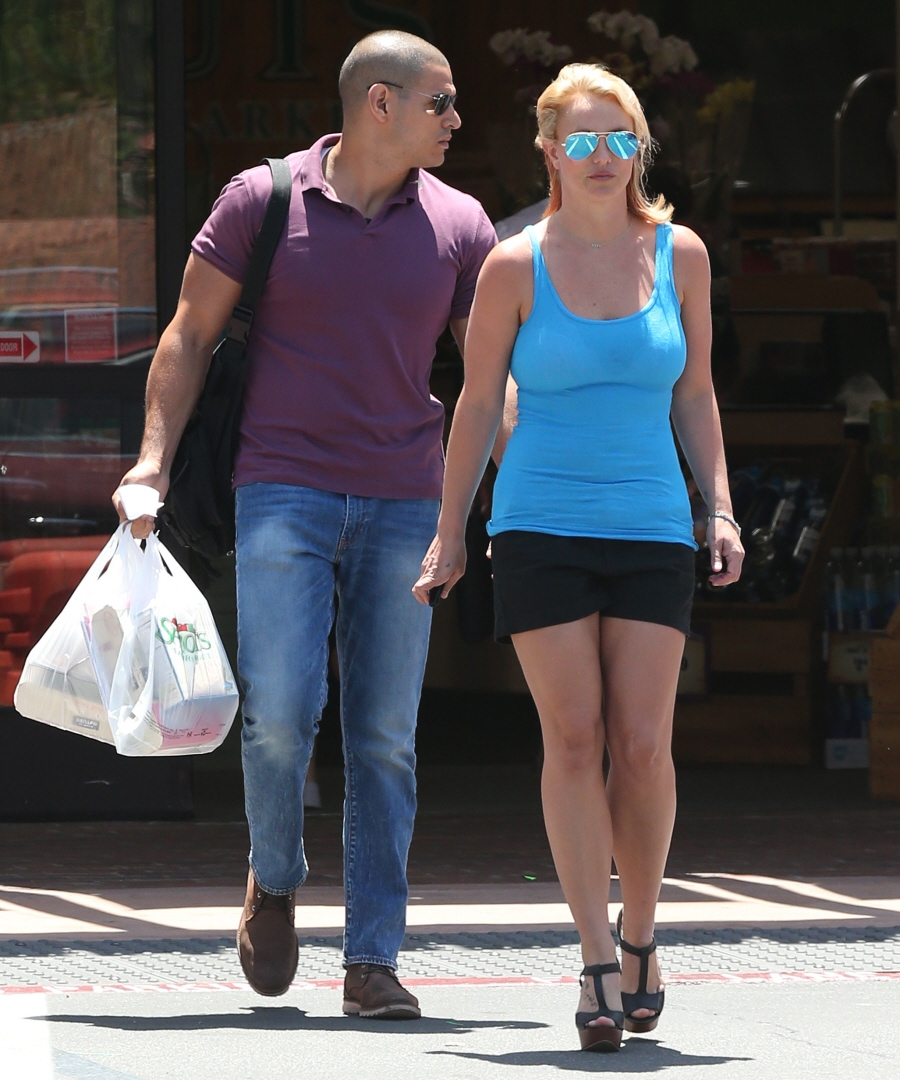 Photos courtesy of Fame/Flynet.