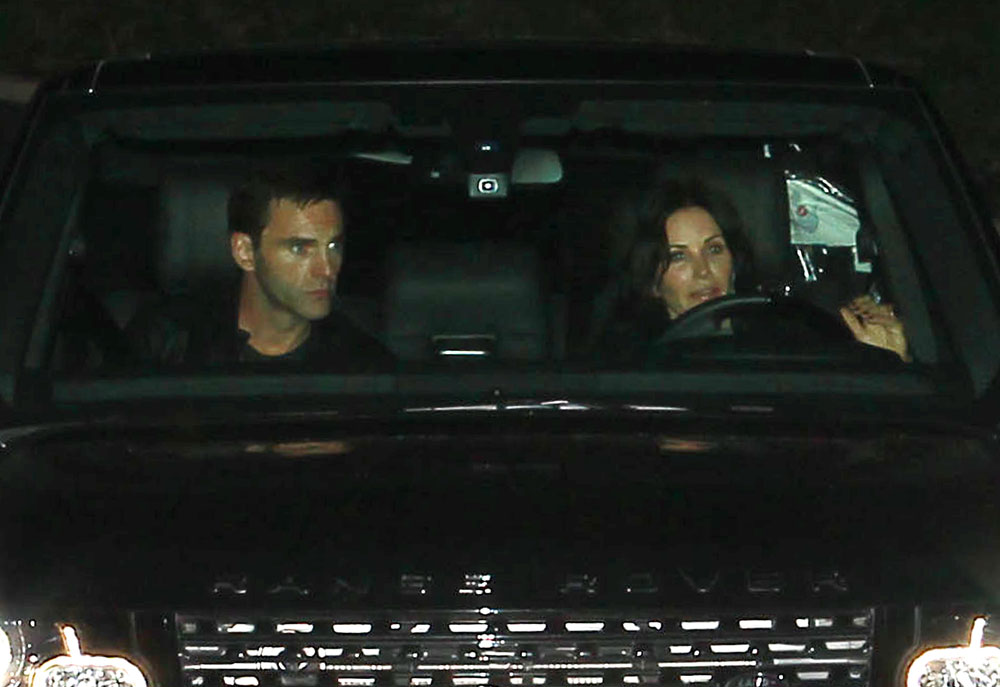 The photo above is of Courteney Cox arriving at Jennifer Aniston's holiday party over the weekend with a tall, dark and handsome guy. He happens to be music producer and musician Johnny McDaid, 37. McDaid plays guitar and piano and sings backup for Snow Patrol. He's also hot, Irish and has a great accent. You can see an interview with him here in which he talks about the specific equipment he uses to mix music. It's kind of a commercial, but I have to say I got a great impression of him. He comes across as down-to-earth and committed to his craft.
Anyway Johnny is supposedly seeing Courteney, he went as her date to Aniston's party, and the two were said to be holding hands there. I'm getting excited for Courteney and I hope this is happening for her. If you're wondering how she met the guy, there's an Ed Sheeran connection. You may remember that Ed Sheeran posed with Aniston over Thanksgiving. Well Ed is staying in Courteney's Malibu beach house for some reason, I guess he's renting it, and he's working with Johnny, so that seems to be how Johnny met Courteney.
Courtney Cox might have herself a new man, judging by the latest reports.

Cox, 49, showed up to pal Jennifer Aniston's holiday party on Dec. 8 with Johnny McDaid, 37, of the band Snow Patrol, sparking rumors of a budding romance.

The two arrived in the same car and according to Life & Style, "Courteney definitely looked like she was on a date … They were holding hands during the party."

Cox's ex-husband, David Arquette, revealed back in October that the actress had broken up with her "Cougar Town" co-star Brian Van Holt and is "with someone who loves and cares for her," per E! News.

New York Daily News adds that Cox and McDaid's mutual pal, singer Ed Sheeran, may be the matchmaker: McDaid has been working with Sheeran on his new music, and Sheeran is currently living in Cox's Malibu beach house.
[From The Huffington Post, other sources linked in text]
I didn't remember that David Arquette mentioned a couple of months ago that Courteney was seeing someone. That means that things are probably serious for her and that she's tried to keep the romance under the radar for a while. I don't want to see anyone calling Courteney a "cougar," although it seems inevitable given the title of her TV show. Her new boyfriend is in his late 30s, he may be younger than she is, but that's a perfectly reasonable age difference.
Also, you may have heard that David Arquette's longterm on-off girlfriend, Christine McLarty, is pregnant. That may be part of the reason why Courteney feels comfortable going out with her new man, or maybe they're just at a stage in their relationship where it feels stable. It's admirable how cordial David and Courteney have been during their divorce, and I hope that stays the case after this baby enters the picture.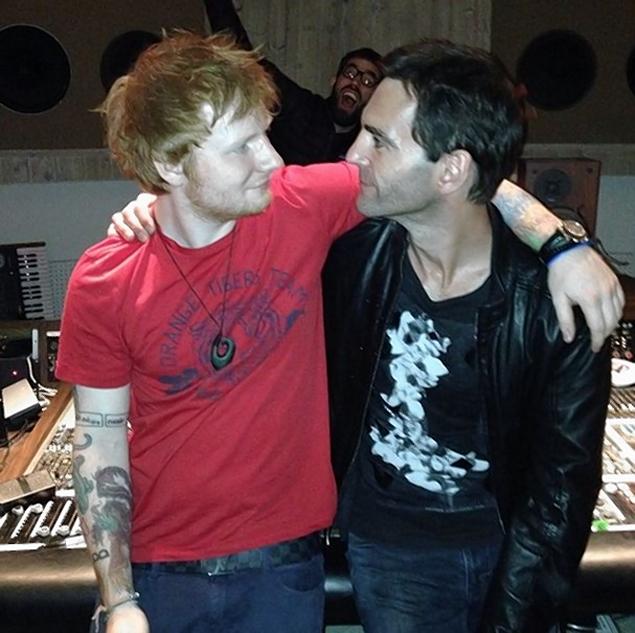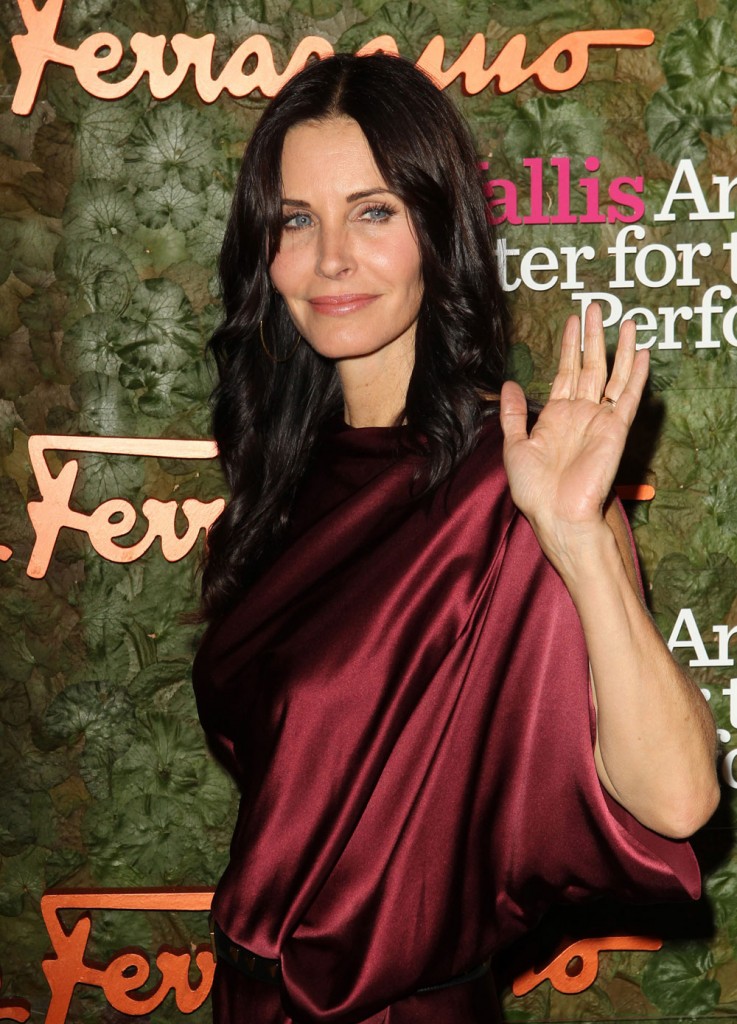 Here's a cute photo Johnny tweeted where he's posing with Stephen Moyer.
Dearest @ultragrrrl Stephen Moyer – a lovely man, and in spite of some speculation – we are not related! pic.twitter.com/qHslRQDdWf

— Johnny McDaid (@johnnymcdaid) August 14, 2013
Photo of Courteney and Johnny is from 12-8. Photo of Courteney is from 10-17. Photo credit: WENN.com and FameFlynet