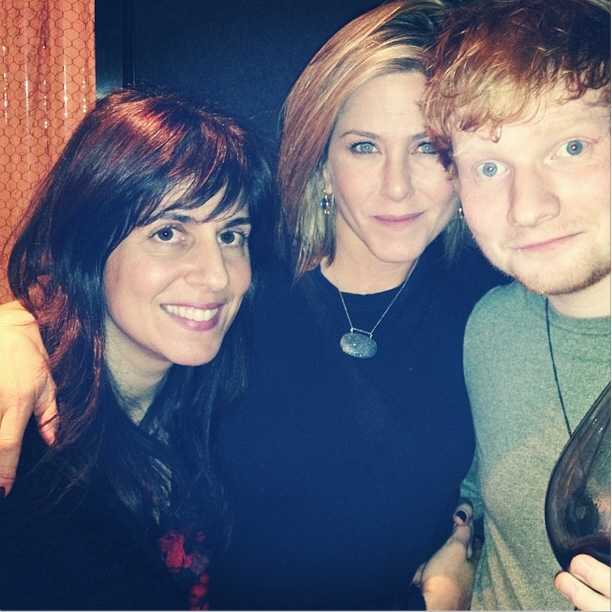 This is random, right? That was my first reaction when seeing this photo of Jennifer Aniston and Ed Sheeran (and Aleen Keshishian) together on Thanksgiving. Then I thought about it a little bit longer and… this sort of makes sense. I've long thought that Taylor Swift is pretty much America's New Jennifer Aniston. Taylor and Jennifer have similar taste in men (John Mayer, Jake Gyllenhaal sort of), and they both survive on self-perpetuating "wronged woman" images. And Tay-Tay is really tight with Ed Sheeran (I think they might even be friends with benefits), so of course Jennifer had to hang out with Ed too. Beyond the conspiratorial echo chamber, there's probably a reasonable explanation, though. Jennifer spent Thanksgiving with her manager… and Ed was at the same party. Makes sense??
Is there a woman in showbiz who doesn't love Ed Sheeran? The British singer/songwriter seems to have a new famous female friend every week — and this week is no exception. A source tells Us Weekly that the 22-year-old "Give Me Love" crooner celebrated the Thanksgiving holiday with none other than Jennifer Aniston (among other pals).

The We're the Millers star's manager, Aleen Keshishian, shared a picture of the friendly gathering via Instagram on Thursday, Nov. 28. The photo shows a smiling Aniston, 44, standing with Sheeran and her manager on either side of her. See more pics of Jennifer Aniston.

It's unclear how the actress and the singer know one another. However, they do have at least one friend in common: Aniston's former Friends costar Courteney Cox.

Earlier this month, Sheeran shared a picture of himself with the Cougar Town star on Twitter, along with a message asking his 8.3 million followers to support her at the People's Choice Awards.

"My friend Courteney is nominated for a People's Choice Award for favorite cable TV actress," he wrote of the brunette stunner, 49. "She's never won one before and she lets me live in her beach house, so how's about we all vote for her and win her the damn thing, eh?"

Sheeran has also been spotted hanging out in recent months with Ellie Goulding and Taylor Swift. He and Swift co-wrote the duet "Everything Has Changed" and toured together this year.
First question: where was Justin Theroux? Did Justin and Jennifer spent Thanksgiving together or is this another sign of the breakup to come? Next set of questions: did Ed perform at the Thanksgiving party? Did he sing "The A-Team"? I hope not. That's a depressing song about (I think) a crackhead prostitute. Not really Thanksgiving-y. But he might have done "Everything Has Changed" because God help me, I think that's actually a really nice, sweet pop song.
Obviously, I doubt Ed and Jennifer are engaged in any kind of torrid affair. But who doesn't want to eat some turkey with Ed? Especially when your fiancé is MIA..?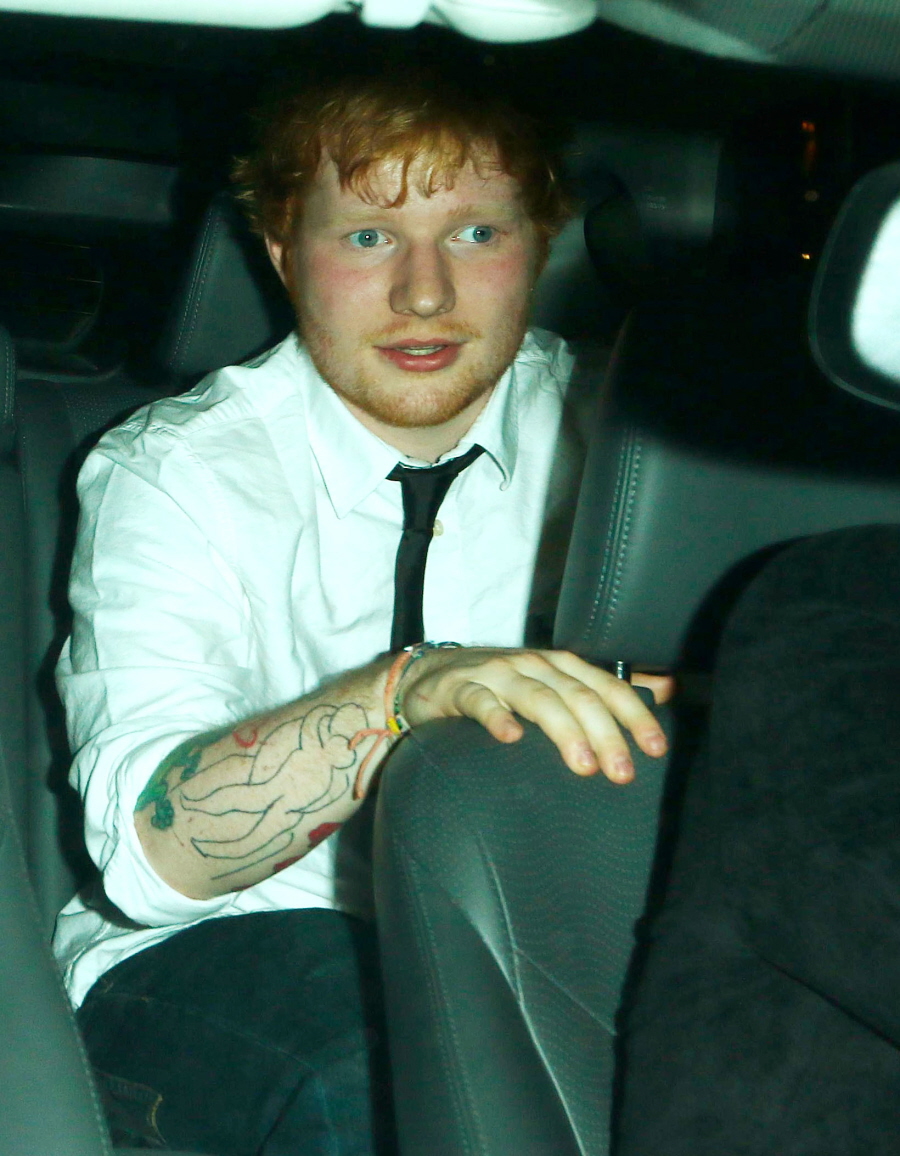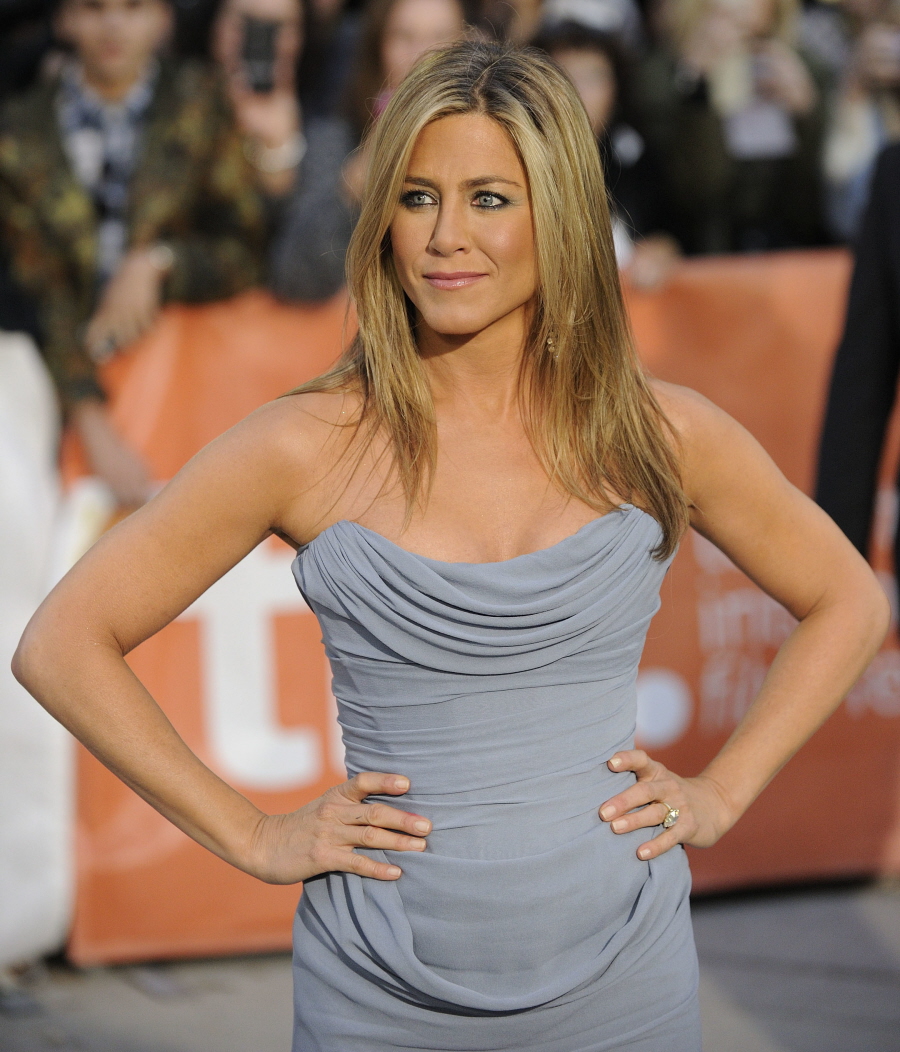 Photos courtesy of Instagram, WENN.