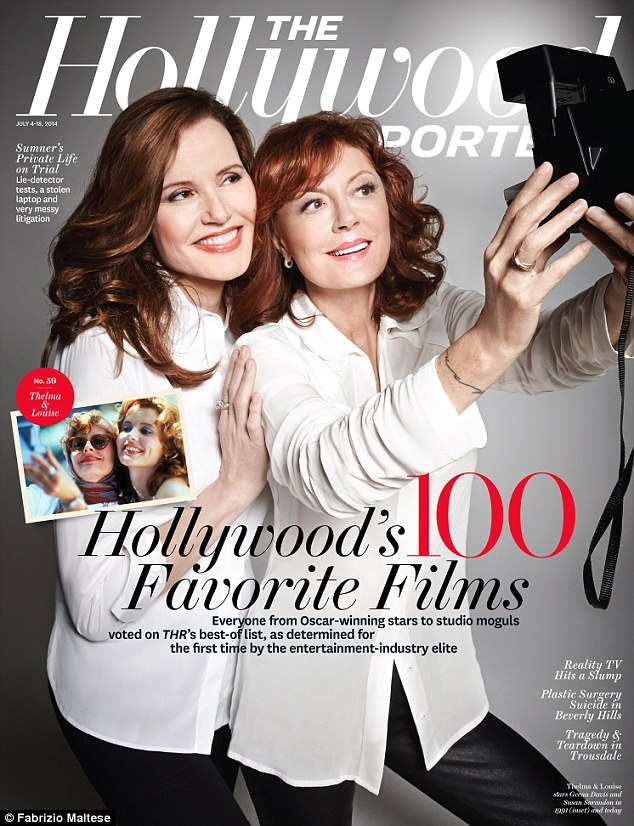 The Hollywood Reporter's new issue is devoted to "Hollywood's 100 Favorite Films," which I guess should not be confused with "the greatest films" or anything. These are the films that you love to watch over and over. Films like… Thelma & Louise. Which, you know, still holds up. Have you watched it recently? It totally holds up. So for the cover story, THR reunited Geena Davis and Susan Sarandon for some photos and a great conversation about how the iconic movie was made. You can read the Q&A here. My favorite part was when they started talking about Brad Pitt, who pretty much became a star overnight with his supporting part as a cowboy hustler/armed robber.
THR: The shoot was no doubt very physically demanding. Which scene was the toughest?

SARANDON:I think that love scene you had with Brad [Pitt] was really hard.

DAVIS: It was very challenging! (Laughs.) I just didn't know how to get into it. This was Brad's first big film.

THR: What were your first impressions of him?

DAVIS I actually read with him first — there were five candidates for the role. And then he came in — this is so embarrassing — but I got a little distracted during the scene, you know? I was forgetting my lines. I was like, "I'm totally screwing up this kid's audition." (Laughs.)

SARANDON He's told stories about how professional I was and how I made him a professional — I don't remember any of that! It seemed like it was absolutely, absolutely easy for him. When I saw the movie and I saw him in the scene in the police station, that's when I knew that he really was something special. There was really something there. He's a very smart guy.

DAVIS Ridley's also very much into the look of things. He was personally spraying the Evian on Brad's stomach for the shots where you see his abs and I'm like, "Hello!"

SARANDON What about you?

DAVIS "I guess I look fine?" (Laughs.)
God, remember that sex scene? That is a great sex scene. I remember seeing it and wanting Susan Sarandon and Michael Madsen to have a torrid love scene too, because everybody could see that it was going to be the last time they saw each other. *wipes away tear*
Anyway, THR's package for this special issue is pretty good – they reunited Quentin Tarantino, Uma Thurman and John Travolta, which isn't that big of a deal considering they just did that at Cannes. But they also reunited Ali McGraw and Ryan O'Neal from Love Story – go here to see the slideshow.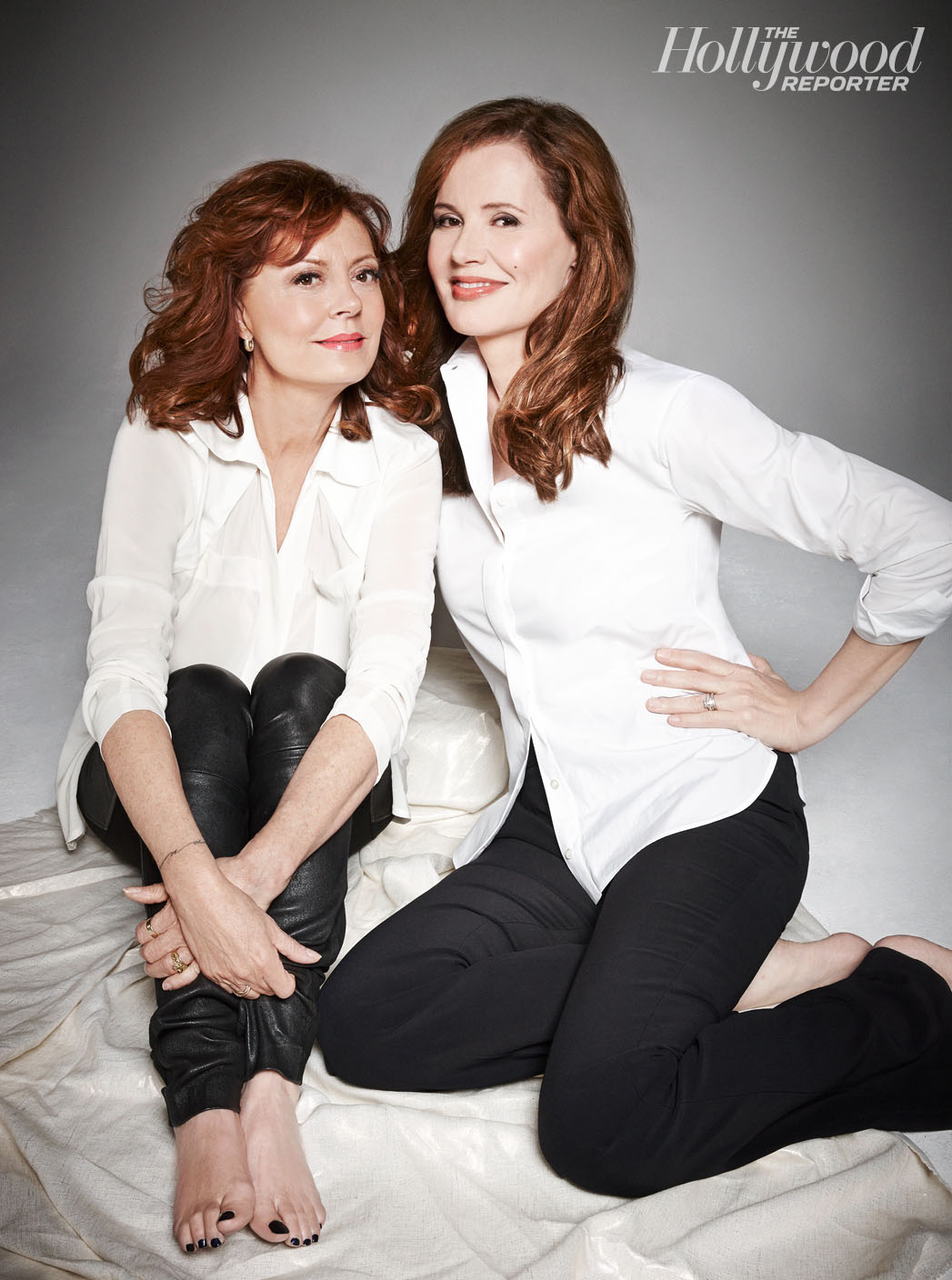 Photos courtesy of The Hollywood Reporter.