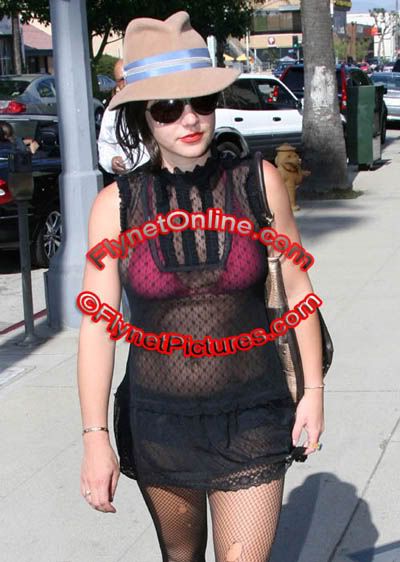 I know I said on Friday how I hated posting anything about this girl, but damn it, my hands just run away with themselves like that bad Jessica Alba movie, Idle Hands.
Britney Spears is apparently going to write a tell-all book of her life. She is feeling hurt and feels this is the perfect opportunity to set things straight and get revenge on people who have hurt her.
I loathe saying this, but I know I am going to be one of the first people ordering this book off Amazon if it does come out. Let the 'Oh no she DIDN'T's' begin:
From Starpulse News Blog:
Britney Spears is hurt and angry, and now that she's out of rehab she's planning a tell-all book about all the people "who did me wrong," say sources in the new issue of Star magazine. They claim that the partied-out pop princess is determined to dish every last bit of dirt about her once closest confidants and that they're going to be shattered by her revelations.

When Britney recently told Lynne and her father, Jamie, 54, about the book, they were both devastated. "Lynne was totally crushed," says an insider, "and her dad warned her that if she bad-mouthed any of the family, she would regret it for the rest of her life. He knows from experience that sometimes Britney's honesty isn't always based in fact."
Britney will tell us in her book about how Justin cheated on her and made her feel worthless, about how she wanted to kill herself while she was with K-Fed after the penny dropped that he only was using her, and about how her mother Lynne was the stage mother from hell who only used her for a free ride to Hollywood.
As much as I would love to read all the tawdry details about her life (don't judge me, you're reading a gossip blog after all, so that means you wouldn't mind reading it too if given the chance), I think this is a bad idea. She has already alienated so many people with her bizzare and immature behavior, and this book isn't going to help matters in that department very much. Also, a lot of public sympathy has already run out for Brit, so they just might see this book as a veiled attempt to gain that adoration back.
Whatever her motivation for writing this book is, I hope that when she (or her ghost writer) put pen to paper, she has some sort of epiphany and realises that not all her problems are caused by other people. But seeing this is Britney Spears we are talking about, I doubt that day will come anytime soon, if at all.
Picture note by Celebitchy: Here's Britney in another horrendous outfit accented by those skanky brown boots she wears constantly. Thanks to FlynetOnline for these pictures.