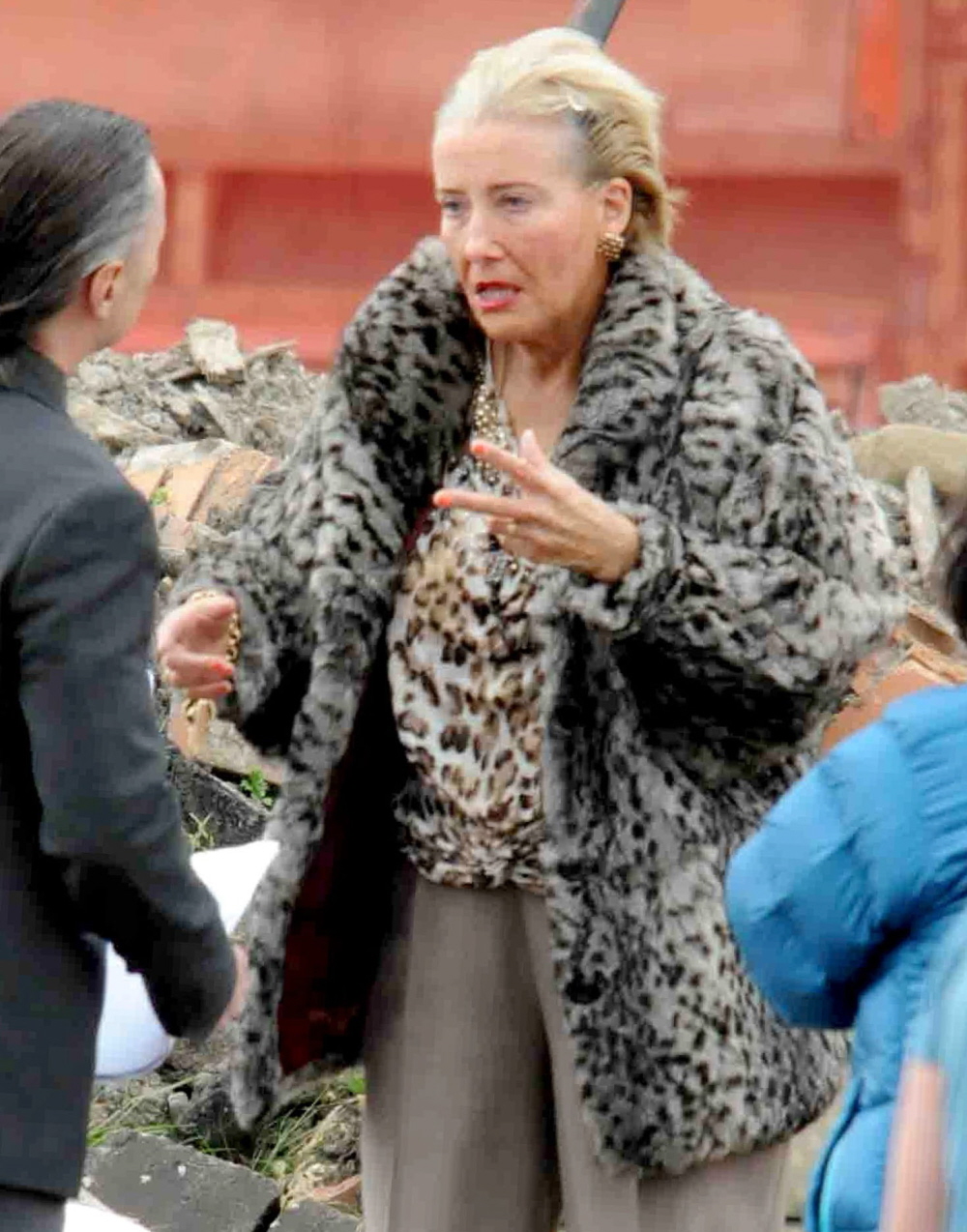 This is Emma Thompson. NO JOKE. These are photos of Emma – in character, with a wig, face prosthetics and a fat suit – in Scotland filming The Long Midnight of Barney Thomson with Robert Carlyle. I tend to think Emma is like a lot of dude actors, in that she loves to hide behind over-the-top costumes, prosthetics, body suits, etc. Director Richard Curtis even said she wore a fake bum for Love Actually. Emma is more like Johnny Depp than we ever realized! Pretty soon she's going to wander around London in twenty scarves, ten rings, a dozen necklaces and a fug hat. Just you wait!
The last time we discussed Emma, she was alienating working mothers by claiming that if you want to be a "great mum" you have to stop working and, I suppose, get a job where you're paid crazy money for a few months of work. Emma still hasn't clarified those remarks, but several weeks ago, she did go OFF about social media and Generation Facebook:
"I'd rather have root canal treatment for the rest of my life than join Twitter," the 55-year-old two-time Oscar winner said. "That's not my scene at all…. God knows what it's all doing to us. I hope that everyone does realize that we are all just one giant human experiment at the moment. We are just a great big bunch of little gerbils on wheels."

Using some dark humor, she suggested that in another 25 years, the entire social media generation "will just drop dead," leaving everyone to wonder what they had in common. "They were connected every day, 24-7, you know! And no one knew what it was going to do to them…. We invent stuff, we just fling it out there, we let anyone use it…. And then we will wonder why, at the age of 60, an entire generation chucks itself off a cliff like a bunch of lemmings. Actually, that's the most likely outcome, don't you think? It's like, 'I can't take this any more!' It's the lemming generation, I'm telling you."

And being anti-social media definitely puts her in a rarefied class. When the interviewer asked Thompson if she ever Googled her own name, Thompson shot back, "Putting my head in the toilet and flushing it repeatedly would be a more cleansing experience."
I'm guessing that all of this was said with Emma's very dry, British humor, but there's probably an element of how she really feels. Some over-50 people love social media and they pick it up quite quickly. Some don't. I guess I can't really slam Emma too much because I feel somewhat similarly, even though I write for a blog and I have a Twitter. I'm not on Facebook or anything because… I guess I'm just missing the "Facebook" gene. I don't see the point (for me!). But I'm not going to call all of you lemmings or anything.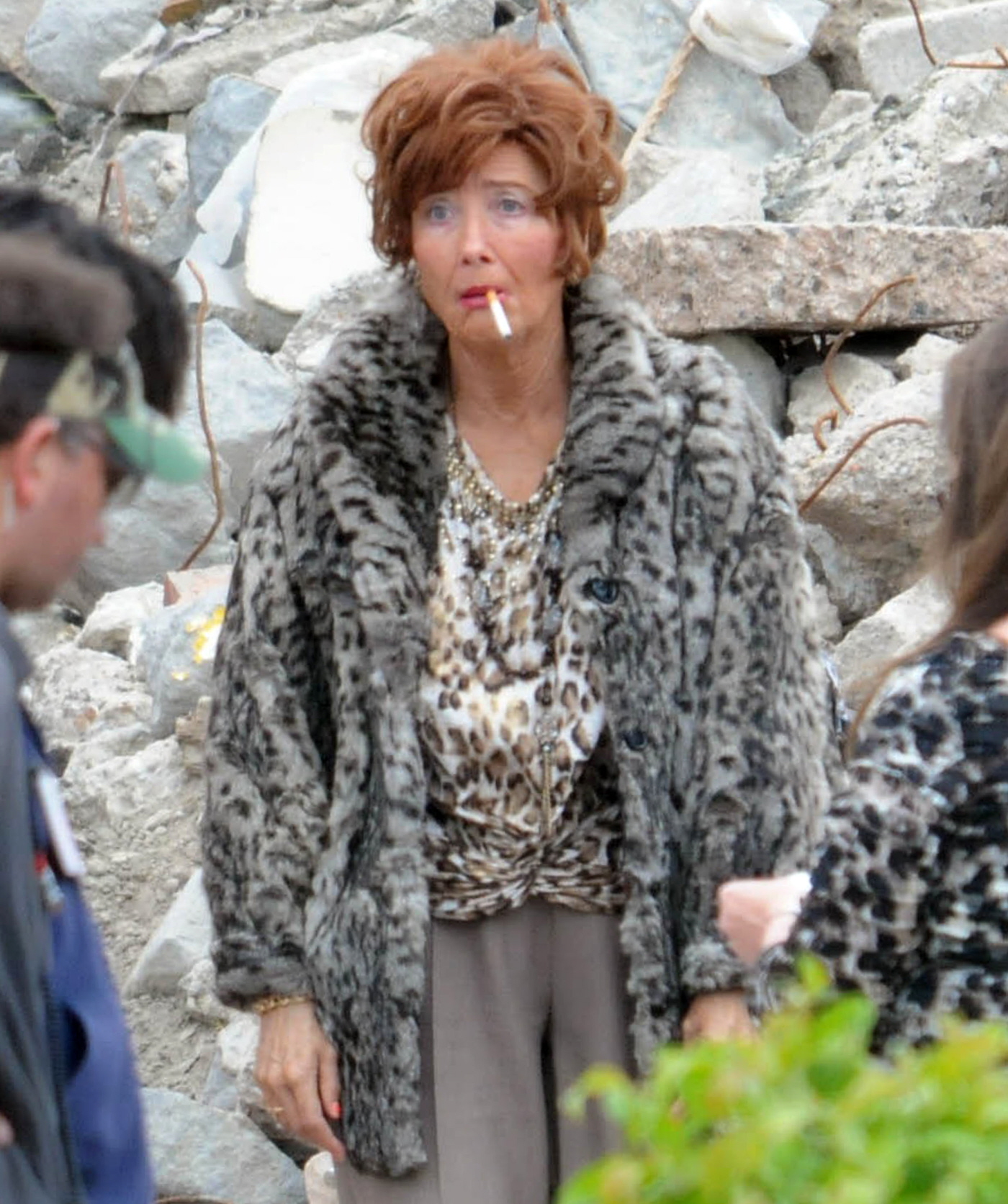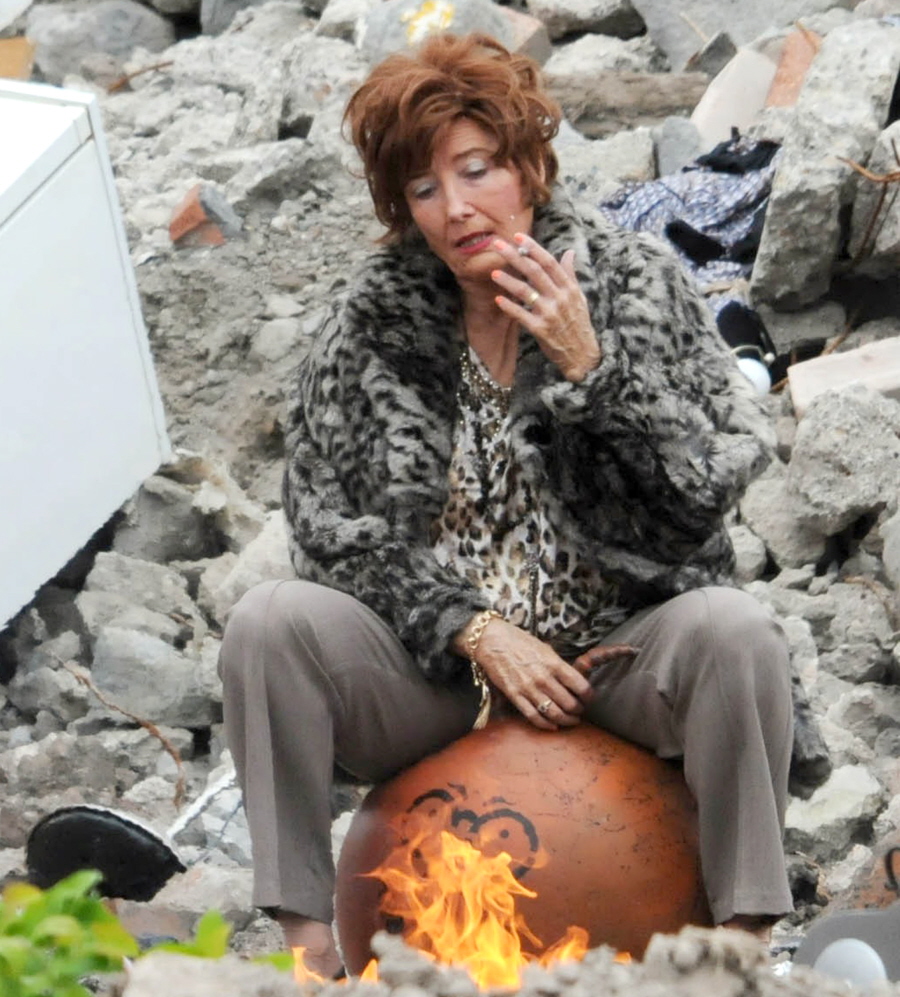 Photos courtesy of Fame/Flynet.