You might have heard earlier this week that George Clooney and Amal Alamuddin seem to be doing some serious wedding planning while vacationing in Como, Italy. Amal is on yet another holiday, and she brought along her mom. Mama Alamuddin was utterly charmed by Clooney, of course, and now it's looking more and more like the Clooney-Alamuddin nuptials will take place in Como and not Venice, as previously claimed. Us Weekly even says that the local politicians are changing the laws to suit Clooney:
It's good to have friends in high places! George Clooney has been granted two new protection laws in Lake Como, Italy, preventing fans and paparazzi getting close to his residence ahead of his planned wedding to Amal Alamuddin. Sources confirm to Us Weekly that the Monuments Men actor's friends at Laglio Council have just approved the laws and huge fines, designed to keep uninvited guests away from his idyllic lakeside mansion Villa Oleandra.

The laws, declared on Saturday, June 21, prevent anyone stopping on both the road outside his house, and the water directly in front of his villa, 24-hours a day. The restrictions will remain in place until September 30. Mayor of Laglio, Roberto Pozzi, told Us that official request to hold the nuptials in Italy have not yet been lodged. "We have not received any formal requests yet," the Mayor said. "But we are ready for any requests."

"It is now completely forbidden to stop outside the entrance to Clooney's villa," the Mayor continued. "It's a question of traffic and security. It is very dangerous and it's also an issue of privacy."

On the lake side of the property, anyone sailing or swimming within 100 meters from Clooney's villa could be fined up to 500 euros.

"We have never penalized anyone in the past," Pozzi said. "This type of action is designed to bring about a change in people's behavior and create a more peaceful environment. We have to guarantee privacy and security for George Clooney and his guests."
Well… that's nice. I'm trying to think if I can even recall a local government in America changing the laws to suit a celebrity and celebrity wedding. I can't think of one…? If a celebrity has a large crowd or something, the local cops will be called in to provide crowd control and security, but no laws are changed. Weird.
Meanwhile, Us Weekly is doubling-down on the reports that George is definitely going to seek political office. They have some oddly specific details:
George Clooney is seriously considering a run for public office, multiple sources tell Us Weekly.

"George has been talking to politicians about running for office for years," says a DC insider, noting that Clooney is "close" with Pres. Obama.

Adds the insider, "George has said his ultimate goal is to become a US senator but he knows he would have to hold a position like governor first."

One pal predicts the actor will take that first step in 2018 with a run for California's governorship. Says the friend: "He has the good ideas that he wants to implement."

And now he's got the perfect first lady. One source says his fast-track romance with Amal Alamuddin is a strategic move. Cloney aims to shed his bachelor image, says the source: "He wants to be taken seriously… he's ready for a change, so a 2018 run is very plausible."
[From Us Weekly, print edition]
We've heard the governor rumors before, and it's just weird to me that Clooney would try to enter CA politics this way at this time. The Democratic Party in CA is super-powerful and super-organized, and I just think that Gov. Jerry Brown's hand-picked successor is probably going to be Gavin Newsom. IF George really wants to run for office as a Democrat, he should go home to Kentucky and run for governor there next year. The current Democratic governor is Steve Beshear, and he's term-limited and he can't run again next year. Also – not for nothing, but the Dems are trying to get more women to run, and younger people to run so they can groom them over the years. George is 53 years old, you know? He's a little long in the tooth to be running for public office for the first time.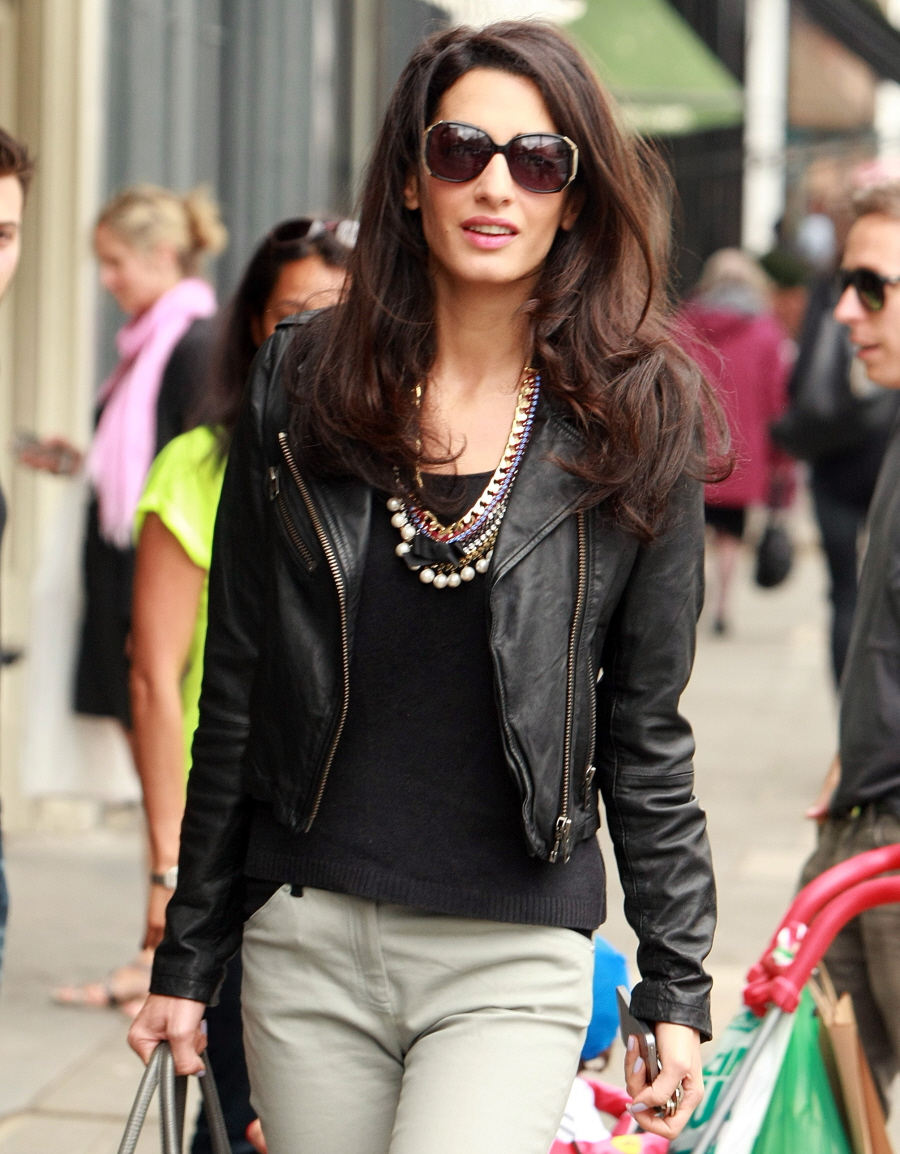 Photos courtesy of WENN.